​🚨 Attention all #WatertownWay Families and Community Members! 🚨 Are you, or someone that you know, interested in joining the WUSD Board of Education? Notice is hereby given that an election will be held on Tuesday, April 4, 2023! Please visit the website below for more information. ⬇️ hhttps://
www.watertown.k12.wi.us/page/election-information
​ Interested candidates should complete the required documents and bring them in person to the Educational Services Center (ESC) located at 111 Dodge Street, Watertown, between the hours of 7:45 a.m. and 4:00 p.m. Monday through Friday. All required documents must be submitted no later than 5:00 p.m. on Tuesday, January 3, 2023.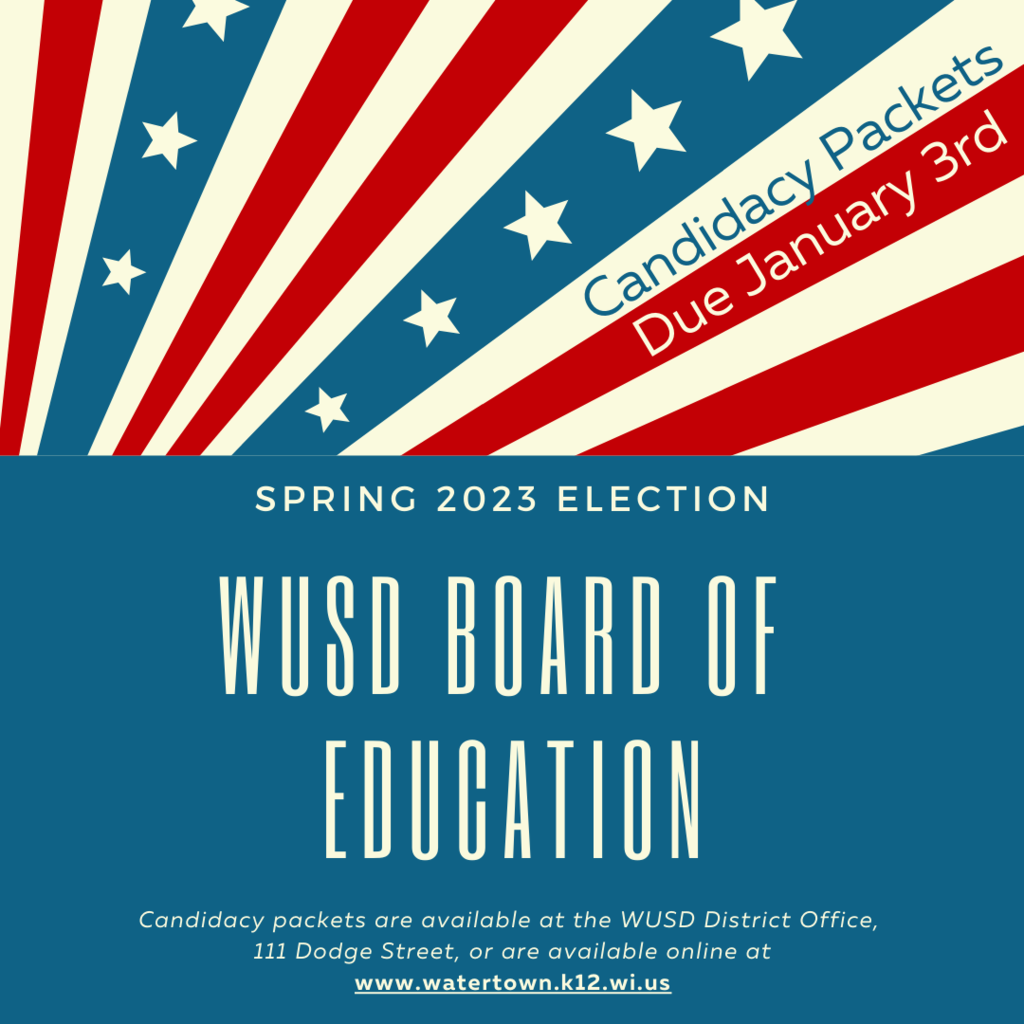 Introducing our #WatertownWay December WHS Rotary students: Devin McGuire, Lillian Walrath, and Mikaylah Fessler! Way to be student leaders!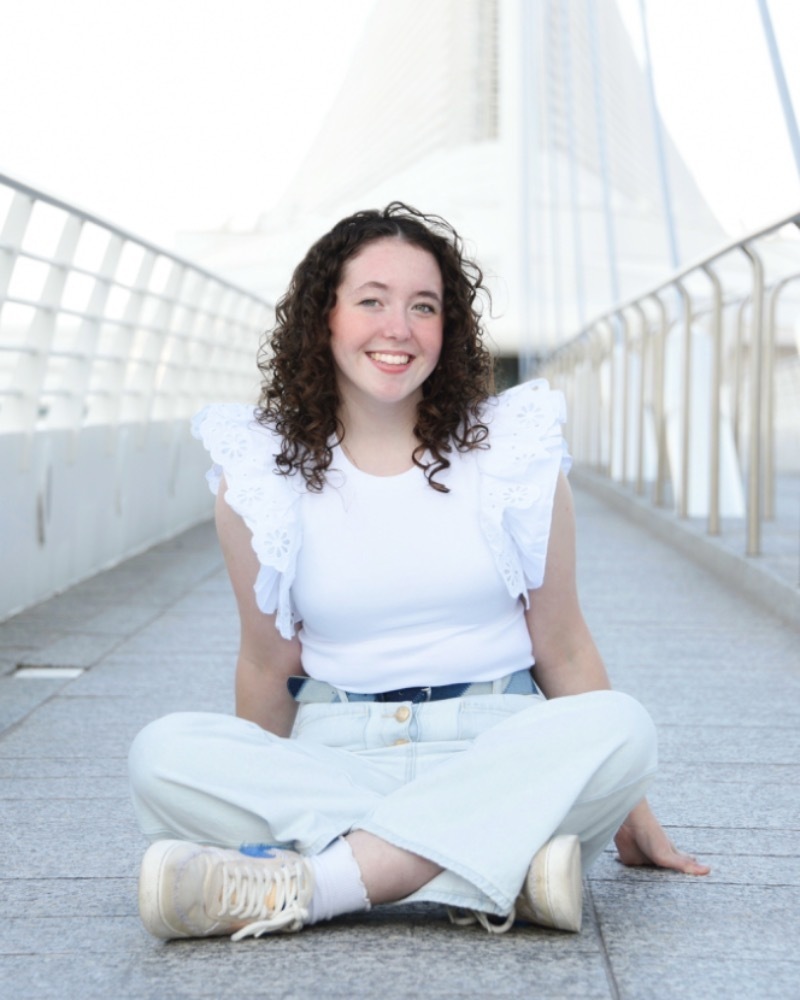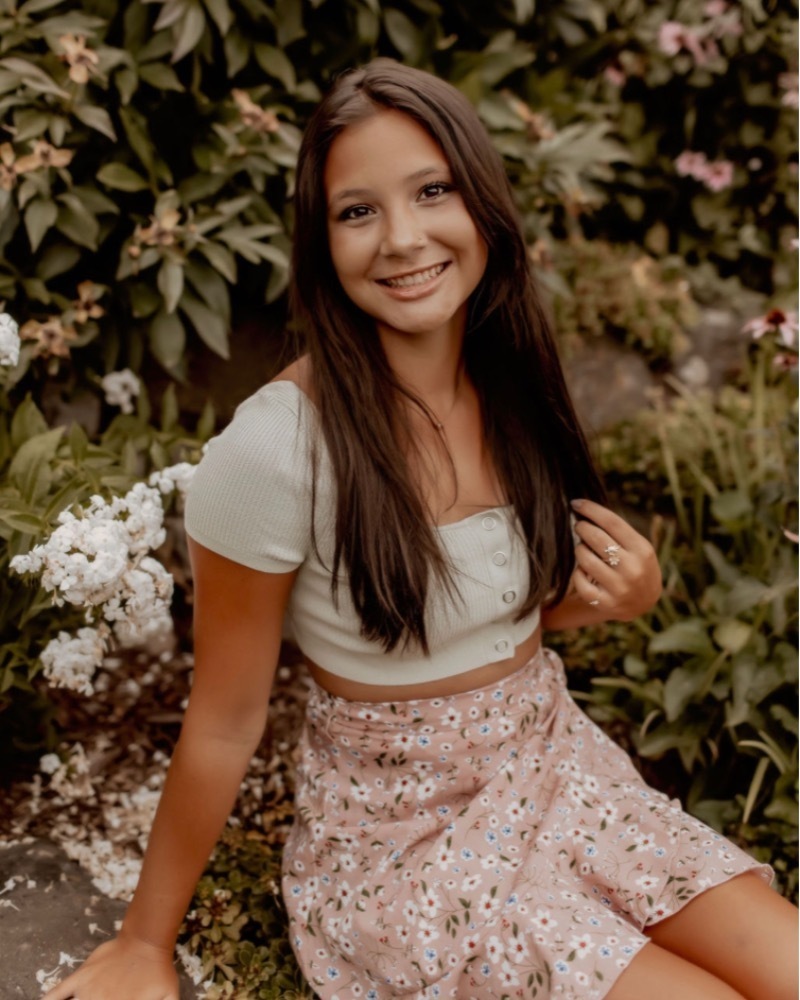 Did you know? Mr. Thayer teaches every #WatertownWay fourth grader at Douglas how to create using 3D printers! Check it out!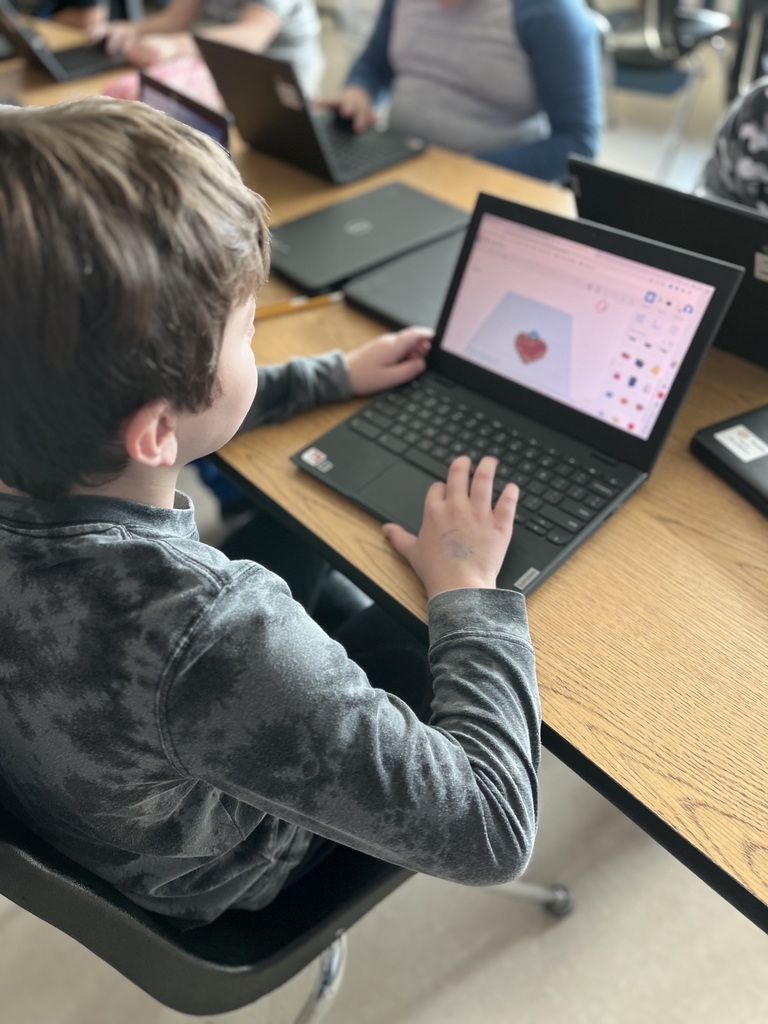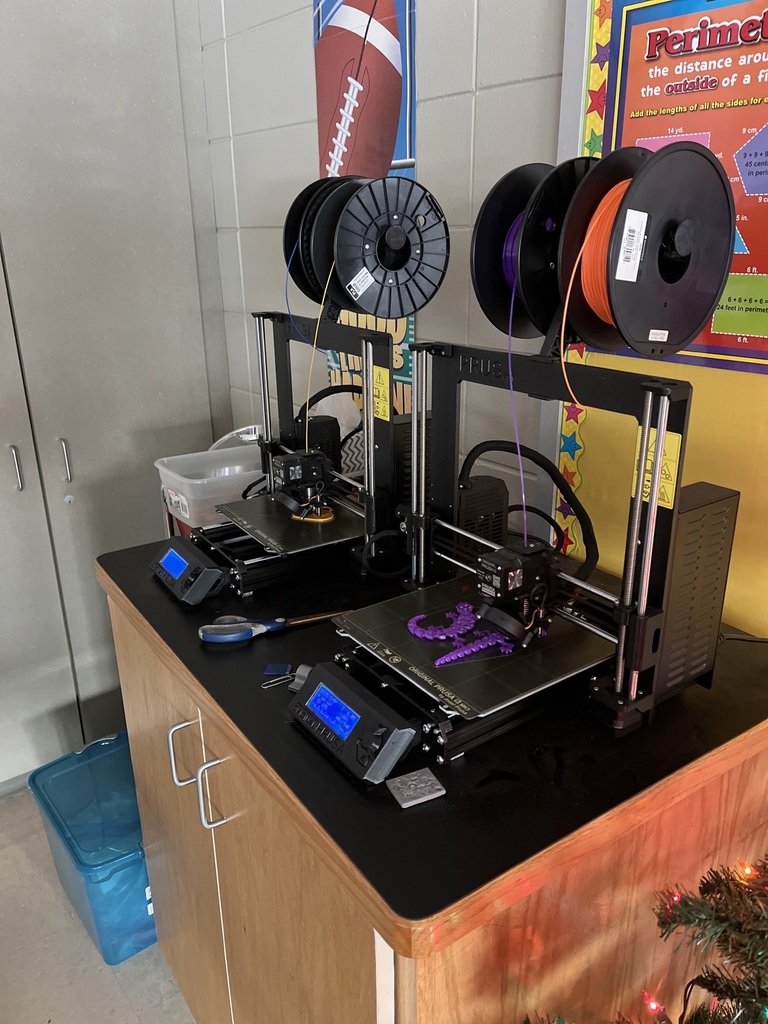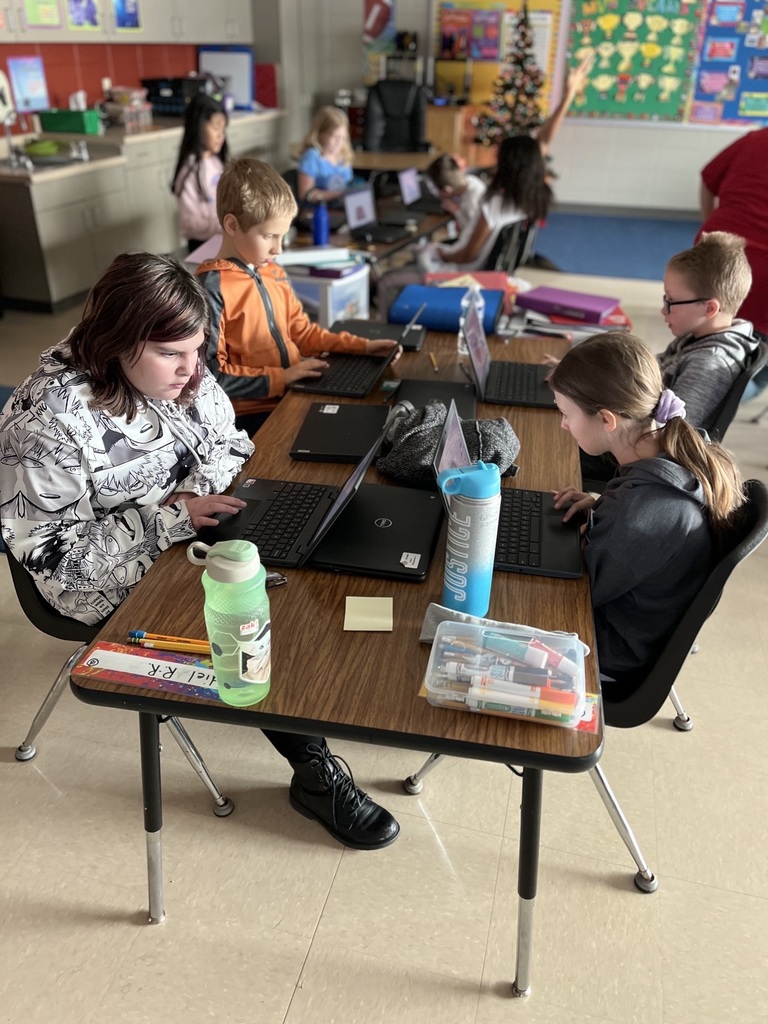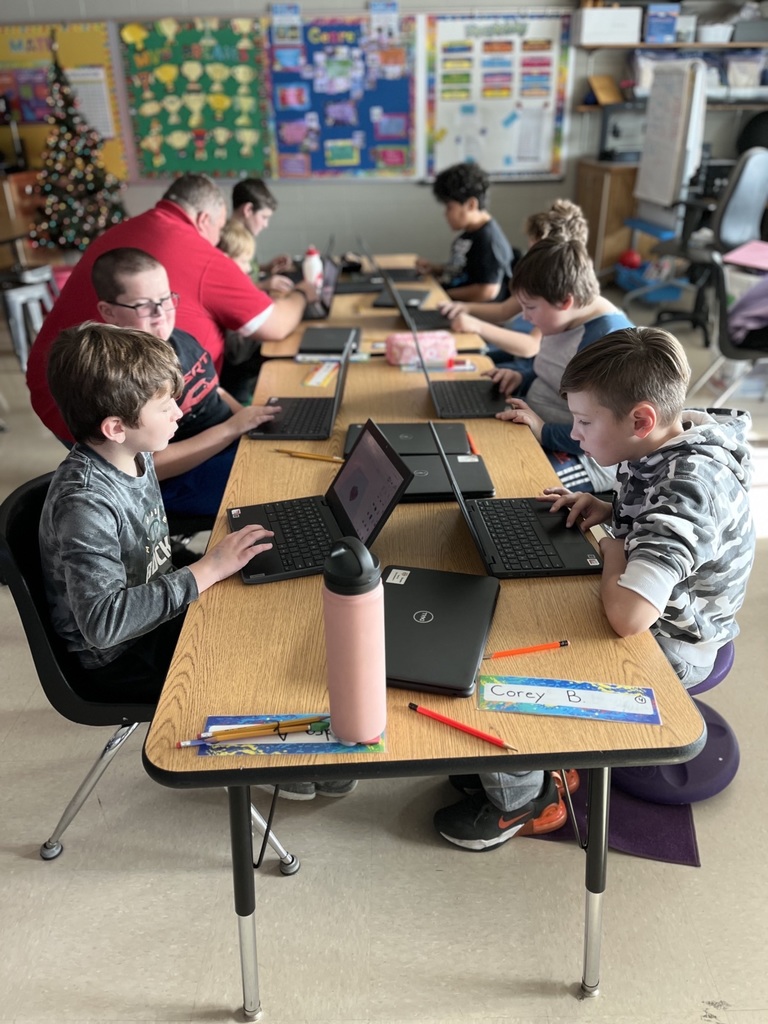 Back on the 50th day of school, these #WatertownWay Schurz Tigers counted to 50, had root beer floats, practiced blowing bubbles, and wrote about what they want 50 of! What a fun way to celebrate!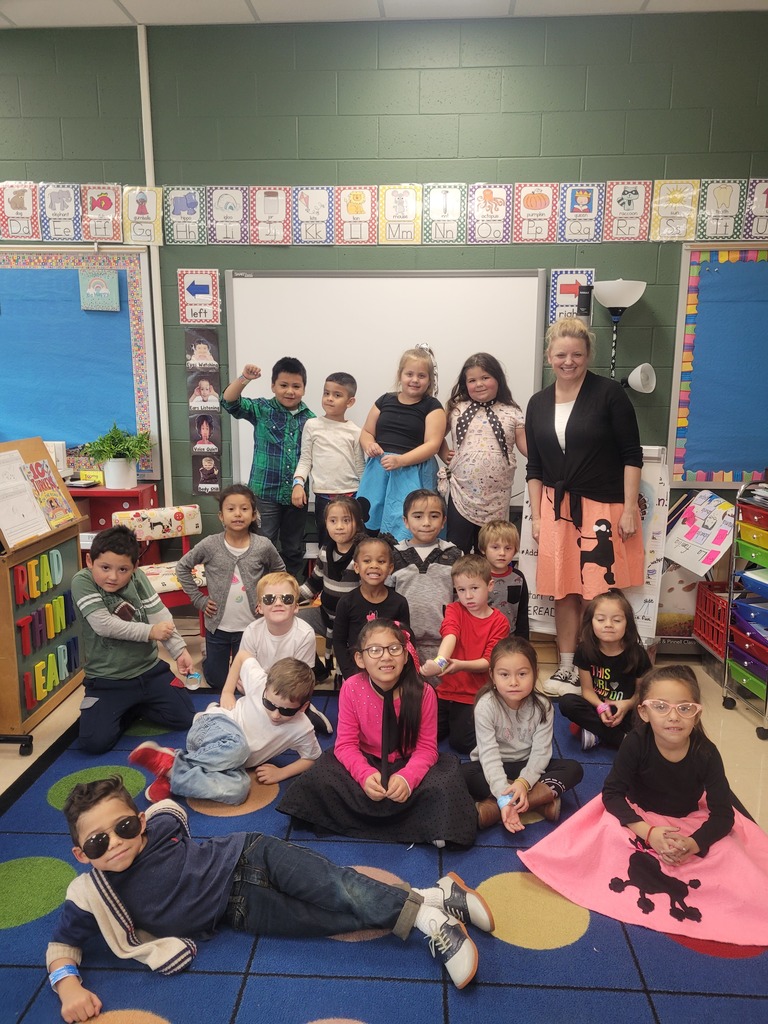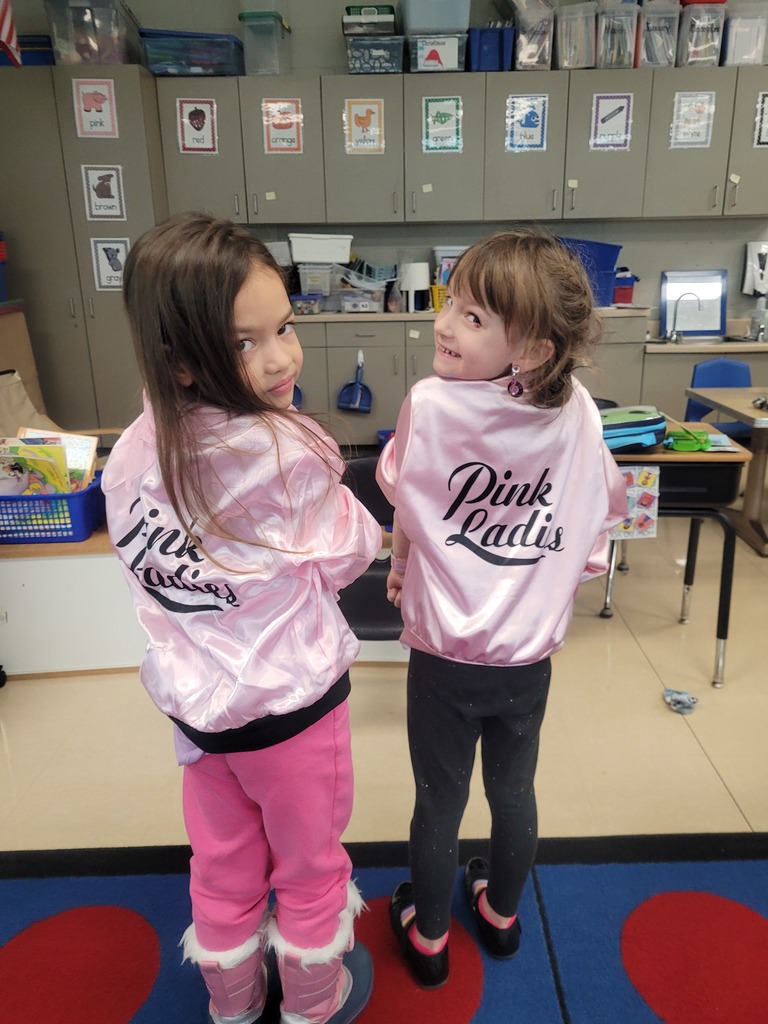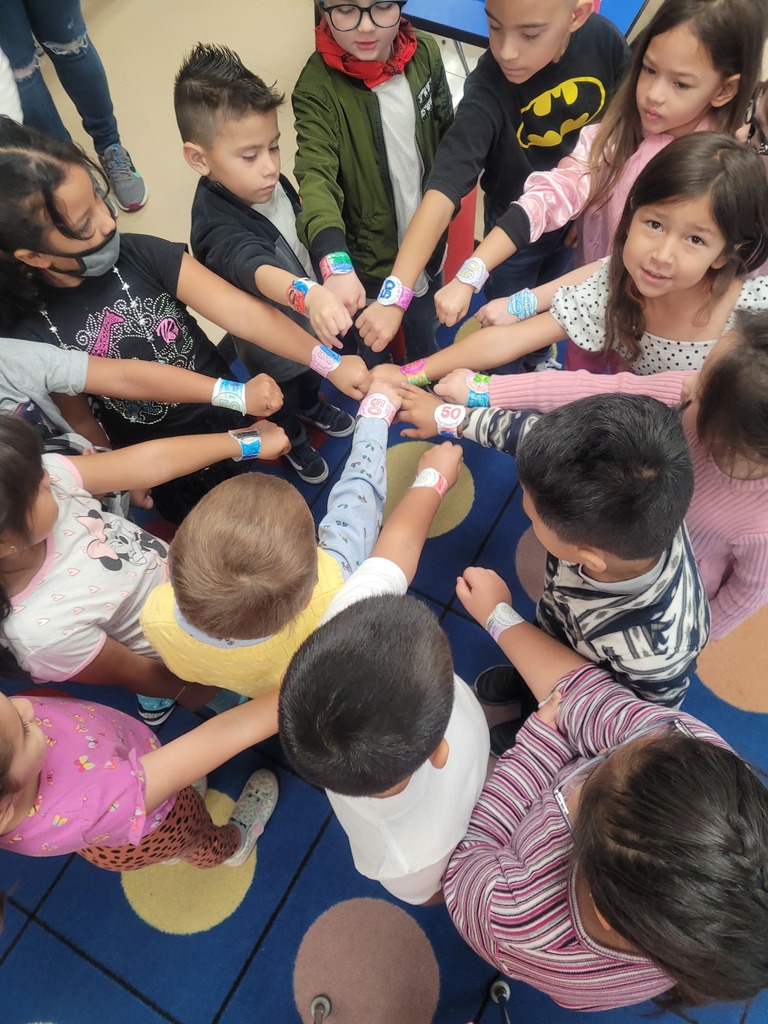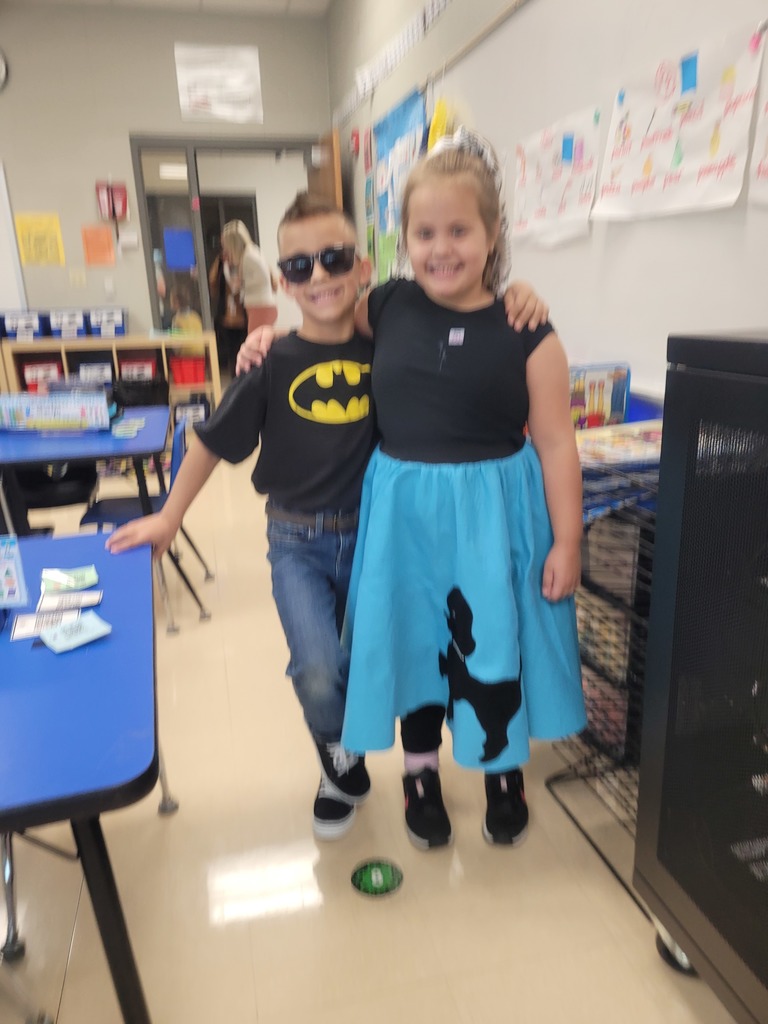 Congratulations to #WatertownWay WHS students Aubrey and Kieran on their PE9 pickleball tournament championship! 🏆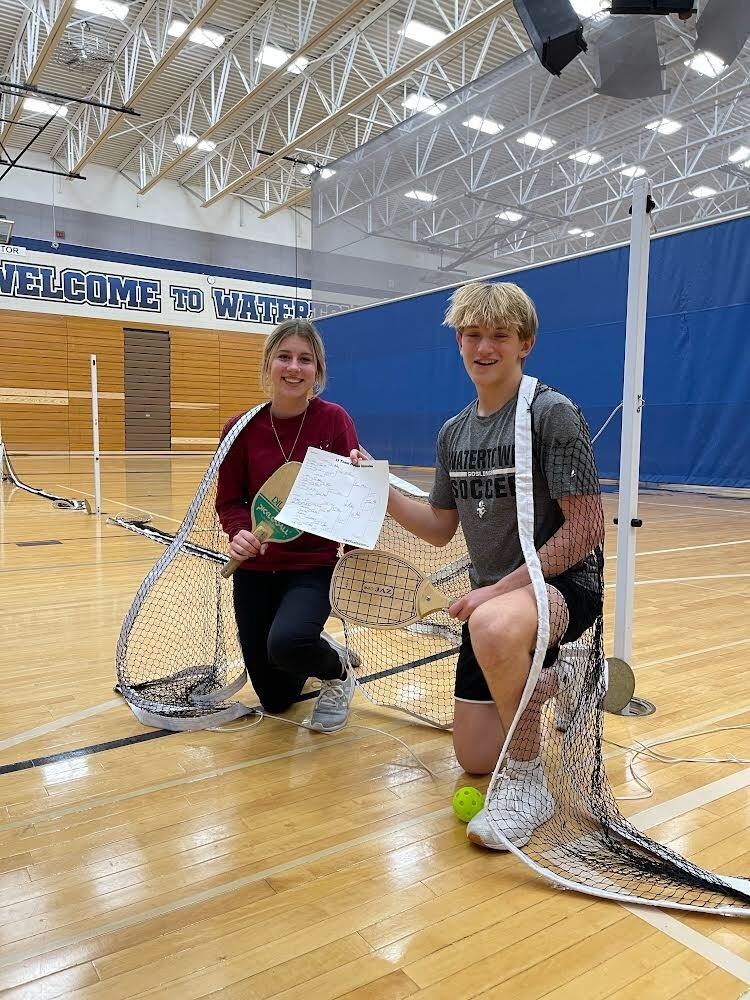 Check out these #WatertownWay Schurz Tigers from Mrs. Kell's 1st grade class as they maneuvered the rock climbing wall in physical education class! Strong bodies and strong minds!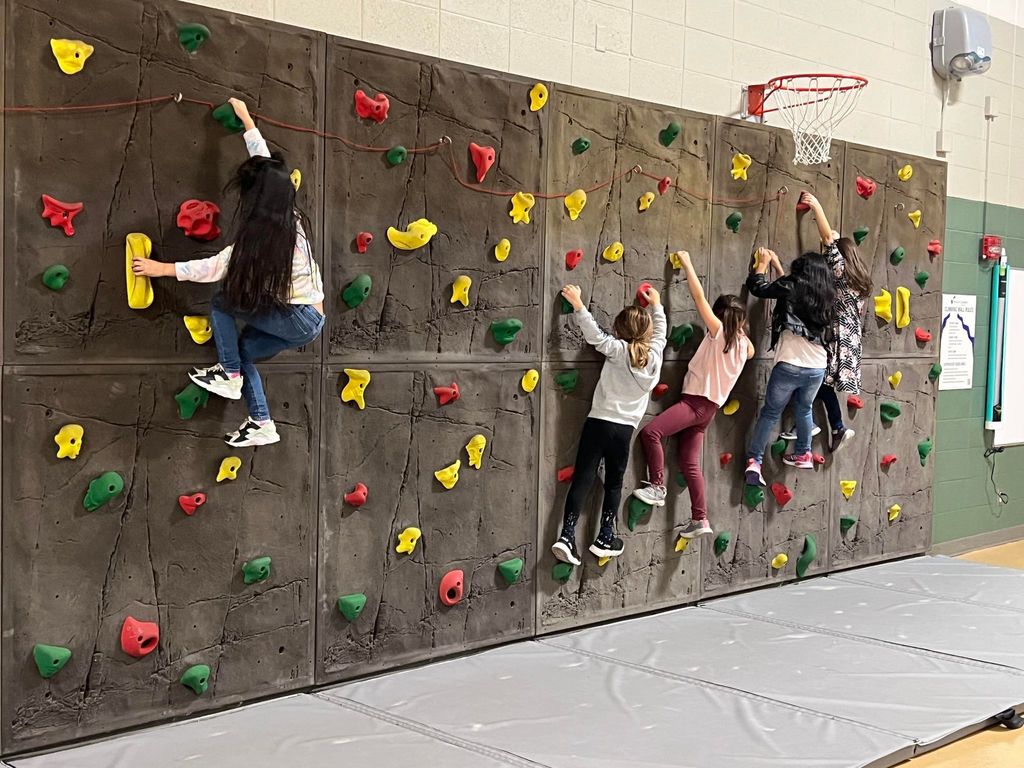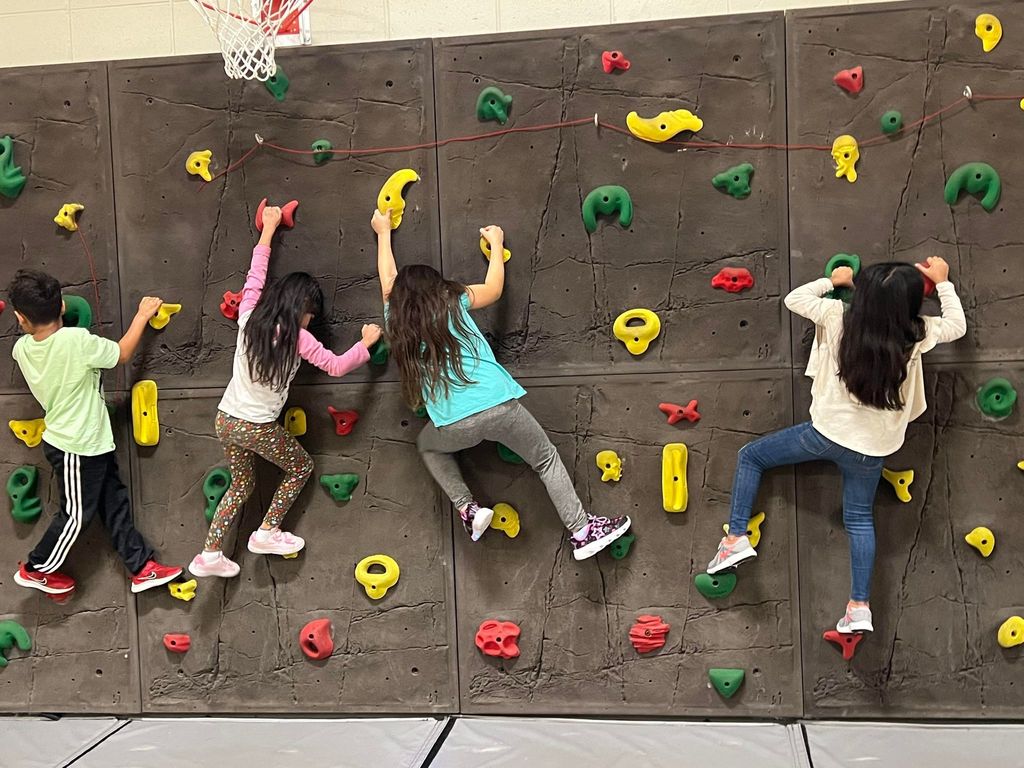 Thank you to our #WatertownWay Gosling Boy's Soccer Team for their donations to our Schurz Elementary Tiger Den!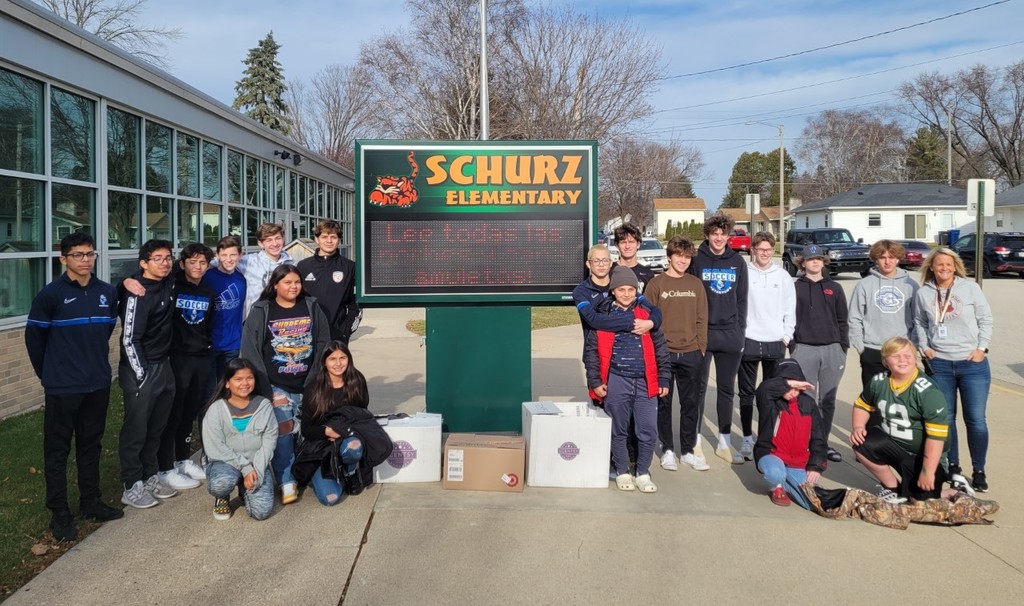 #WatertownWay WHS students in 3rd year German learned how to make classic German Christmas cookies - Zimtsterne (cinnamon stars). They compared the process of making German cookies to the processes they're familiar with and evaluated what is important about baking in each culture. They will go on to analyze the structure and language of German recipes before writing their own recipe in German.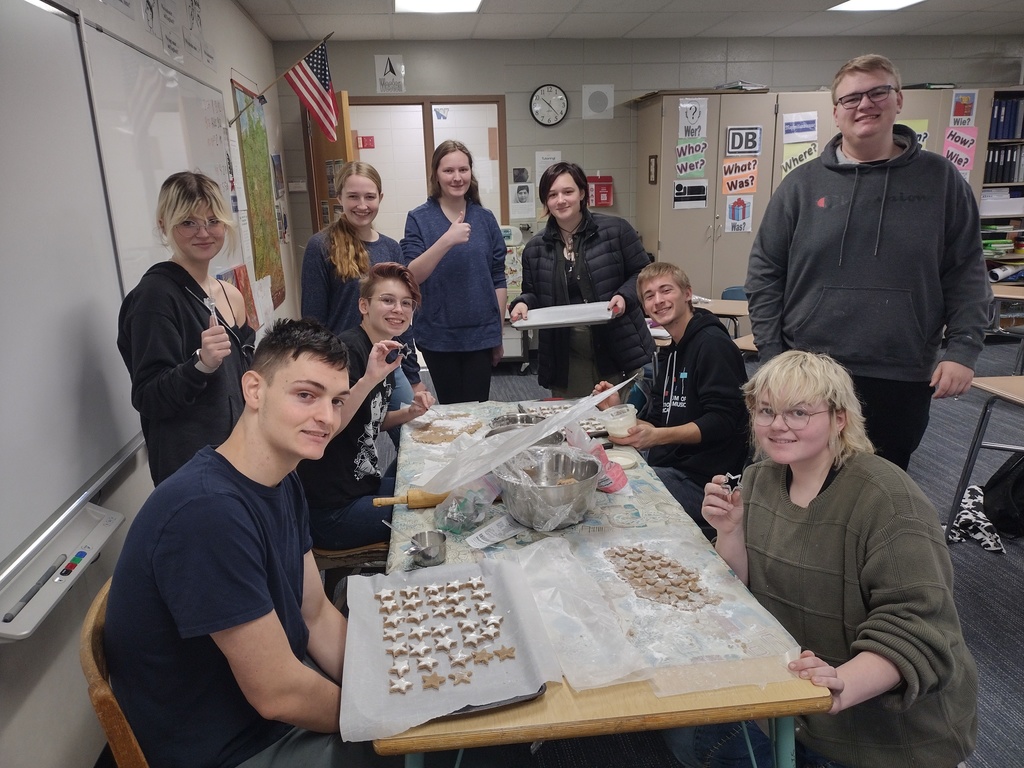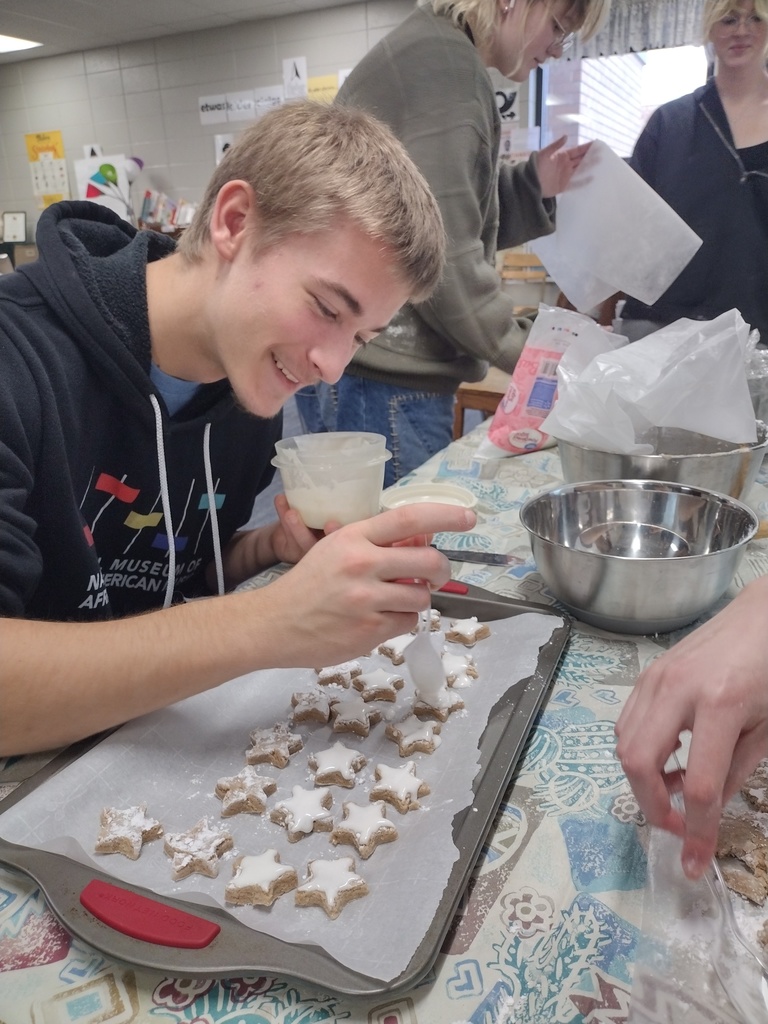 These #WatertownWay Douglas 3rd graders shared their thinking through a strategy called "Turn and Talk Squared". First, they share their thinking with a partner, and then each partnership shares with another pair! Their brains are hard at work - listening, speaking, and thinking!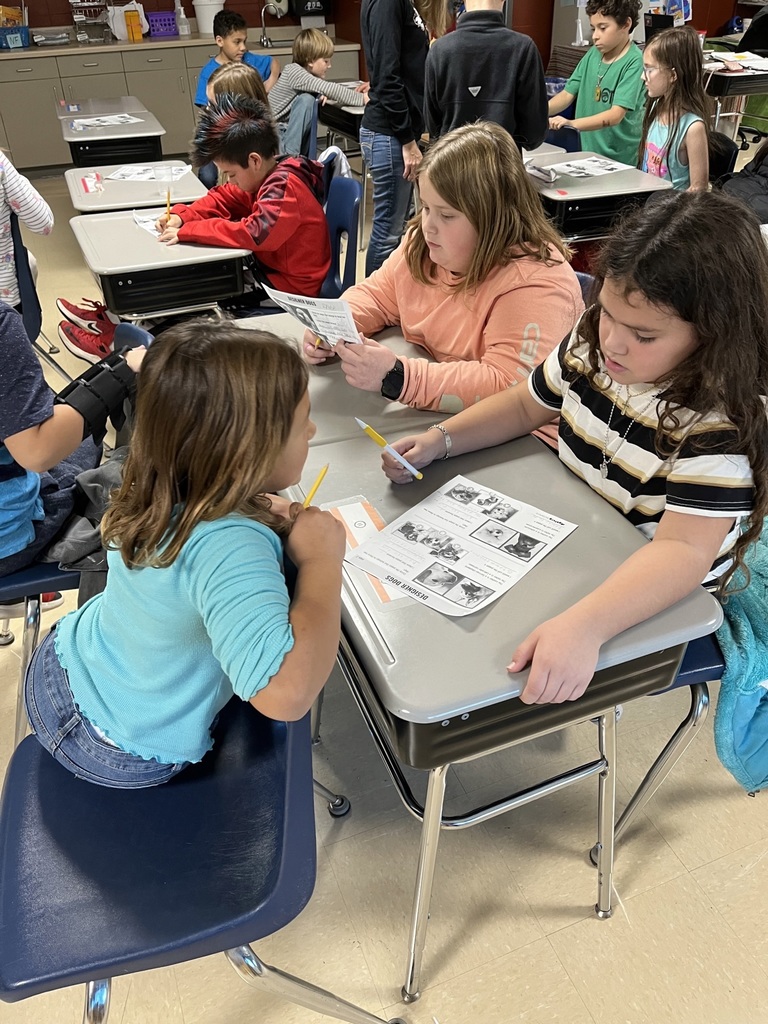 Do banana phones take anyone back to the good old days? These #WatertownWay 5th grade Douglas Tigers are having fun with their friends (and food) at lunch!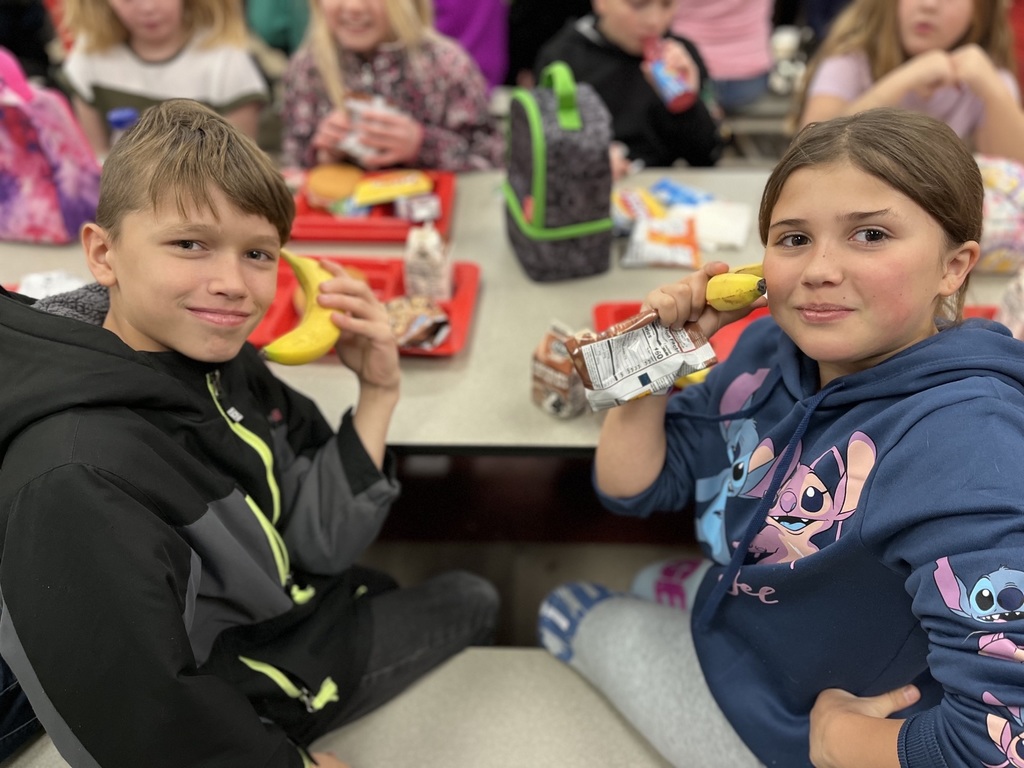 Our giving #WatertownWay Student Leadership Team at Lincoln STEM has organized a food drive through December 15th. Their goal is to raise 1,000 items, and they are at 556! If you'd like to donate, please drop off donations at the Lincoln STEM Elementary office. Let's help them reach - or exceed - their goal!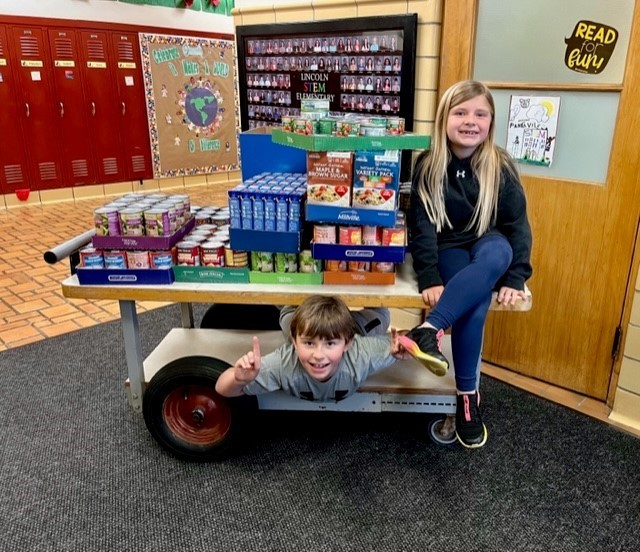 Come cheer on our #WatertownWay Gosling Boys Basketball team as they take on Milwaukee Bay View on December 1st, and take part in a fun, family holiday event too! There will be photos with Santa, snacks, games, t-shirts, and raffles! All proceeds will go to the Watertown Humane Society. We hope to see you there!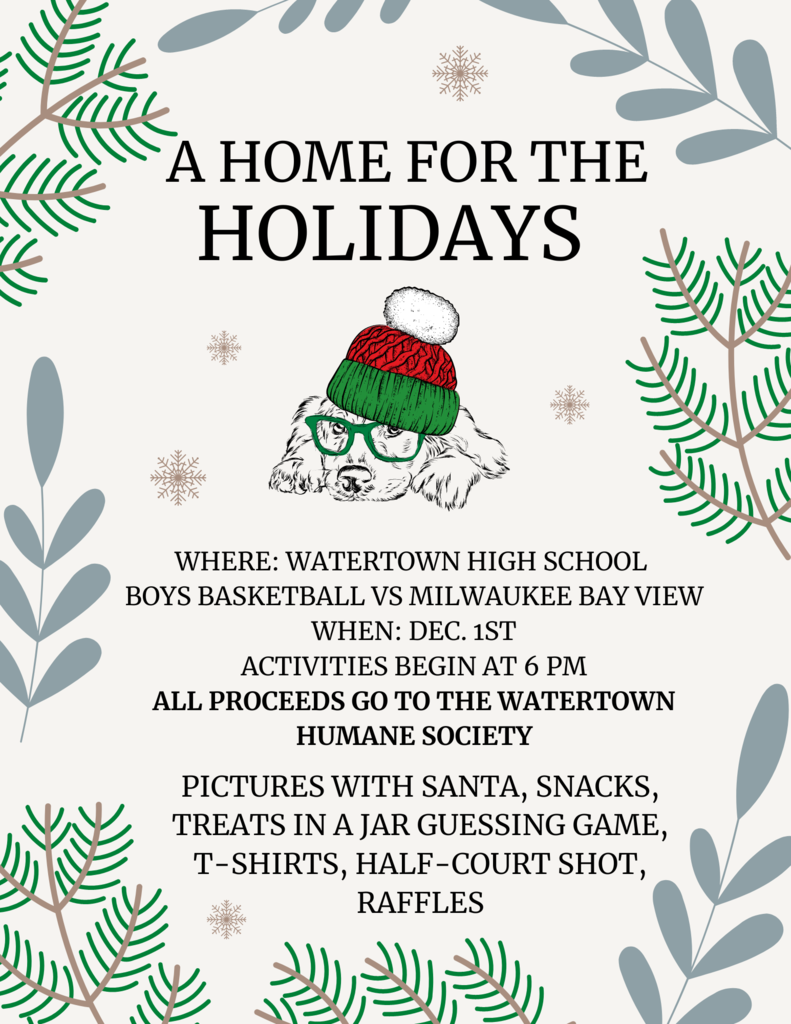 Happy Thanksgiving from these #WatertownWay Schurz kindergarten turkeys! 🦃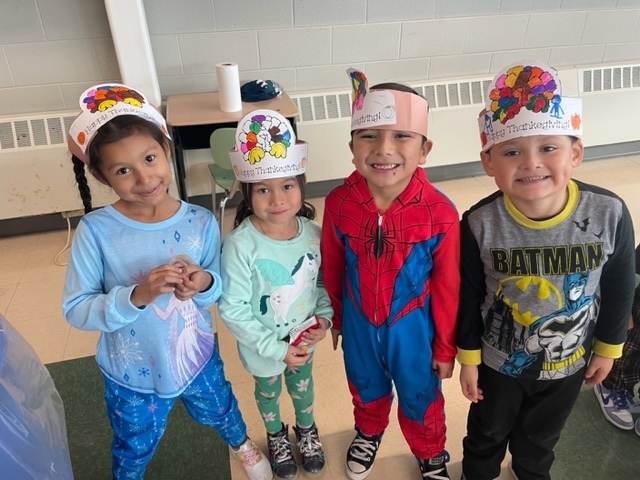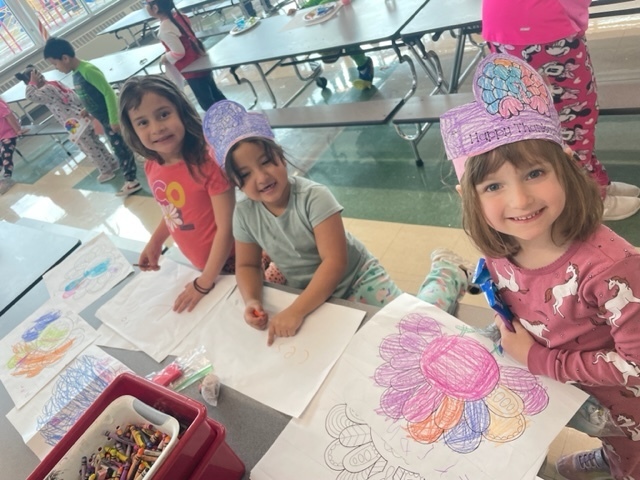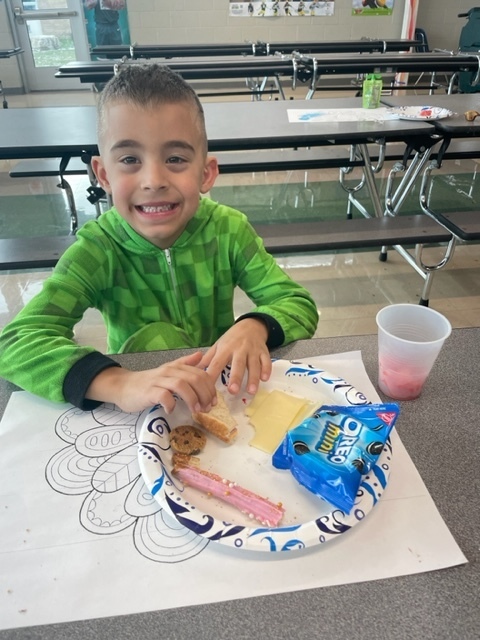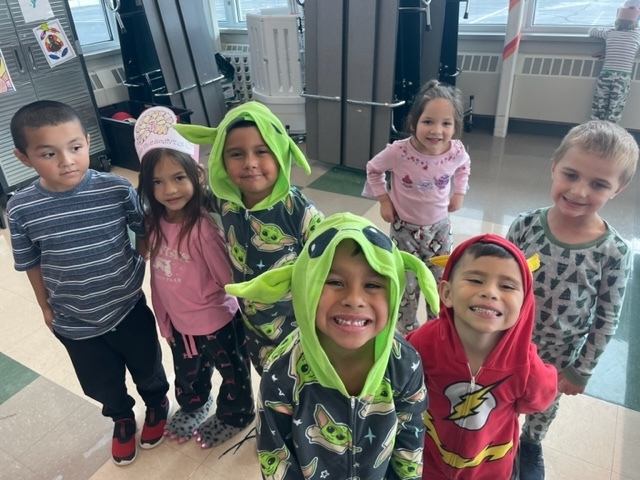 Our #WatertownWay team wants to wish everyone a very Happy Thanksgiving! We are so thankful for you!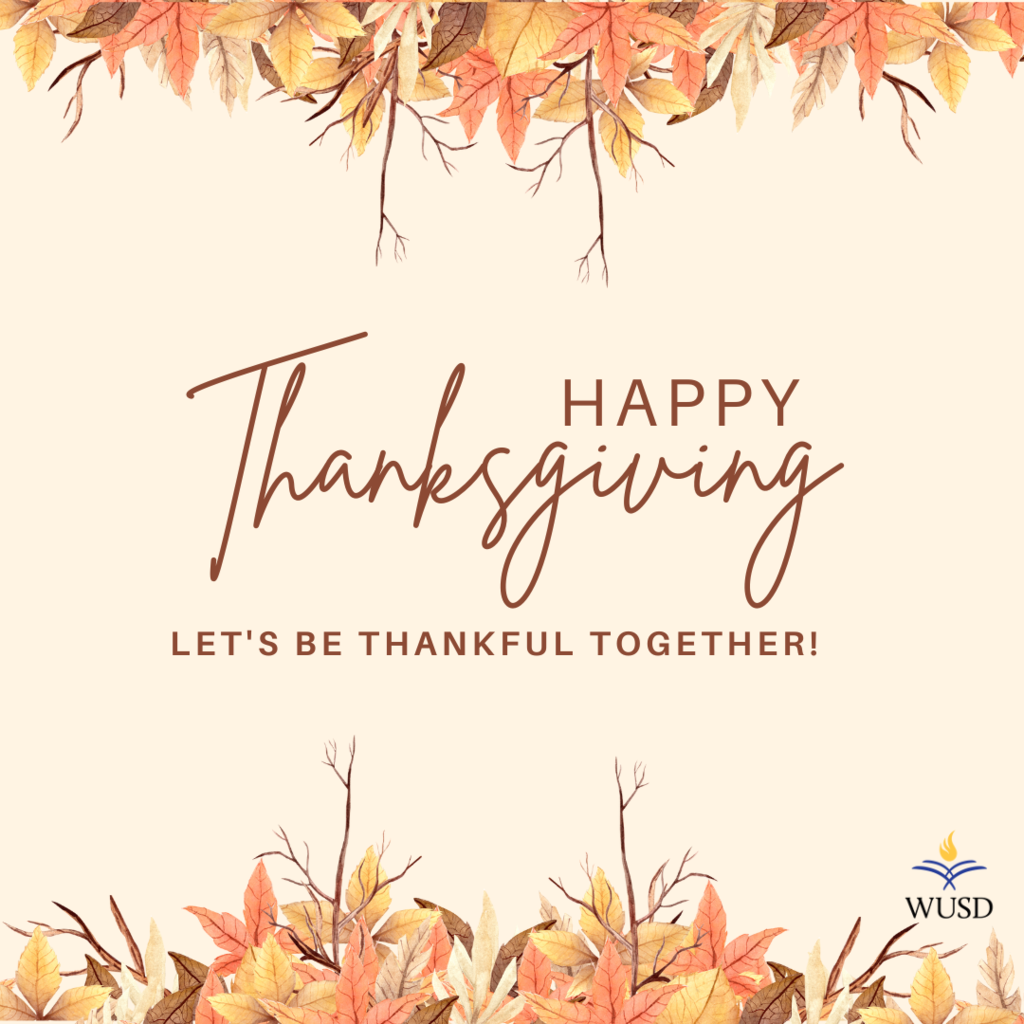 Last Wednesday, these #WatertownWay students at Lincoln STEM got to enjoy a Thanksgiving feast together! They enjoyed a full Thanksgiving meal, including cranberry relish, that the students helped to make by hand!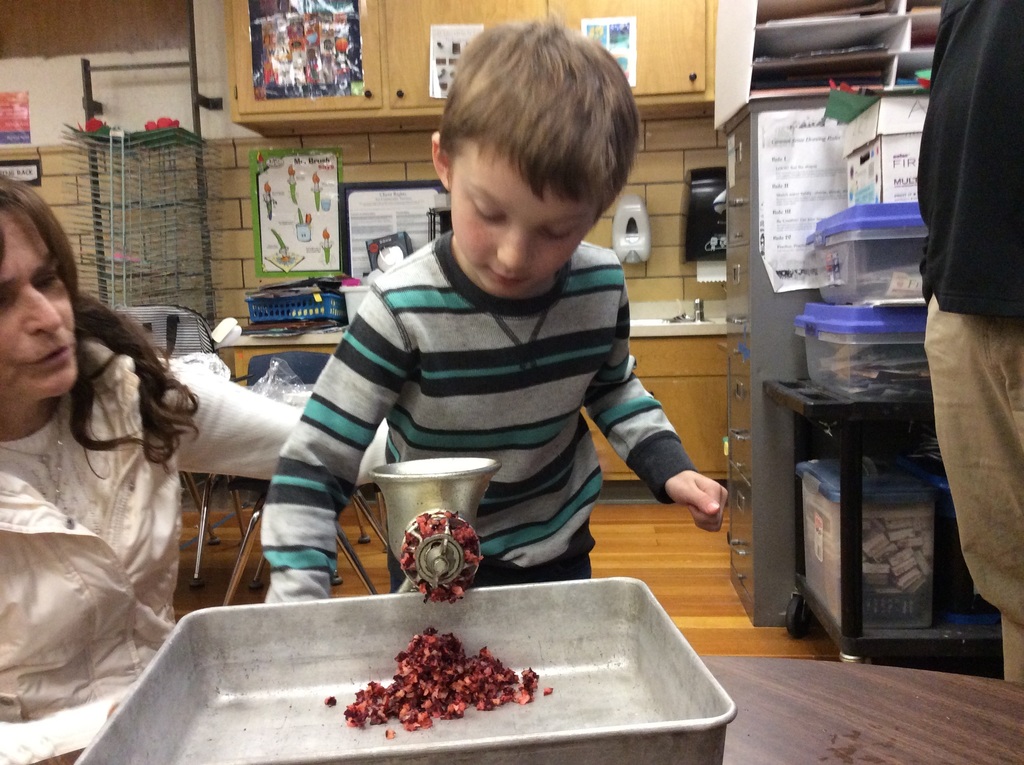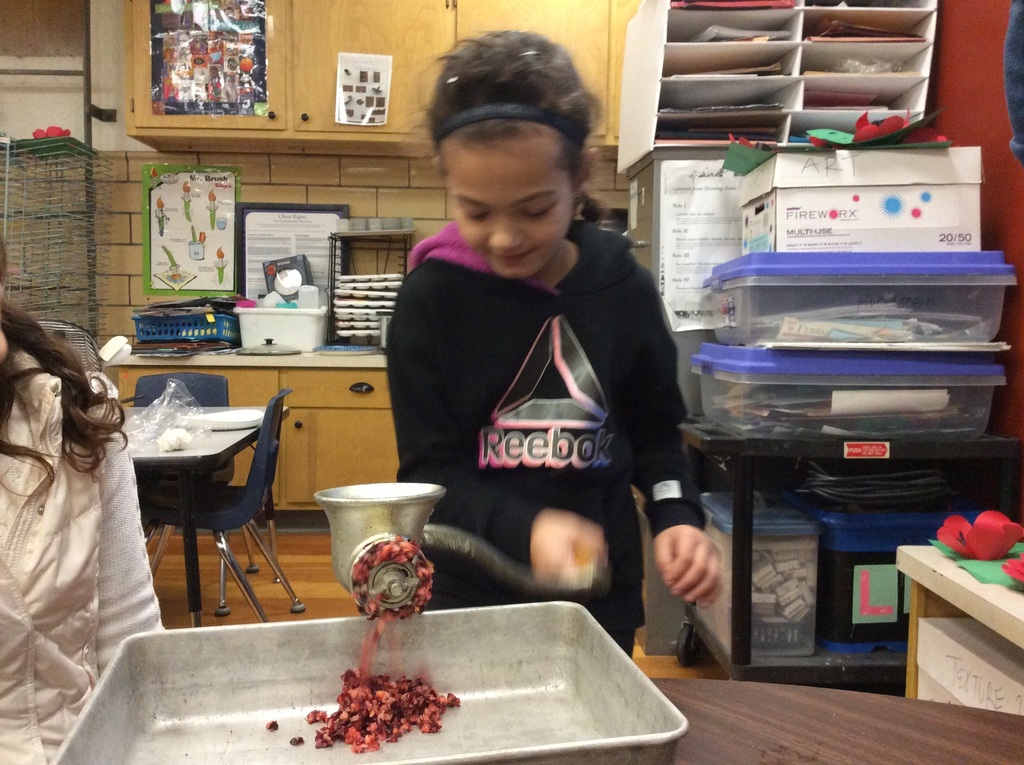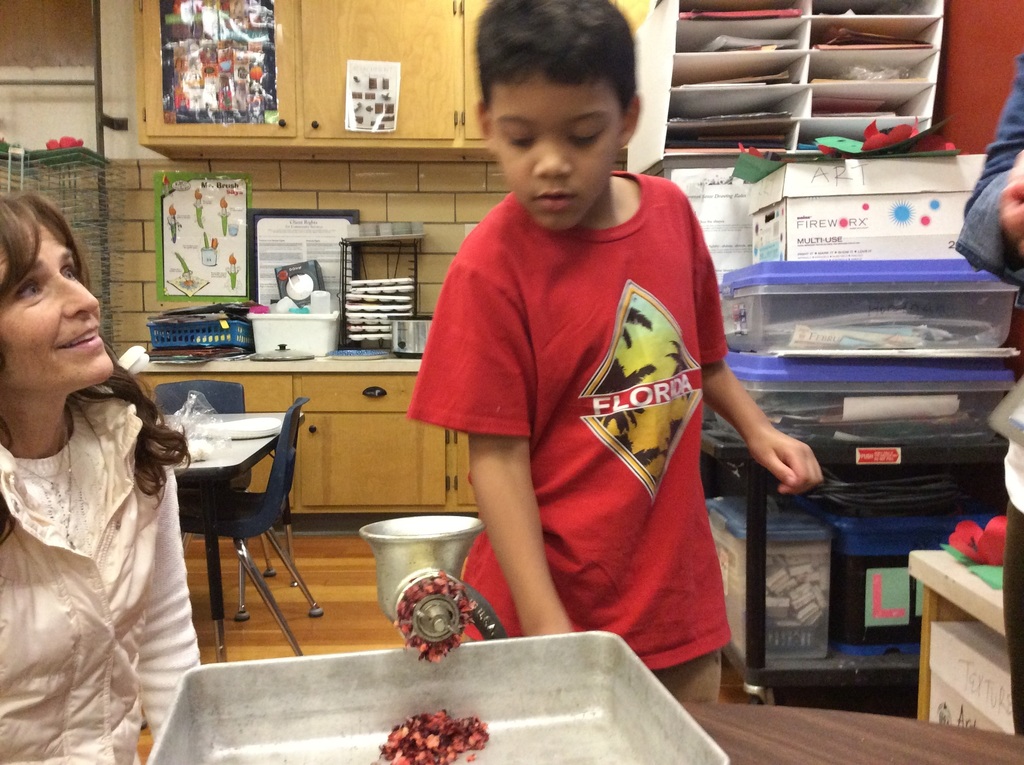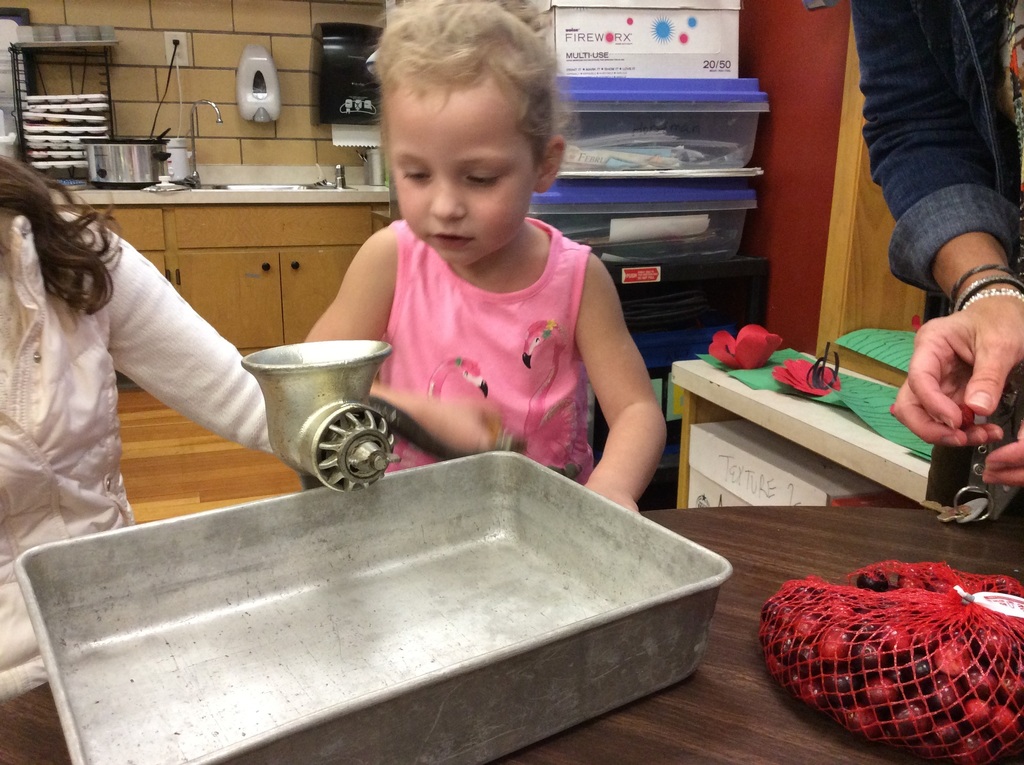 We love our #WatertownWay Junior Coaches! This playground leader helped her fellow Douglas Tigers have some recess fun in last week's snow!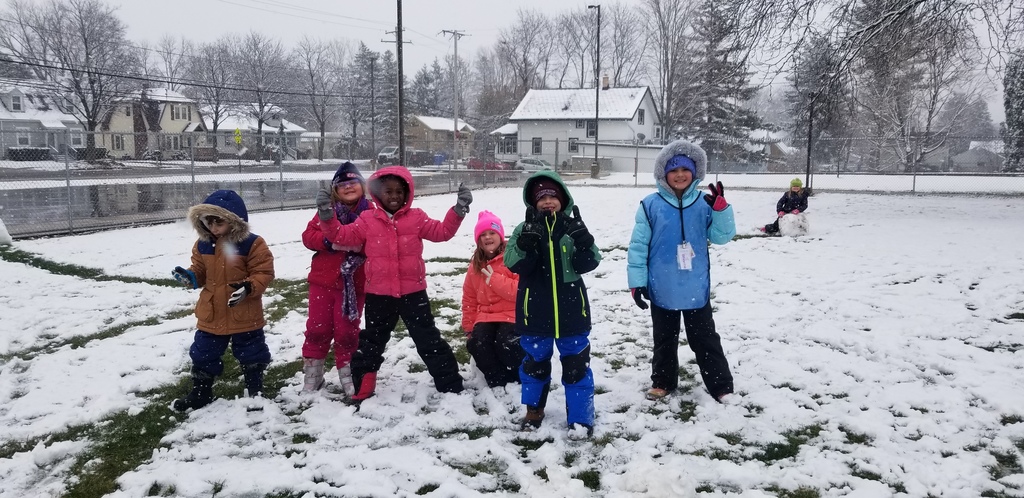 Our #WatertownWay WHS Art Students were busy at work earlier this month making a 13X3 foot mosaic mural! The Class of 2020's graduation gift was to fund a mural for the front foyer of WHS. Art Educator Jana Strobel spearheaded this initiative, drew the design for the mural and contracted with Mosaic and Stained Glass Artist Denny Berkery to make this mural happen. Over 150 students participated in the making of the mosaic mural! A Ribbon Cutting event to view the mural will be on November 29th, 2022 at 4:00 p.m. during the WHS Art Show. We welcome the entire community to come and see this amazing piece of art! In addition, the WUSD Student Art Showcase event will take place on Nov 29th from 4:00 p.m. to 7:00 p.m., and is free to everyone. There will be art making stations, face painting, and photo opportunities! Kindergarten through 12th grade art from across the WUSD will also be on view.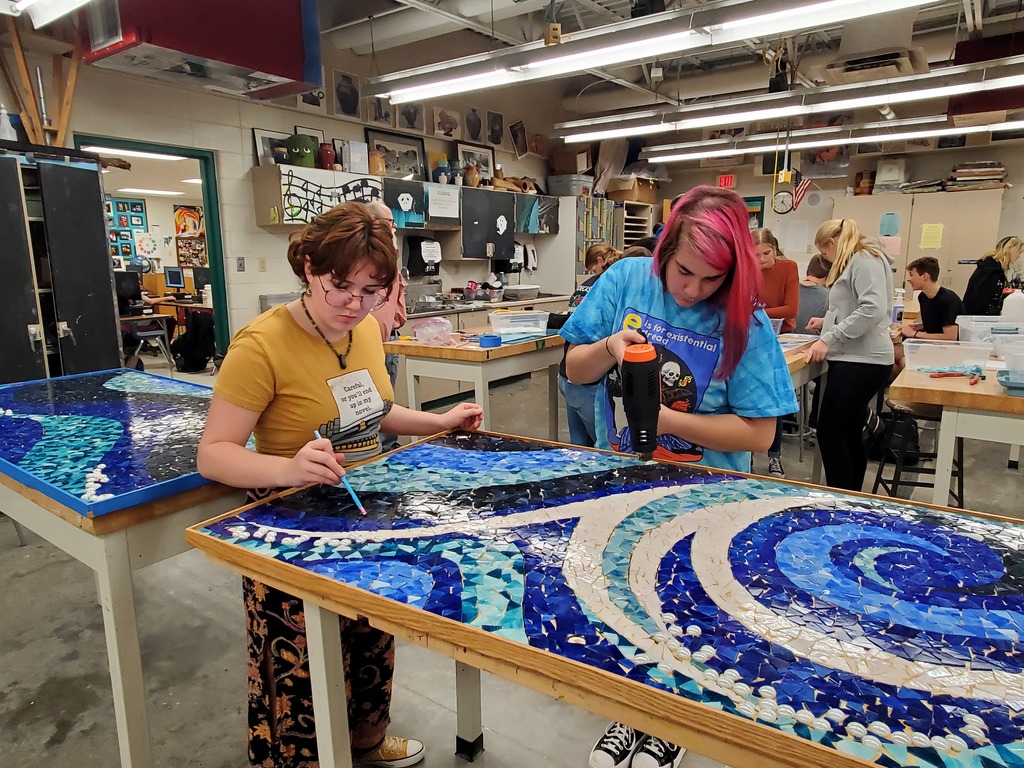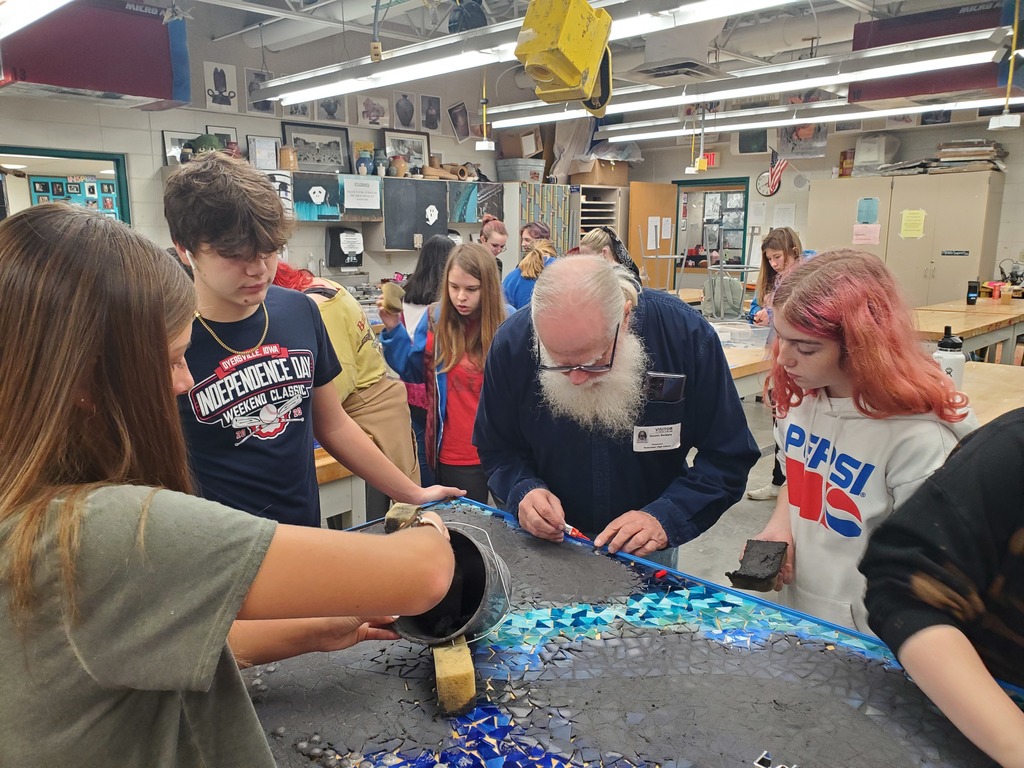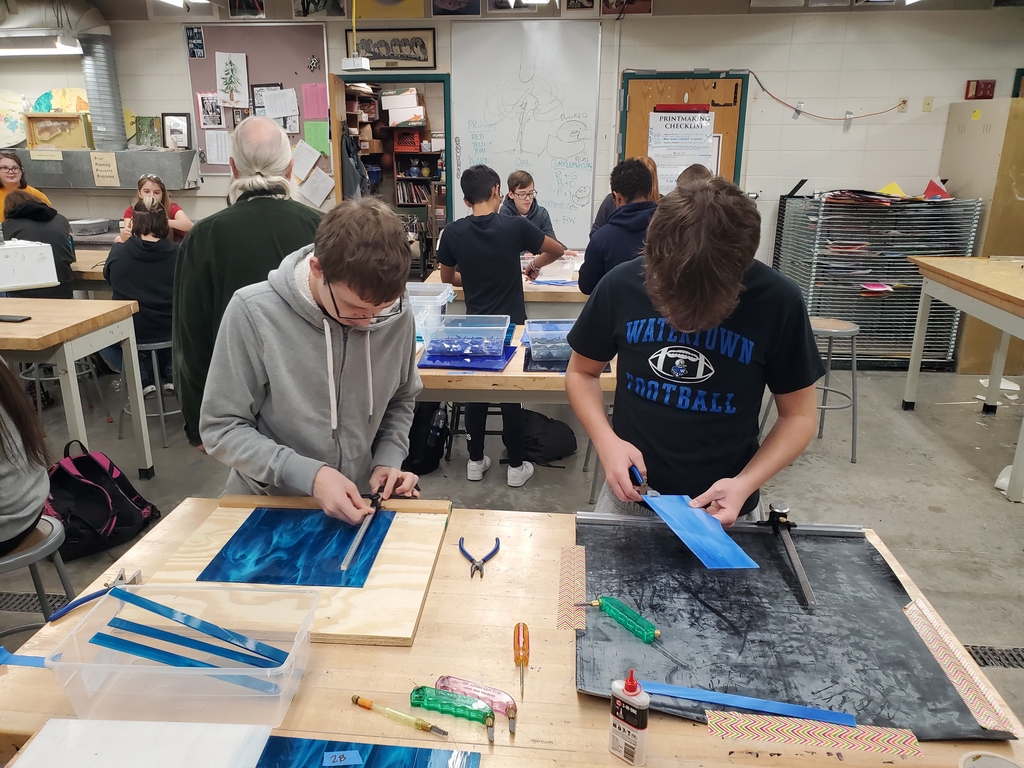 Mrs. Peters' #WatertownWay 4K Webster Wildcats participated in a Taste of Thanksgiving together yesterday! Students were given a sheet to record whether they thought several Thanksgiving dinner foods were yummy 😋 or yucky 😬. They focused on many foods from the story "I Know An Old Lady Who Swallowed a 🥧!"

On Monday, Douglas 5th graders met for their weekly "Monday Fun Day" joint morning meeting. This weeks team building activity was to make the tallest tower they could using only toothpicks and gumdrops. Building classroom communities is the #WatertownWay!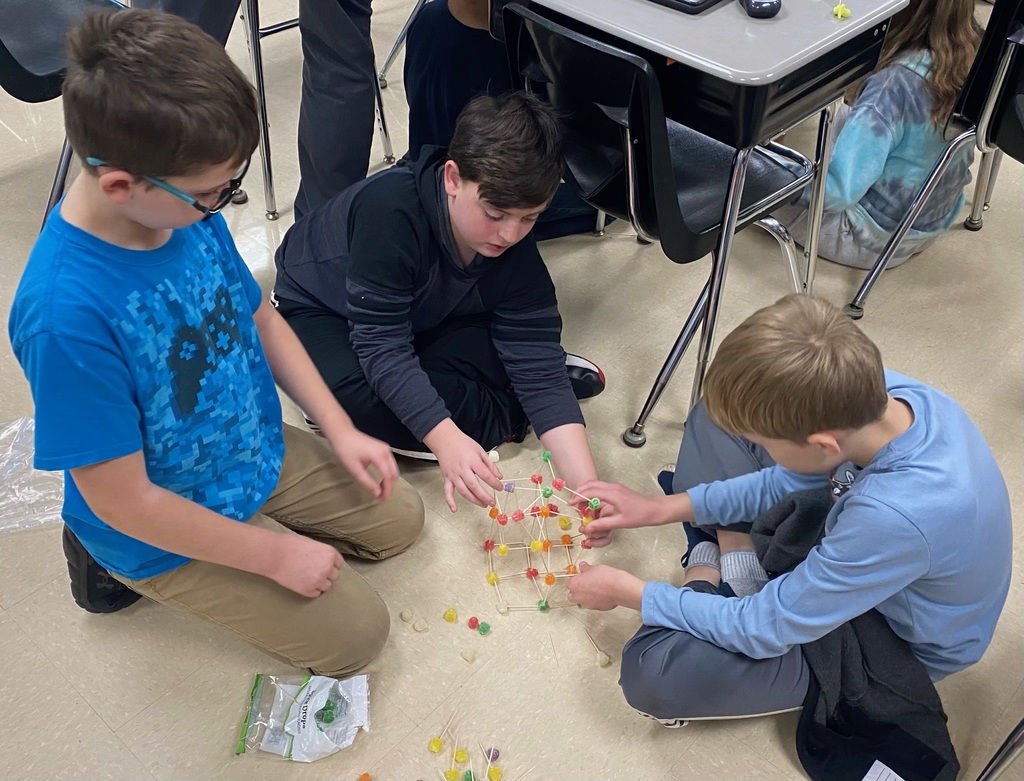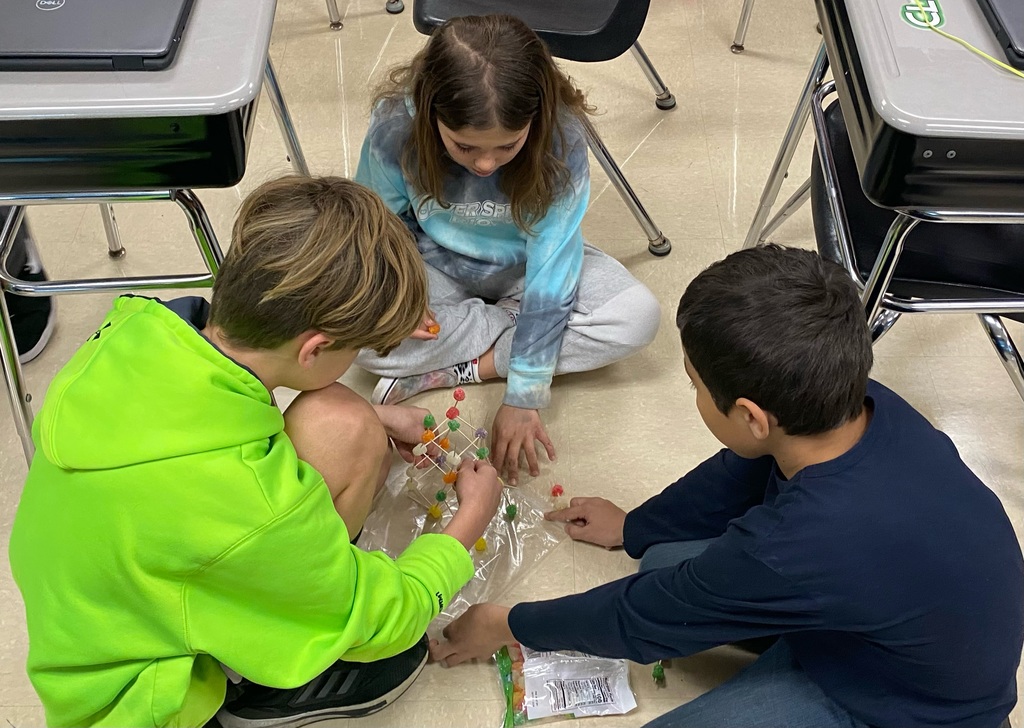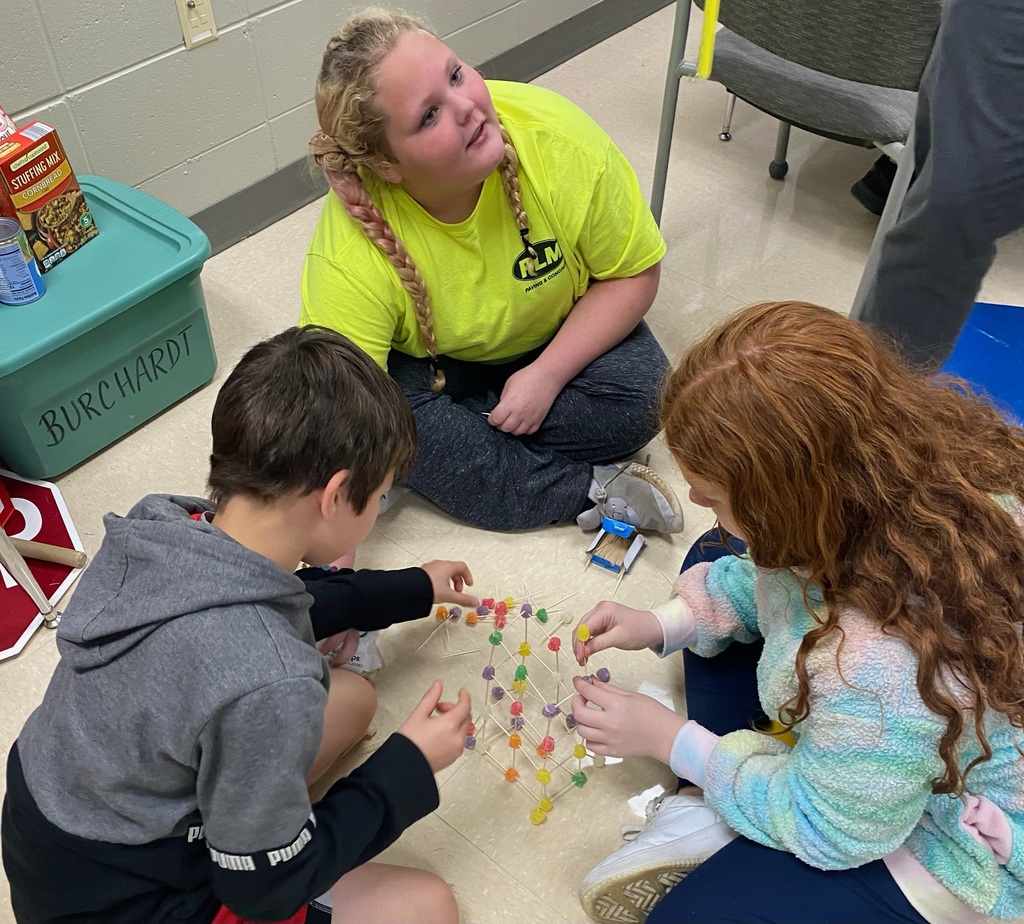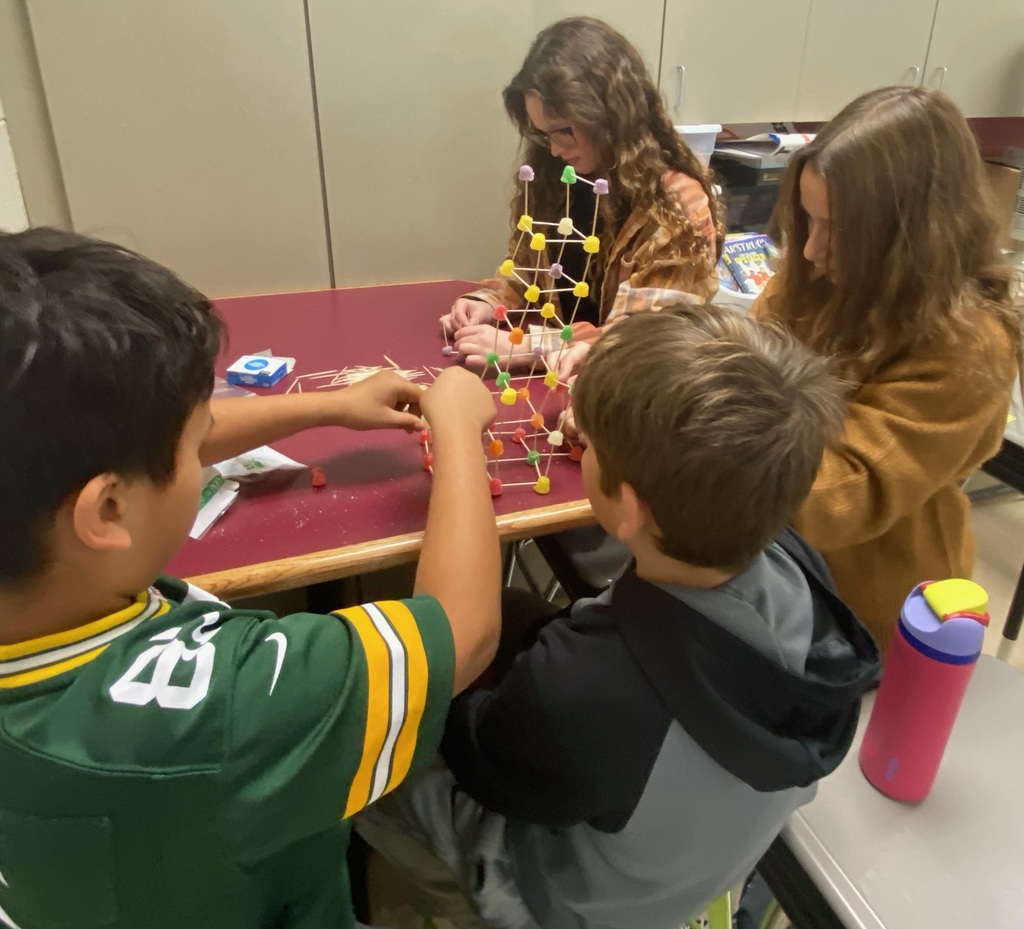 The #WatertownWay students at LEAP had SNOW much fun outside at recess yesterday!❄️☃