Douglas held its annual Pizza with Picasso! Check out some snapshots from this fun, family event coordinated by Mrs. Templin and the Art Club!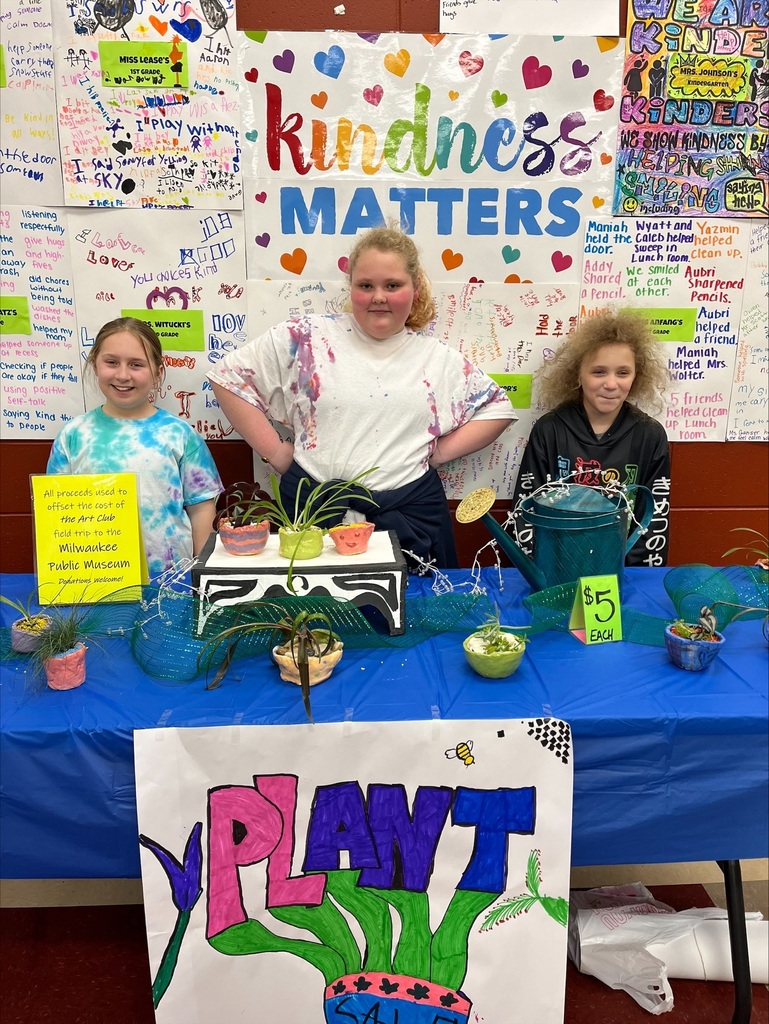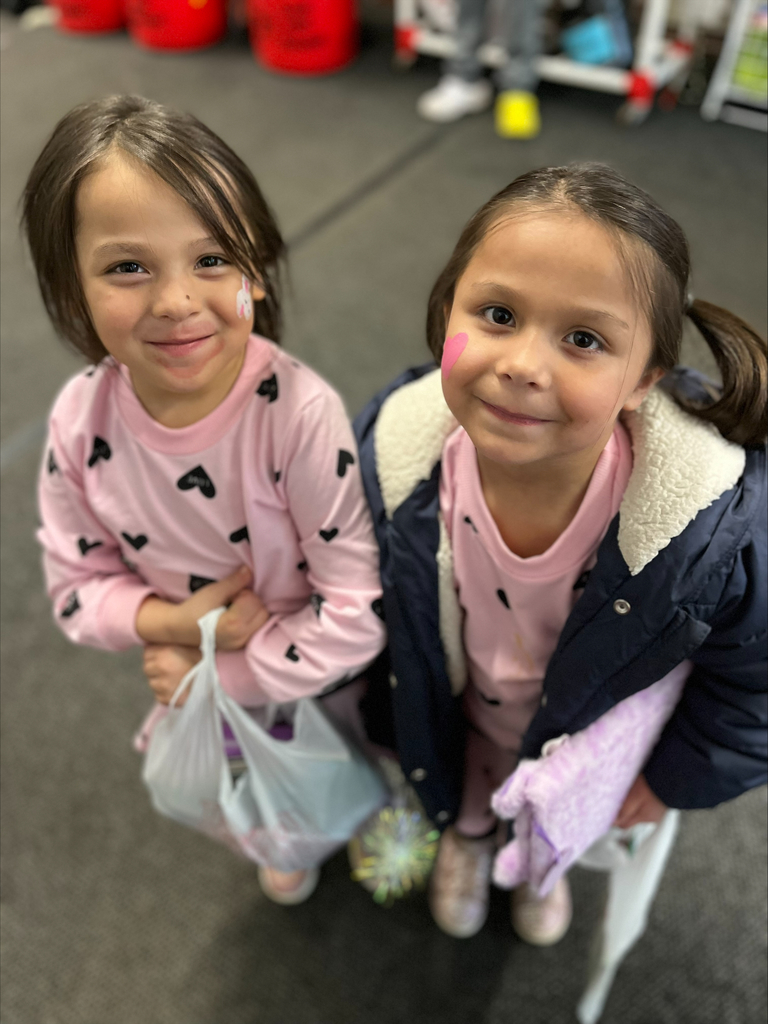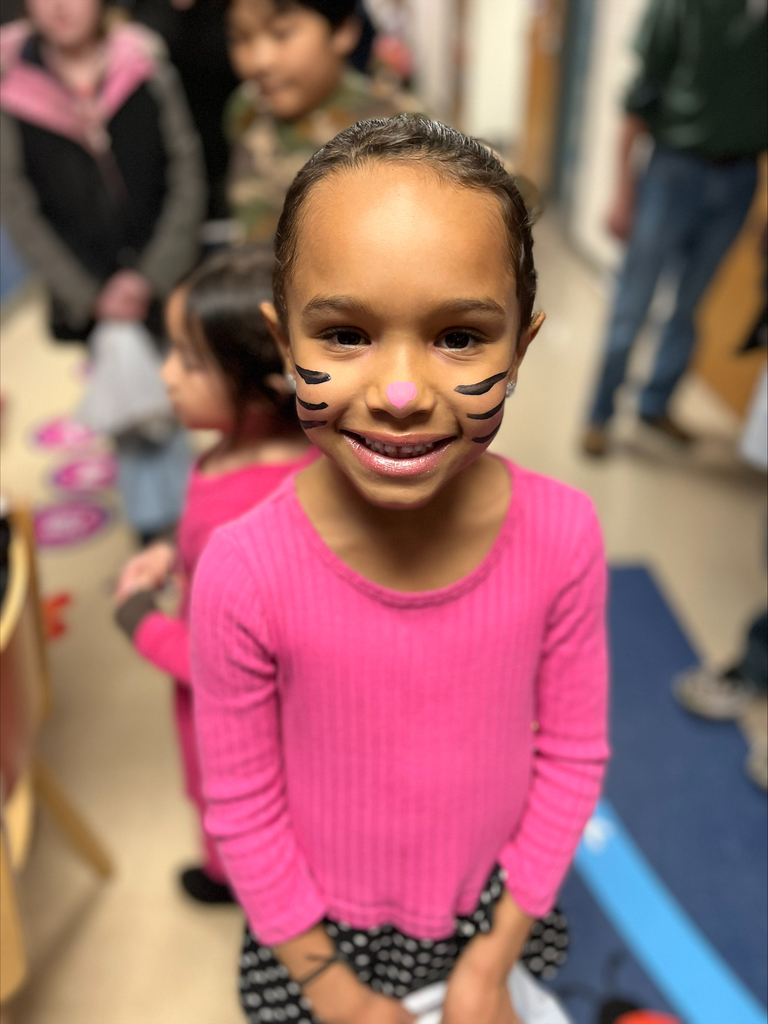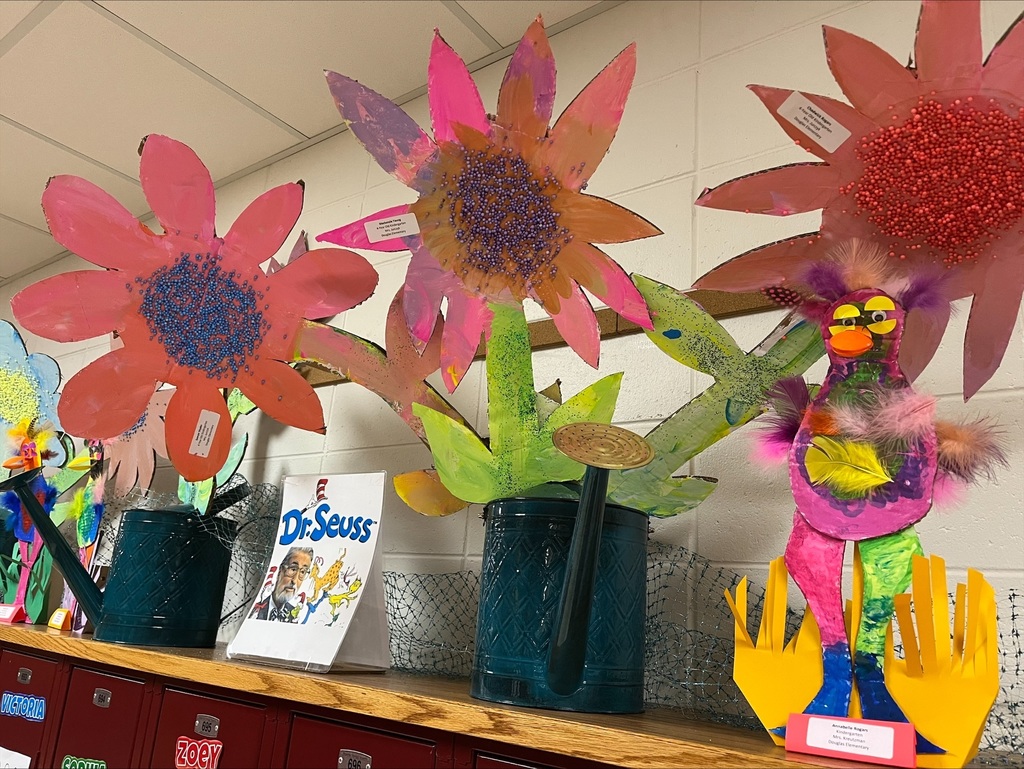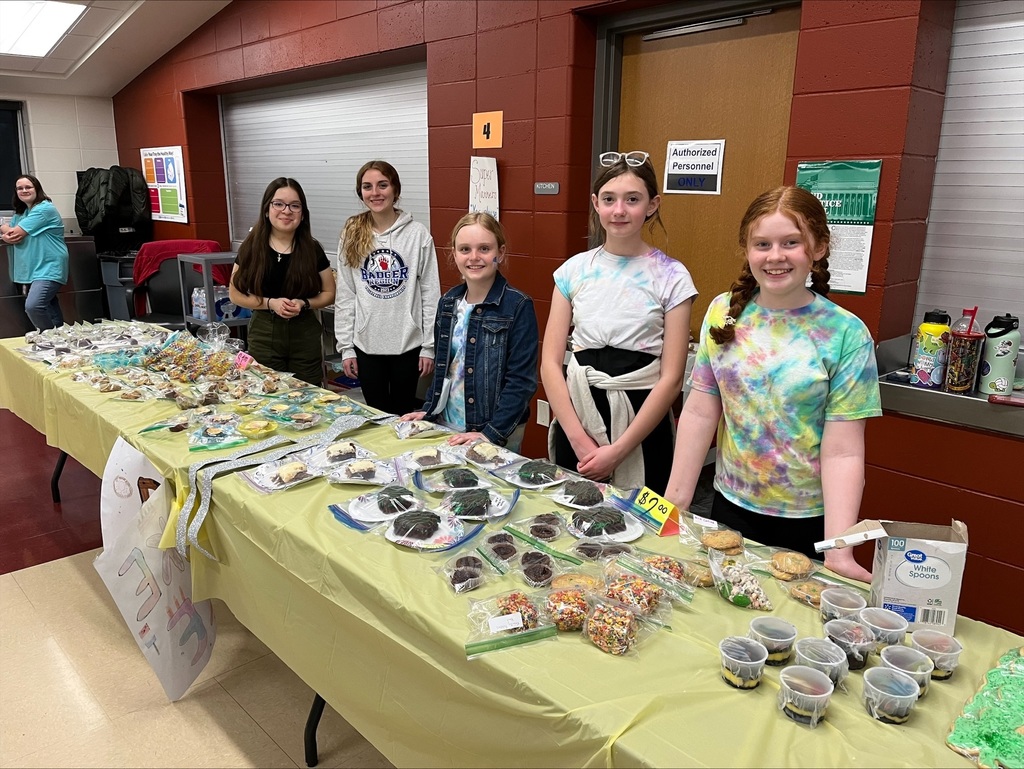 Lincoln Stem celebrated National Panda Day. They participated in a panda trivia contest, decorated panda cupcakes, competed in a panda stem challenge, and had a visit from the panda mascot!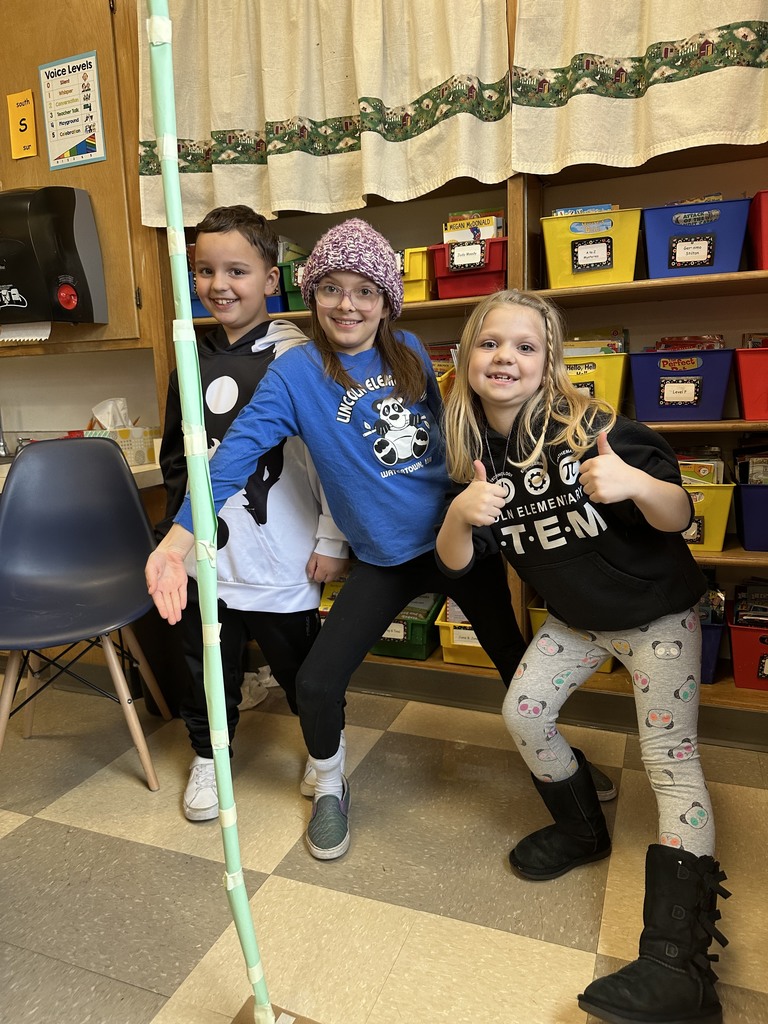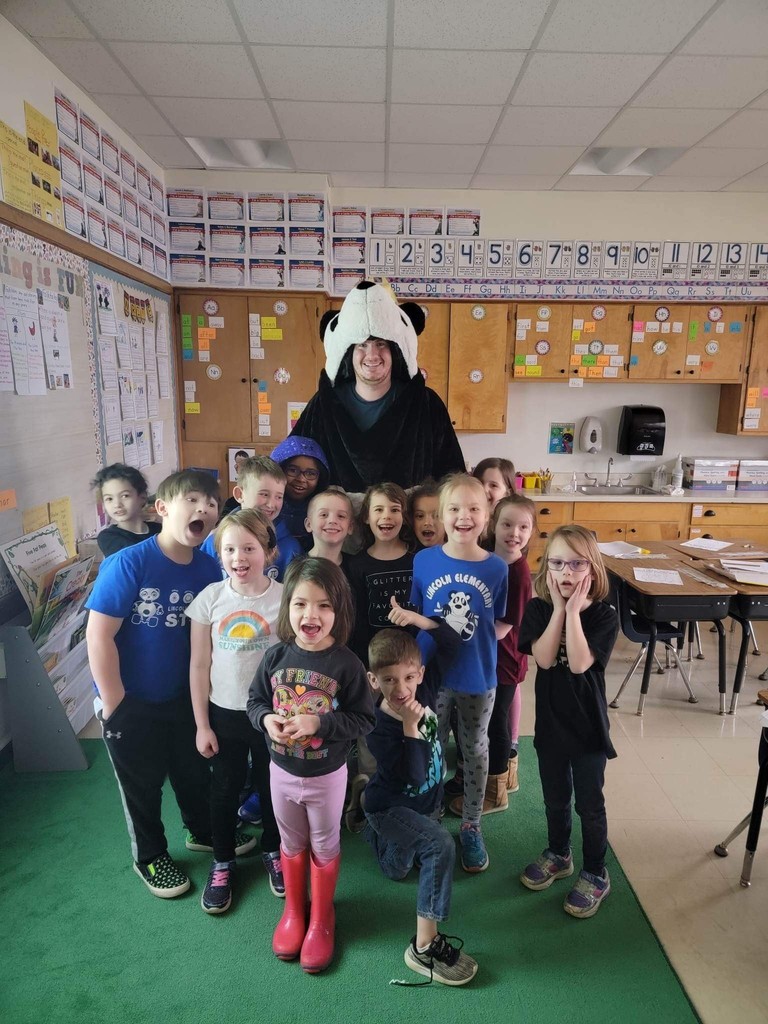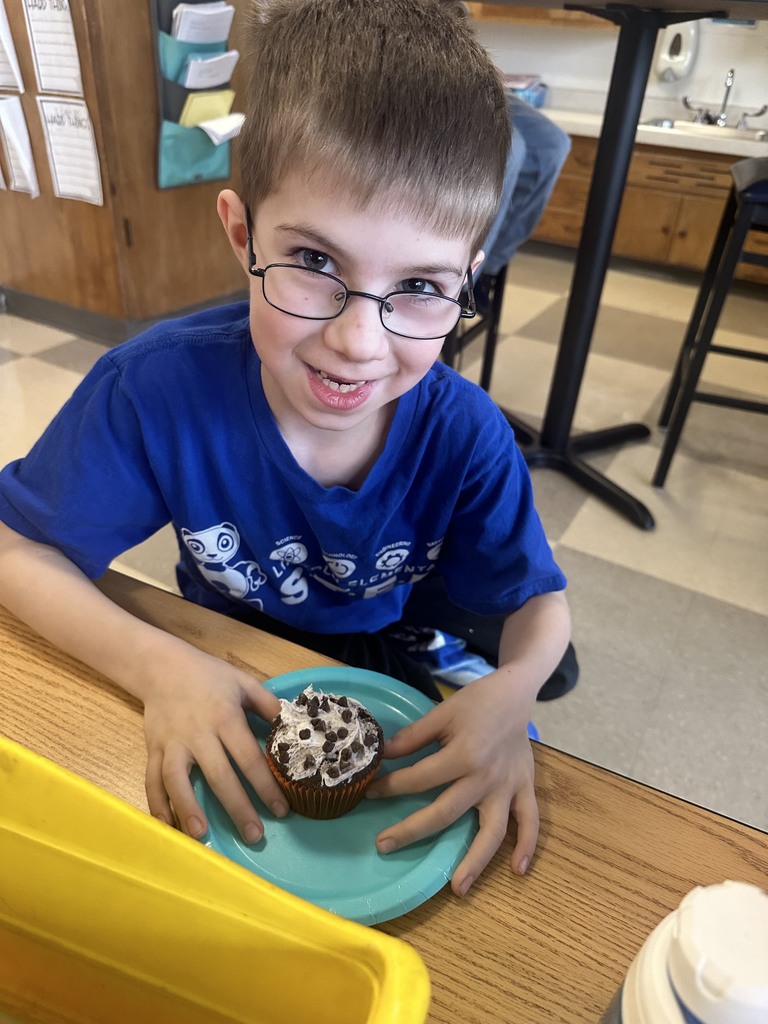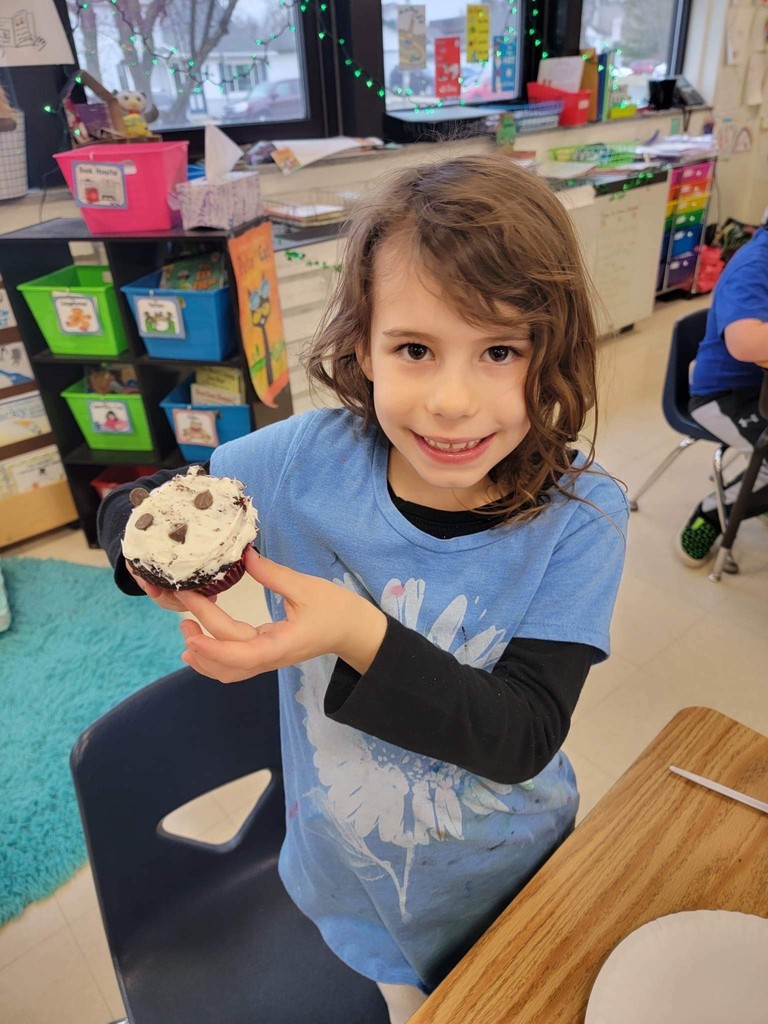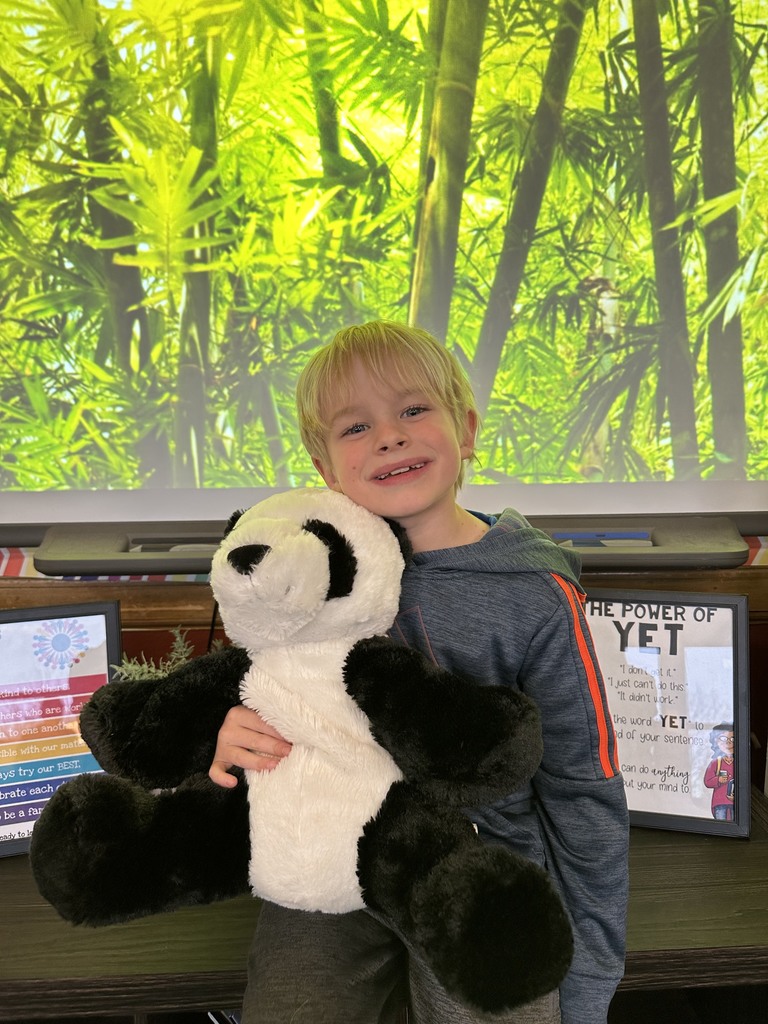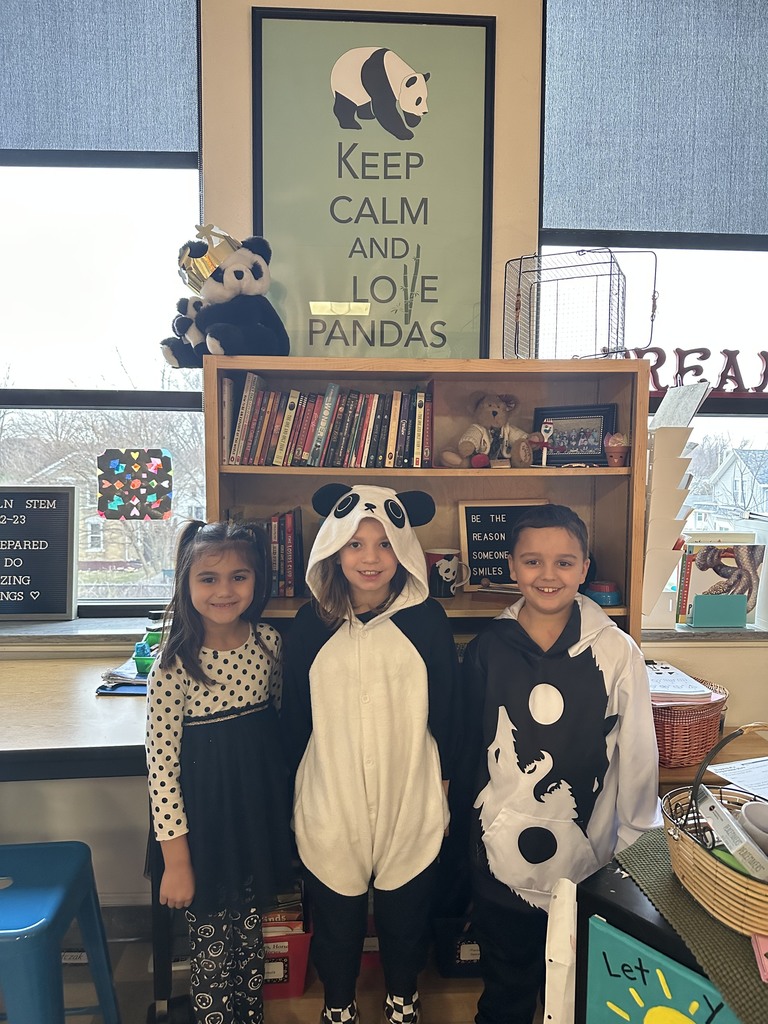 A shout-out for all of our WUSD paraprofessionals! These amazing human beings support student learning and growth in so many ways, and build strong relationships with our students. Check out one of these rock stars helping Douglas learners with their math!

Watertown Area Chamber of Commerce, in partnership with WHS , recently held the annual Gosling Career Fair in the gymnasium at WHS. Many local businesses participated in the event sharing information about what their businesses do, what possible future careers they could offer to students, as well as current jobs available to high school students.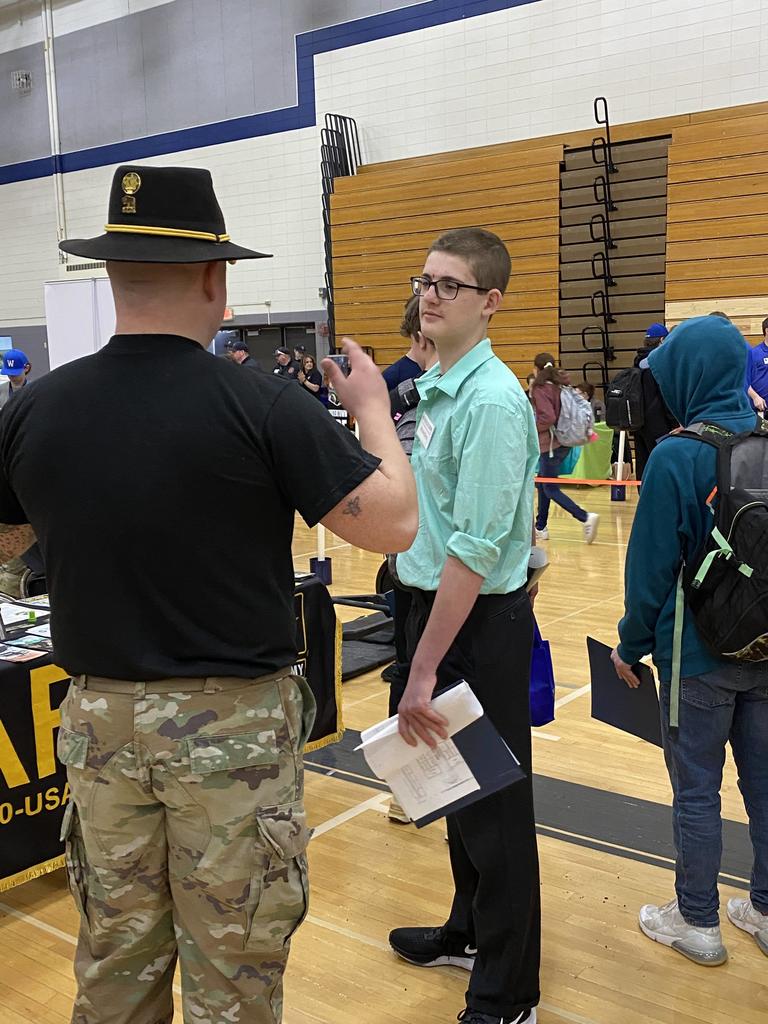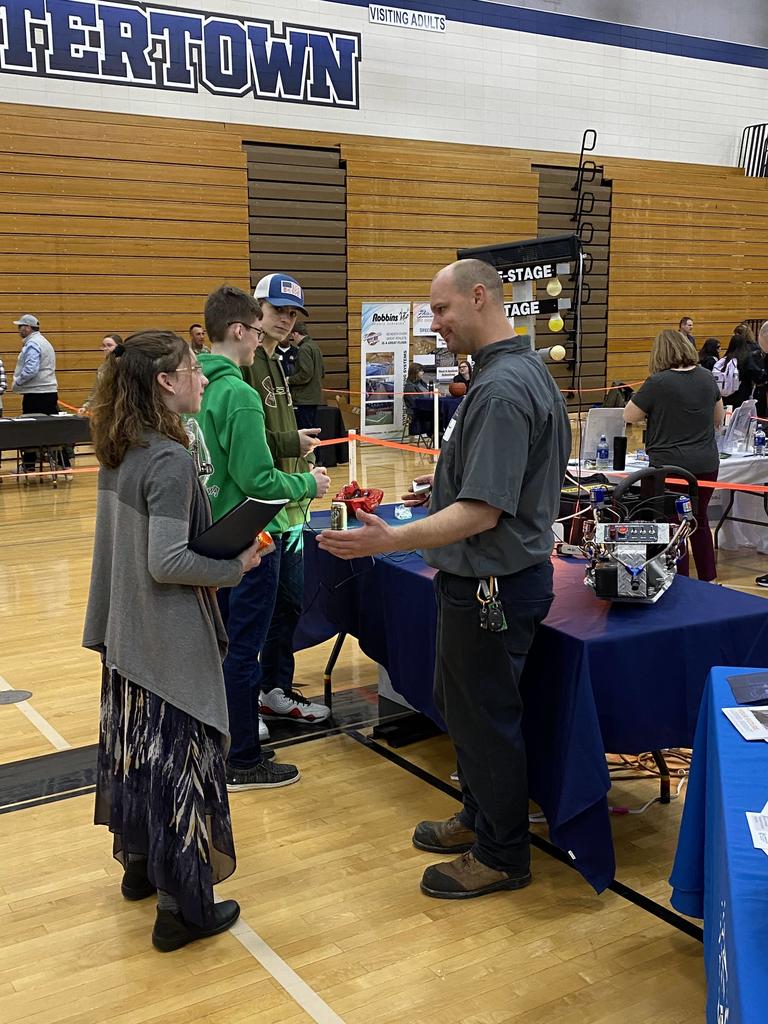 Youth Apprenticeship Day was recently held at our state's Capital. In the picture from left to right are Heather Jozwowski (Jefferson County YA Coordinator), Sarah Tarpey (WUSD School to Career Coordinator), Representative Barbara Dittrich, senior Engineering YA student Karis Johnson, and her colleague Maureen McBroom from the City of Watertown Engineering. Representative Barbara Dittrich wrote the bill that was passed this year to add on the Education Youth Apprenticeship Program that should be starting in 2024-2025! Sarah Tarpey and Karis Johnson were able to speak to her as well as other representatives and senator Stephen Naas to promote Youth Apprenticeship and to request more funding for the program due to our continued growth.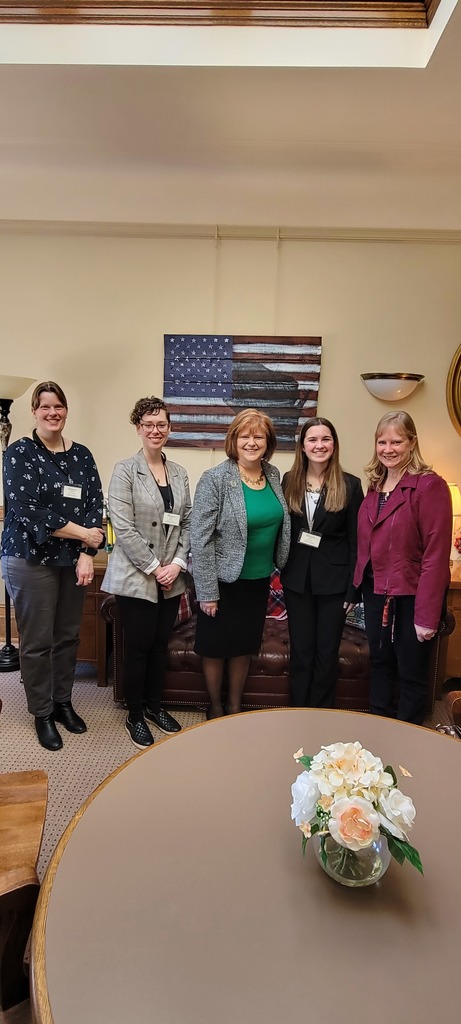 Mrs. Peters' 4K Webster Wildcats have been reading Goodnight Baseball to prepare for opening day. They celebrated their reading with a tailgate and tried hotdogs with condiments including ketchup, mustard, and relish. They also tried pickles and popcorn and drank root beer and lemon lime soda. At the end of the tailgate, they enjoyed a vanilla and chocolate ice cream sundae.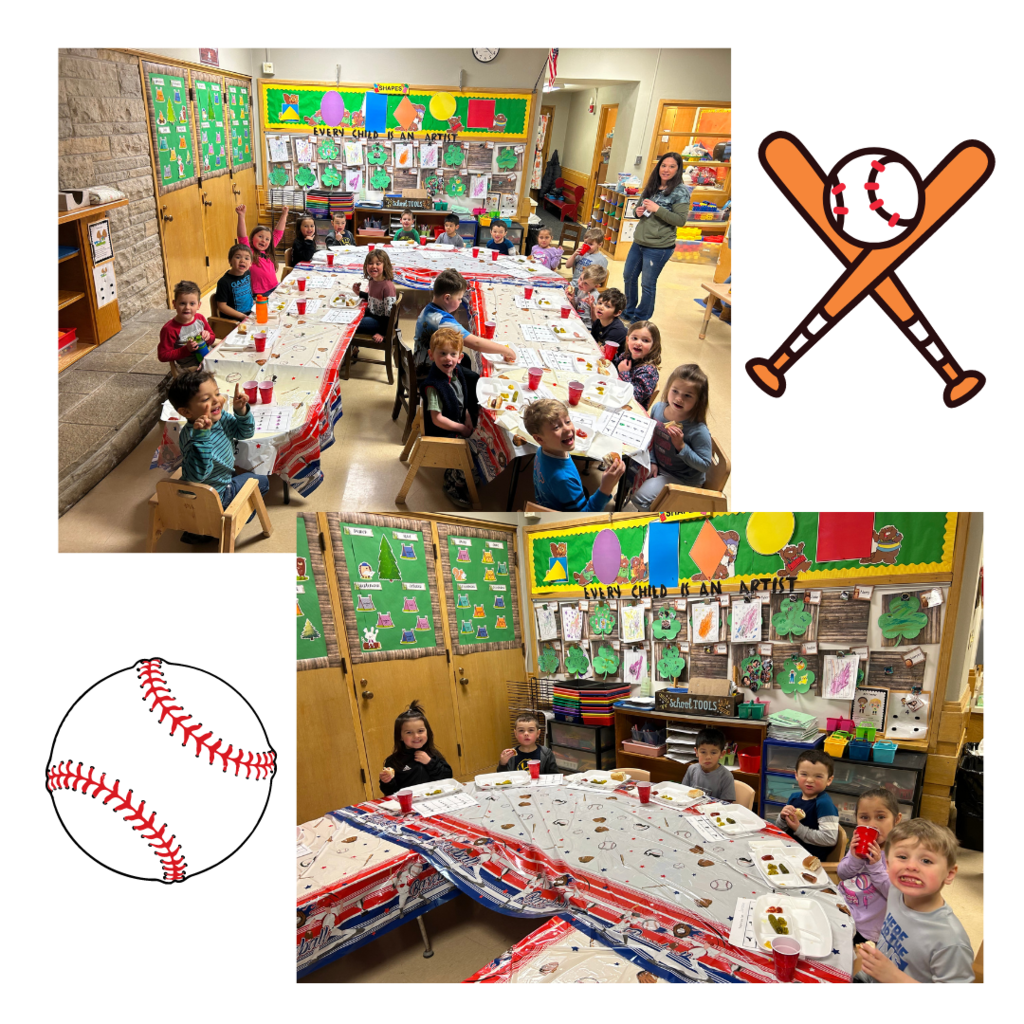 Hall & Oates, the Douglas Ducks are back! Every year this pair make their way back to the planter by the main office to build their nest and family. A sure sign of Spring!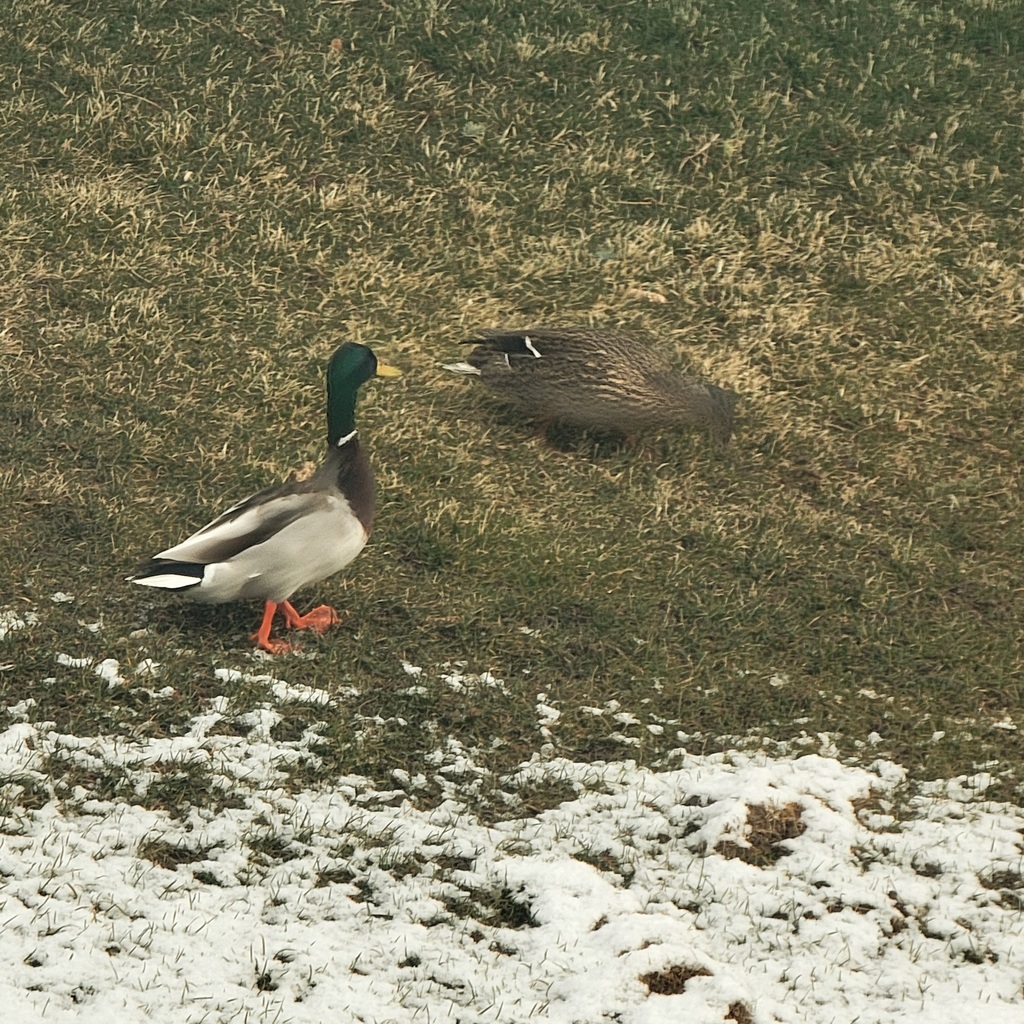 During the month of March, the Student Leadership Team planned a Read Across Lincoln STEM event to celebrate Read Across America. Each student received their very own copy of The BFG and then read it as a family read-aloud activity at home to promote the love of reading. Many families participated and enjoyed the experience. We wrapped up the activity by going to see The BFG at Towne Cinema this week as an entire school. Thank you to the Lincoln STEM PTO for donating many of the books and to Towne Cinema for making it such a fun experience!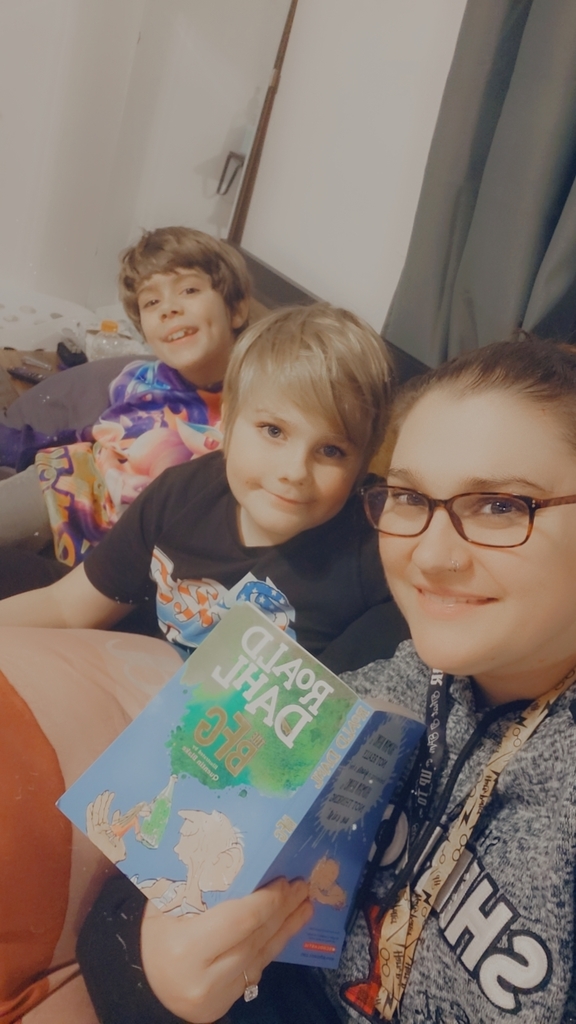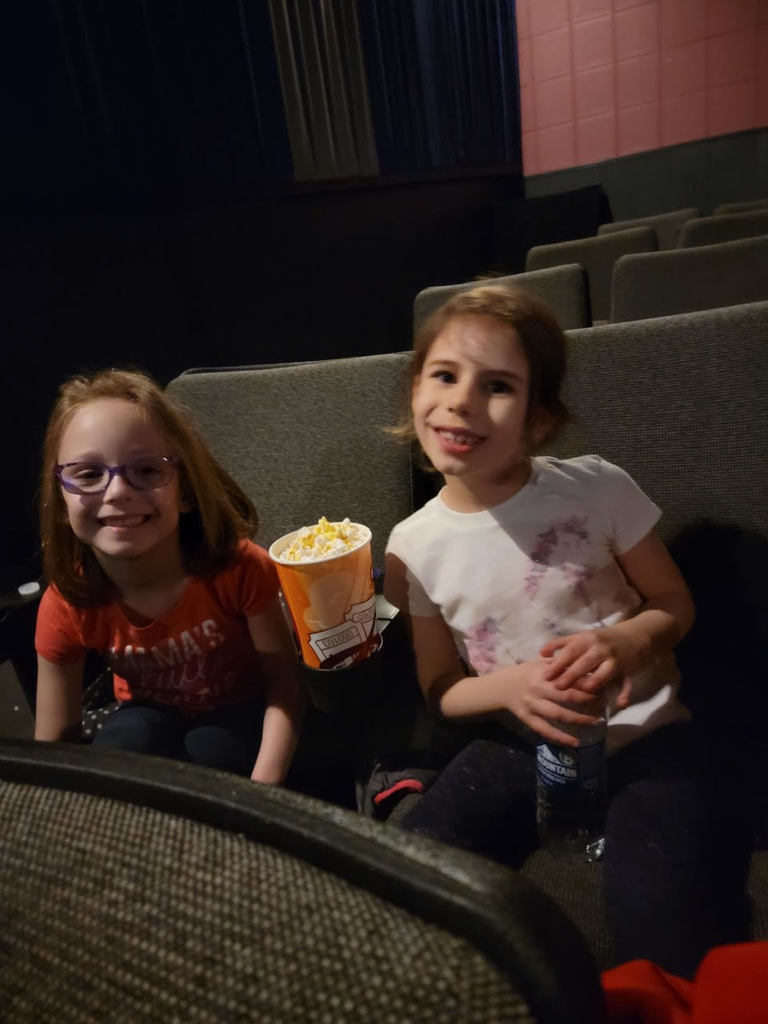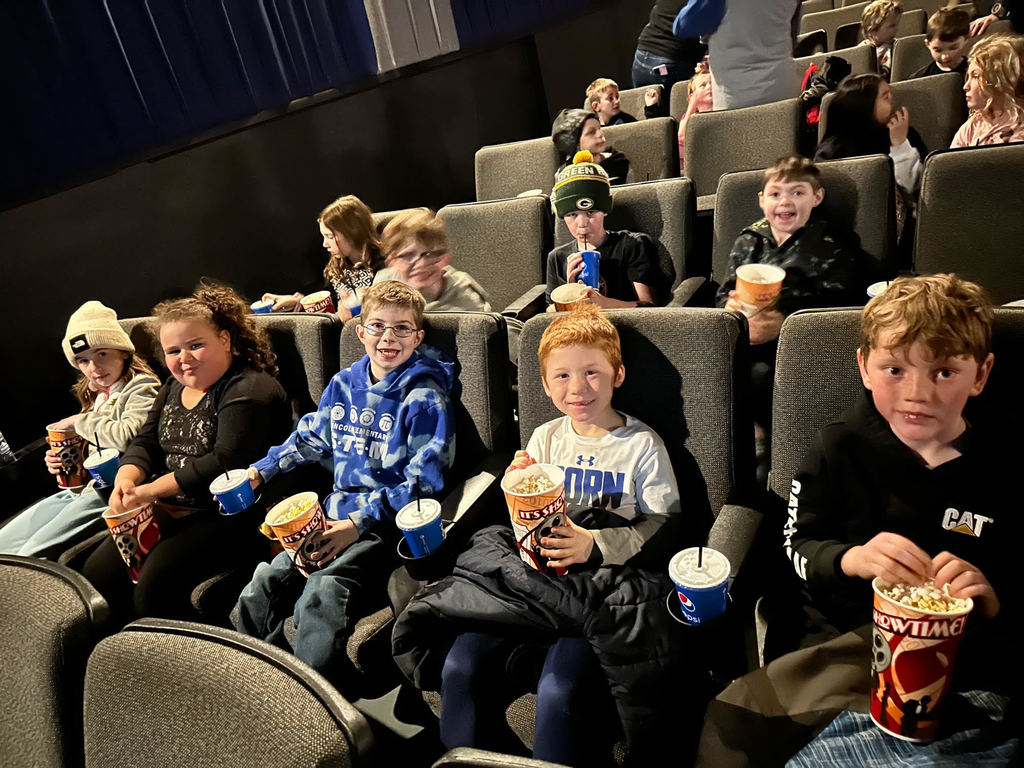 These Douglas 3rd graders in Mrs. Templin's art class recently enjoyed a hot cocoa break during class.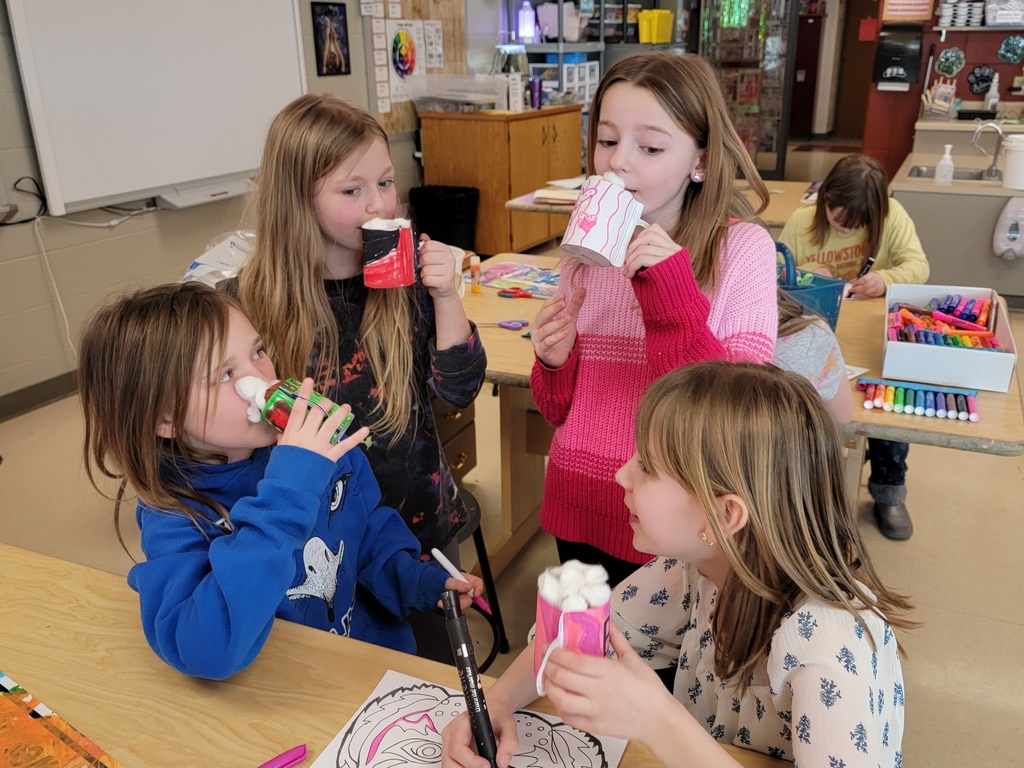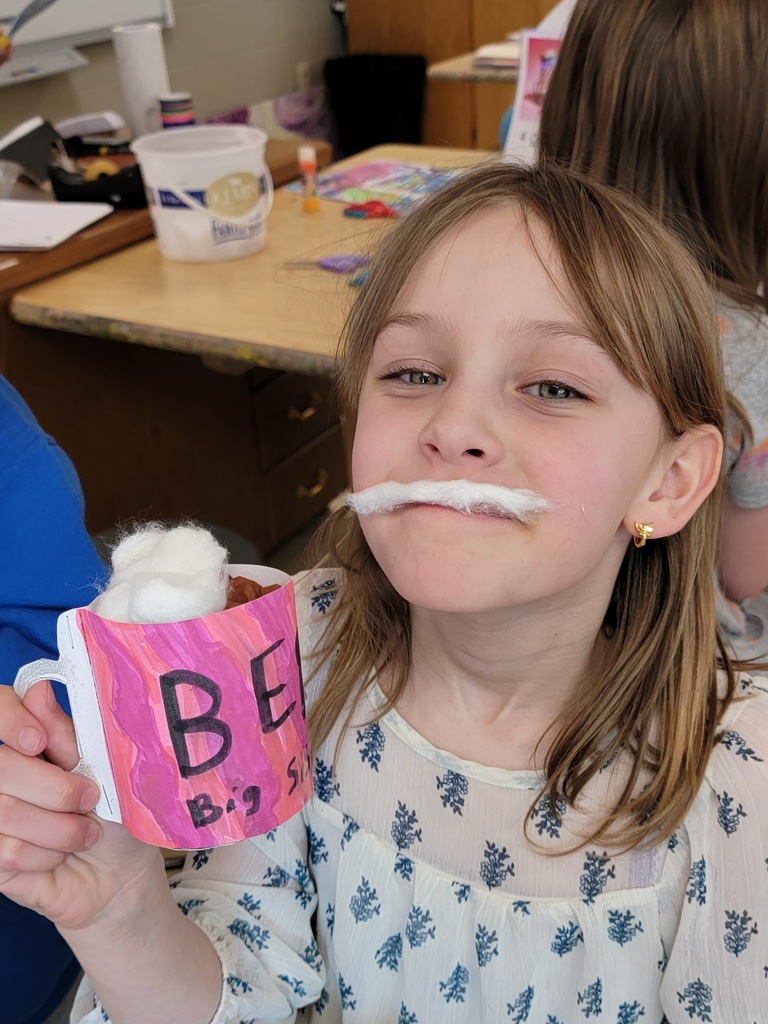 Mrs. Peters' 4K Webster Wildcats enjoy all of the specials but this may have been an all-time favorite. While in Phy Ed with Ms. Alwin, they participated in Cardio Drumming! So much fun for everyone!

7th grade Intro to Spanish students at Riverside Middle School recently learned a Chilean hand-clapping game called Choco-la-la. Because it was the beginning of trimester 3, it was a great community-building activity for students to get to know their new classmates.

Students from the Watertown High School Advanced Placement Art History class traveled to New York City last month. The group toured five art museums and visited art galleries and many other cultural and historical sites throughout the city. The students are pictured here by the Alice In Wonderland sculpture in Central Park.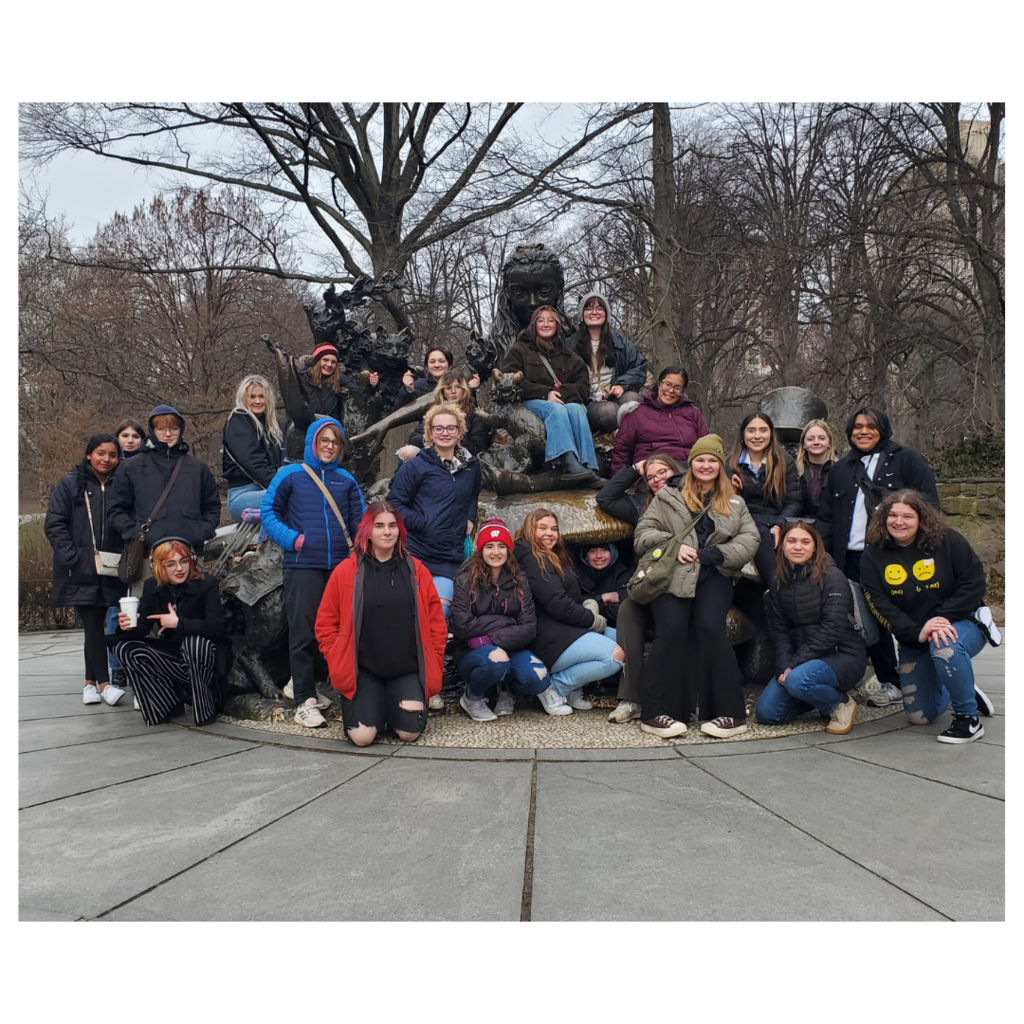 Douglas Elementary loves our WHS Mentors! Did you know...Watertown High School students can spend a portion of their day mentoring in our WUSD schools? These student leaders develop relationships, support student learning, and serve as role models throughout our school district. Thank you for being positive role models, Watertown Gosling Mentors!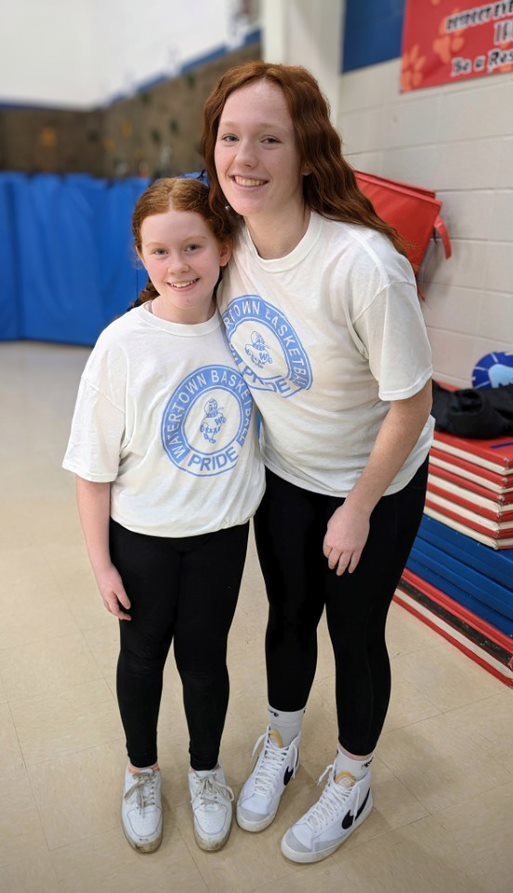 March came into LEAP Elementary like a LAMB!!! Or maybe we should say LAMBS! Recently, former LEAP family, the Killoughs brought two adorable lambs to LEAP. LEAP students learned so much about feeding, shearing and milking sheep.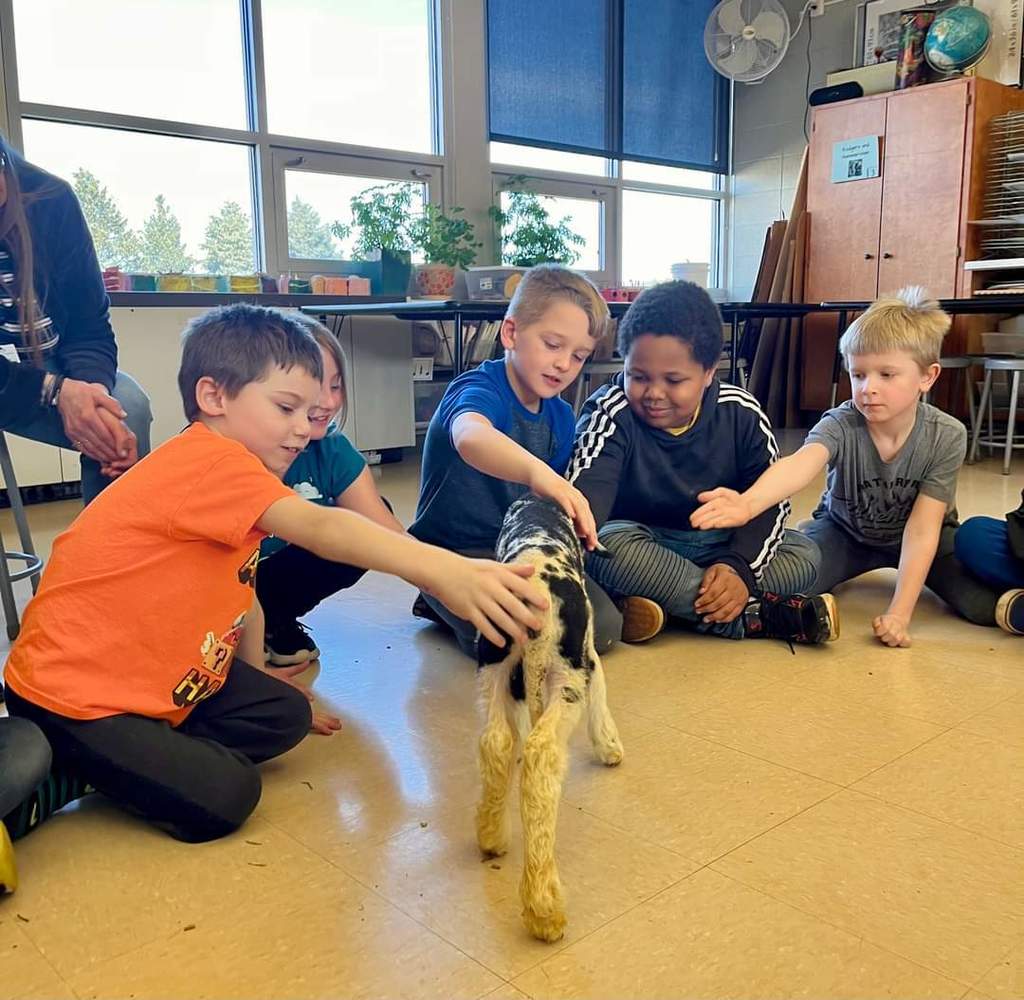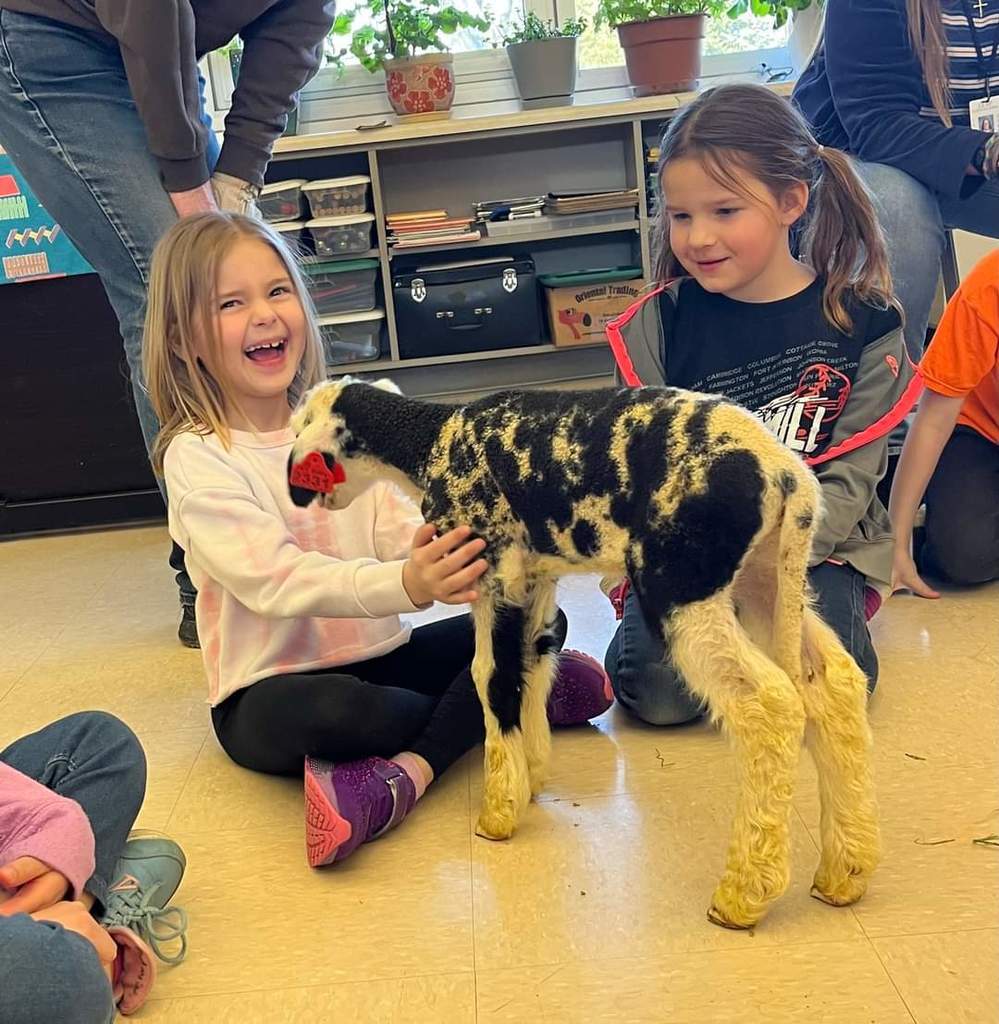 Do you want to build a snowman? ⛄️ These Schurz Tigers said, "Yes!" as they enjoyed the freshly fallen snow from a recent snow fall. ❄️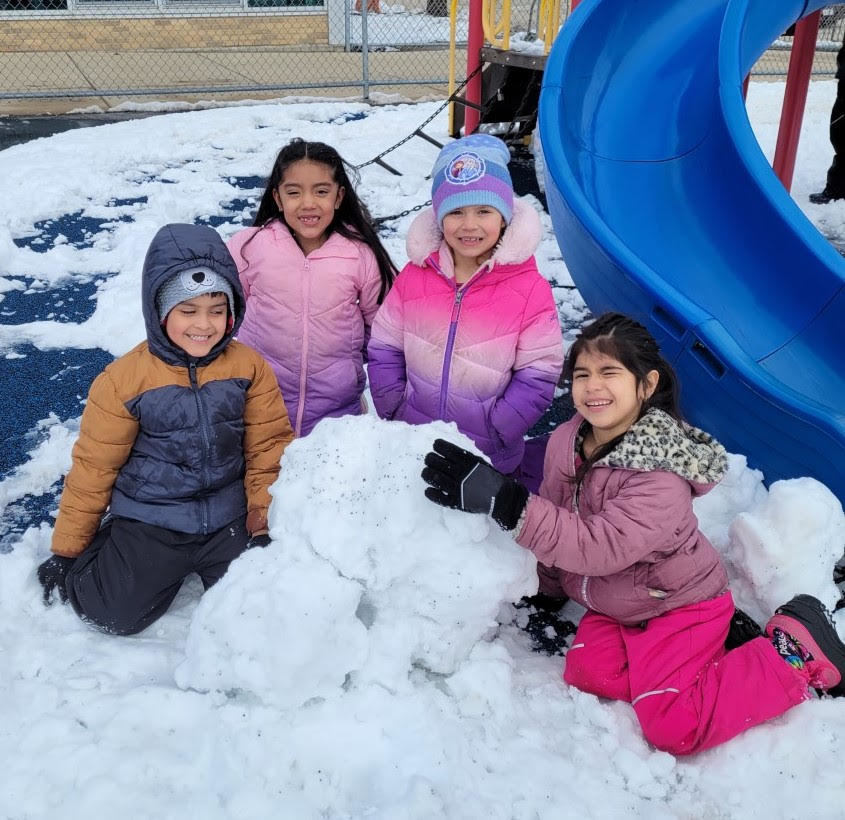 🍀Schurz Elementary recently held their annual Sham ROCK!! ☘️ All 4th & 5th graders who had positive behavior along with all homework turned in were invited to celebrate! 💚 Thank you to Mrs. Wyse for organizing this fun event!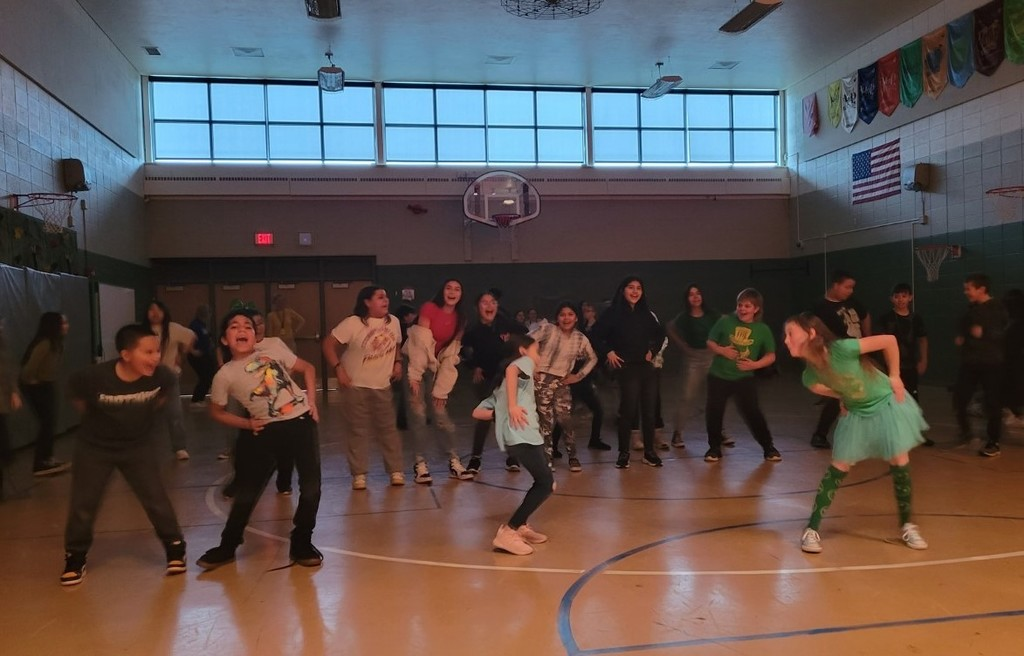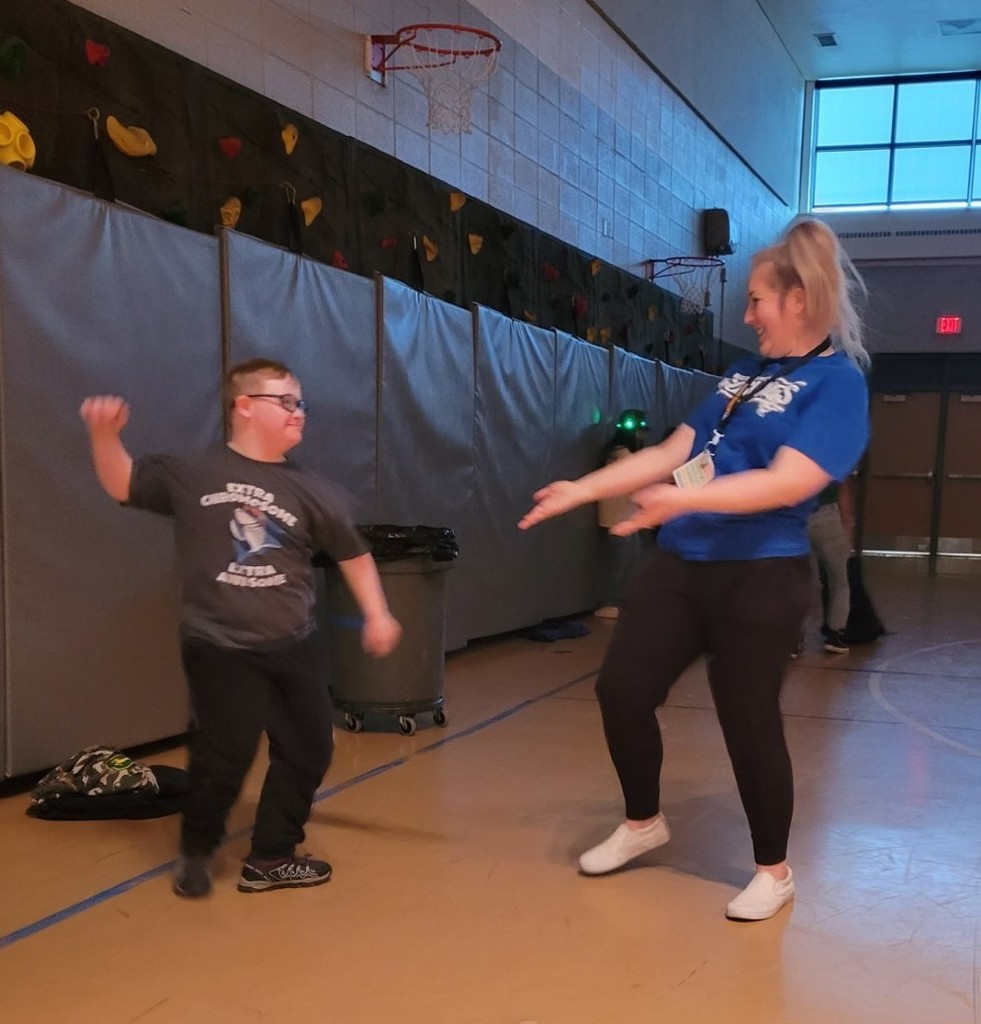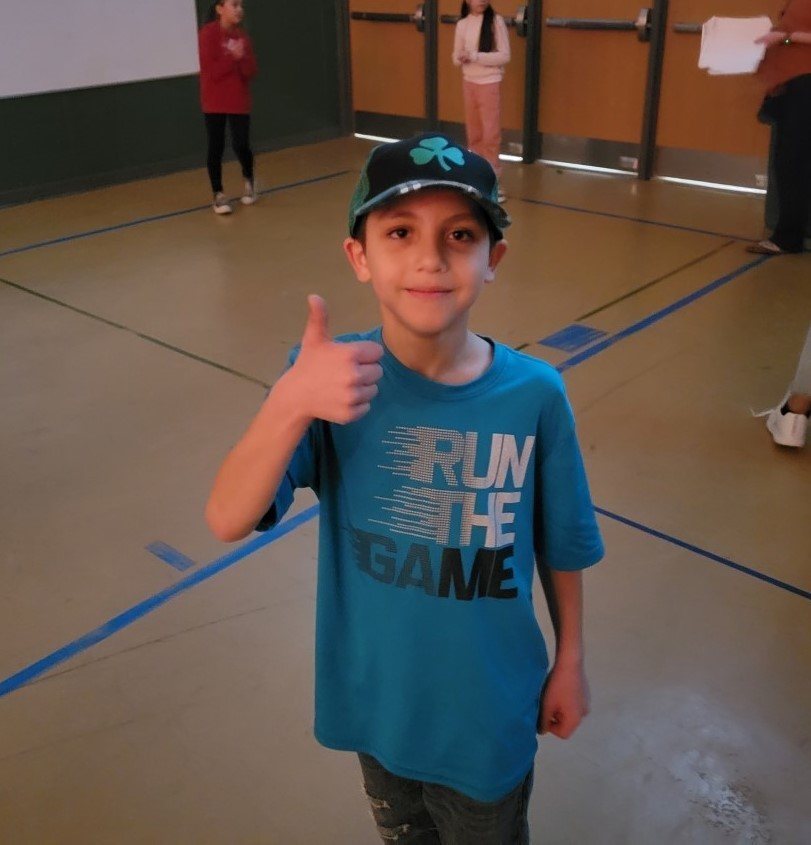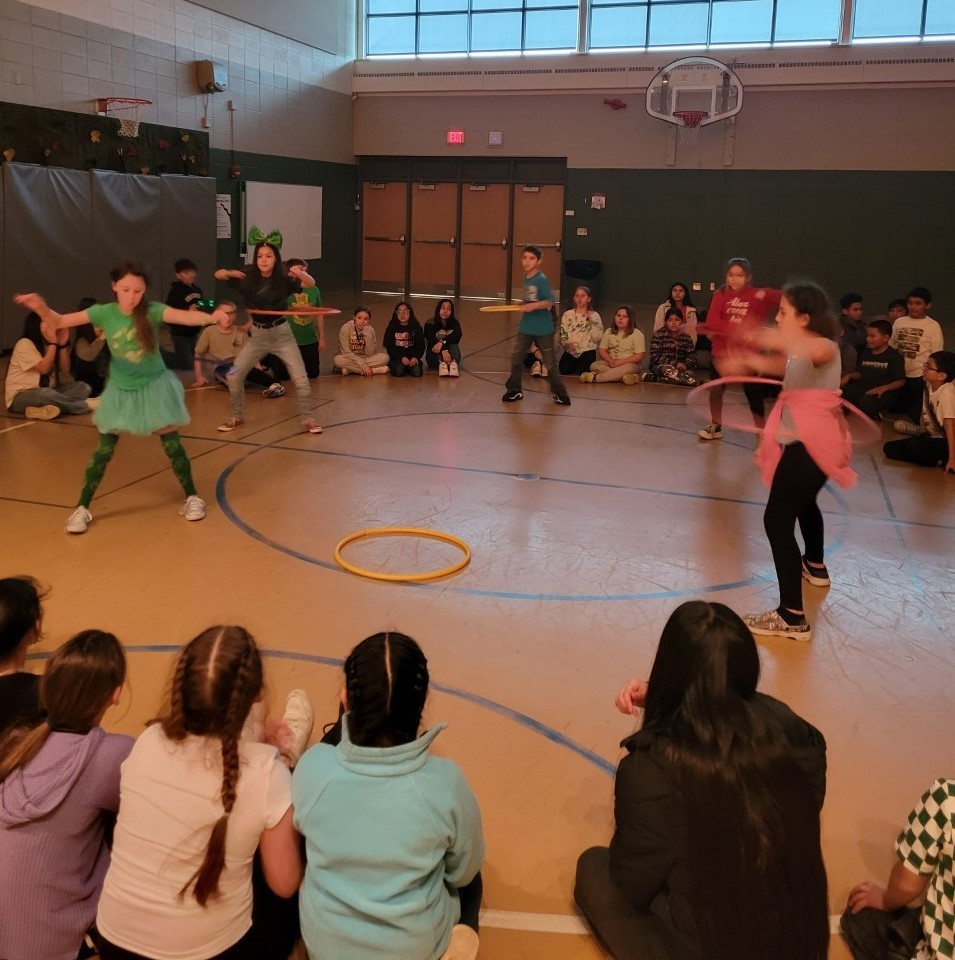 Five students took part in this year's National German Exam, sponsored by the American Association of Teachers of German. Jack Zoellick (2nd year) and Connor Hawes earned gold medals and a place on the AATG National Honor Roll for scores above the 90th percentile. Jack Zoellick's score was among the top 1% nationwide, and earned him the right to compete for a scholarship for a three-week study trip to Germany this summer. He has advanced to the national level of competition on the basis of an interview with college German instructors in both German and English, an application and recommendation from his German teacher, Kim Schneider. As a former resident of Germany, Connor Hawes was evaluated in comparison with other students who have had immersion experiences in German. Ava-Lynn Clyde (4th year) and Bradley Vick (2nd year) earned Achievement Awards for above average scores nationwide at their respective levels. Pictured in the back row are Jack Zoellick, Connor Hawes, Bradley Vick and front row are Isabela Kresnak, Ava-Lynn Clyde. Way to go!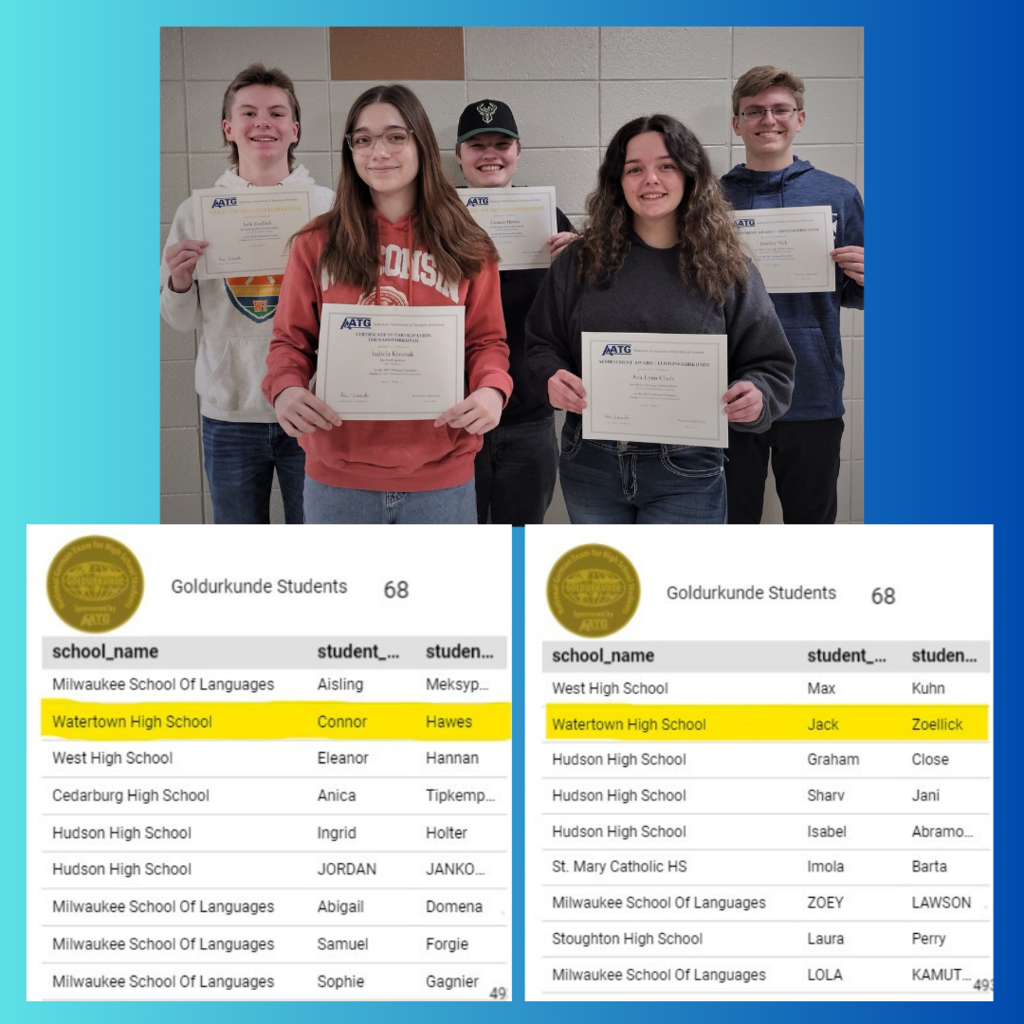 Are you interested in being a Gosling cheerleader? Check out the schedule for tryouts and come share your Gosling spirit!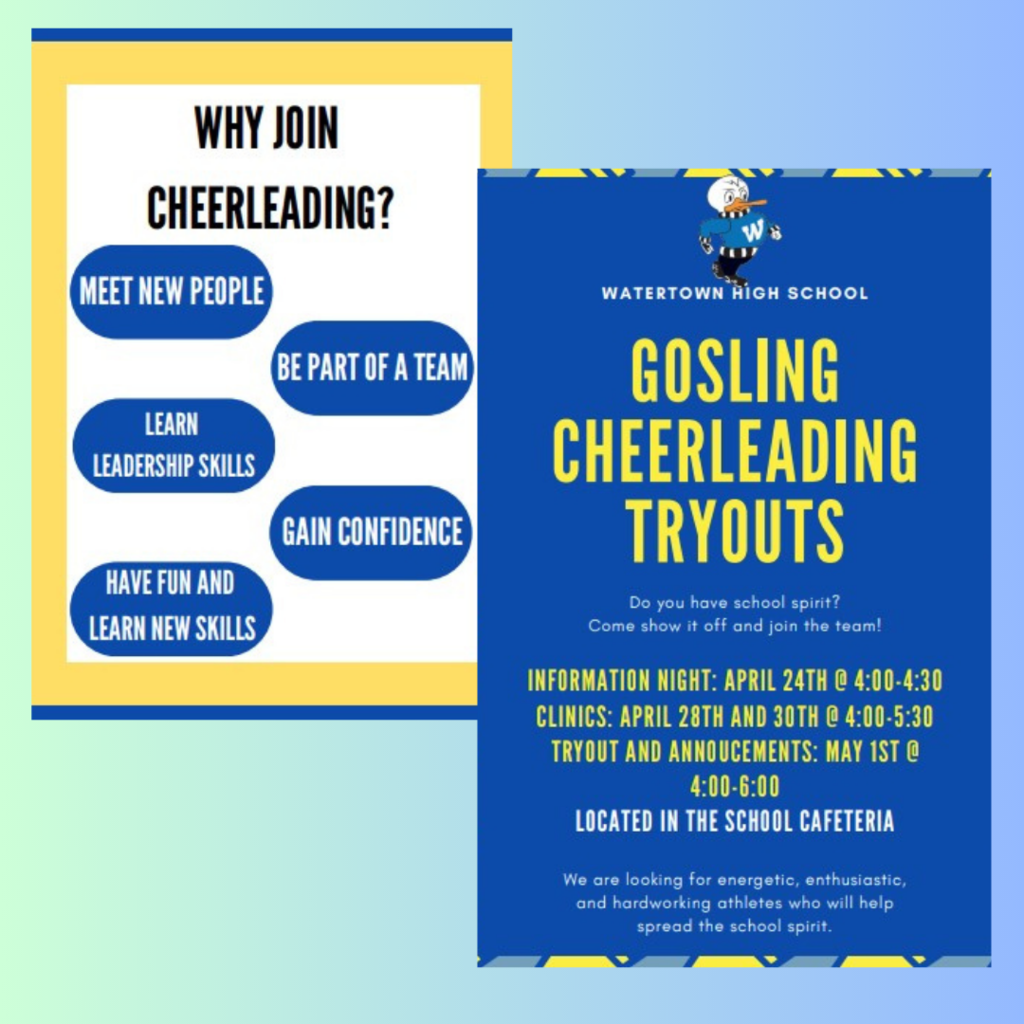 Feeding America Eastern Wisconsin is coming to Watertown High School at 825 Endeavour Drive in Watertown on Thursday, March 16th starting at 2:45 pm and will be available until supplies last. All attendees should remain in their cars. Volunteers will place the items in their trunk. All WUSD families in need are invited to attend this event free of charge. This program provides healthy and nutritious foods, FREE OF CHARGE. Staple food items will be provided such as frozen meat, fresh produce, cereal, pasta, canned vegetables and more. Limit one distribution per household.

Are you the competitive type? Have we got an opportunity for you!!! We need 21 volunteers to assist with the Jig Jog this Saturday, March 18th and we want to fill those positions by MIDNIGHT TONIGHT ! If you have a small amount of time, like to have fun and support our community's schools, register today at
https://www.watertownjigjog.com/volunteer.html
to volunteer for the Jig Jog! BUT WAIT, THAT'S NOT ALL!!!!! If you register to volunteer TODAY, you will be entered in a drawing for a $25 Chamber of Commerce gift certificate. When all 21 spots are filled, we will announce the winner! Get in touch with your friends and family and give a little bit of your time for a big event! Who knows you might have a little LUCK and win a gift certificate too!!! We'll keep you posted throughout the day how many spots we've filled! What are you waiting for? Register NOW for all the fun!!!
https://www.watertownjigjog.com/volunteer.html