Recently one of our #WatertownWay families at Lincoln STEM Elementary generously donated three Aquaponics systems. The systems included the aquariums, seeds for planting and fish! Classrooms have enjoyed naming their fish and learning to care for them, exploring how to grow microgreens using aquaponics and a 2/3 class at Lincoln STEM harvested and made three different recipes using the microgreens this week! They enjoyed a radish microgreen salad, pineapple and wheatgrass smoothies and an avocado and pea shoot bagel sandwich. A BIG thank you for the gracious donation of these systems that are bringing real-life learning into our classrooms!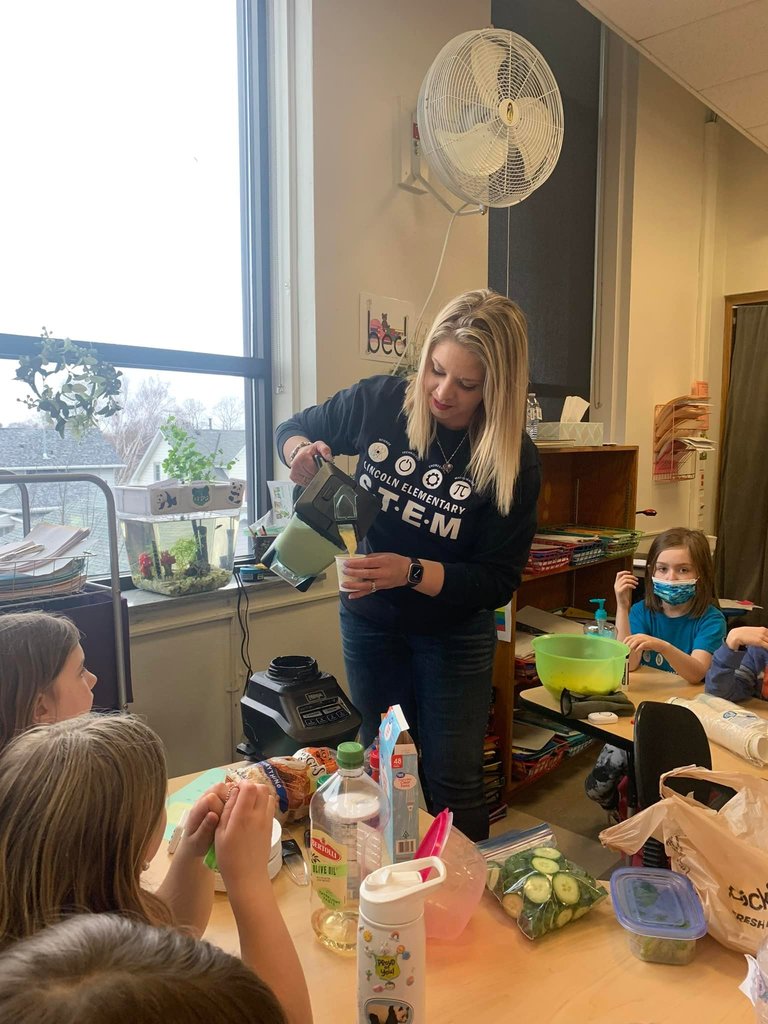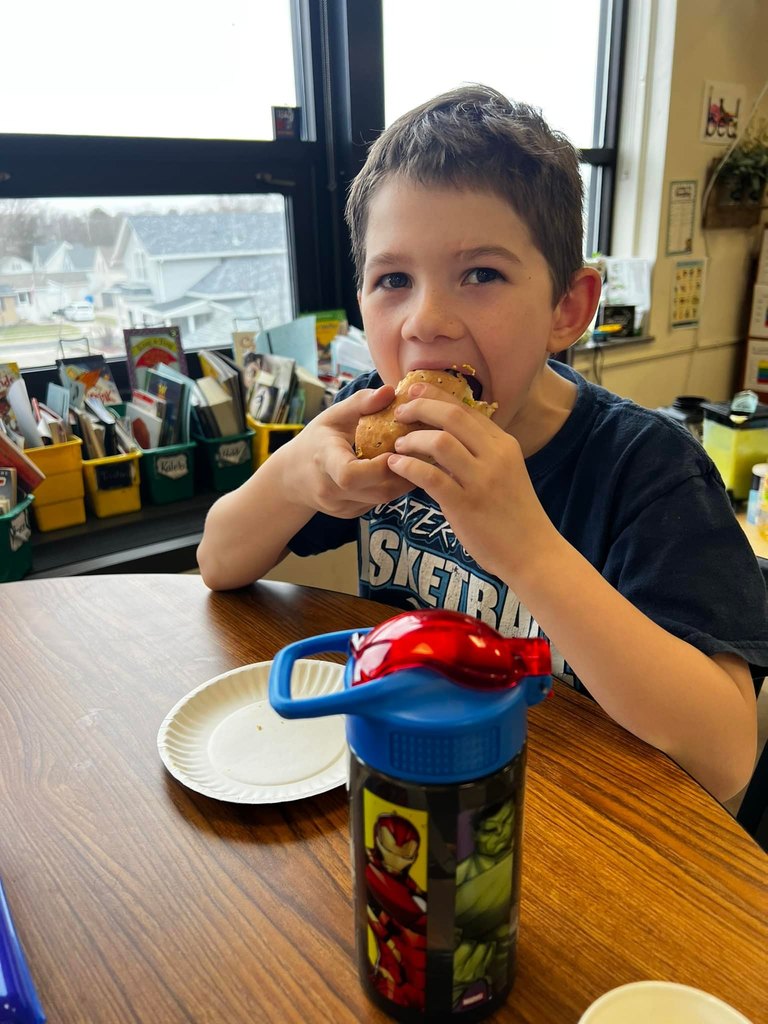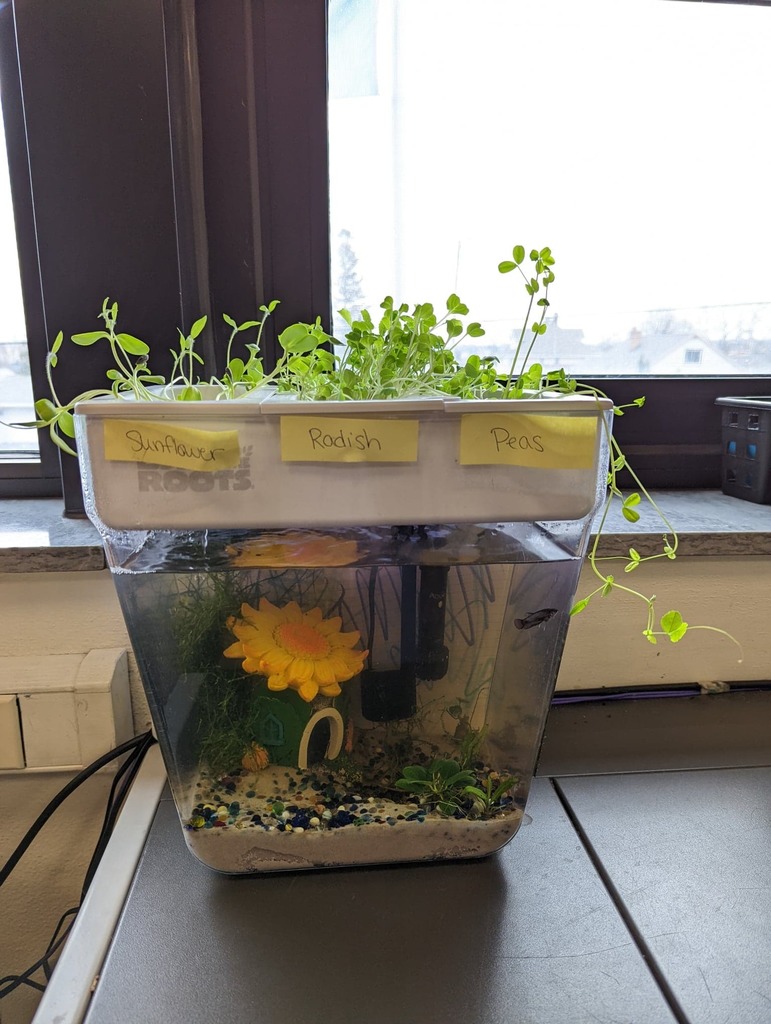 Mrs. Peters' #WatertownWay 4K class at Webster Elementary had a special tailgate snack last week as they celebrated the opening of Major League Baseball for the season! They have been reading the book Goodnight Baseball by Michael Dahl. Students were handed tickets to match an uppercase letter to a lowercase letter to find their seat - just like they would at a baseball game! They sampled hotdogs, ketchup, mustard, relish, cracker jacks, root beer, and ice cream from Mullen's! While sampling, the children reported on a sheet whether they thought the food was 'yummy' or 'yucky.' They completed their tailgate by watching a sausage race and singing "Take Me Out to the Ballgame."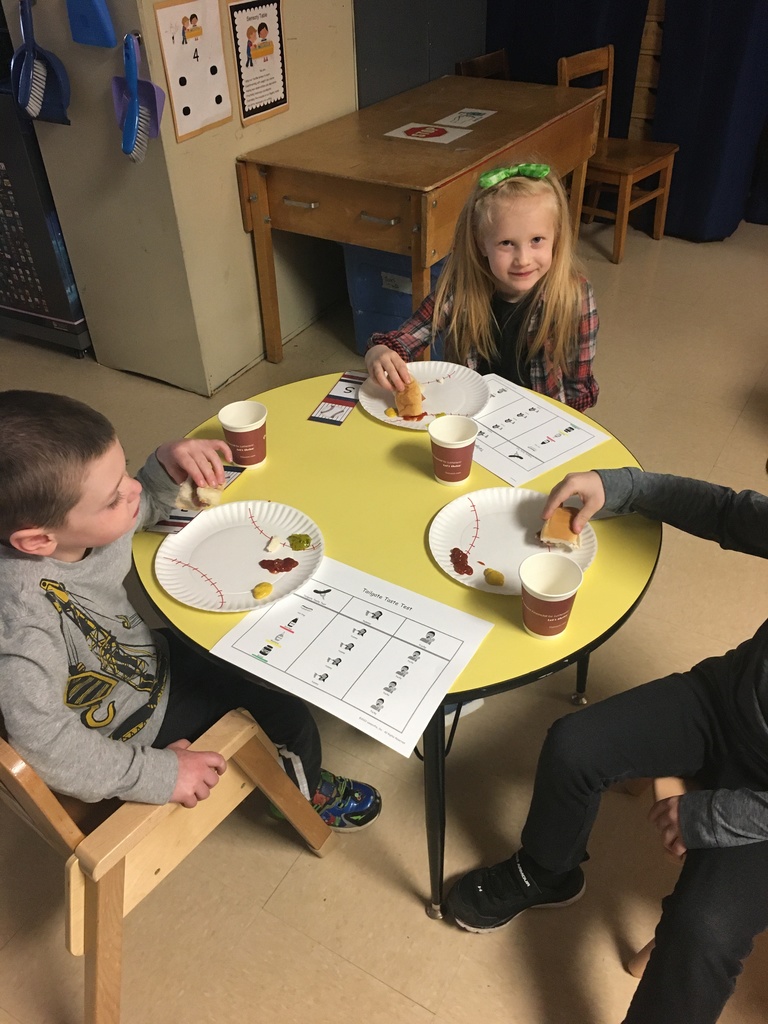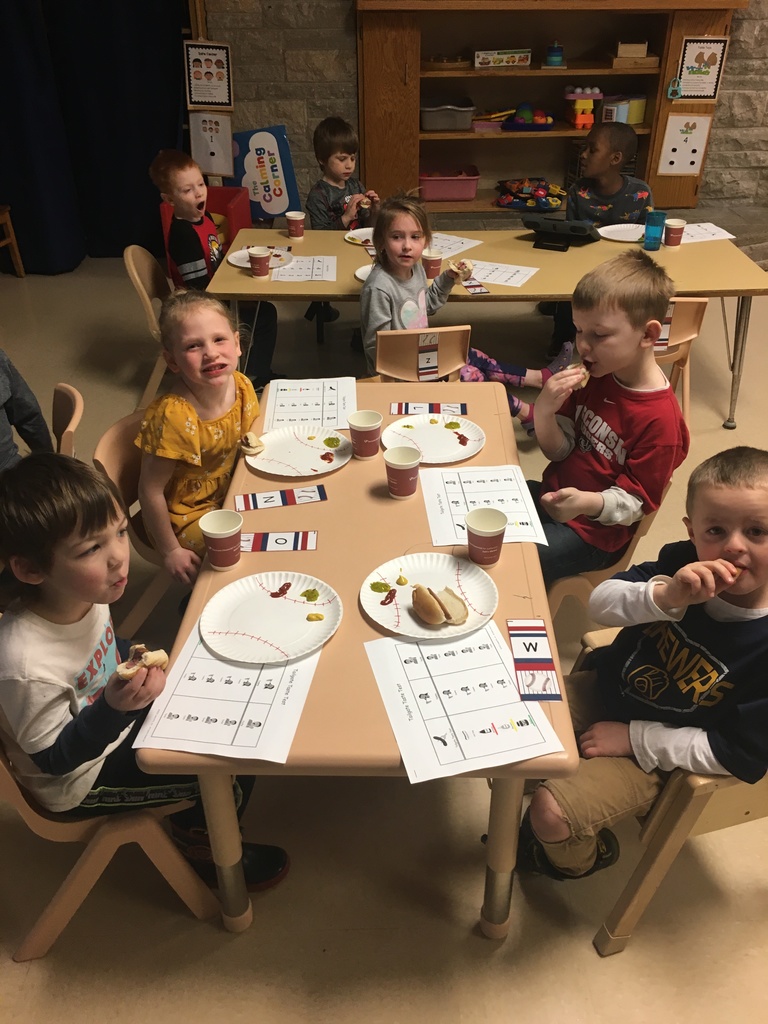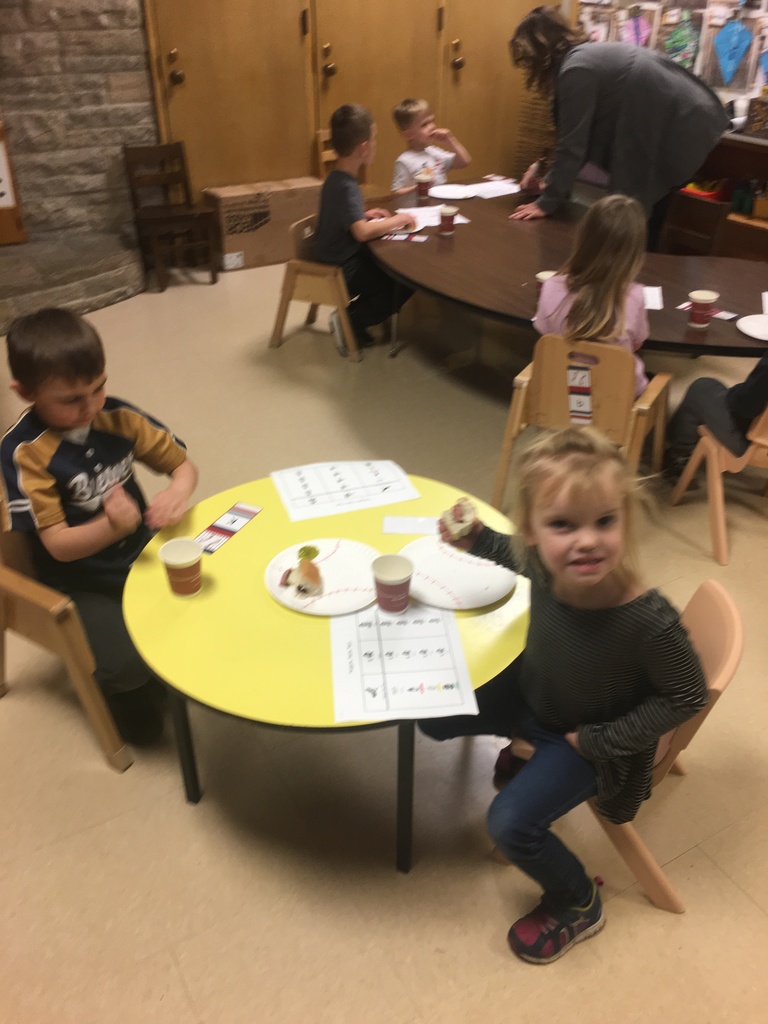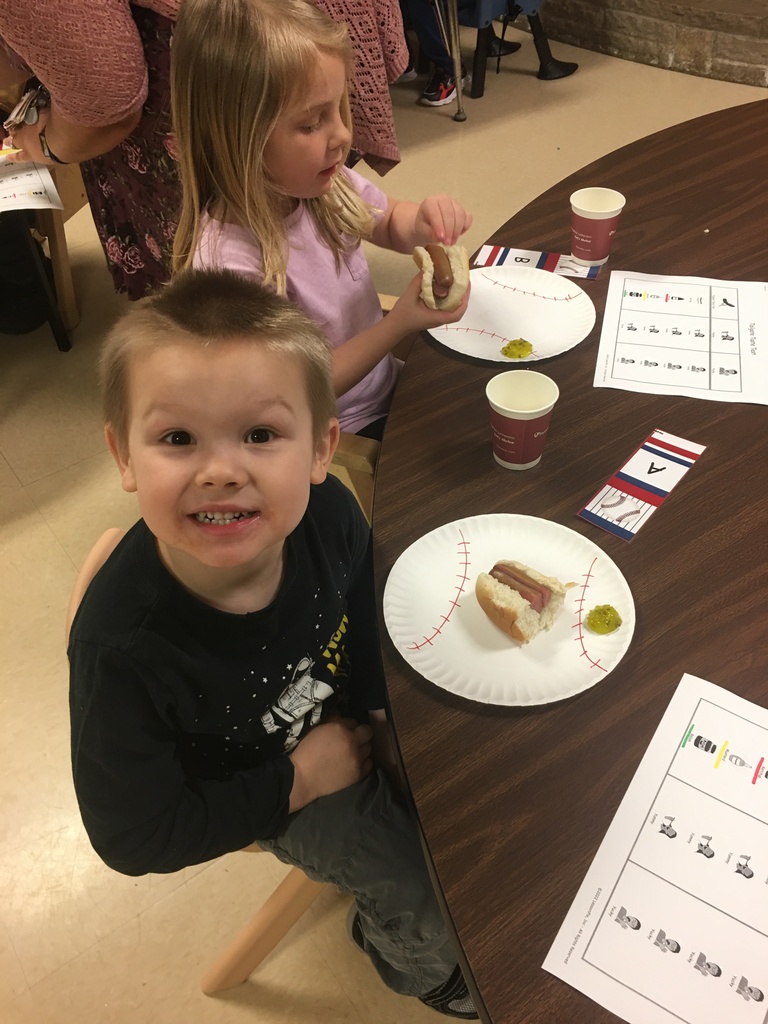 Congratulations to these #WatertownWay Schurz Elementary teammates for being recognized by colleagues for a job well done! 🙌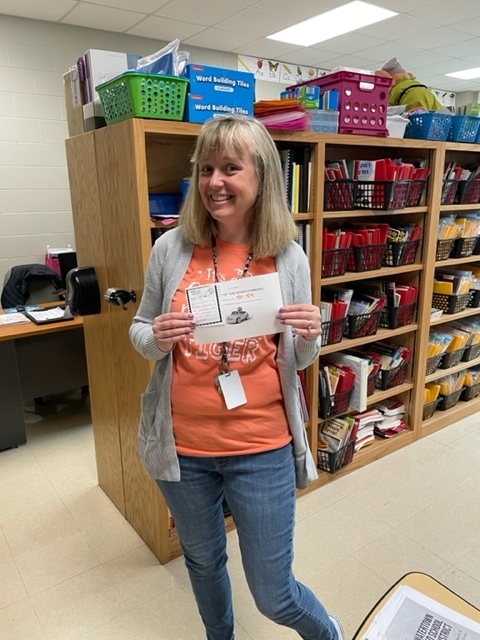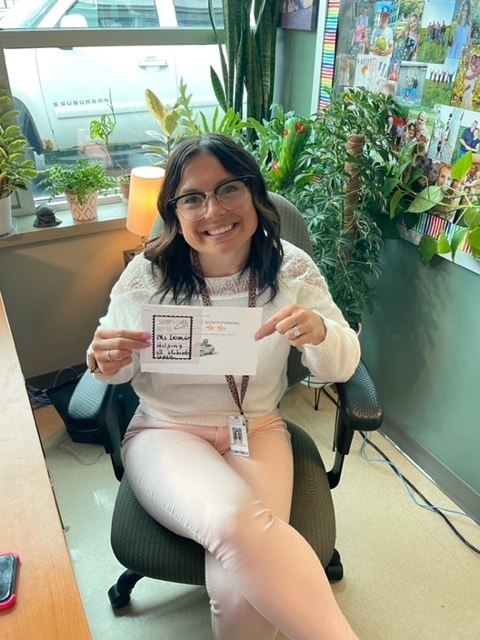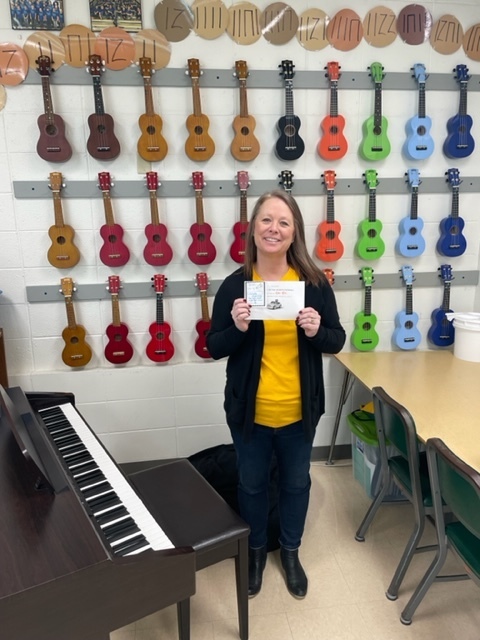 Miss Leahy's #WatertownWay Fiber, Fabric, and Foods class just finished up their hand sewing unit by making felt buddies. The students had to hand draw them on paper, cut out their pieces and hand sew everything together! They all did amazing!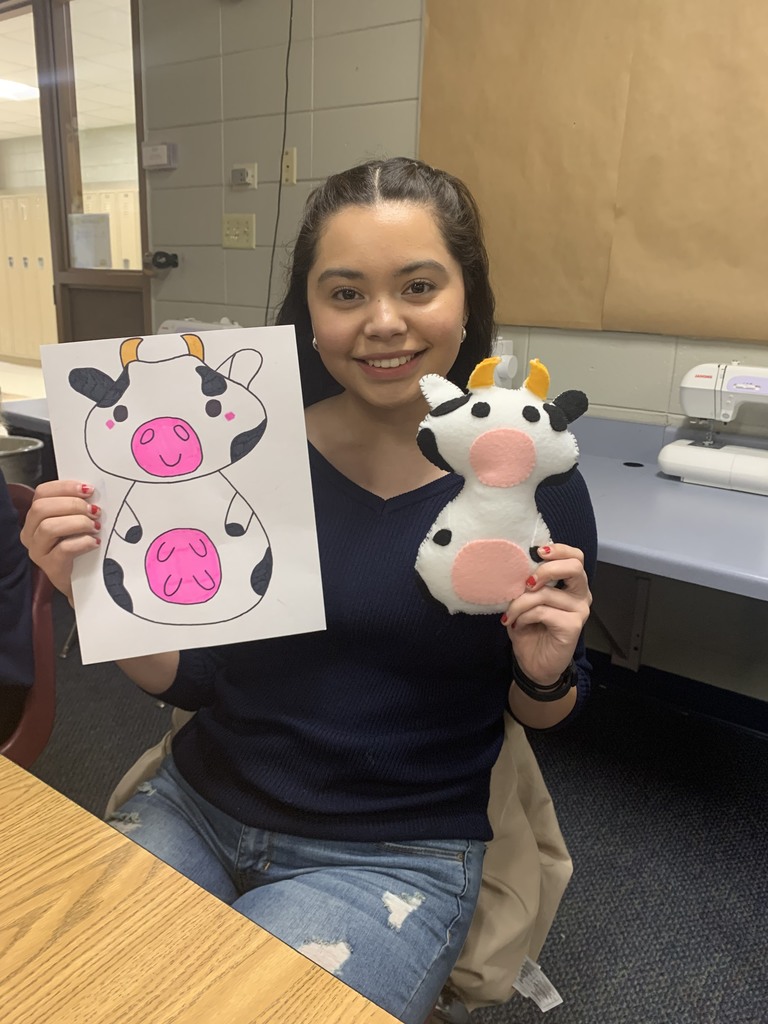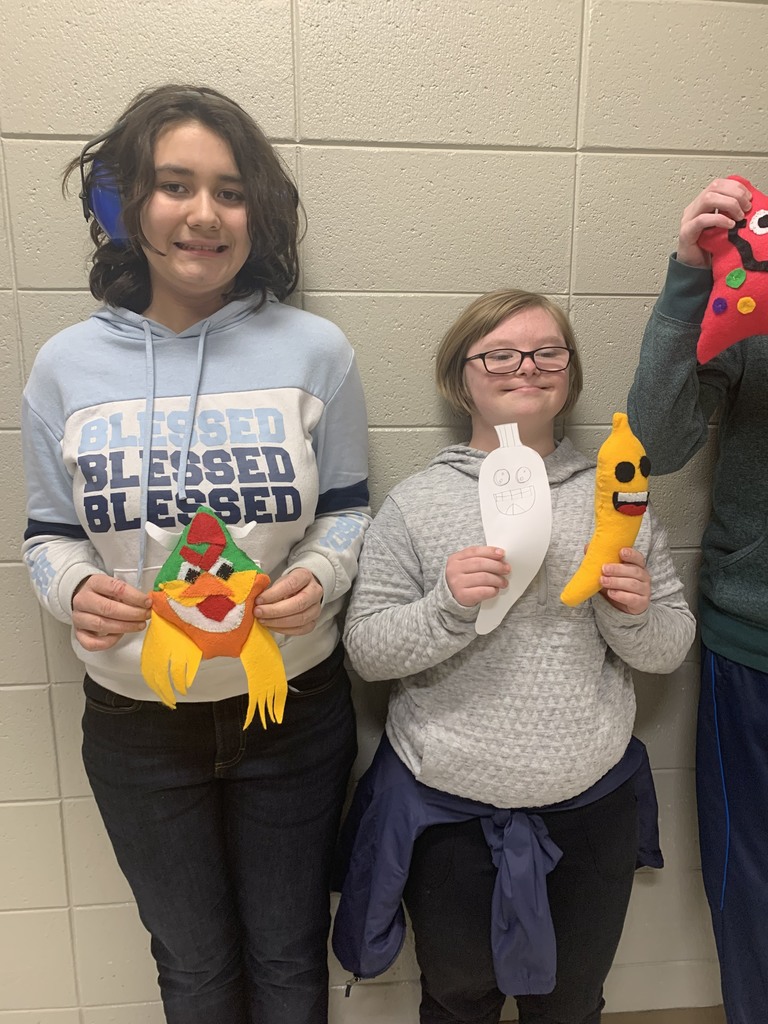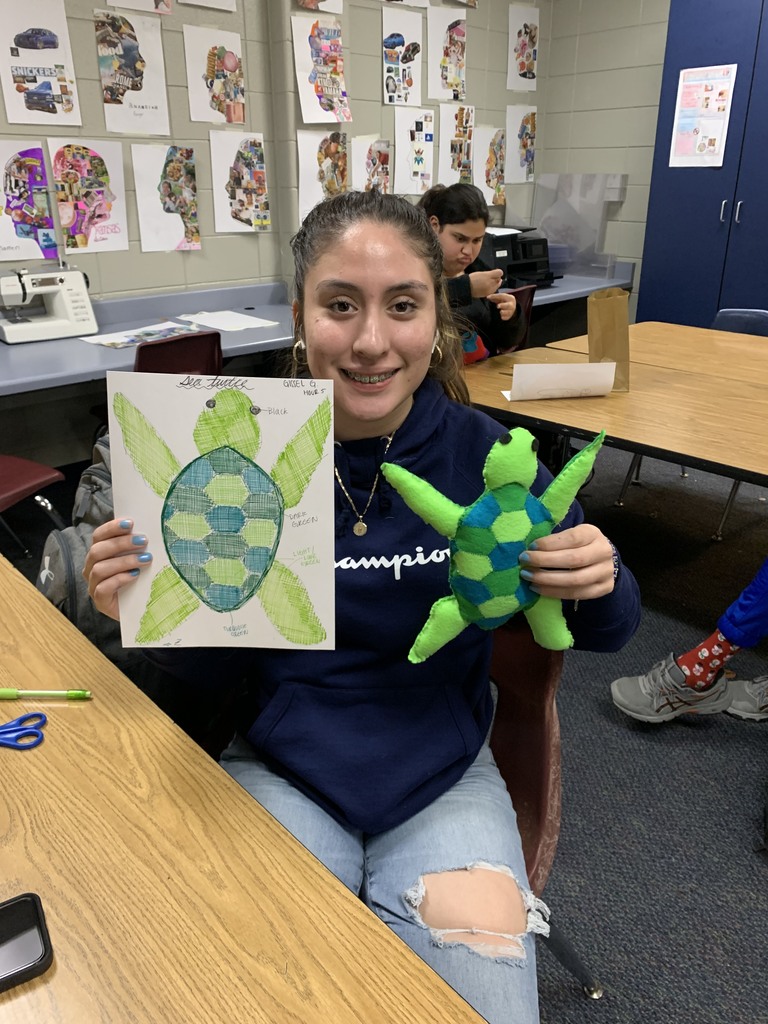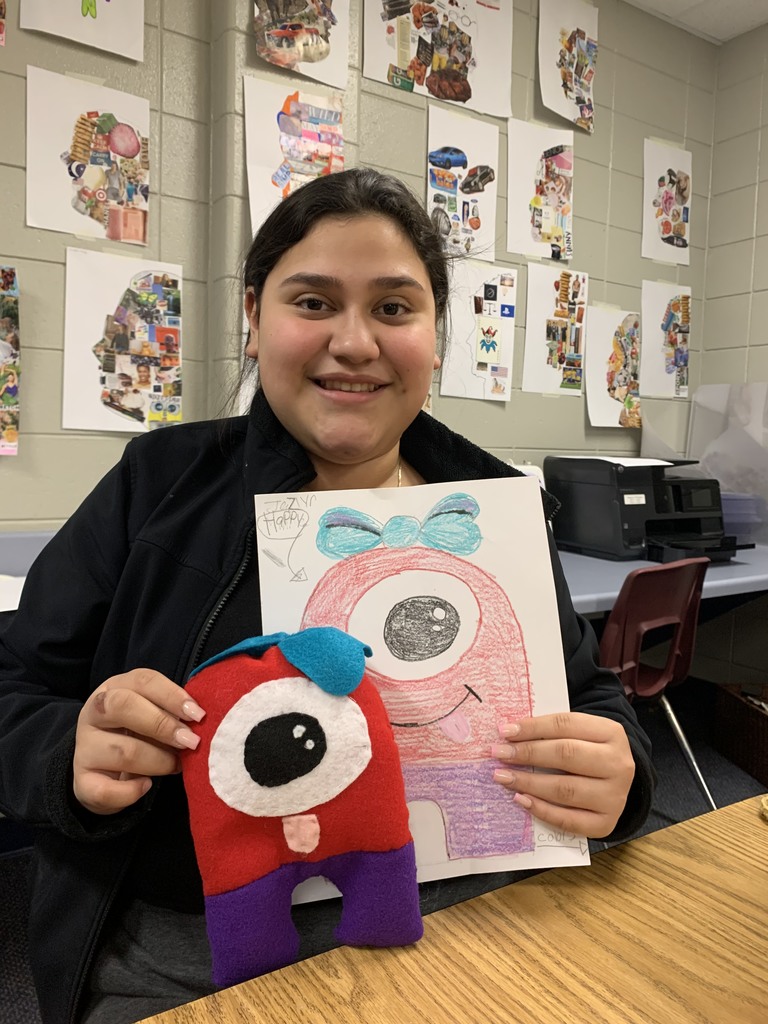 Last week, Mrs. Kowalski's kindergarten class showed support of their 3rd, 4th and 5th grade friends as they began Forward testing by wearing their "Learn and Play the Wildcat Way - 💯% Everyday" t-shirts! It's the #WatertownWay!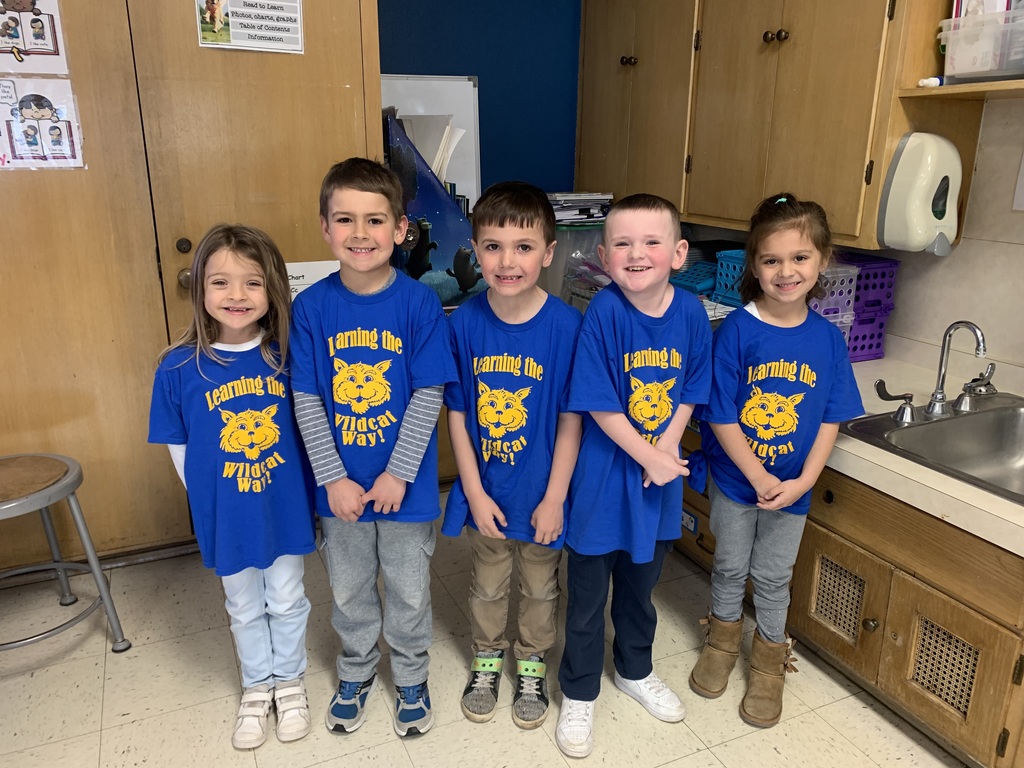 These Douglas Elementary first graders were busy designing, producing and advertising their "goods" for their classroom community during Social Studies. Actively learning 📖 together is the #WatertownWay!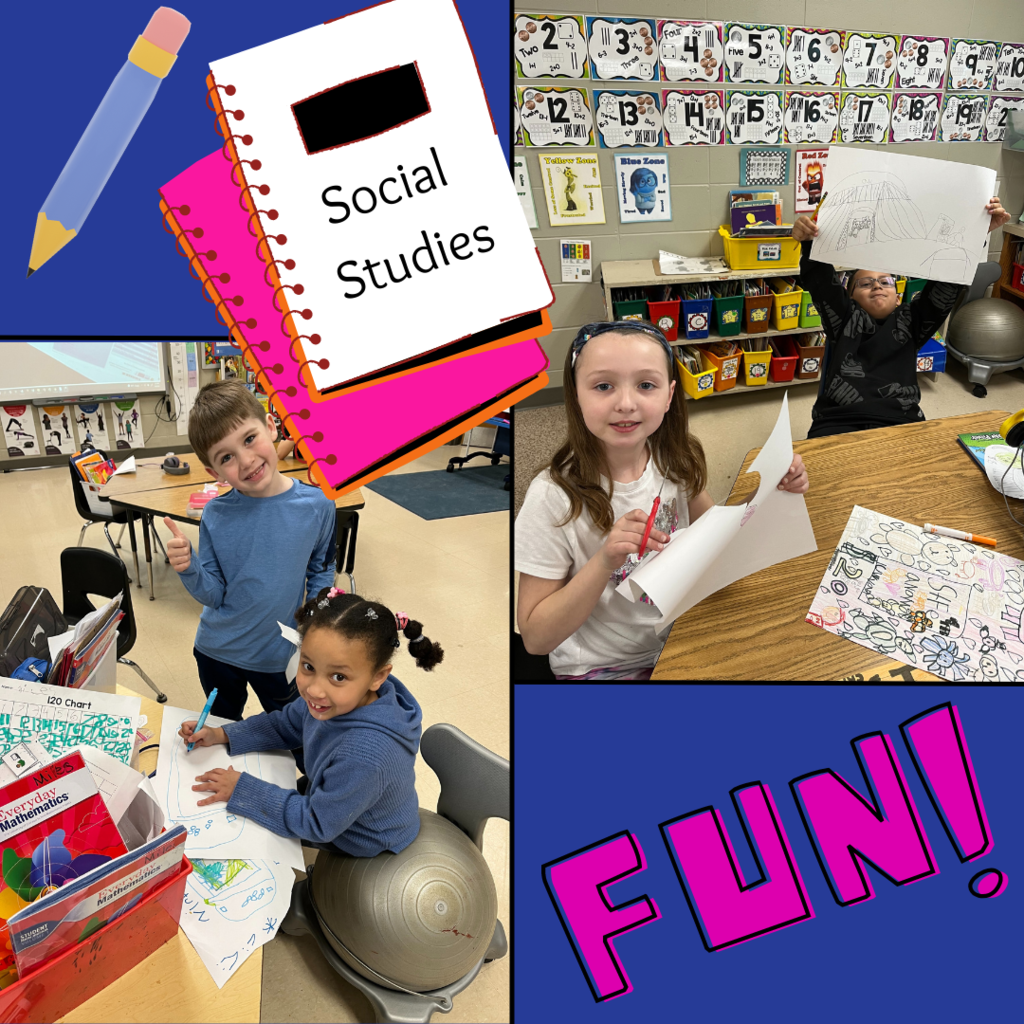 These incredible #WatertownWay teammates are wondering where the weekend went! Oh well, their smiles say it all - let's get those Monday minds in motion!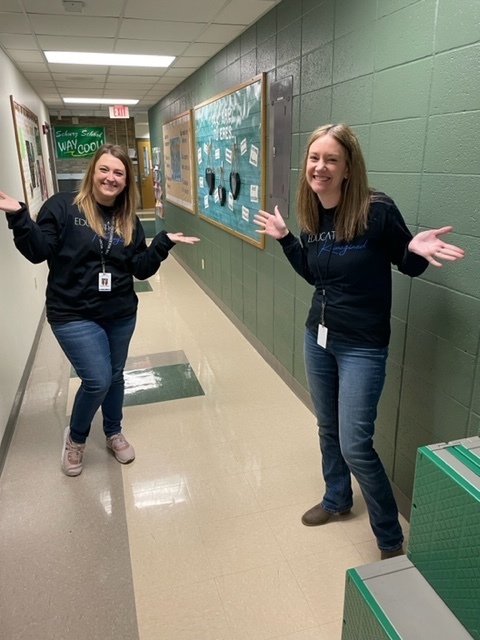 These #WatertownWay kindergarteners at Douglas Elementary were lucky ducks this past week getting to make their April calendars. What a fun, spring activity to practice writing their numbers and building fine motor skills!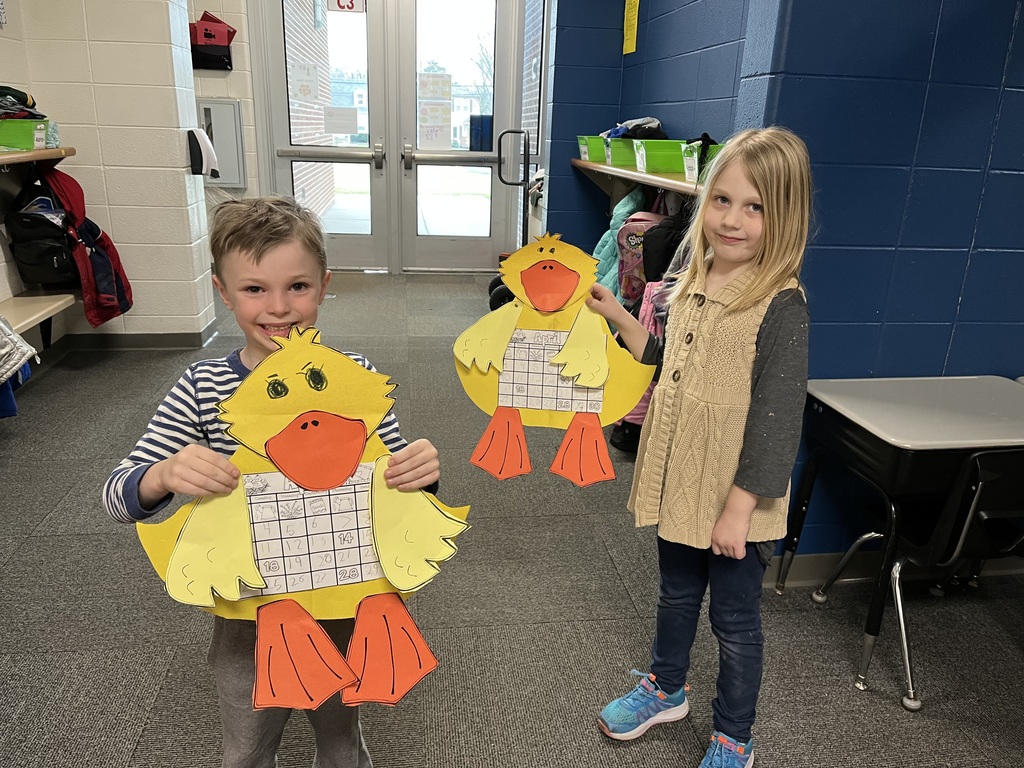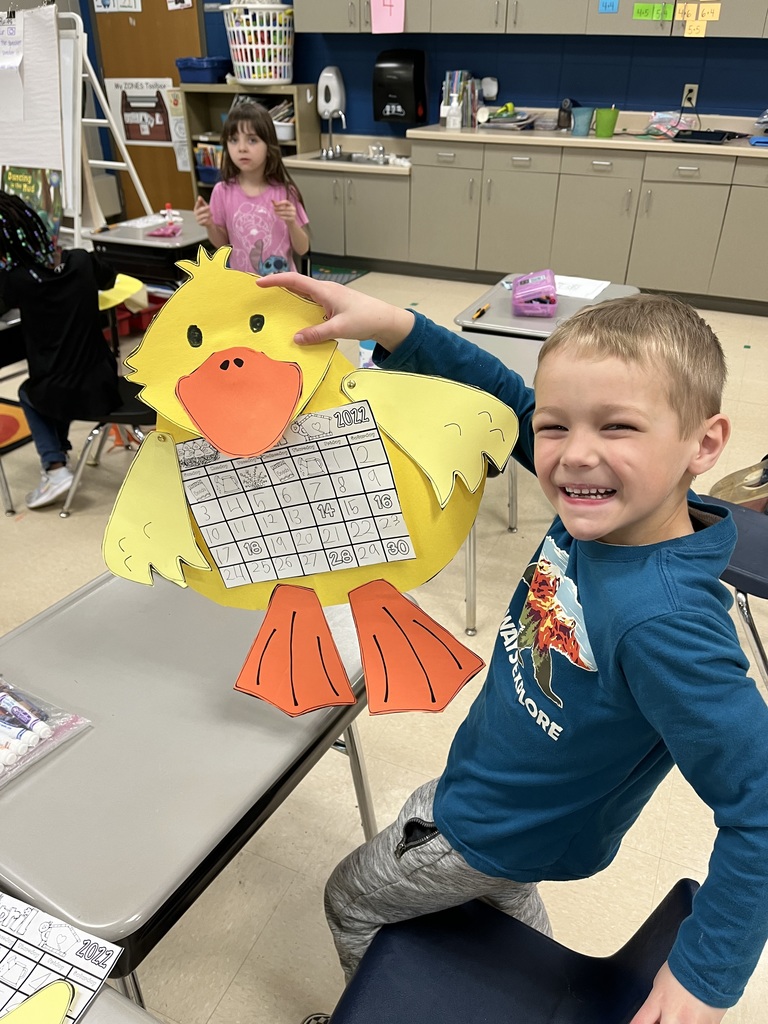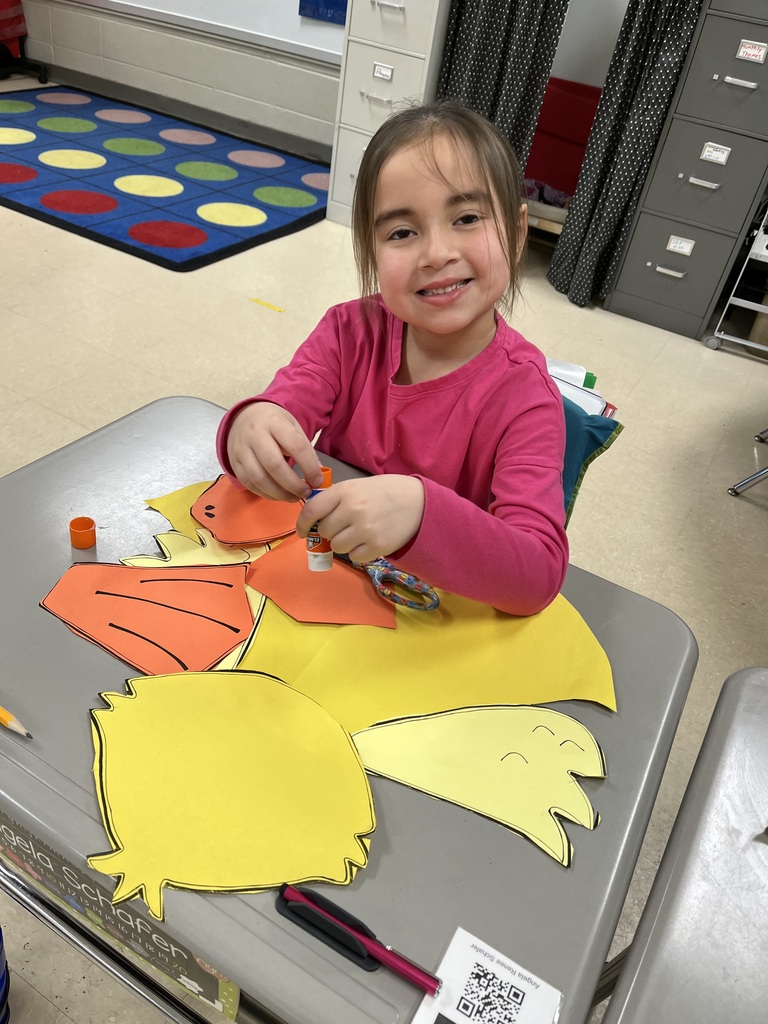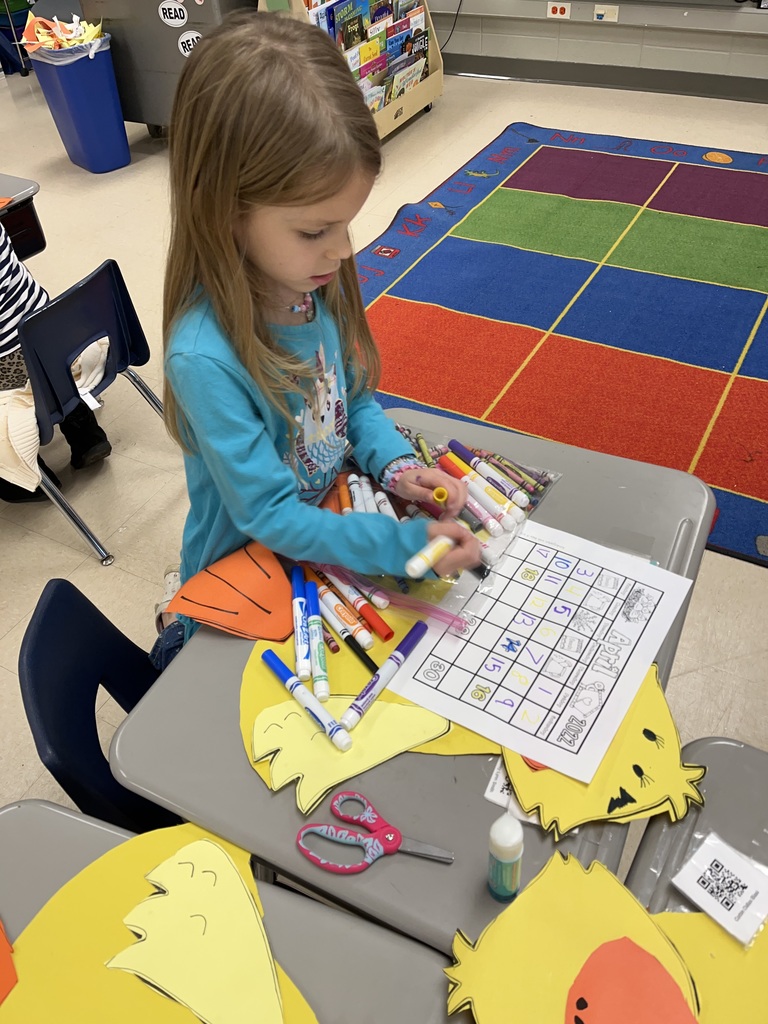 Well when it rains and you can't go outside to play, you get creative like these #WatertownWay 4K friends and make the most of indoor recess time!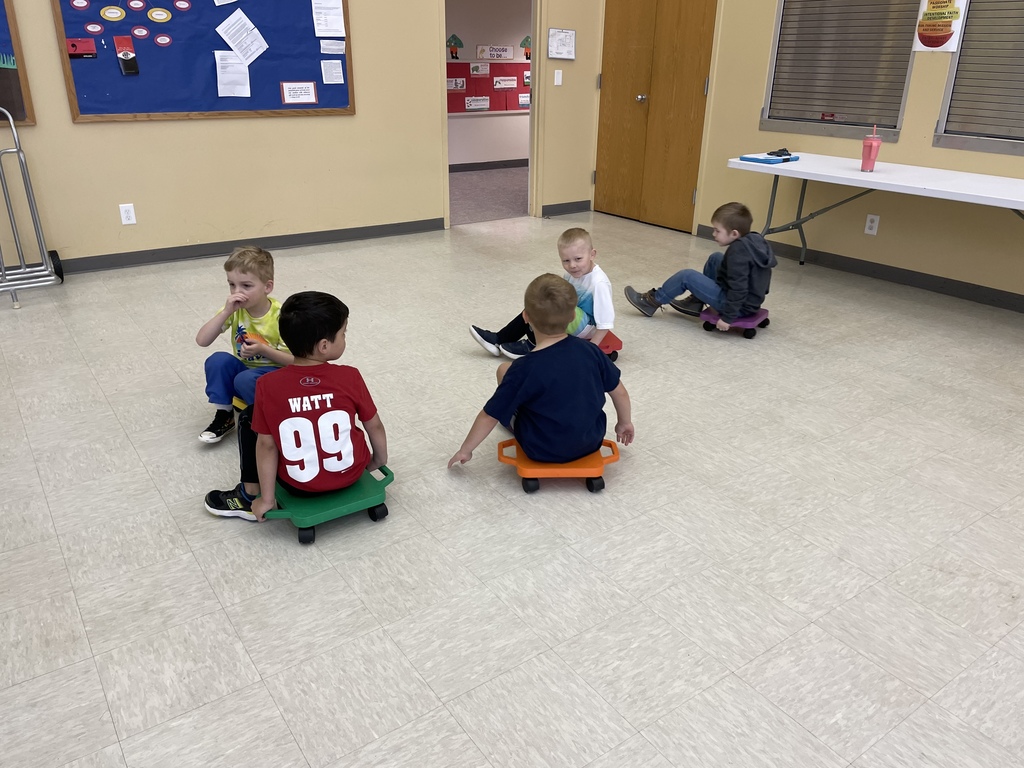 Mrs. Diderrich's #WatertownWay class at Douglas Elementary is learning about "pushes" and "pulls" in science. They took what they know about "push" and played a game of bowling.

Do you know a graduate of Watertown High School who has gone on to serve their communities and world through their careers, vocations or service dedication through a variety of endeavors? Someone who has made an outstanding contribution, displayed leadership, is a person of historical significance or prominent figure? If so, please consider nominating them for the Watertown Unified School District 2022 Distinguished Alumni Award! Nomination forms may be found at
https://www.watertown.k12.wi.us/page/distinguished-alumni-award
or may be picked up at the Educational Service Center - 111 Dodge Street. Nomination forms must be received by May 1st. #WatertownWay

Distinguished and dedicated WUSD School Board Member Jennifer Bakke submitted her resignation from the Board of Education, effective April 15, 2022. Please help us all thank Jennifer for her 8 years of loyal service to the students, staff, families and WUSD community! This vacancy will be filled in accordance with Board Policy #8132. The term for this seat will expire in April of 2023. Any qualified elector of the District who is interested in filling this limited-term vacancy may submit a letter of application and a short resume to Deputy Clerk Jaime Rosenow by email to
rosenowj@mywusd.org
or to the Educational Service Center - 111 Dodge Street, no later than Monday, April 18, 2022. Interested persons will be invited to address the Board at the April 25, 2022 regular monthly meeting. Questions may be directed to Board President Tony Arnett at (920) 261-5789 or
arnettt@watertown.k12.wi.us
.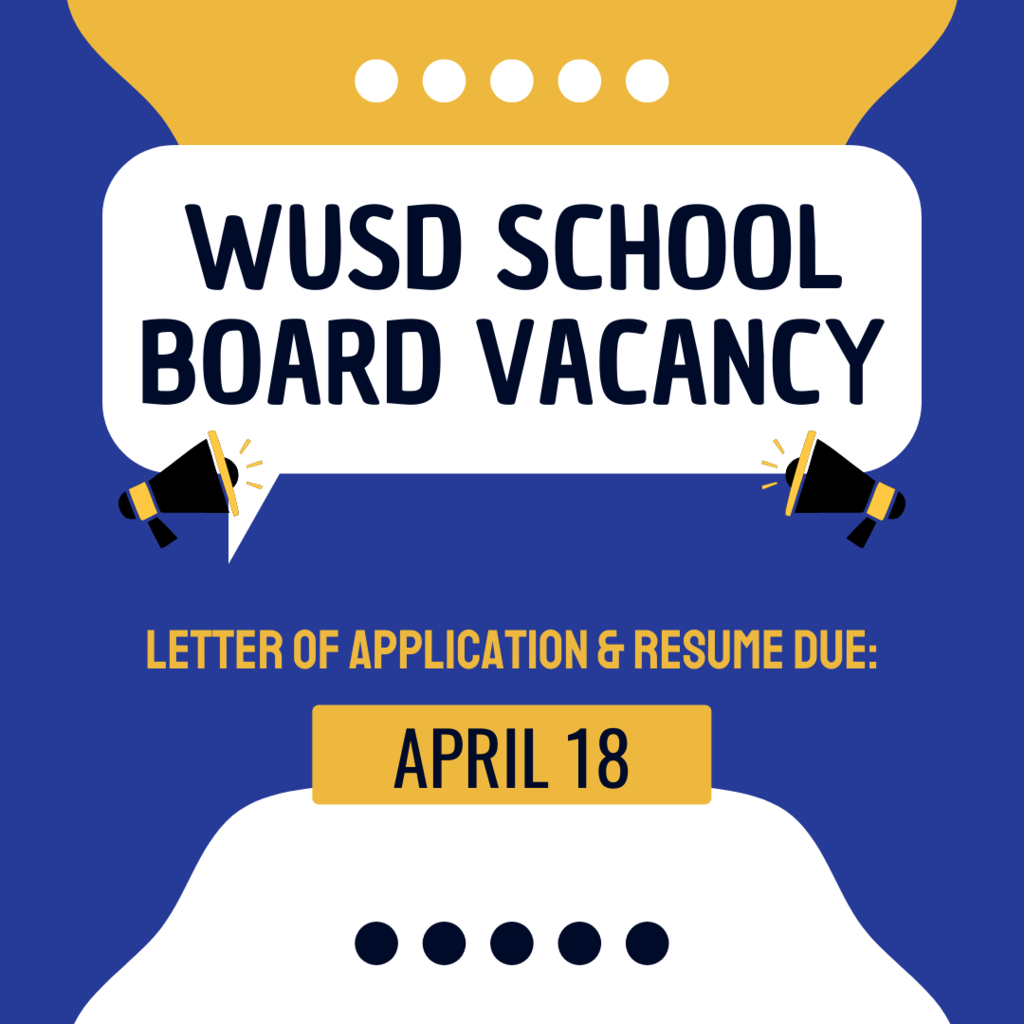 Lincoln STEM wants to show their true appreciation to educator and author Mary Tellefson and their amazing PTO by giving them another shout out! Lincoln STEM 4/5 students participated in a variety of simulations using technology to learn and build empathy for people with blindness. They learned how to properly guide a blind person, use a braille machine, decode the braille alphabet, and how to use their other four senses to learn about the world. A huge thank you to the Lincoln STEM PTO for funding a big autographed book give away! 📖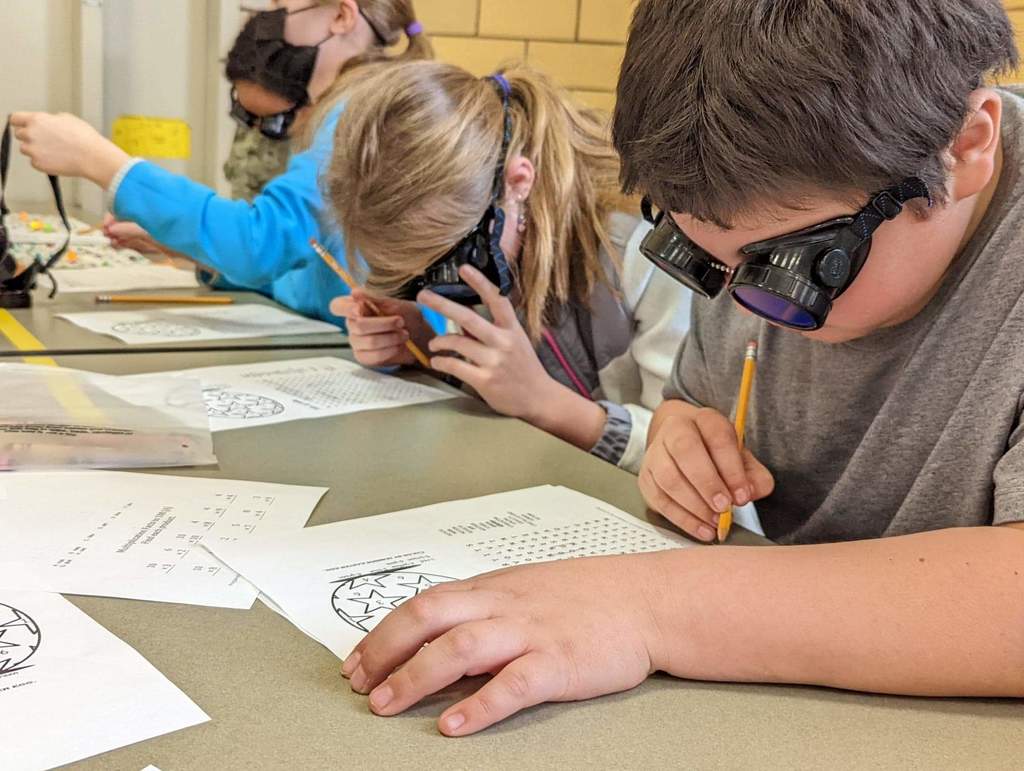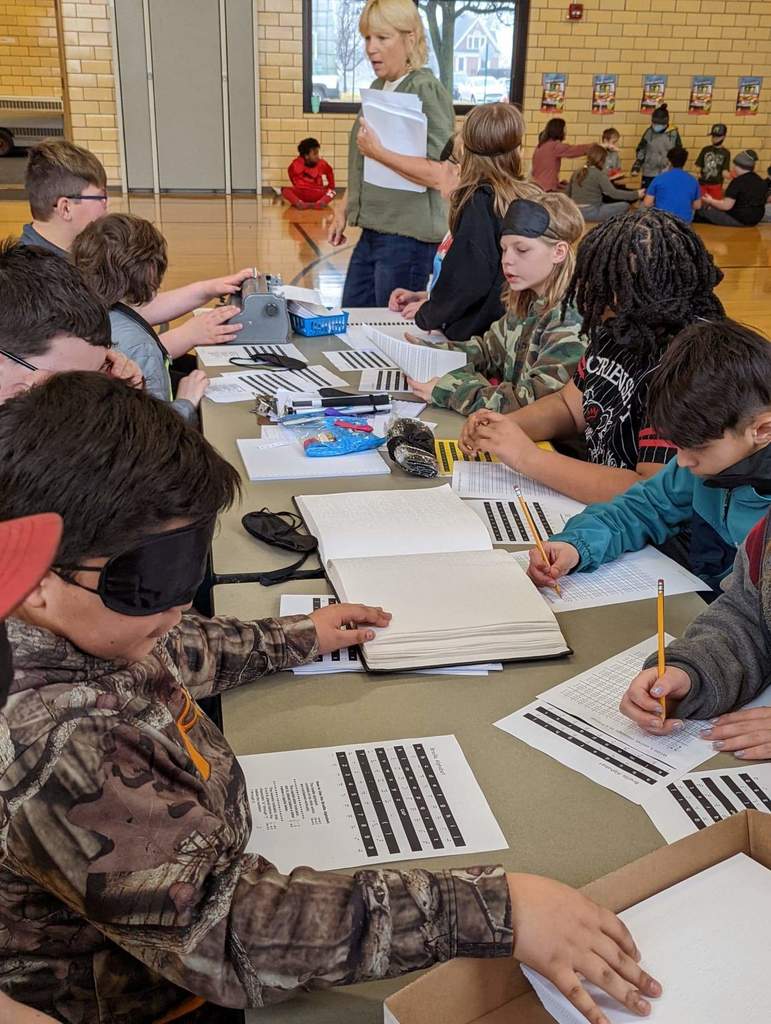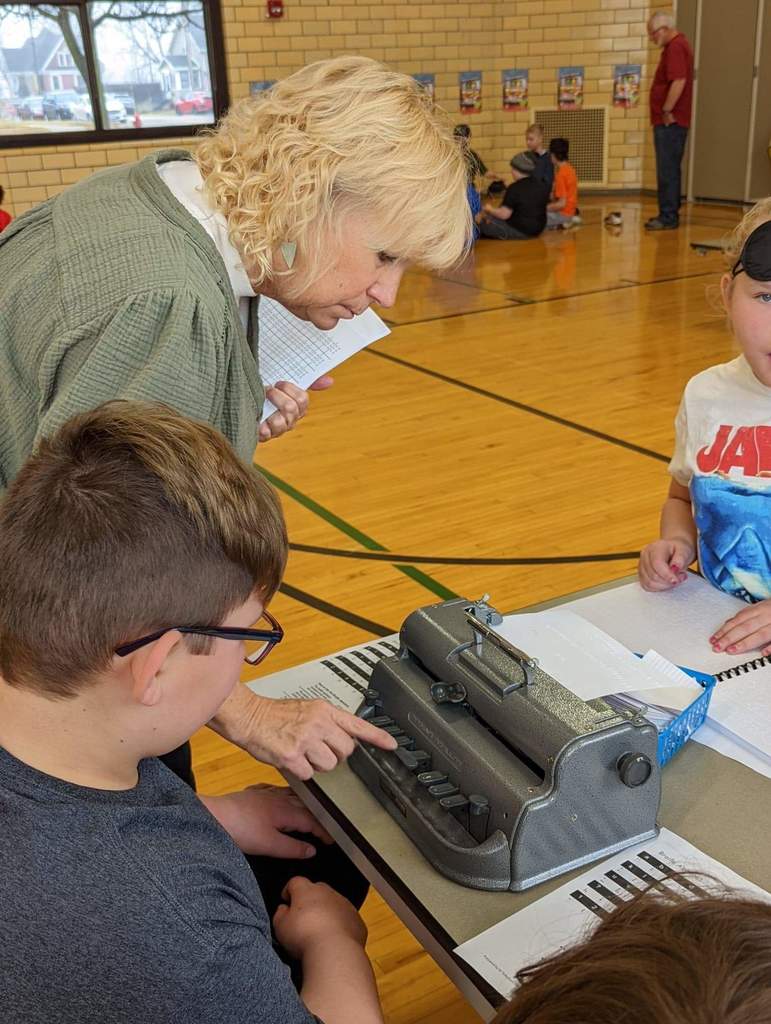 Congratulations to all of our incredible #WatertownWay RMS Panthers who achieved High Honor and Honor Roll for Quarter 3! We are so proud of you! 🙌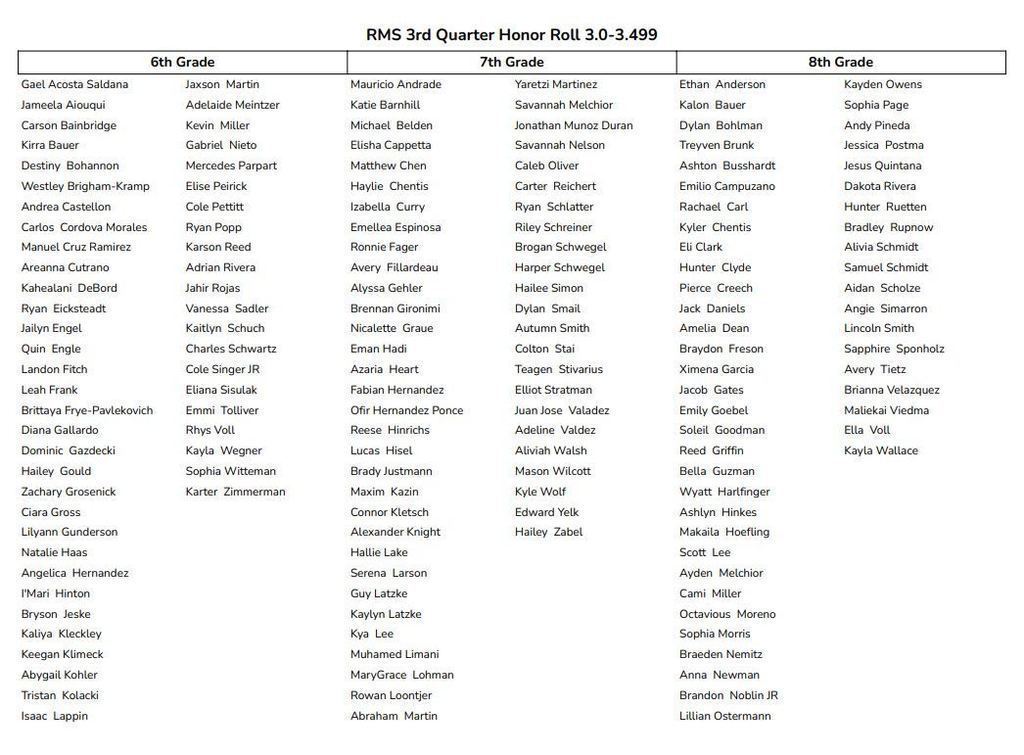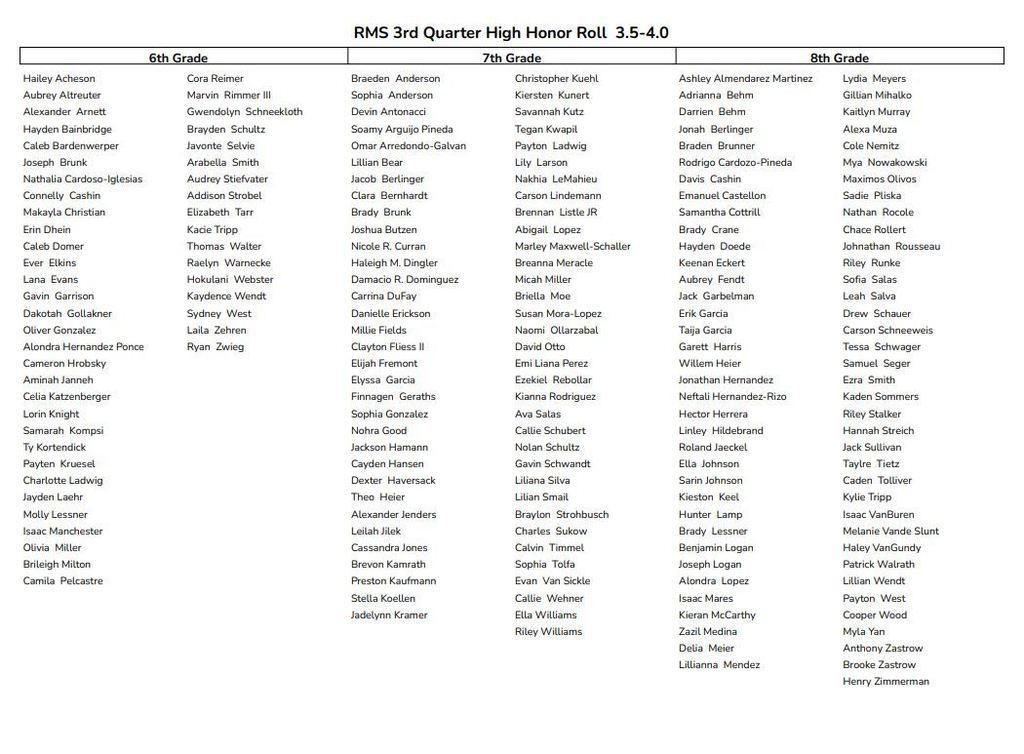 These amazing #WatertownWay teammates have a special message to share ~ "BEE" the change you want to see in this world! 🐝 🌎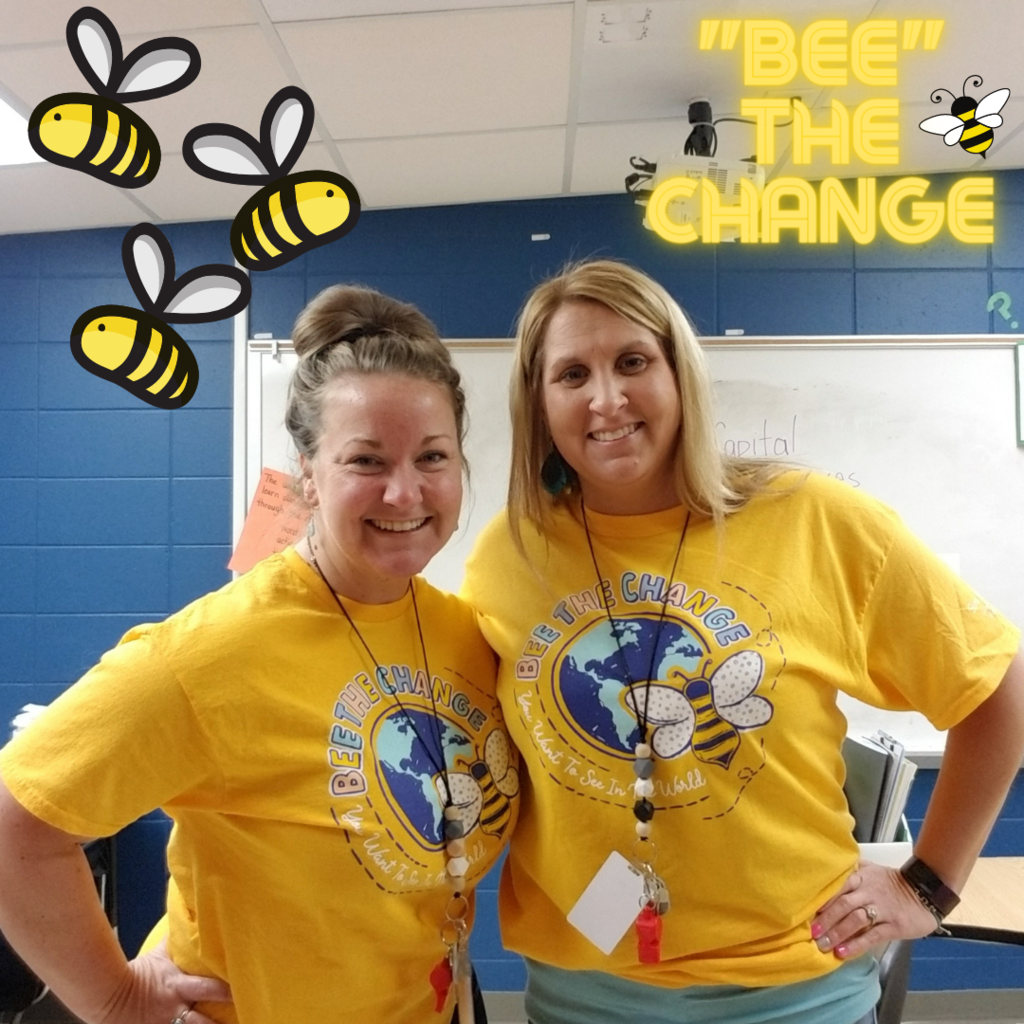 Yesterday Mrs. Ebert's Dual Language Kindergarten classmates had fun making 3D shapes out of marshmallows! Learning through creative fun is the #WatertownWay!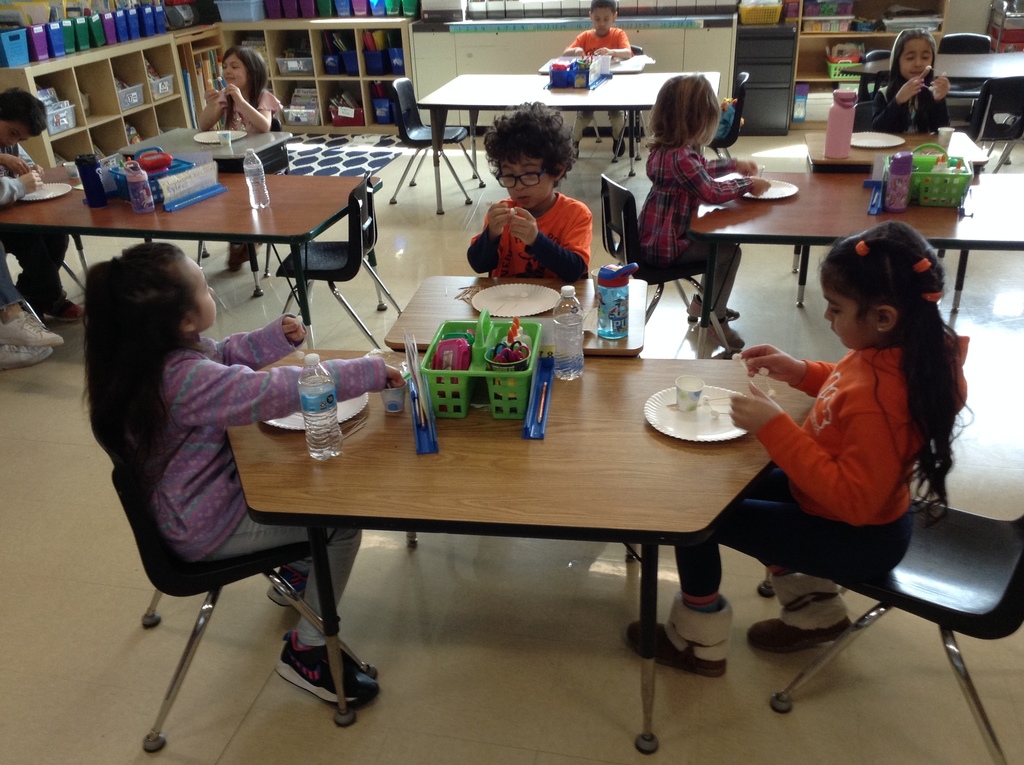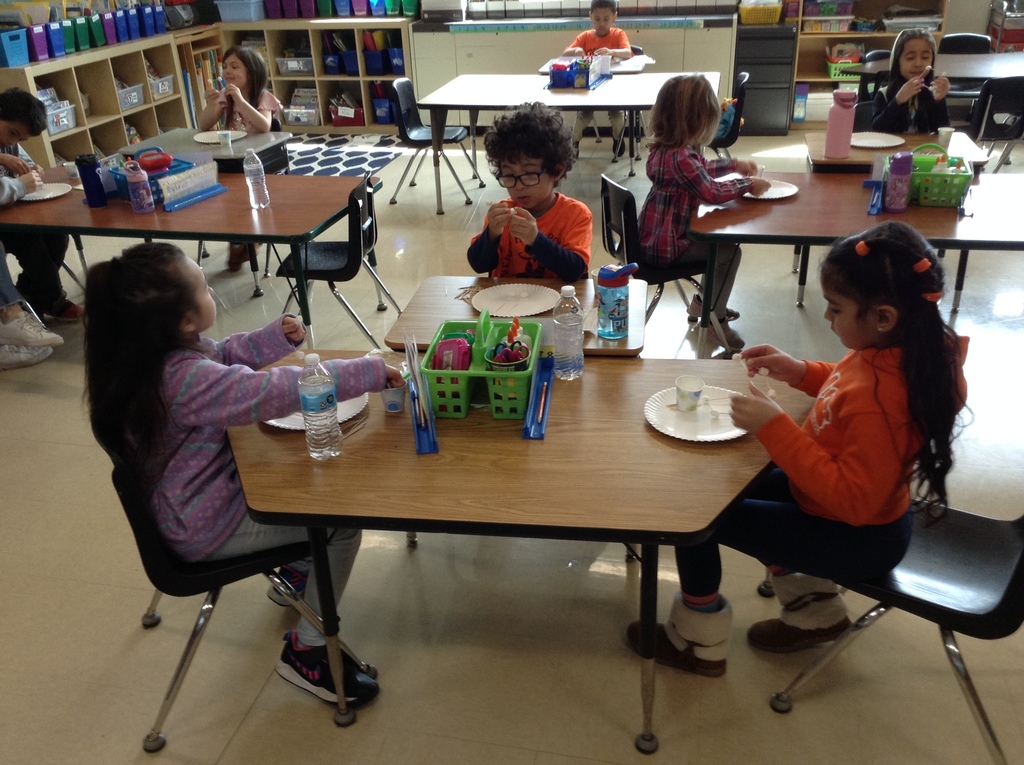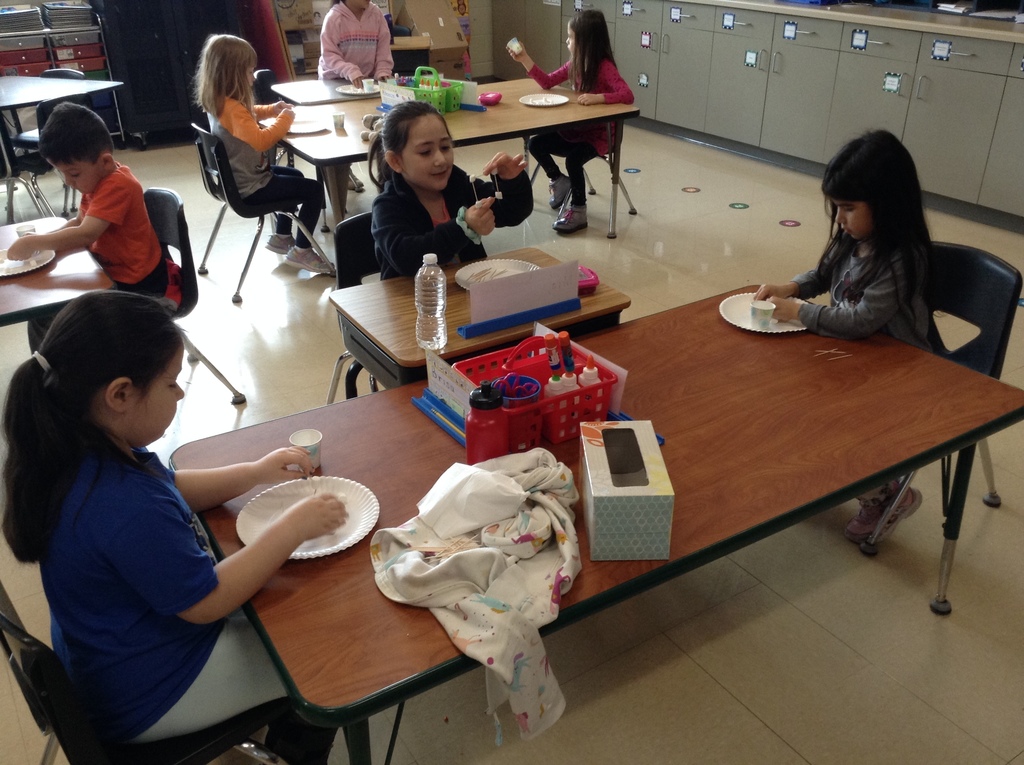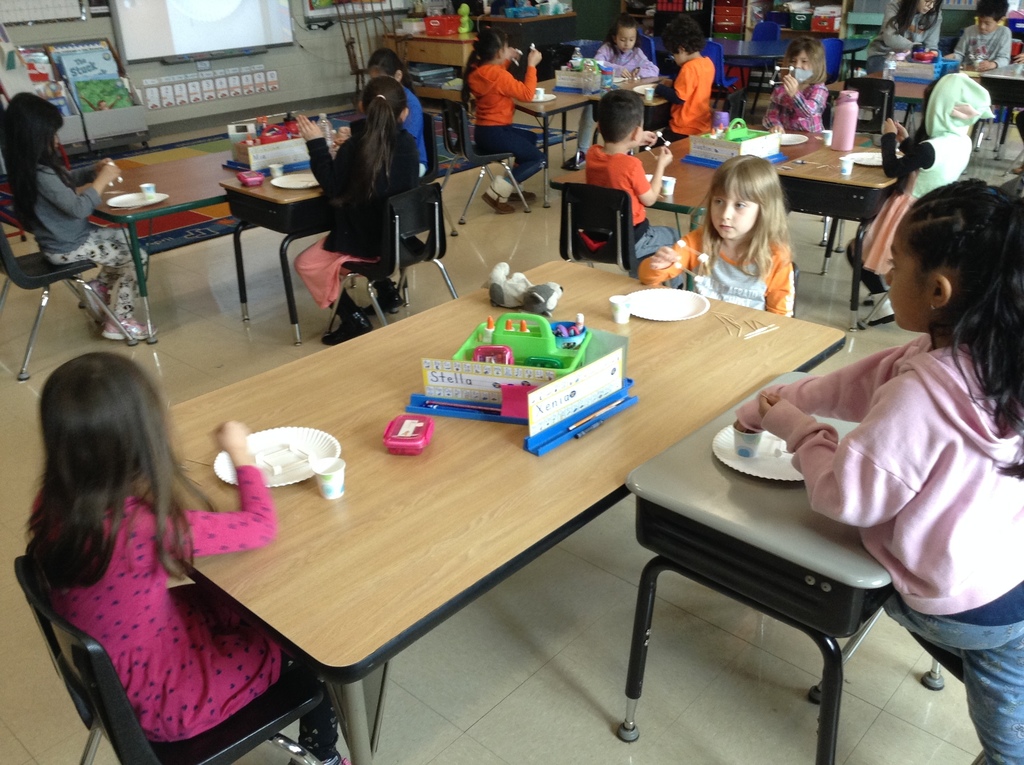 Congratulations to Watertown High School FCCLA students Carson Foltz, Macie Purtell, Jesenya Cruz, Claire Jaeckel, and Cheyenne Groll who recently competed and placed at State at the Kalahari in Wisconsin Dells. They all did a fantastic job and represented the WUSD with pride!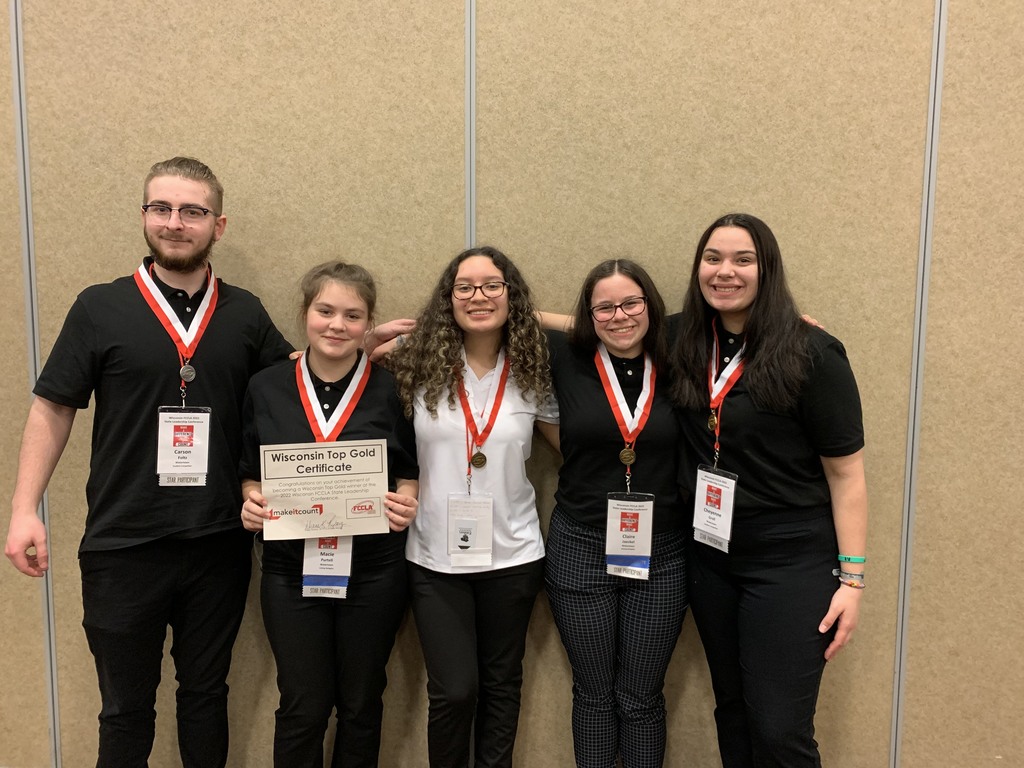 These #WatertownWay Webster Wildcats were working hard to get lots of learning in before the break! 💪🧠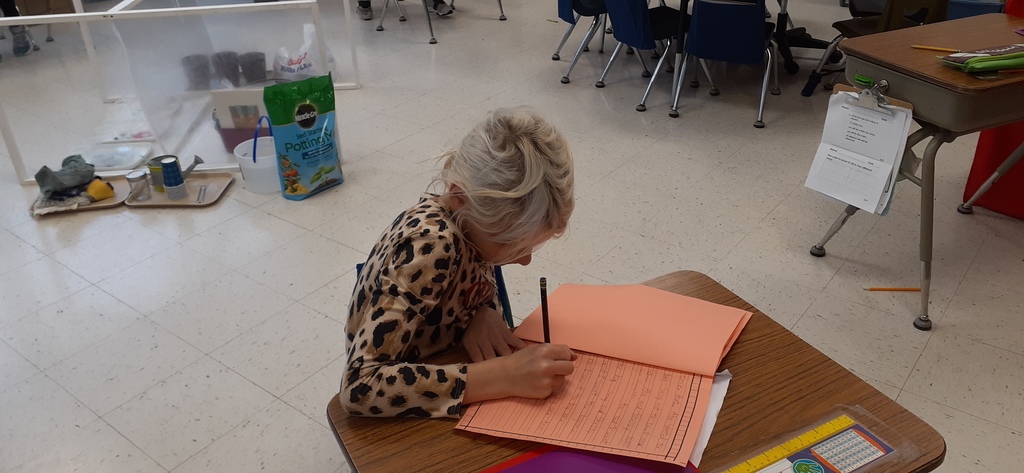 Our #WatertownWay paraprofessionals are simply the best! Help us celebrate them today - it's Paraprofessional Appreciation Day!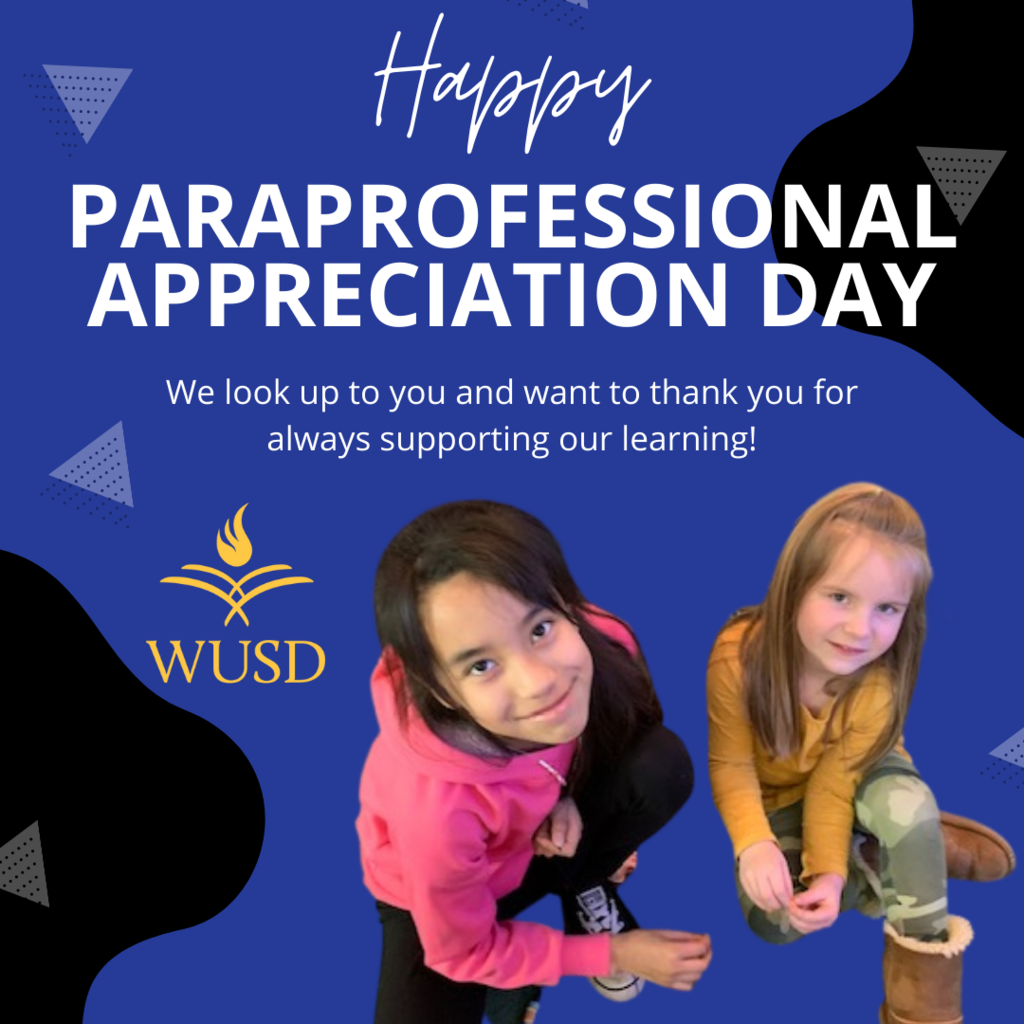 April's Feeding America event will be held this Friday, April 8 beginning at 3:30 p.m. at Watertown High School. All WUSD families in need are invited to attend this event free of charge.