Tomorrow, Tuesday, February 22nd, we are anticipating freezing rain, ice, sleet and snow throughout the early morning hours and throughout the day. During the times of expected travel for our students, staff, families, and our WUSD bus transportation, the National Weather Service is predicting unsafe driving conditions. As a result, we will be closing school on Tuesday, February 22nd. All evening activities for Tuesday, February 22nd will also be canceled. Please stay safe and stay warm out there.

Introducing Miss Getlin's Best Book Award Winners! These #WatertownWay LEAP Leopards just wrapped up their opinion writing unit. Their final piece was to write about the best book ever and convince our judge (Mrs. Parys) that it really is the best book ever. It was a TOUGH choice because all students wrote very convincing pieces with strong reasoning. Our runners up were Asher and Marcel and our first place winner was Teagan. Their final pieces are hanging up proudly in the hallway for all to see.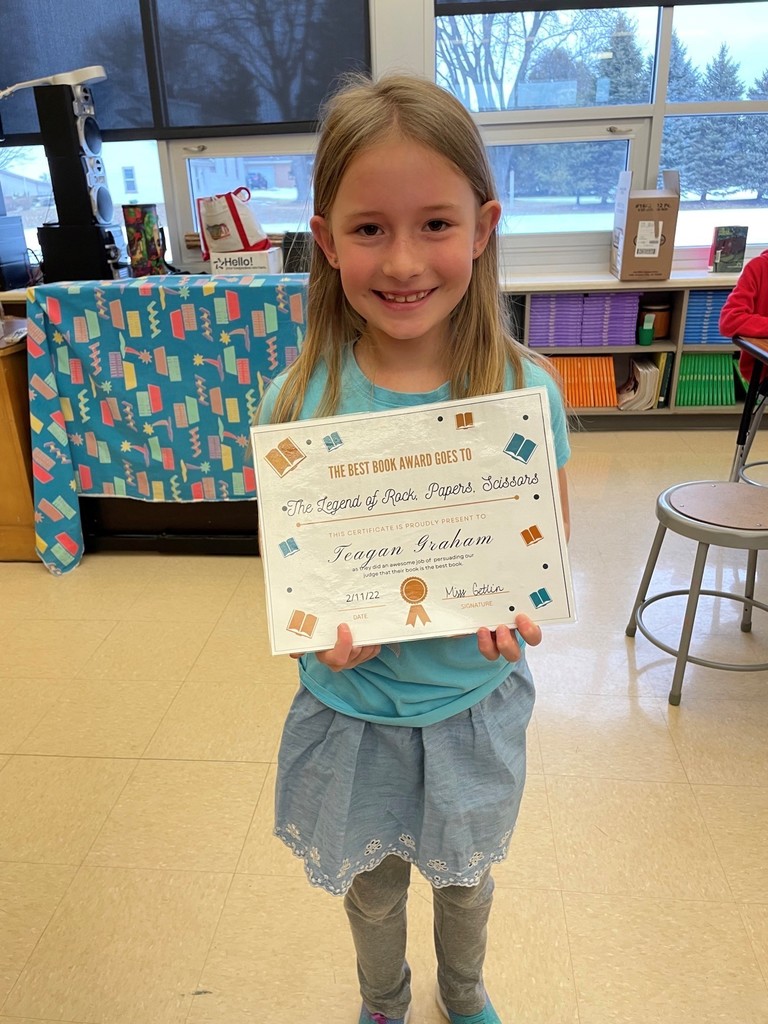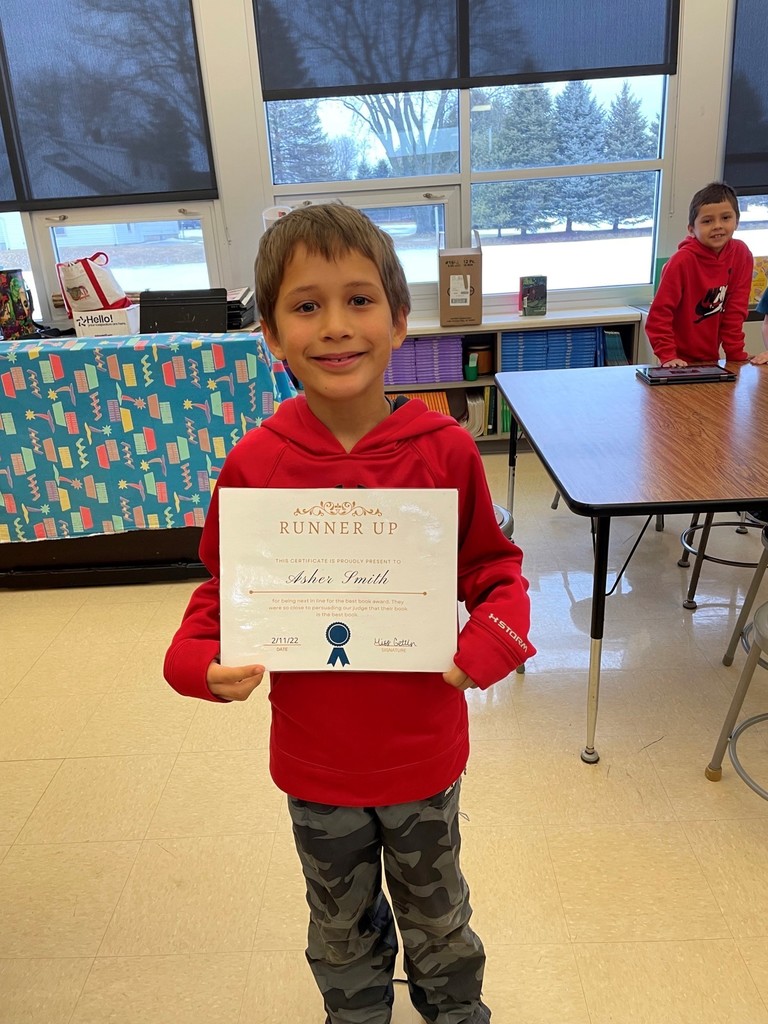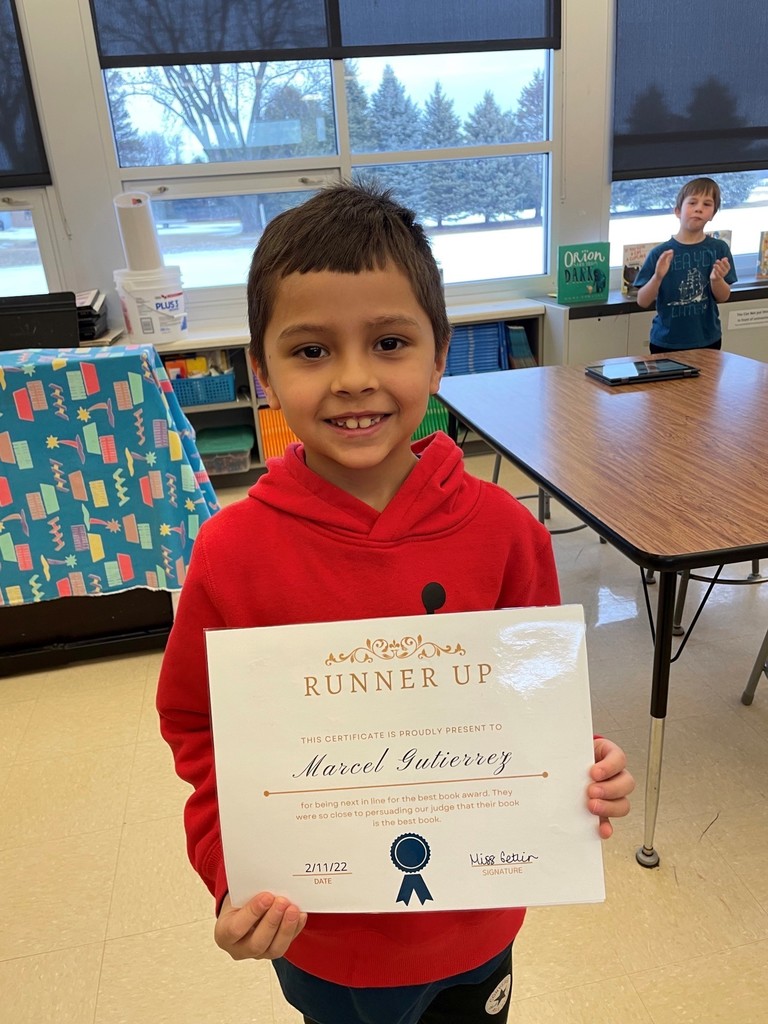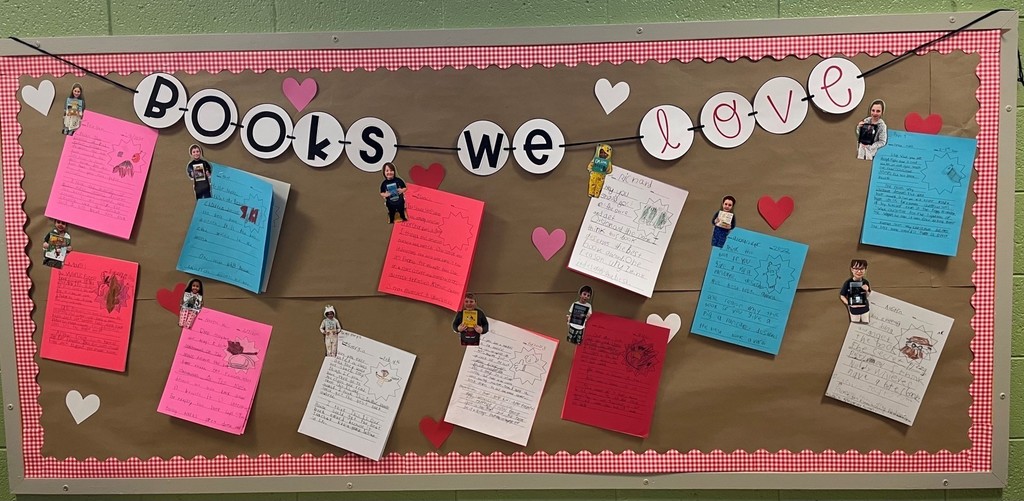 Watertown High School is pleased to present Grease - The Musical March 11-13, 2022. Come check out our amazingly talented #WatertownWay students! It's a show you don't want to miss! Tickets are currently on sale at
www.goslingmusic.org
.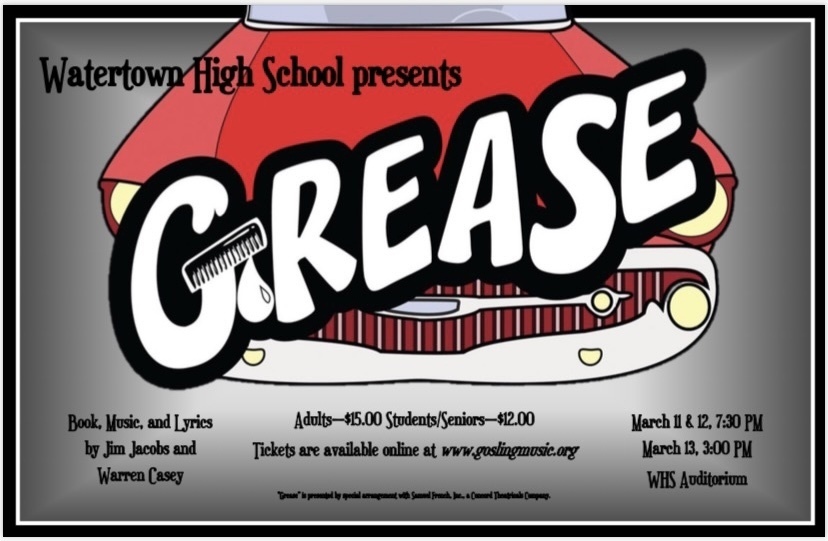 Last week, LEAP Elementary students had a visit from author, Stef Wade, who came to read and discuss her books Q & U Call It Quits and A Place for Pluto. Afterwards, the students were able to ask her questions about being an author, were given the opportunity to give suggestions for possible future book ideas and had the opportunity to purchase any of Stef Wade's books and have them signed by her.

This week we celebrate Wisconsin School Bus Driver Appreciation Week! Hats off to all of our #WatertownWay school bus drivers for transporting our students safely to and from school and events! We appreciate all that you do! Wisconsin School Bus Association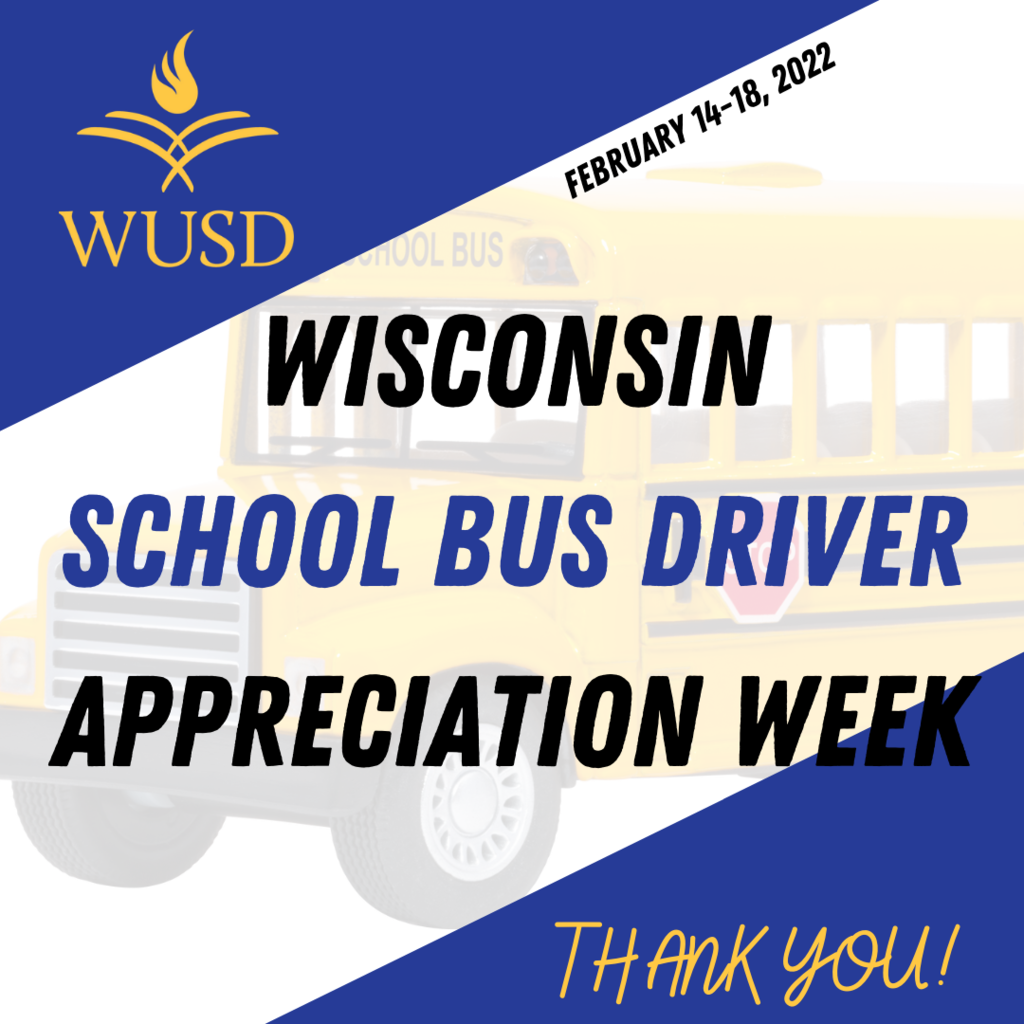 Wishing our #WatertownWay students, staff, families and community members a Happy Valentine's Day! 💖


Miss Getlin's 2/3 LEAP class has been focusing on using adjectives to describe nouns and to tell how many. These #WatertownWay students worked on drawing a monster, and then used what they had learned to come up with six adjectives to describe their monsters.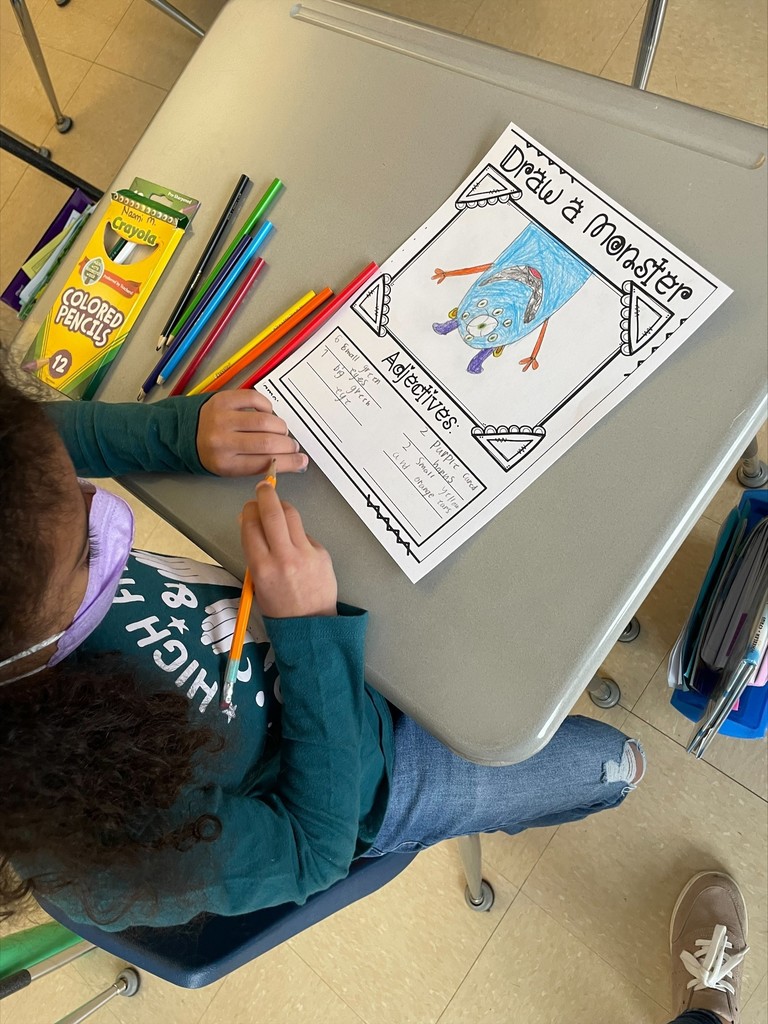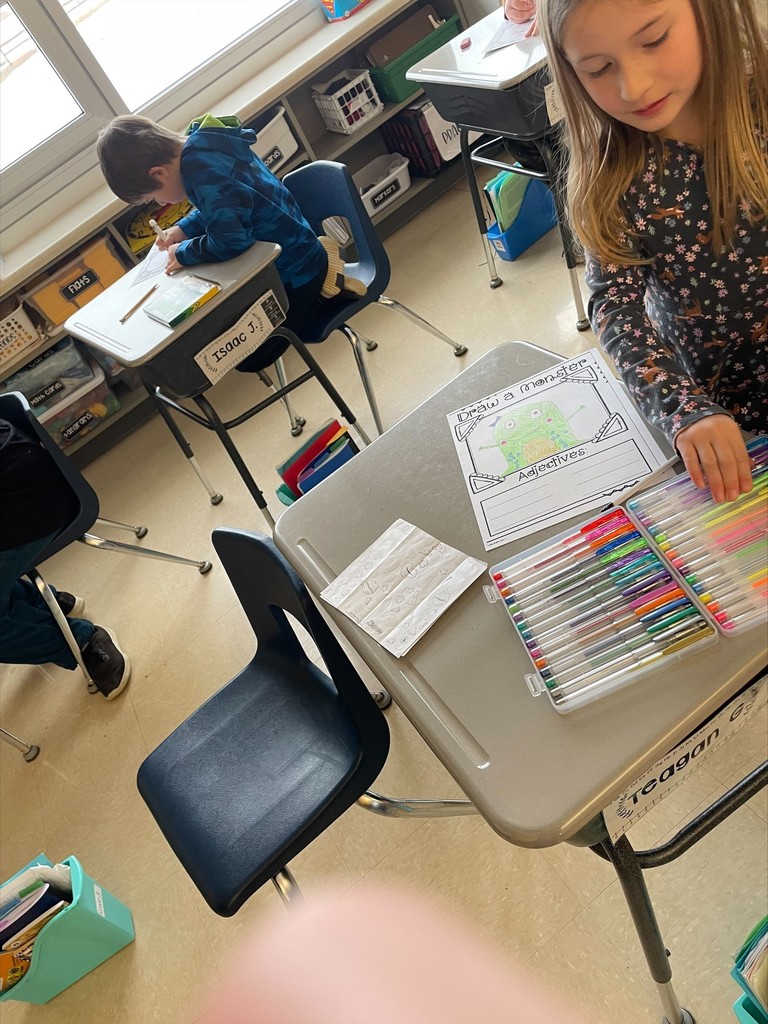 We are excited to announce that SkillsUSA Watertown has partnered with YES! Watertown to host this year's community ICE OUT event! The #WatertownWay SkillsUSA team welded up a structure this year to be placed on the ice. Get the winning timeslot for when it sinks through, win $500.00! Proceeds will be shared with the SkillsUSA program. Ticket sales end February 15th! For more information on this event, please visit:
https://www.facebook.com/yeswatertown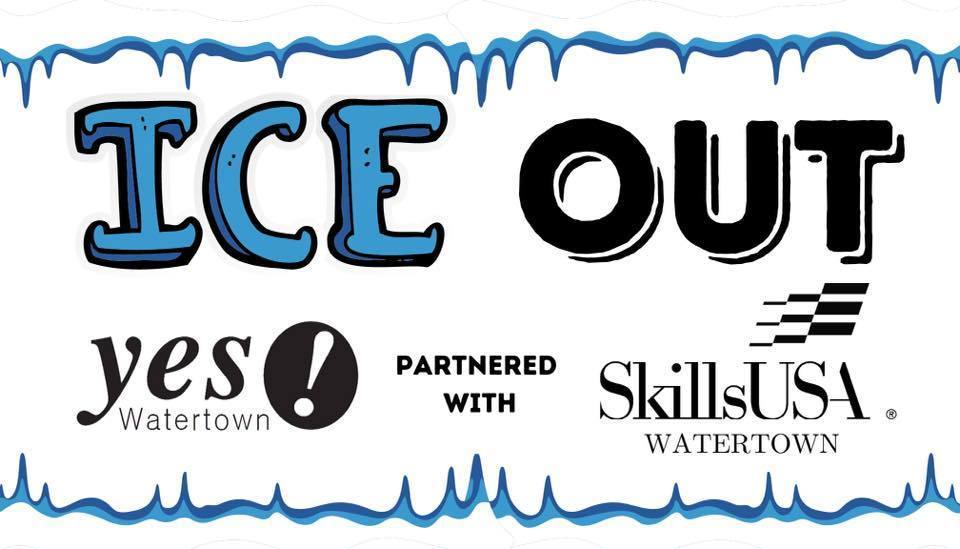 Did you know that the Watertown Unified School District continues to provide FREE breakfast and lunch to all in-person learners through the end of the 2021-22 school year? Students need not qualify for the Free & Reduced Meal Program in order to receive free meals this school year.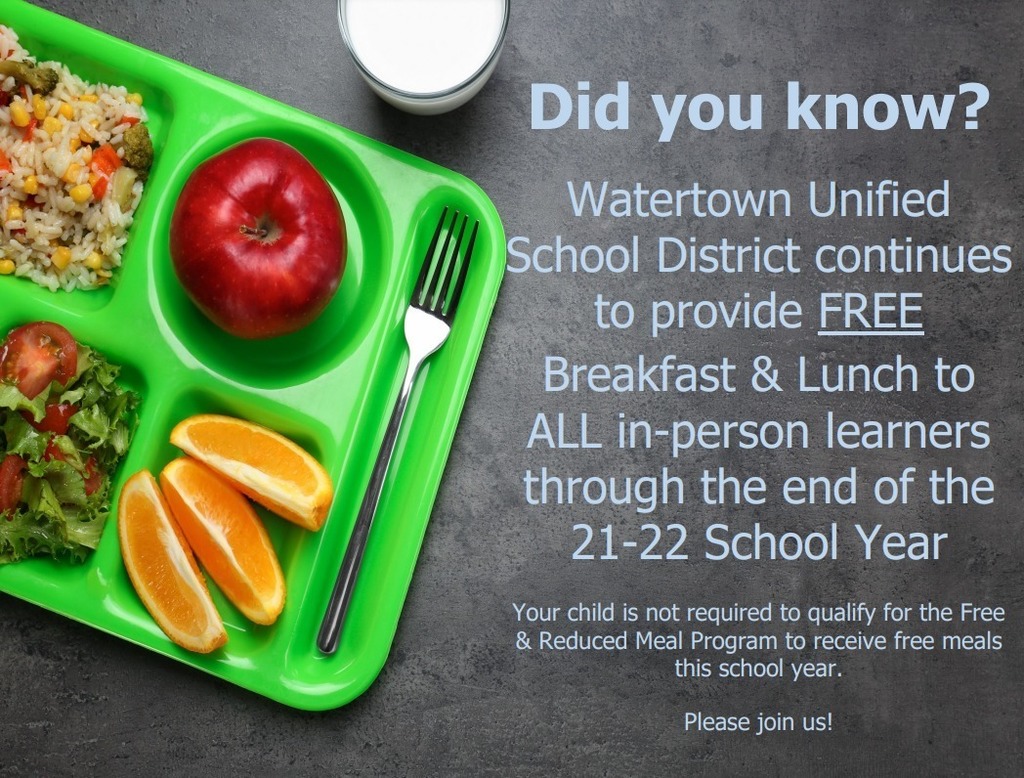 It's National School Counseling Week! Thank you to our incredible #WatertownWay counseling team for having hearts full of love, ears ready to listen and hands willing to help! We are so thankful for you!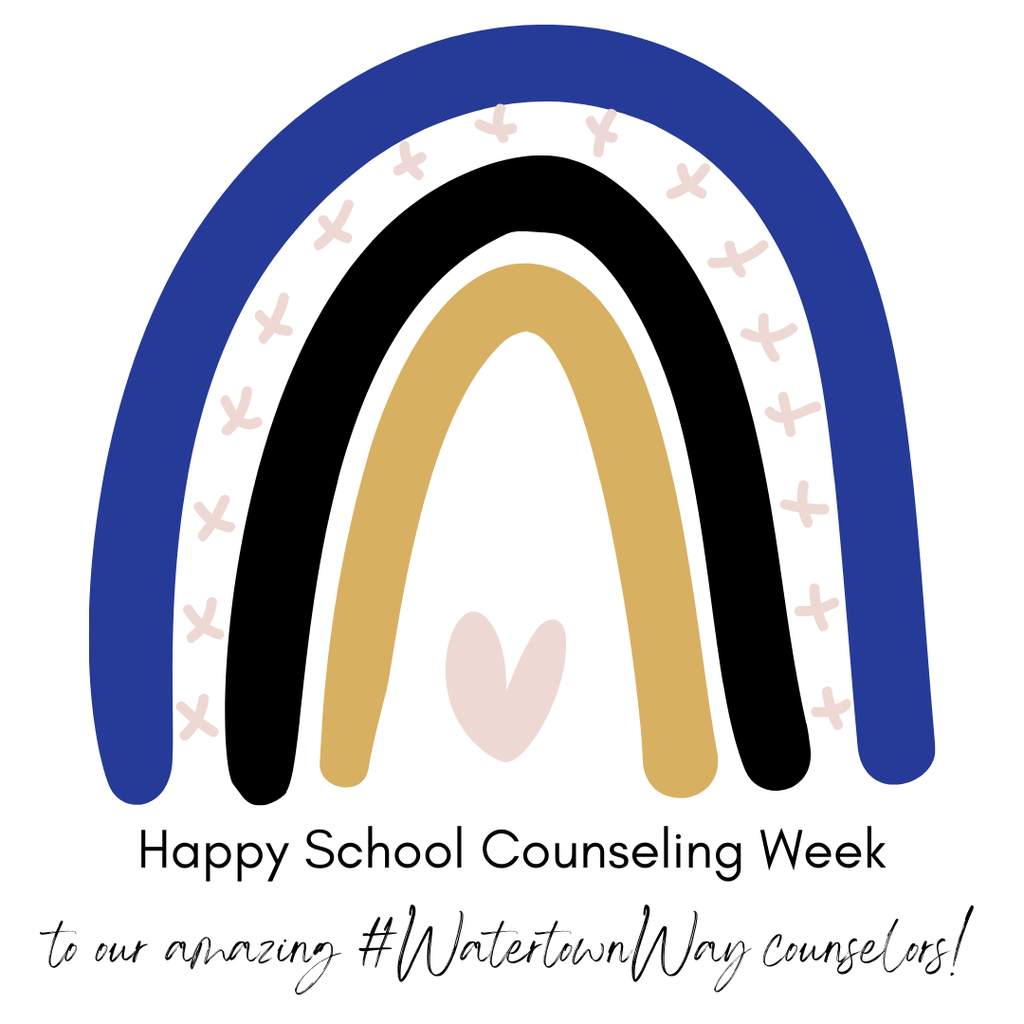 UW Madison's Wisconsin Singers will be performing at Watertown High School on Friday, February 11th, at 7:00 p.m. - featuring opening performances by the #WatertownWay Pizazz, RMS Show Choir, River City Rhapsody, and Femme Fusion! This is a must-see show that will entertain the entire family! The Wisconsin Singers is comprised of University of Wisconsin students of all majors, pursuing their passion for music. Included in this year's troupe are two Watertown High School alumni: Rachel Moldenhauer and Ian Decker. Tickets are currently on sale at
https://www.showtix4u.com/event-details/60199
. All proceeds will benefit the WHS vocal department.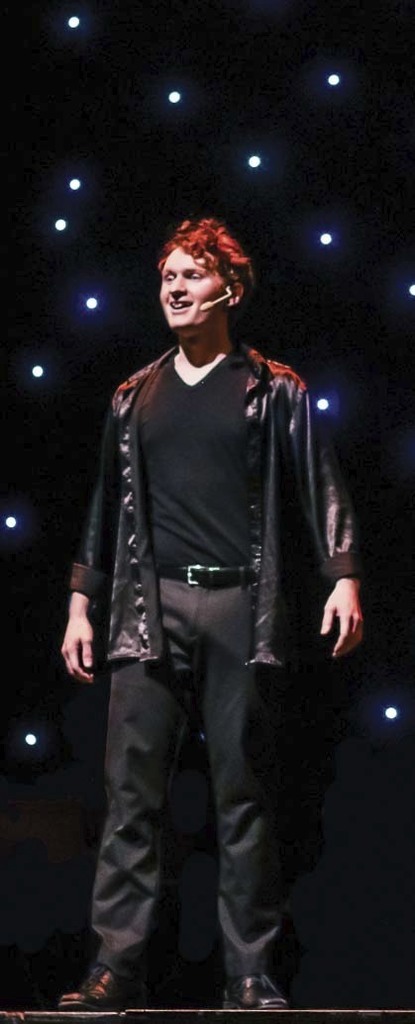 The #WatertownWay Gosling Career Fair is coming 3/16/2022! Go to
www.WatertownJobFair.com
to register and for more information.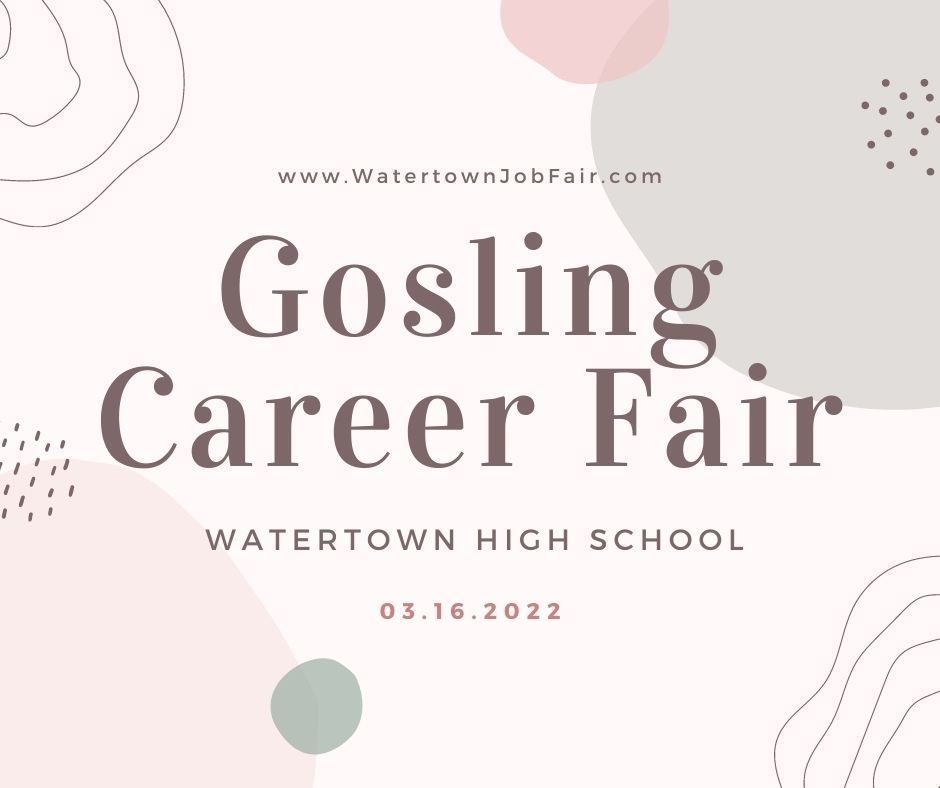 #WatertownWay LEAP students participated in Global School Play Day yesterday morning. The goal of Global School Play Day is to bring awareness to the decline of play in our culture and to educate on the benefits and necessity of it. We spent the first 20-60 minutes of school enjoying unstructured play. The only rules are no screens/technology and teachers can't interfere unless there is a safety issue. It was very fun to watch what the kids came up with during this fun play time!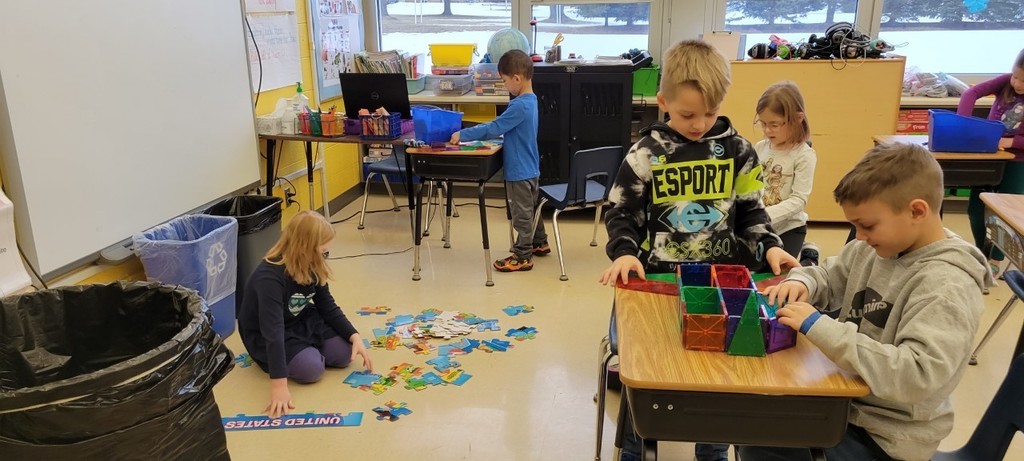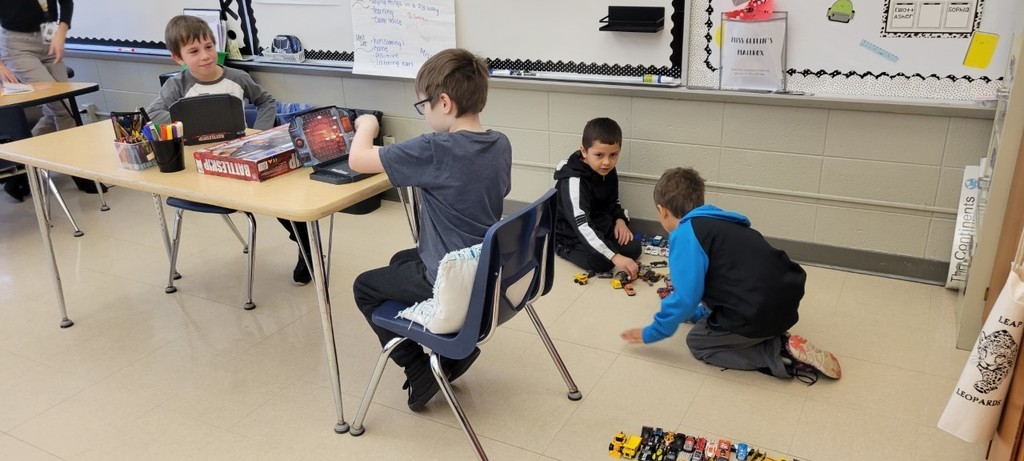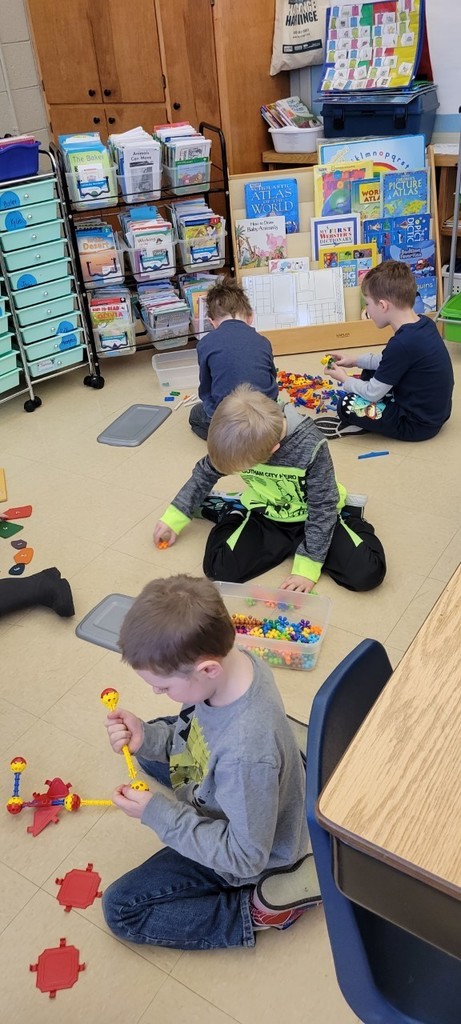 Just a quick reminder that there is a PTO Meeting tonight at 5:30. It will be in the LEAP Art Room and online via zoom. We hope to see you there!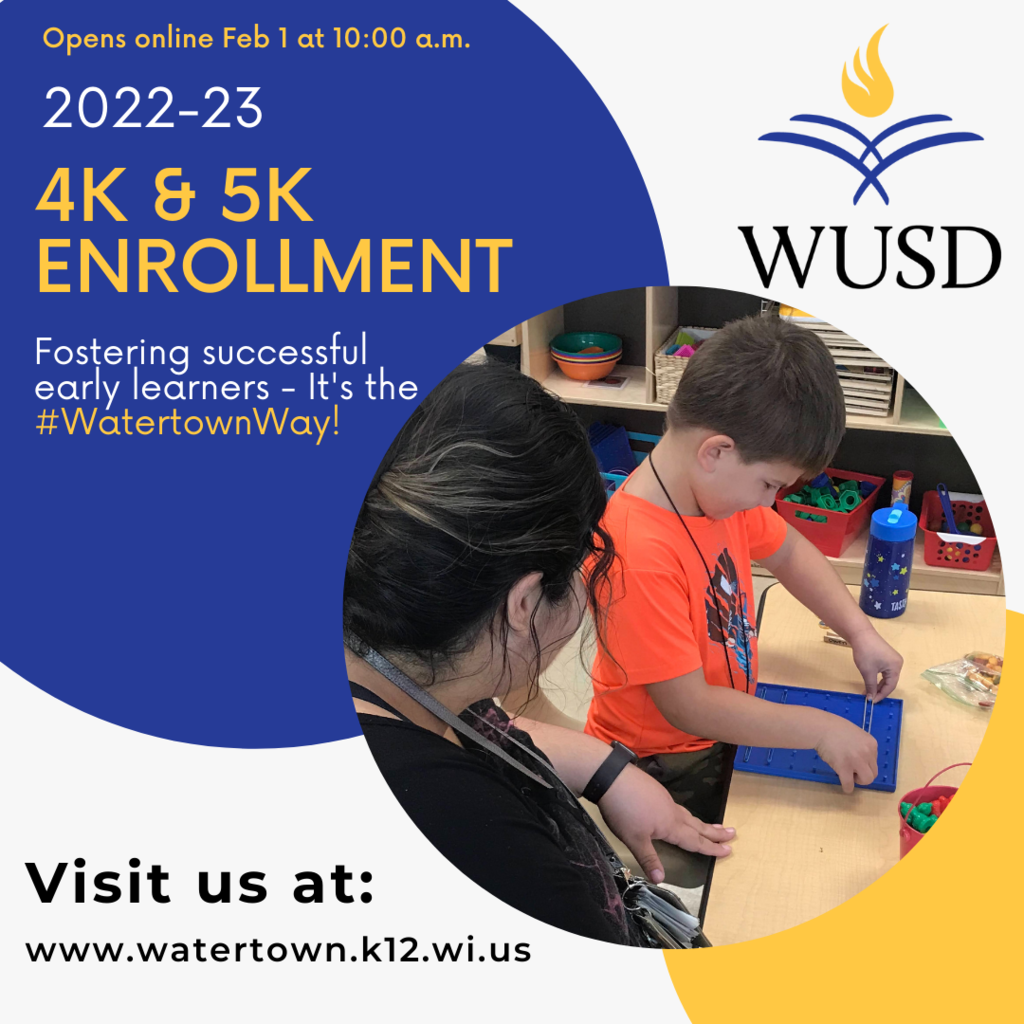 Come join the WUSD team! We are hiring #WatertownWay substitute teachers and substitute paraprofessionals! The more assignments, the more incentives! Apply online now at
https://wecan.waspa.org/
.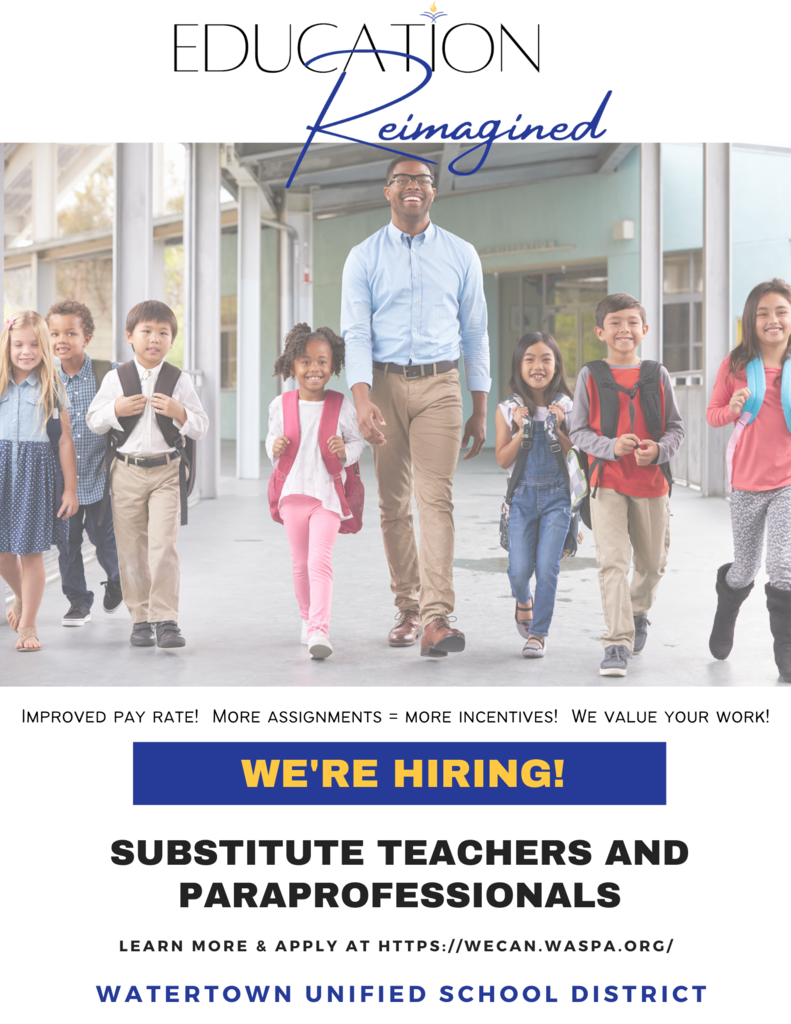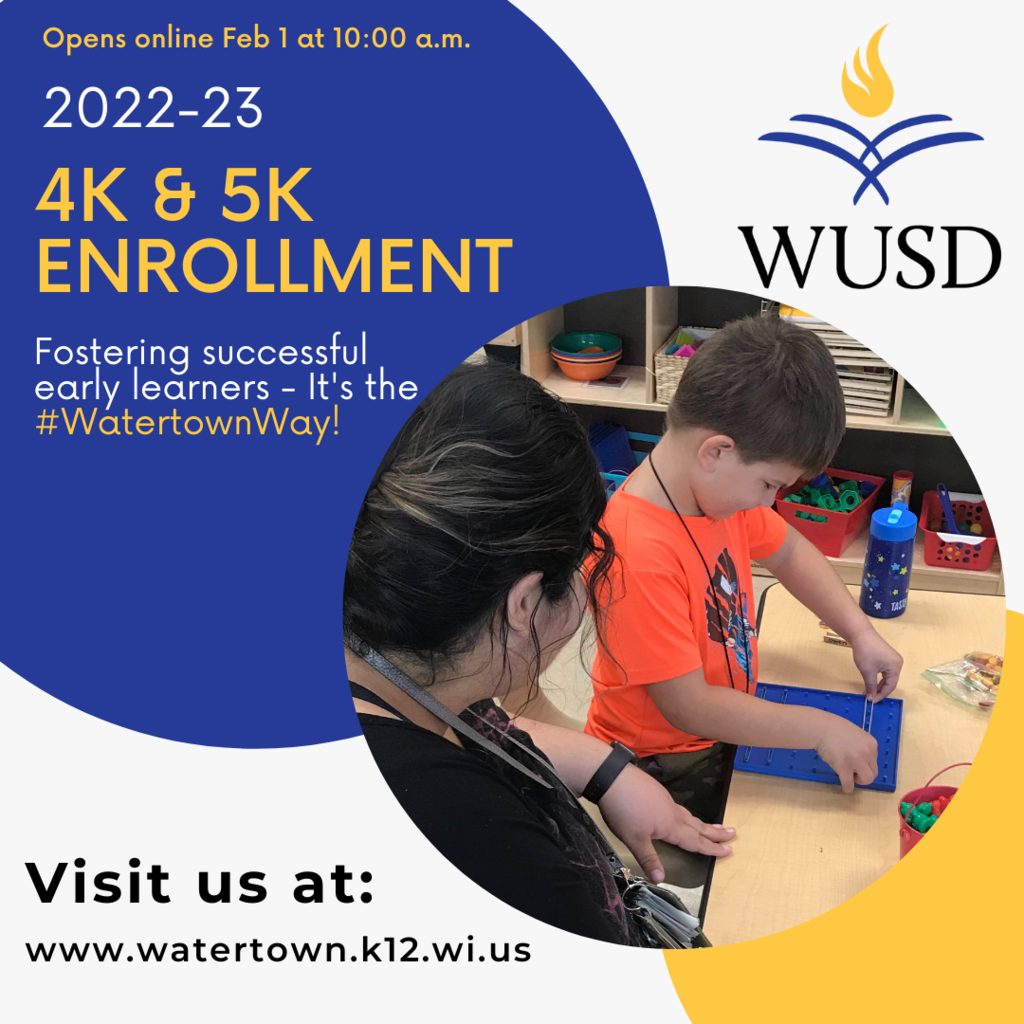 LEAP Elementary's #WatertownWay 2/3 class adopted a cow this year named Juniper! They receive updates on how she is doing along with other learning resources and activities. The last activity that came along with Juniper's update was cow yoga, otherwise known as MOOGA.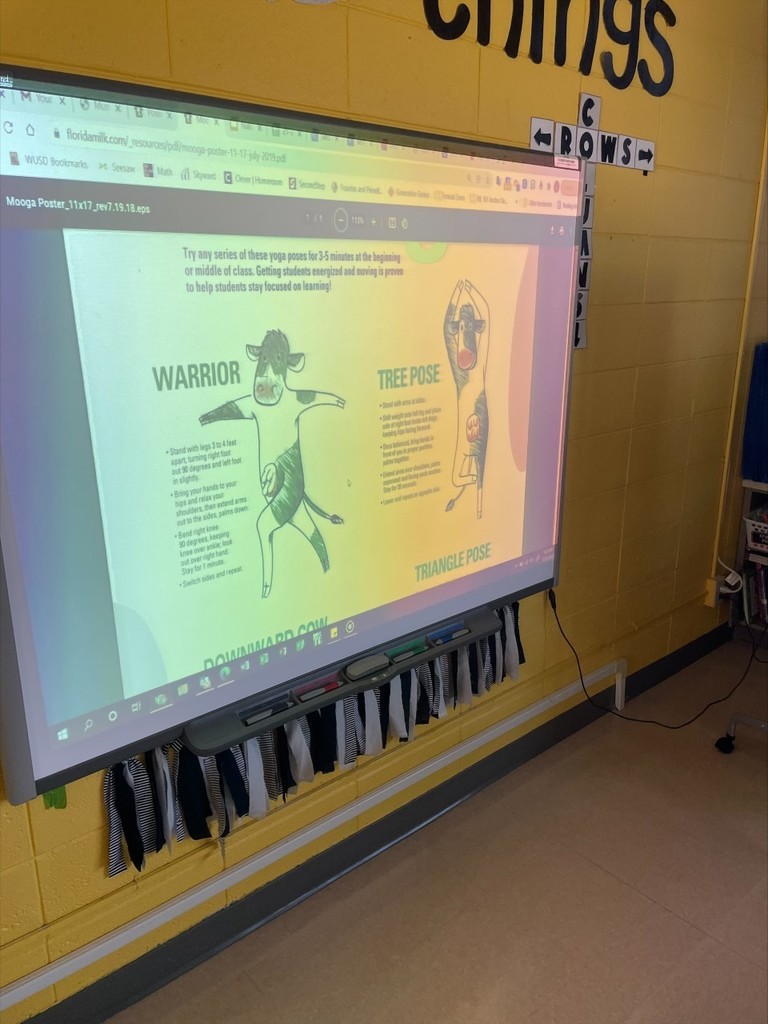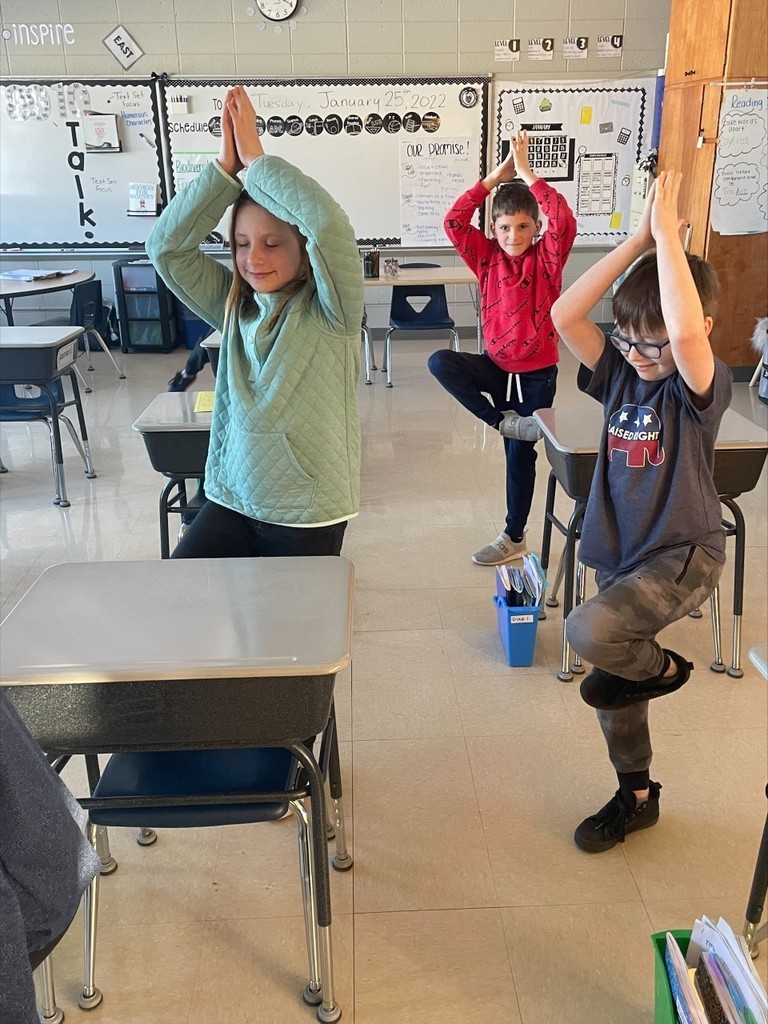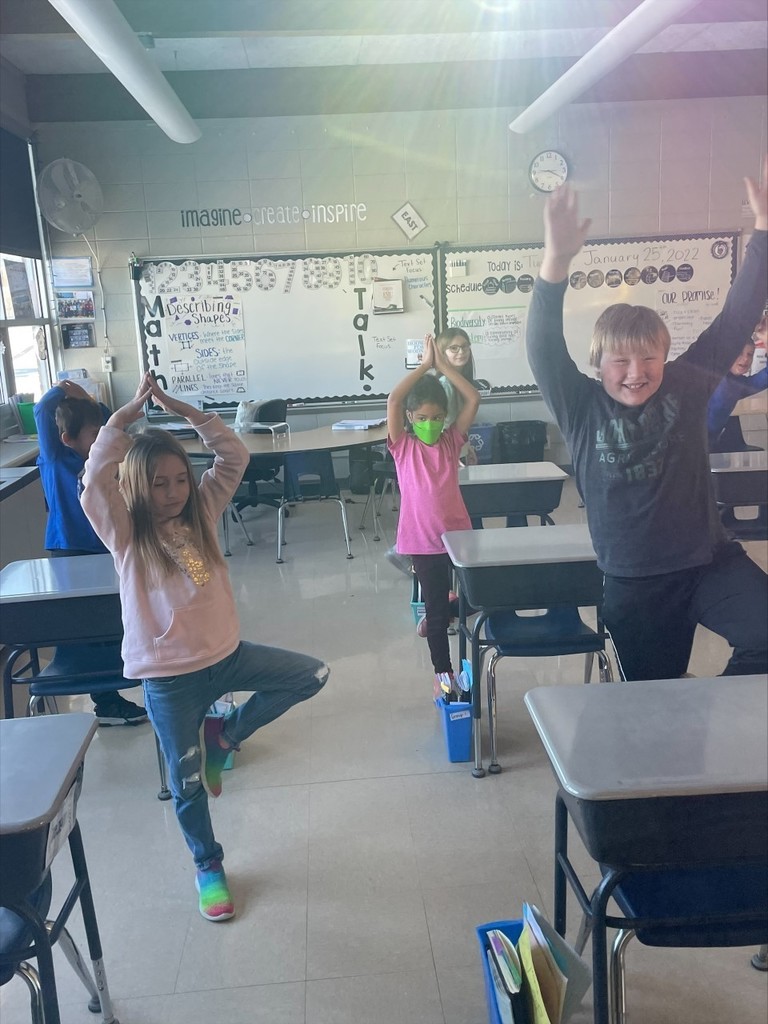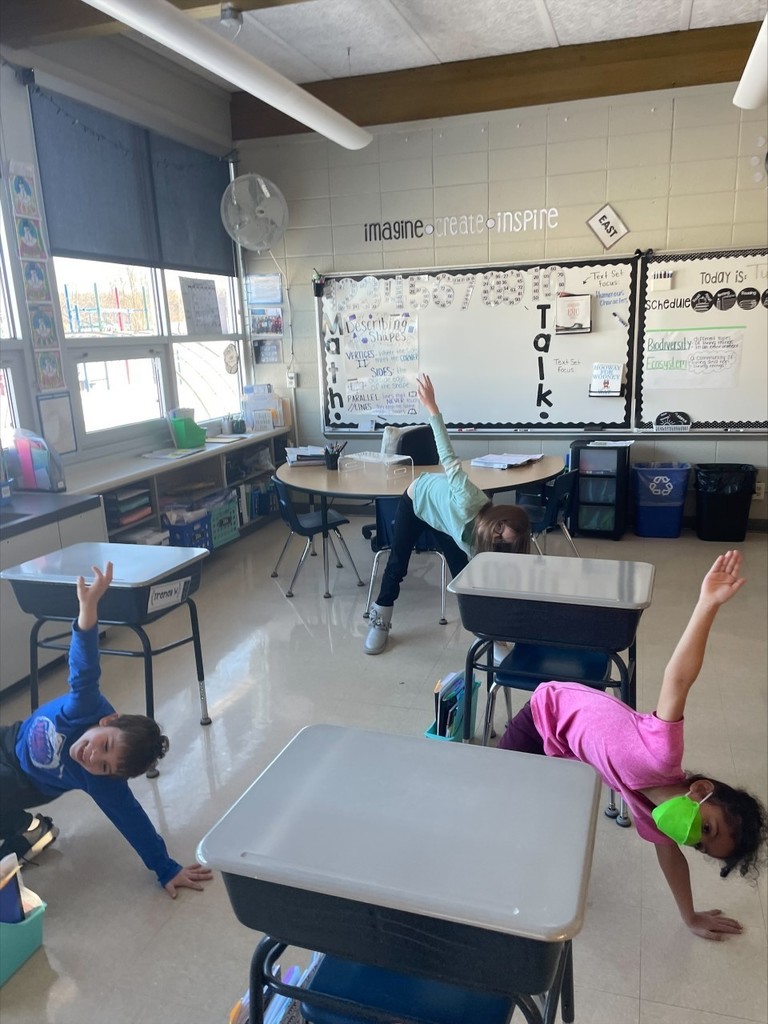 Parent Teacher Conferences are being held on February 10 from 3:20-7:00pm. You are now able to sign up for your time slot via Skyward. If you have any questions, give the school office a call.