Happy School Nurses Day to two of the best in the business - our #WatertownWay Nurses Lynn Gilbert and Fallon Kowalkowski! You have gone above and beyond to serve our students and families, and we are so grateful to have you on the WUSD team!

This Saturday, May 10, rock out with our #WatertownWay Orchestras featuring special guest, Mark Wood - an educator and founding member of the Trans-Siberian Orchestra! Mark Wood brings his custom rock arrangements of classical and pop music to life with middle and high school musicians around the world. Students will develop their skills and channel their inner rock-gods through a multi-day workshop before celebrating with Mark in concert on May 14. Don't miss this amazing concert! 🙌🏻 🎻 🎶 Get your tickets now at
https://goslingmusic.mywusd.org/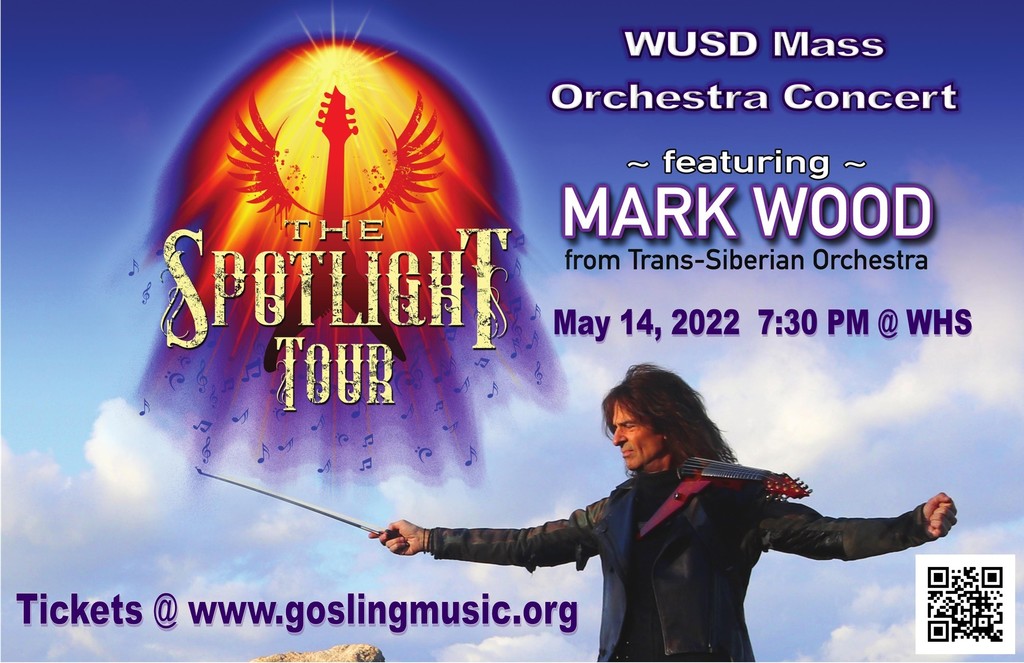 Our #WatertownWay Essential Skills in Healthcare students learned how to perform CPR and use the AED machine!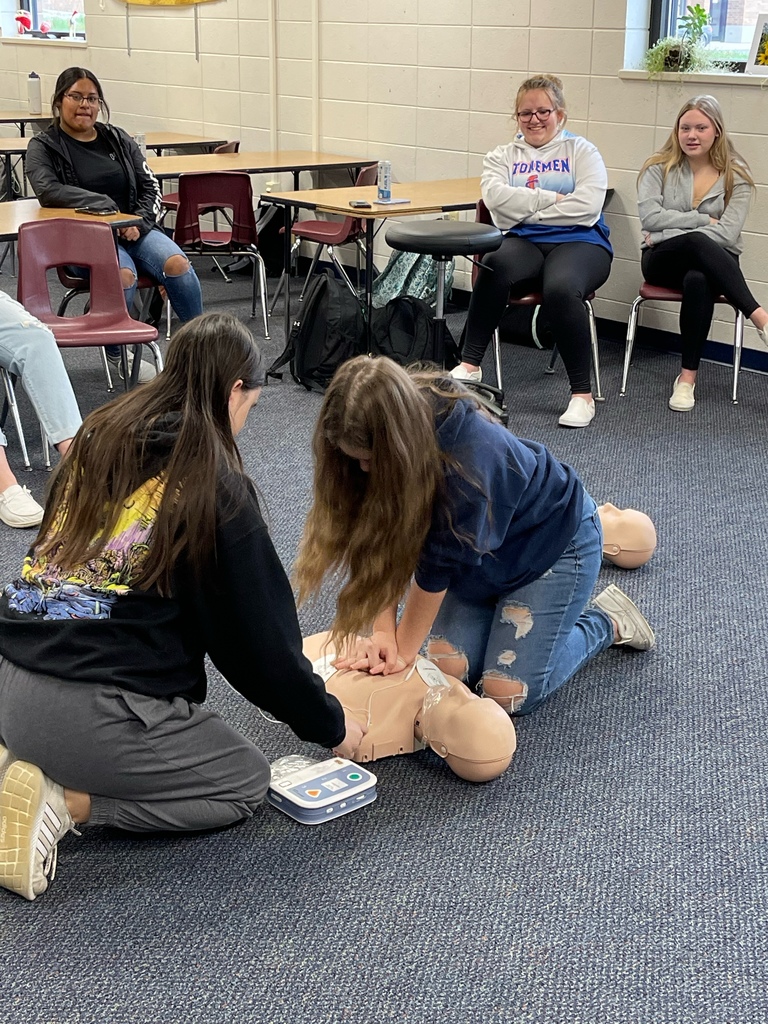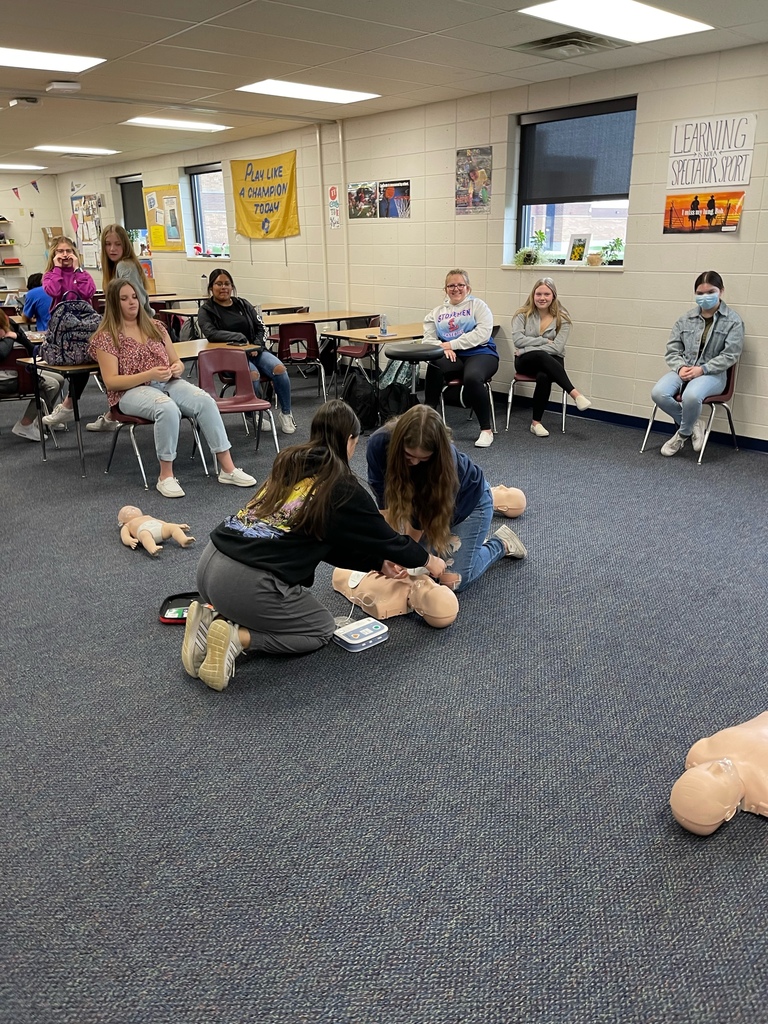 The WUSD is hiring summer cleaners and *lawn maintenance staff! Come join our team! Apply now at
https://wecan.waspa.org/
. For more information, please contact Human Resources Executive Assistant Sarah Miller at (920)262-1460 Ext. 3223 or at
millers@watertown.k12.wi.us
. *Lawn Maintenance - Must be 18 years of age or older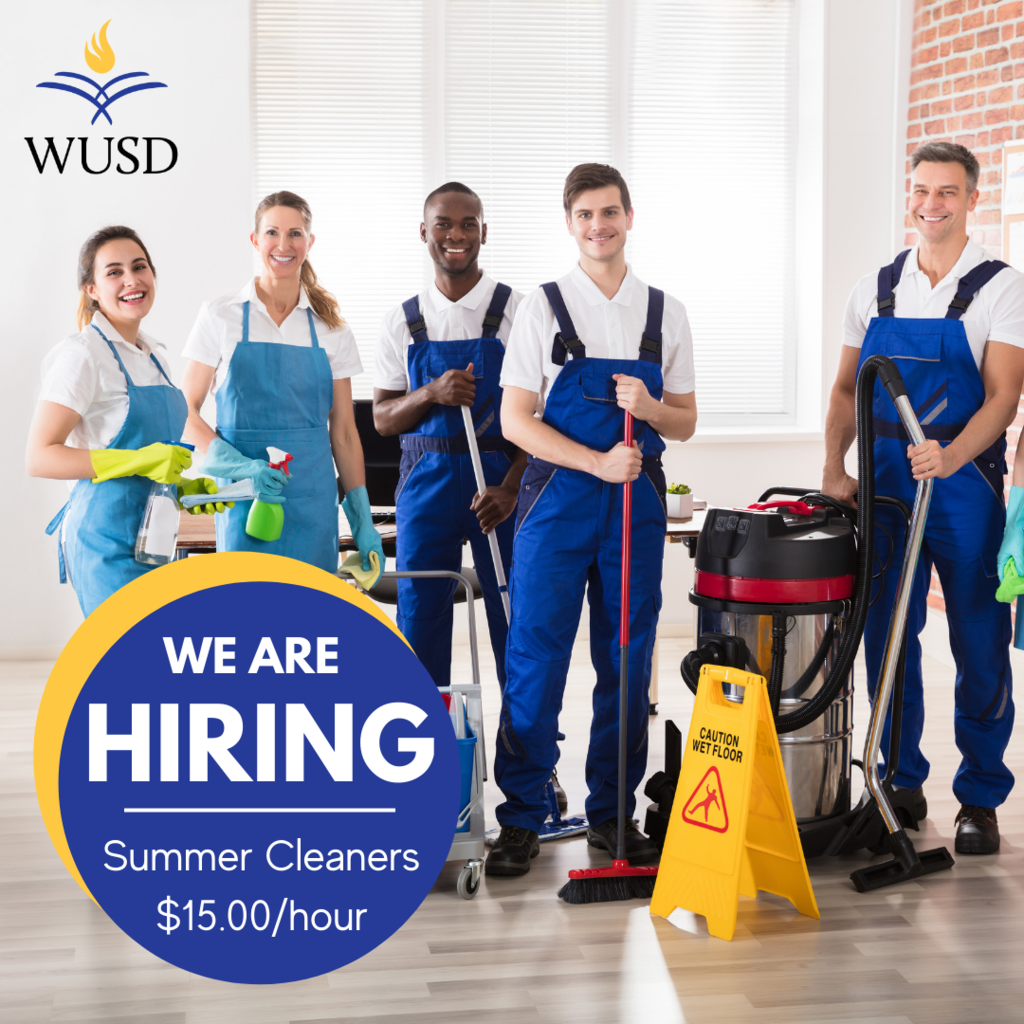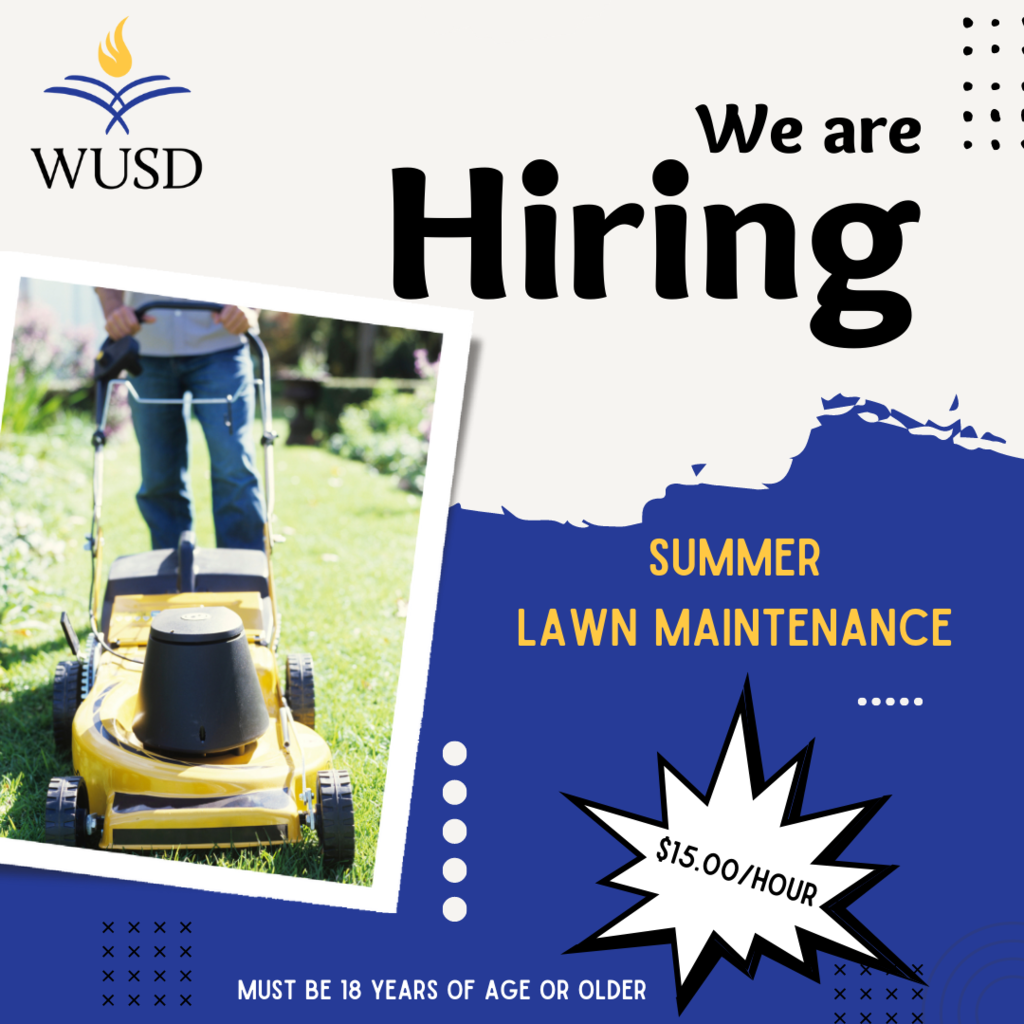 Happy Mother's Day to all of our #WatertownWay moms! 👱🏾‍♀️ 👩🏾 👩

It's always fun learning something new! These #WatertownWay Spanish course students played a card game called Mano Nerviosa - a popular card game in many Spanish-speaking places that helps students learn and practice numbers in Spanish.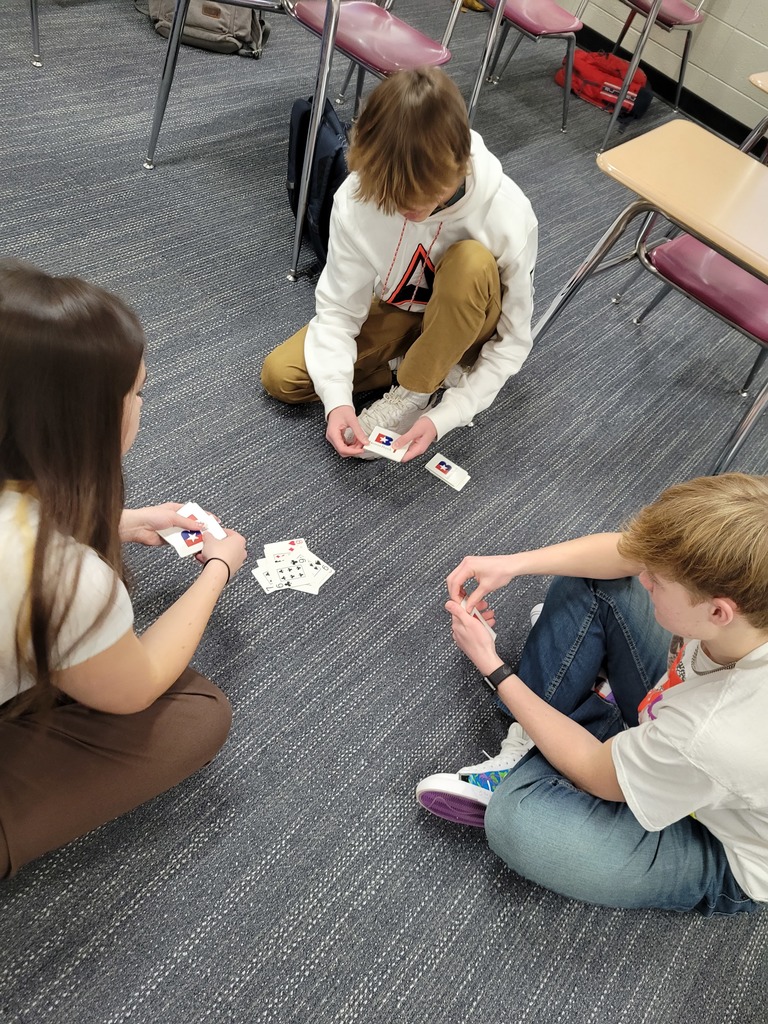 May is Mental Health Awareness month and our #WatertownWay WHS Student Services team is showing their support with these amazing t-shirts. We are so thankful for these WUSD staff members and for all that they do for our students and families!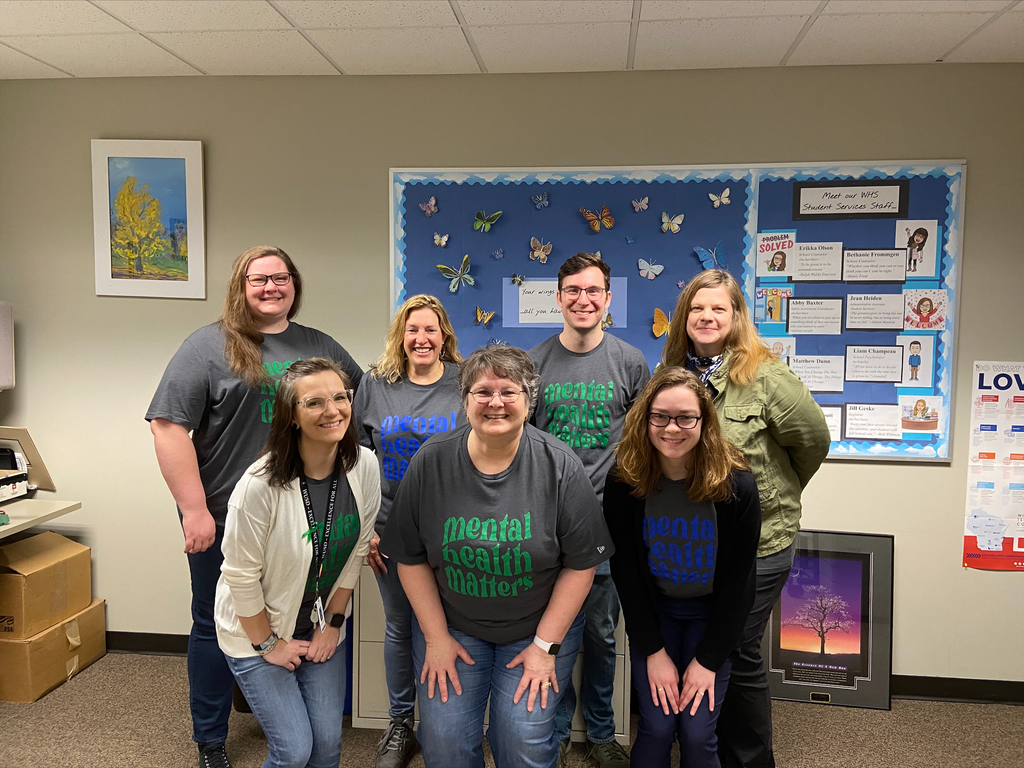 The Board of Education is conducting surveys for WUSD families and staff members to learn more about the values and qualities that our stakeholders are seeking in our next Superintendent. Your input is valuable and appreciated. This survey will be open from May 4-May 18. Link to Survey:
https://survey2.ecragroup.com/index.php/165987?lang=en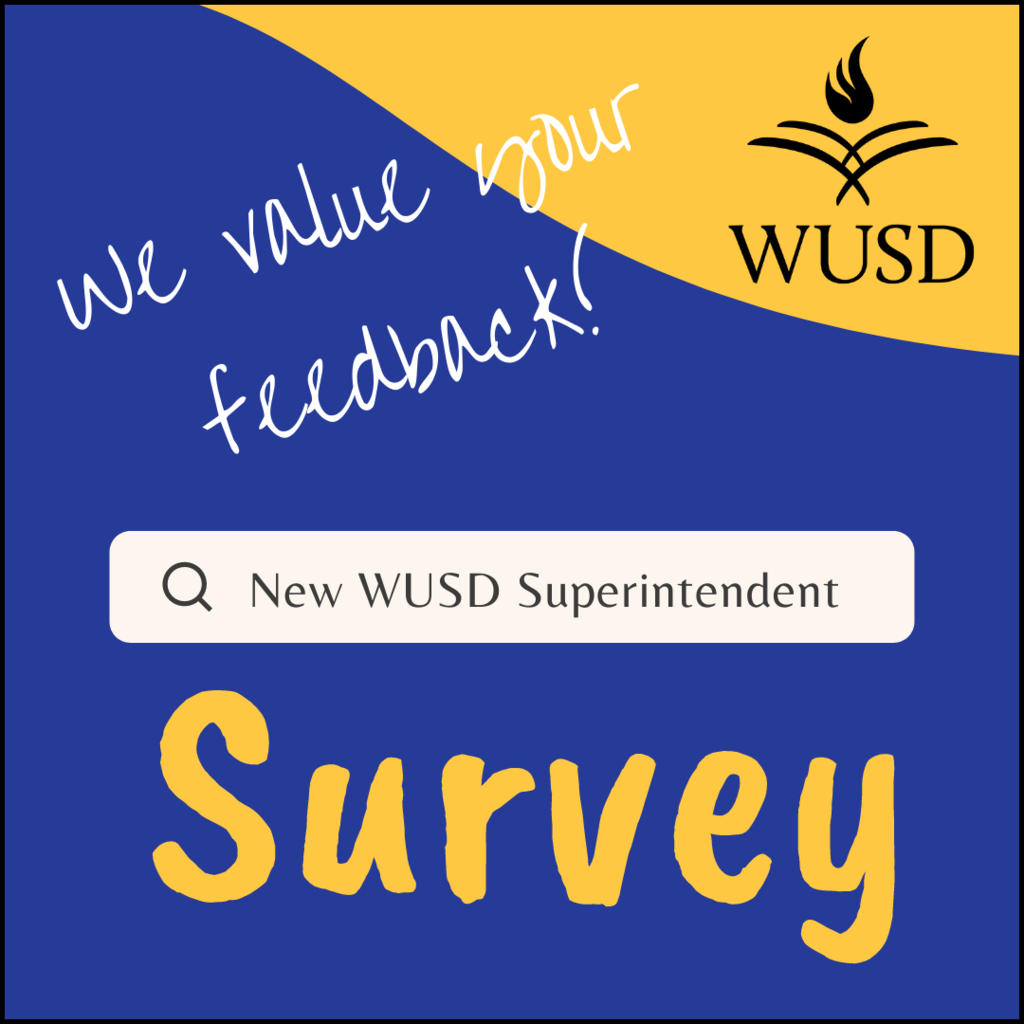 To all current and incoming WHS students & families: Are you feeling cooped up from the last couple of years? Are you ready to stretch your legs with travel or your wings by bringing a part of the world into your home? If so, you'll want to learn more about the Watertown-Heringen Exchange Program! You can travel to Germany in June of 2023, or you can open your home to a German student visiting WHS next school year - or both! Come to the informational meeting on Monday, May 9th at 7:00 pm in S274 (following the Freshman Meet & Greet) to find out how you can be part of this life-changing experience!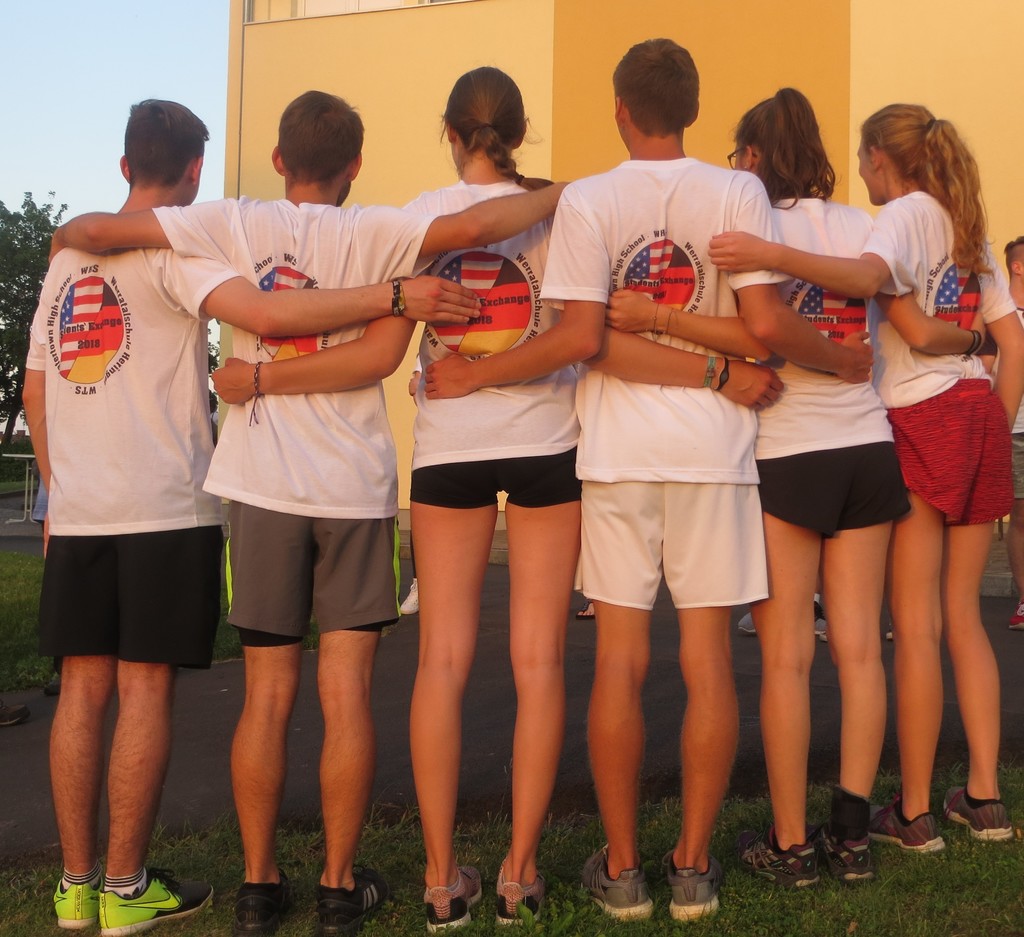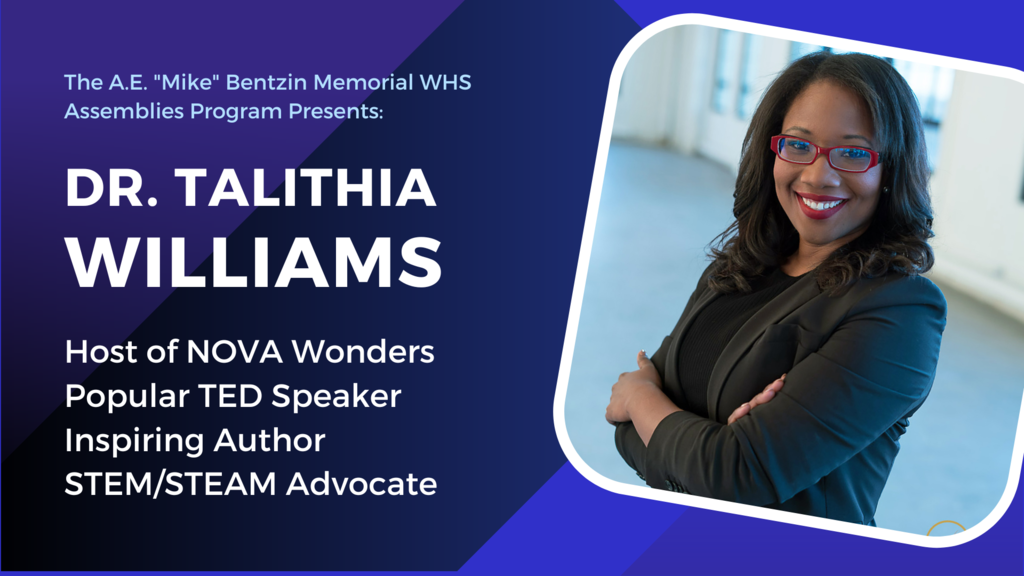 It's Staff Appreciation Week and we are bursting with appreciation for our outstanding #WatertownWay team members! Thank you for all that you do for our students, families, WUSD community - and for each other!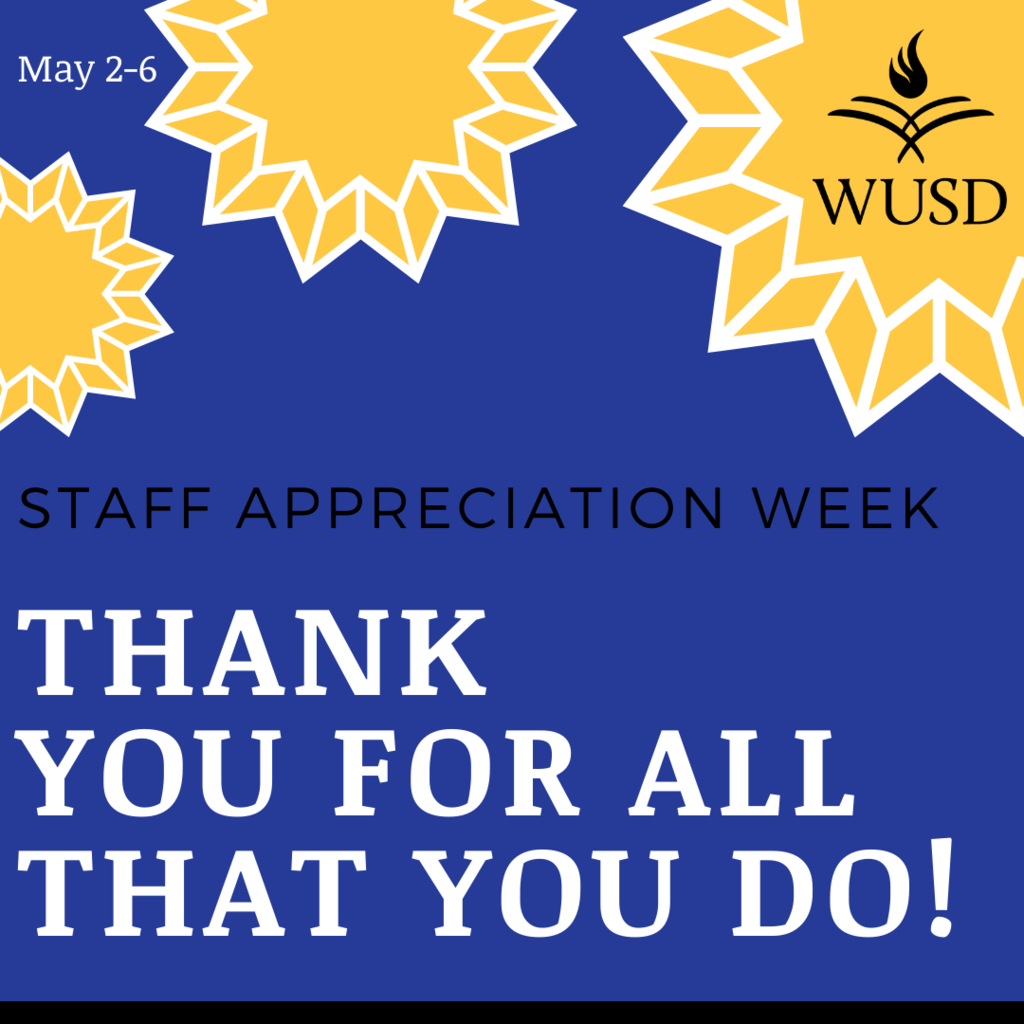 Today is School Principals' Day! Let's give a #WatertownWay SHOUT OUT to our incredible building leaders! Thank you for all that you do!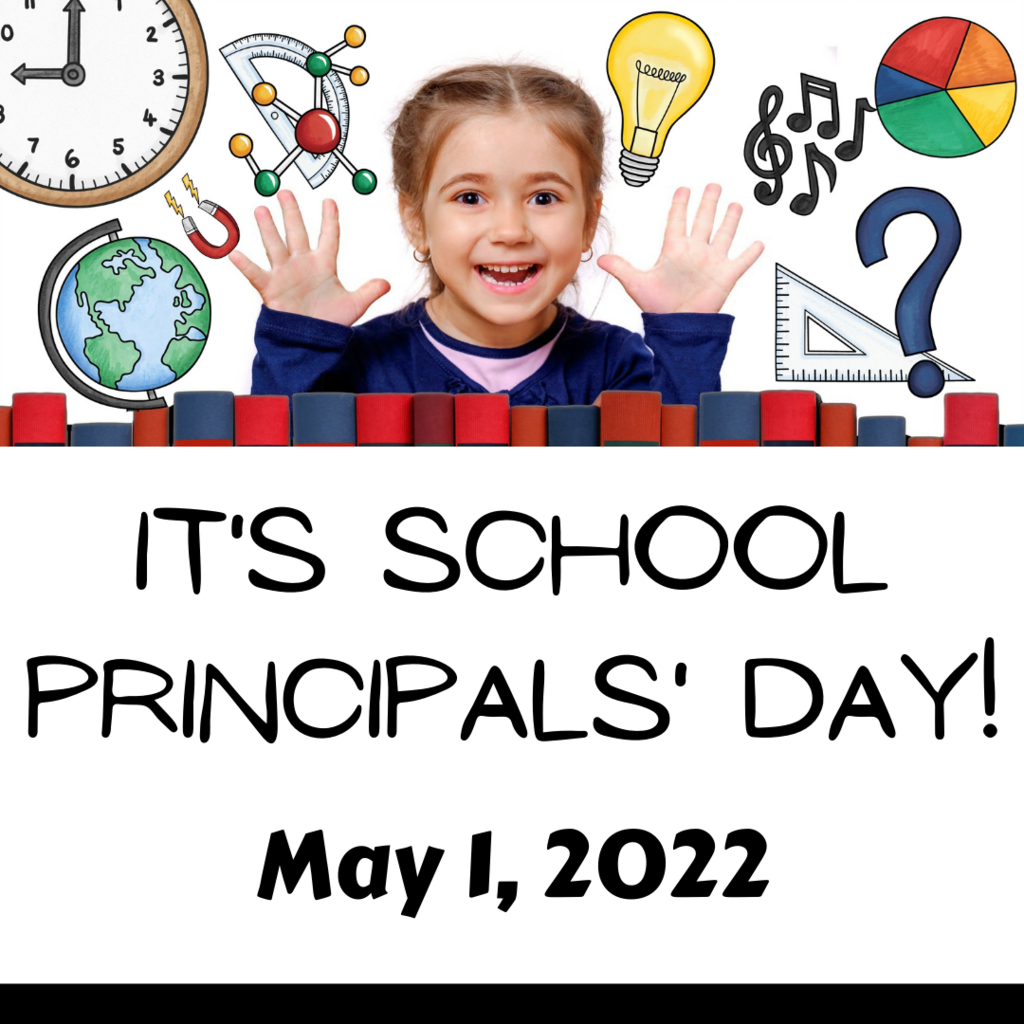 Congratulations to WHS Student Brandon Boyd for being selected as a member of the 2022-23 Wisconsin Agriculture Youth Council! Over the next year, Brandon will work with the Wisconsin Department of Agriculture, Trade and Consumer Protection staff to highlight agricultural-related career opportunities, share information about state resources, provide insight into policy development and encourage networking across the industry! Way to go, Brandon! #WatertownWay

A huge CONGRATULATIONS to our incredibly impressive WHS Academic Decathlon Team for earning, wait for it - FIRST PLACE in the National Online Competition for medium schools, and they were the third highest of ALL schools - large, medium and small - who competed! What a #WatertownWay accomplishment to celebrate! We are so proud of you! Check out the Press Release here:
https://drive.google.com/file/d/1py2ZbIJKrSelMtVSe1e0QneV9njIU98u/view?usp=sharing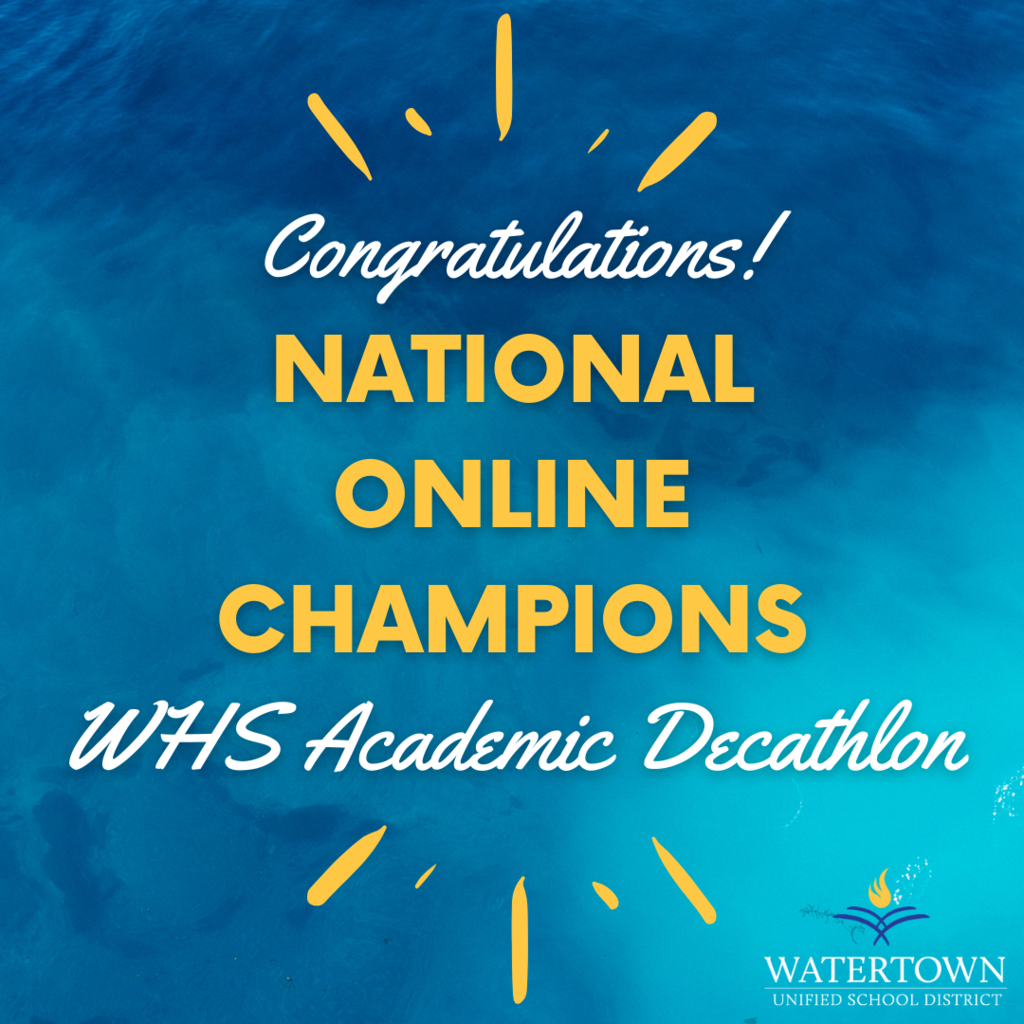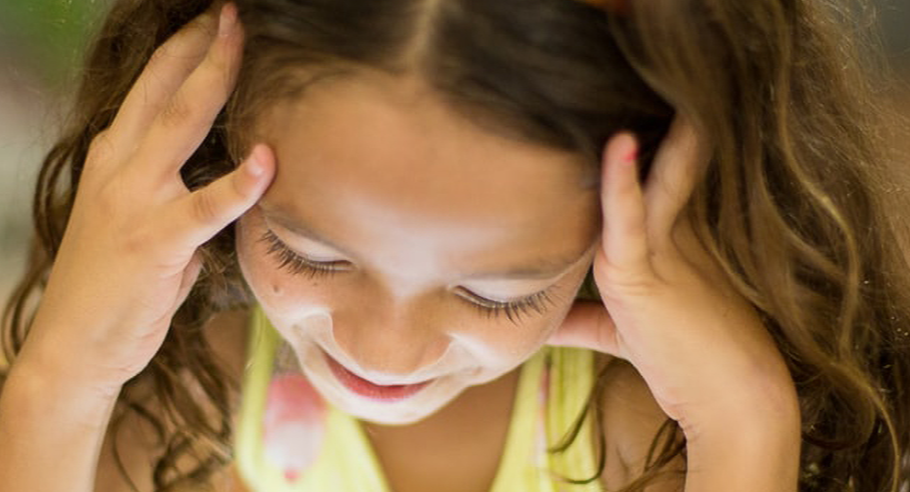 Happy Administrative Professionals Day to our exceptional #WatertownWay team! You are the best of the best, and we appreciate all that you do for our WUSD students, staff, and families!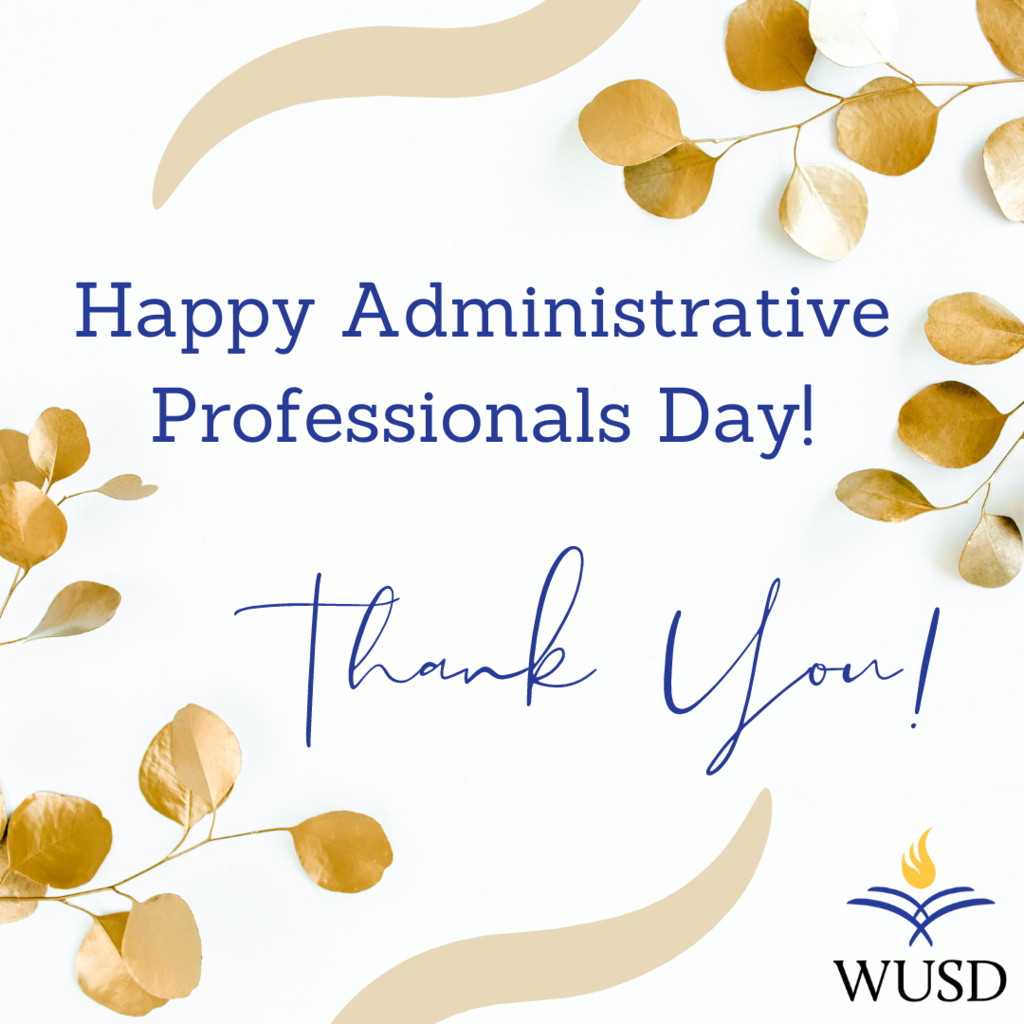 DEADLINE APPROACHING: Do you know a graduate of Watertown High School who has gone on to serve their communities and world through their careers, vocations or service dedication through a variety of endeavors? Someone who has made an outstanding contribution, displayed leadership, is a person of historical significance or prominent figure? If so, please consider nominating them for the Watertown Unified School District 2022 Distinguished Alumni Award! Nomination forms may be found at
https://www.watertown.k12.wi.us/page/distinguished-alumni-award
or may be picked up at the Educational Service Center - 111 Dodge Street. Nomination forms must be received by May 1st. #WatertownWay

This past week, eCampus Educators Alexis Hail and Jenna Retzlaff met a Ukrainian mom to discuss her daughters' enrollment into WUSD's eCampus virtual school. Olga Lytvynova shared her story from her family's current home in Poland and is eager to get her 2nd and 5th grader back to school! Our #WatertownWay eCampus Academy staff has partnered with US University Pathways in recent months to enroll international students into eCampus to earn a WUSD diploma and a pathway to a Wisconsin college. Connecting with Olga and her family is an outgrowth of this effort and one that WUSD is pleased and honored to be able to support!