Douglas brought back Reading Buddies this year! What are reading buddies? Upper grade classrooms are paired with a lower grade classroom, and "buddies" meet up to read twice a month! These 3rd Grade and Kindergarten readers were so excited to meet for the first time!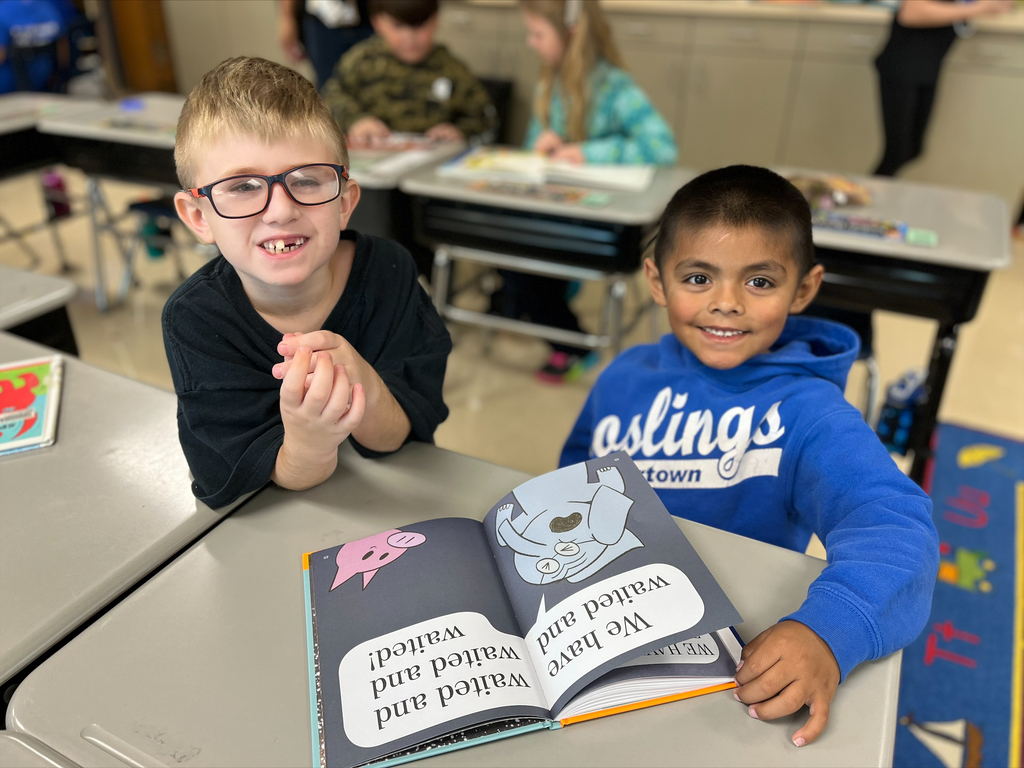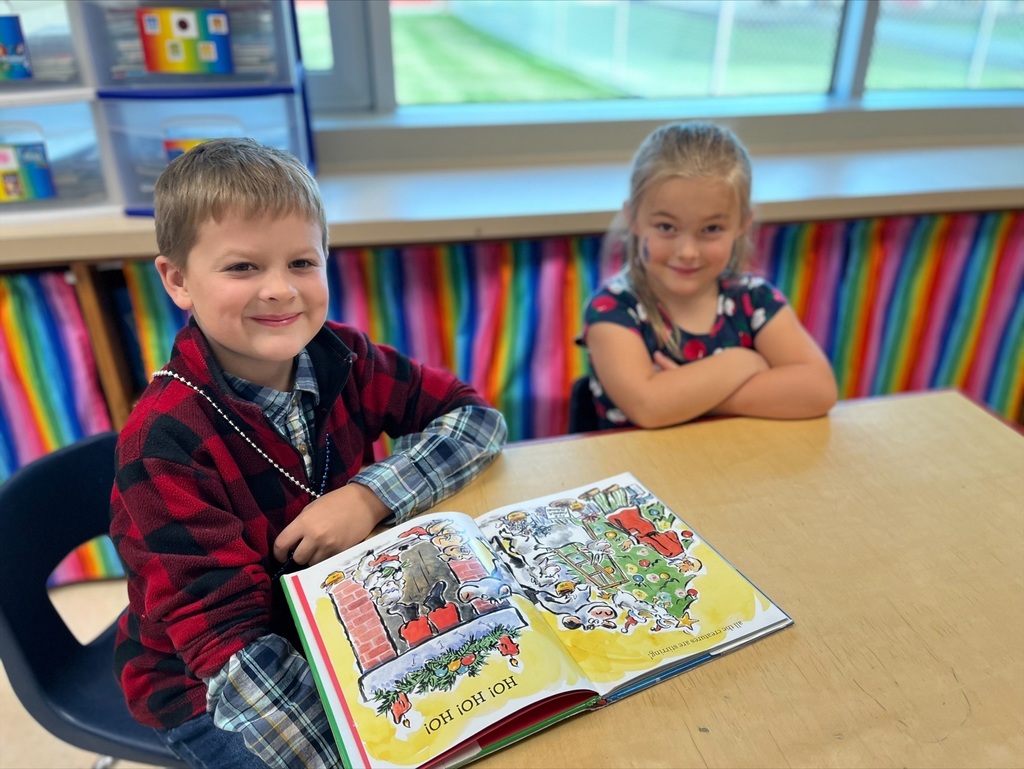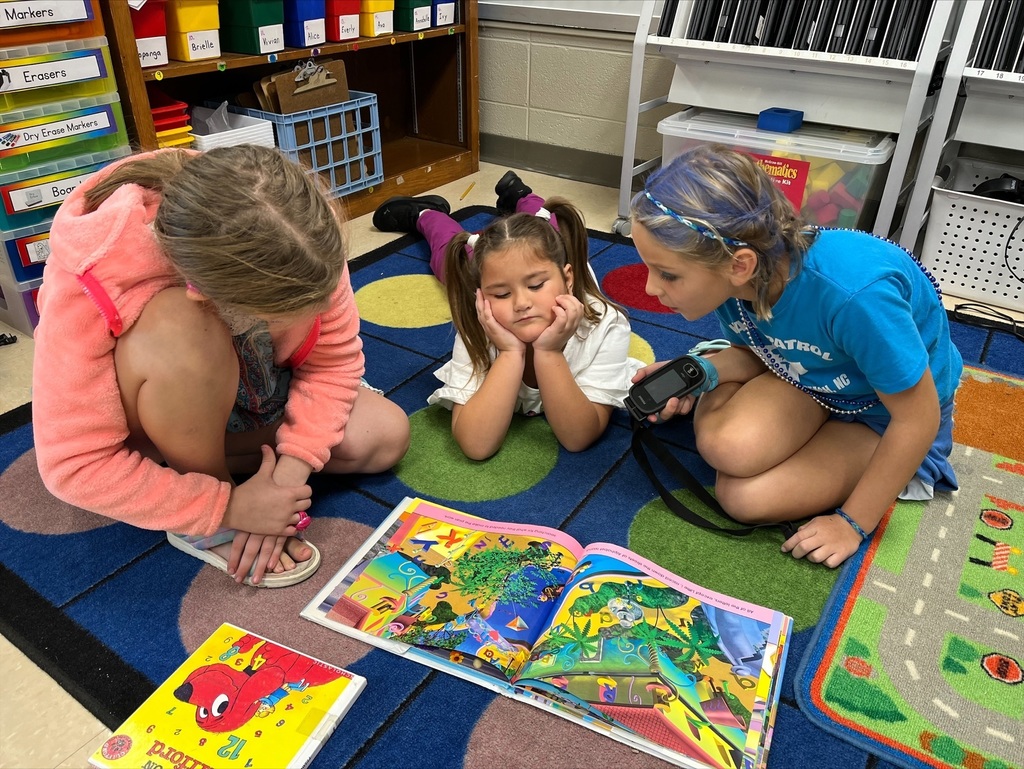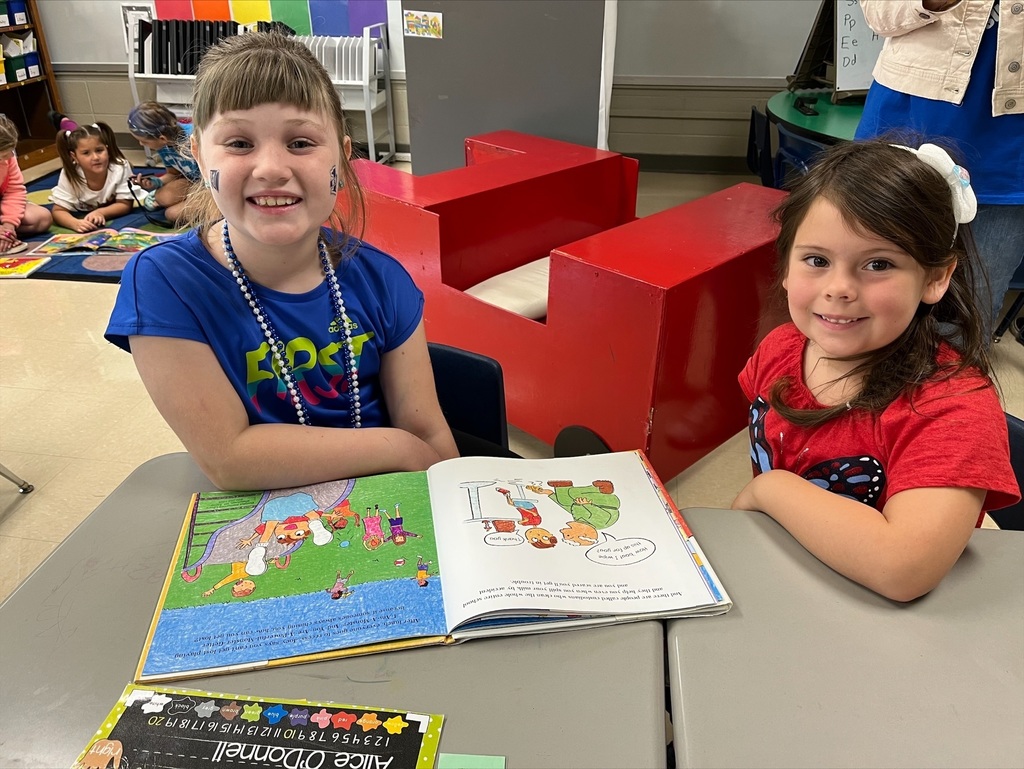 These future Goslings were all smiles and filled with Gosling pride last week!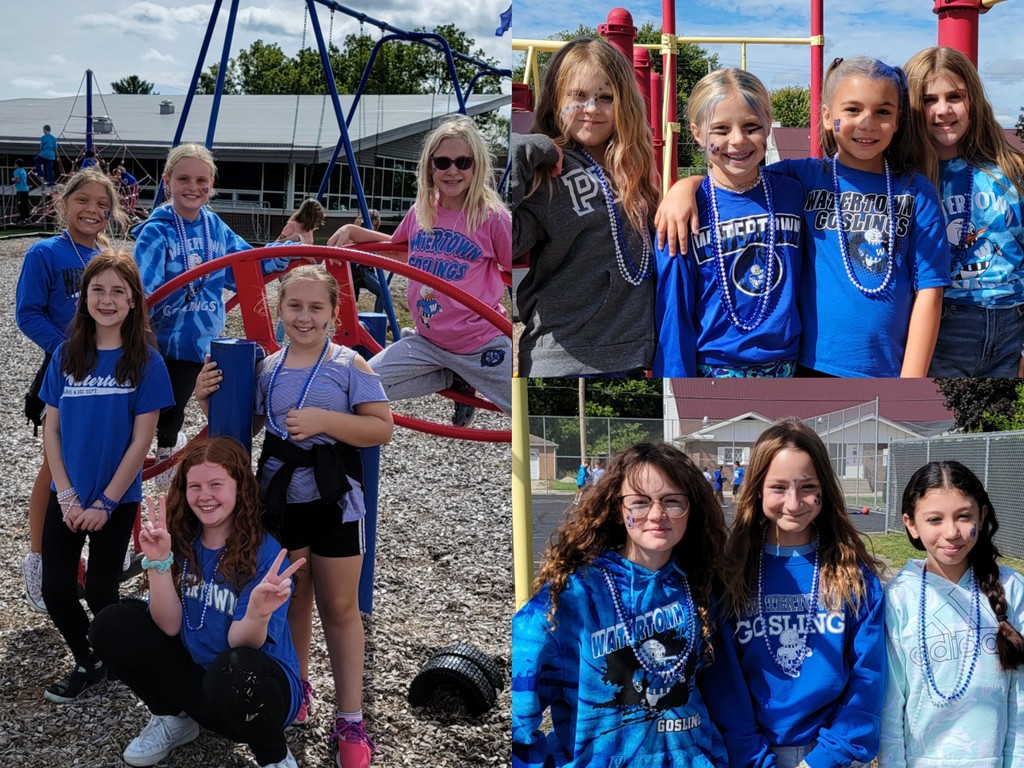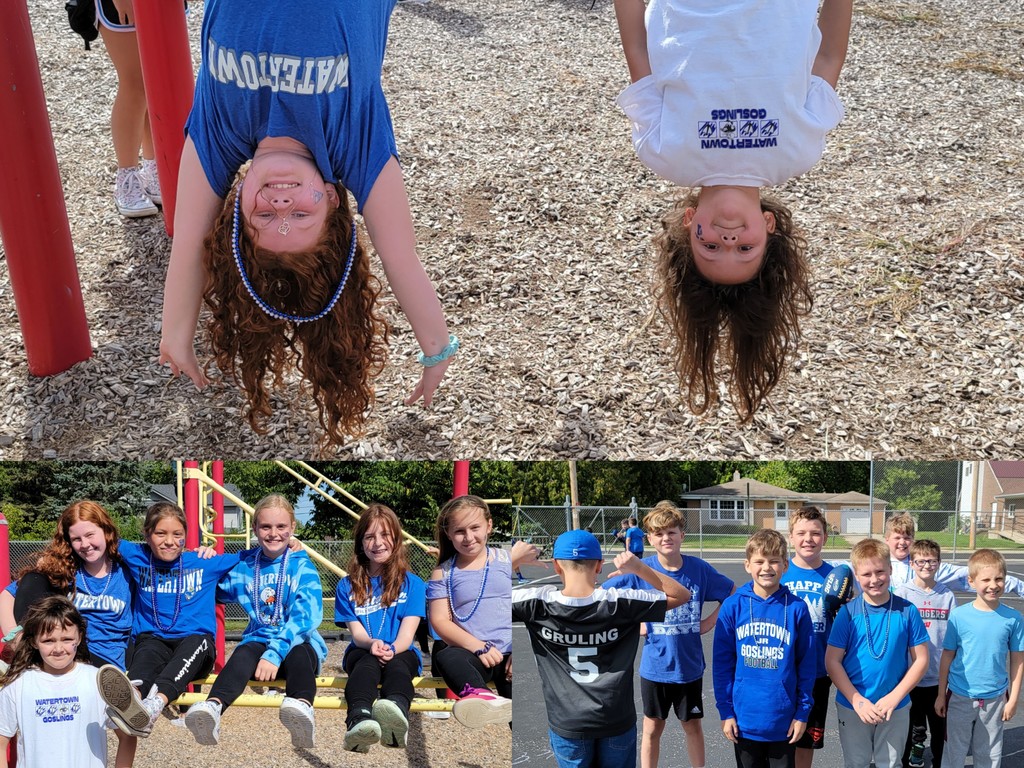 "We've got spirit, yes we do! We've got spirit, how about you?" Gosling spirit was shown all throughout the WUSD last week!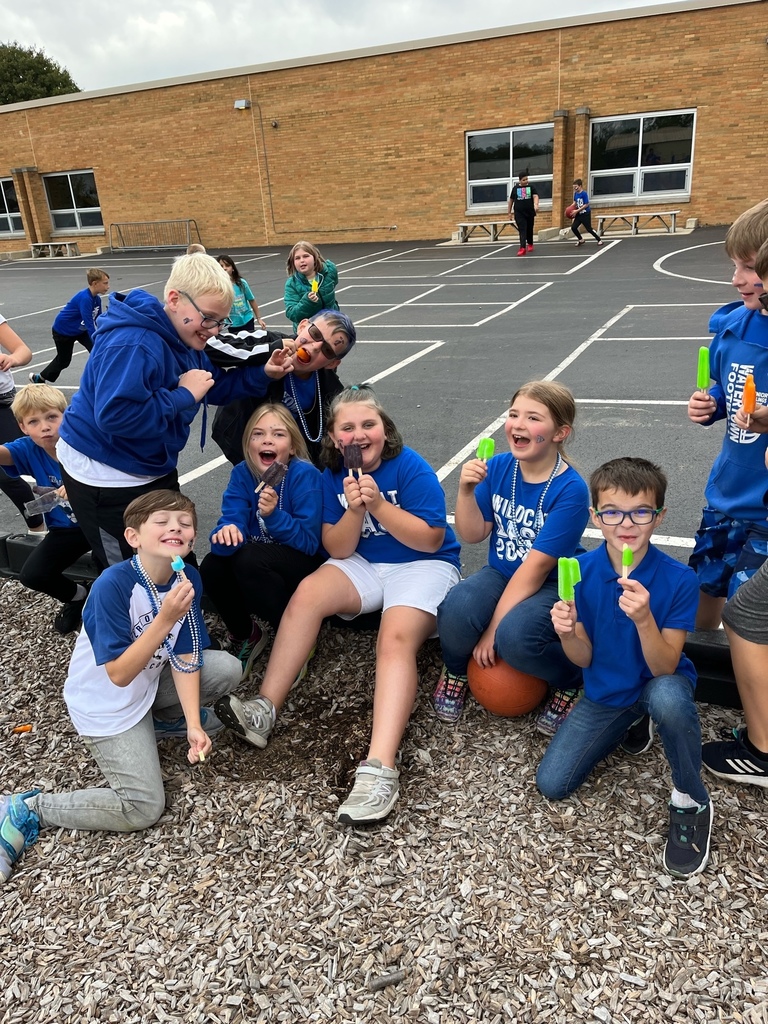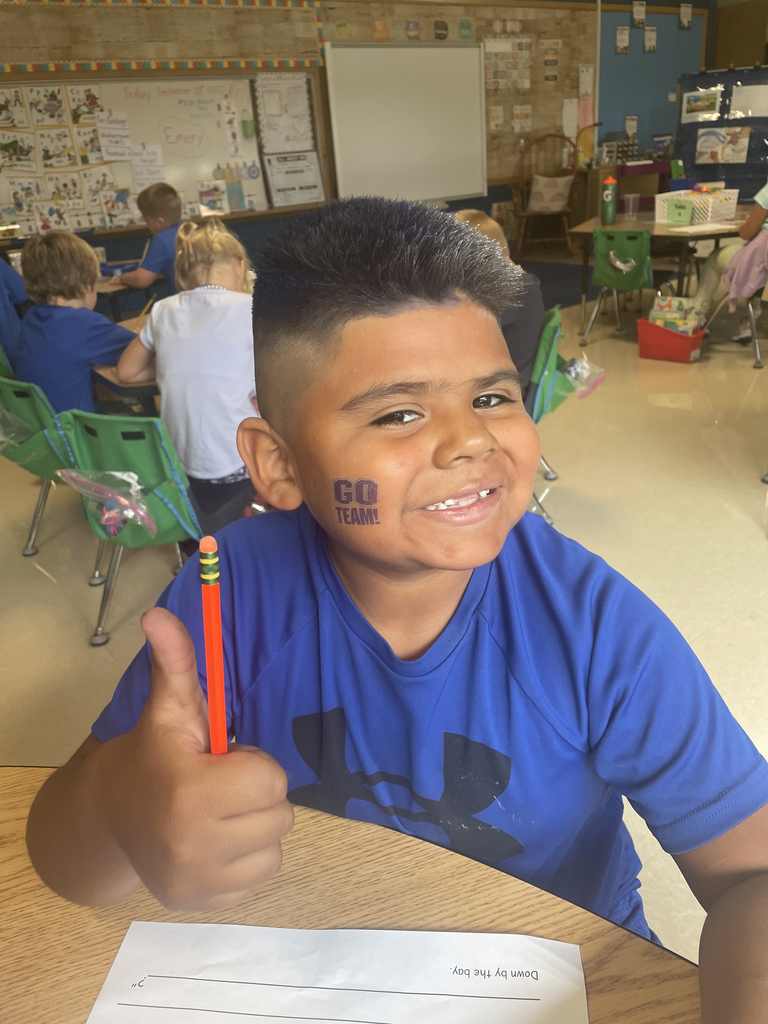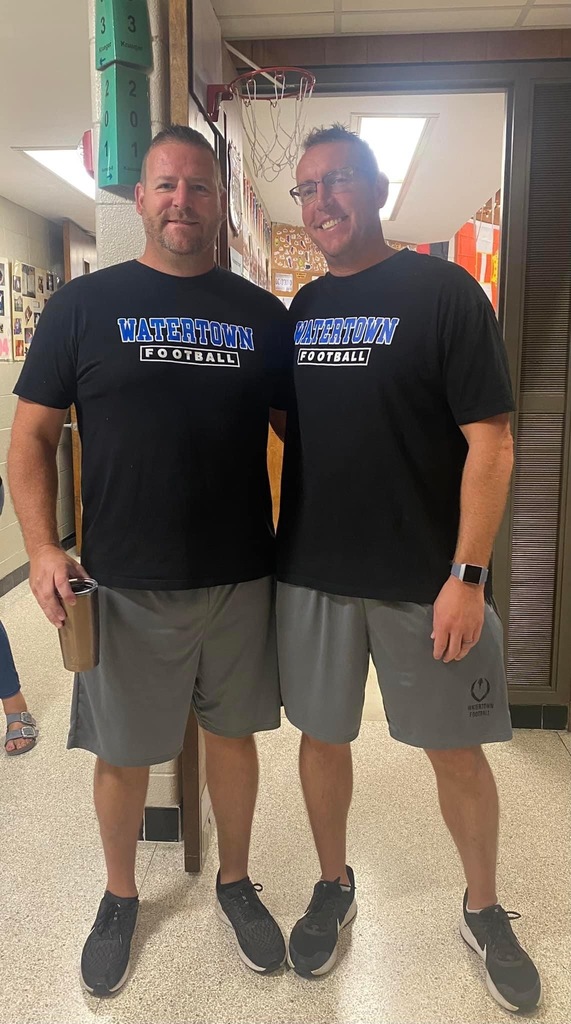 It was such an honor to recognize Dr. Eric Rimm for being selected as our #WatertownWay 2022 WUSD Distinguished Alumni Award! Dr. Rimm and his incredibly talented family enjoyed a jam-packed day of celebration in true Gosling fashion! #onceagoslingalwaysagosling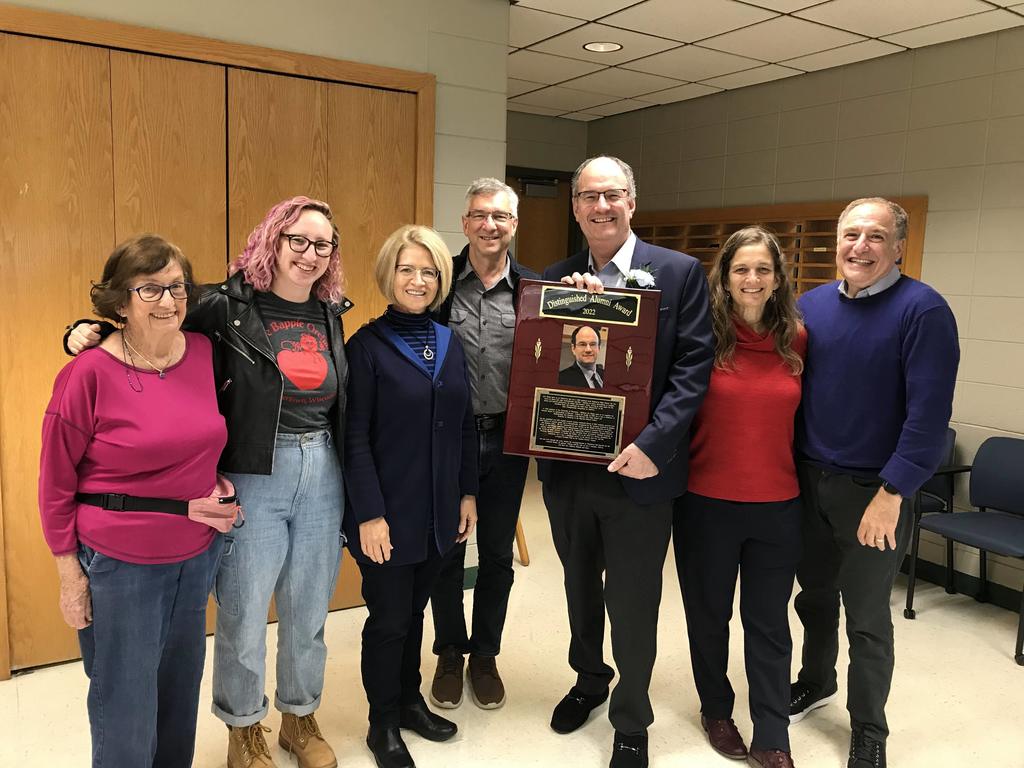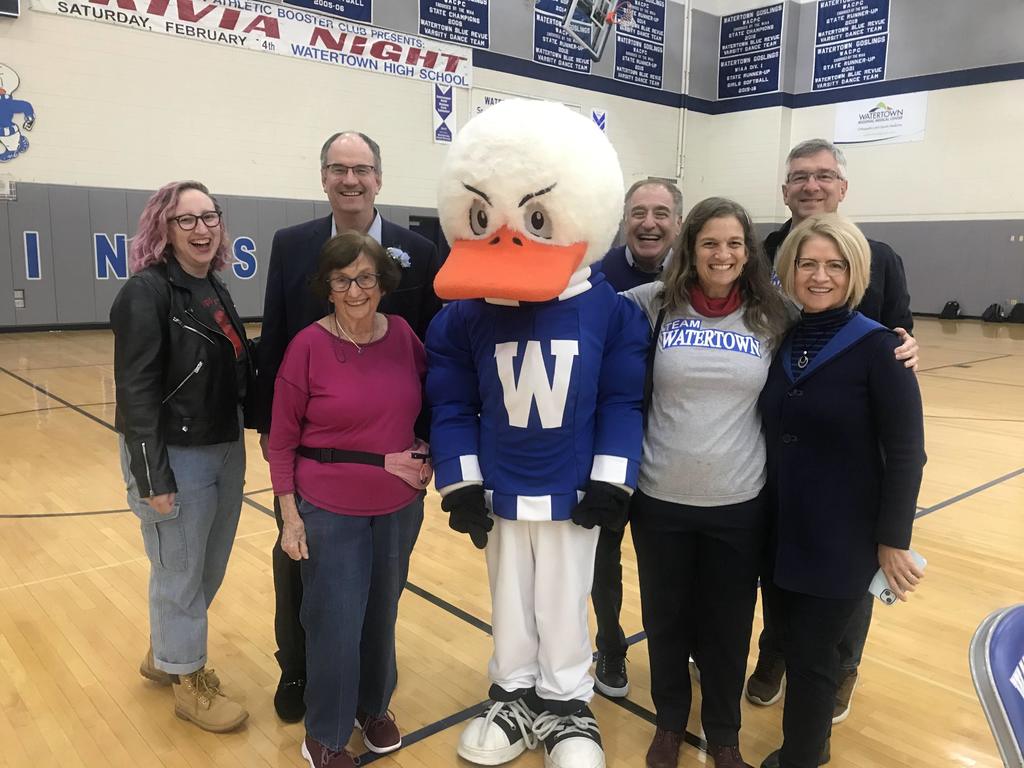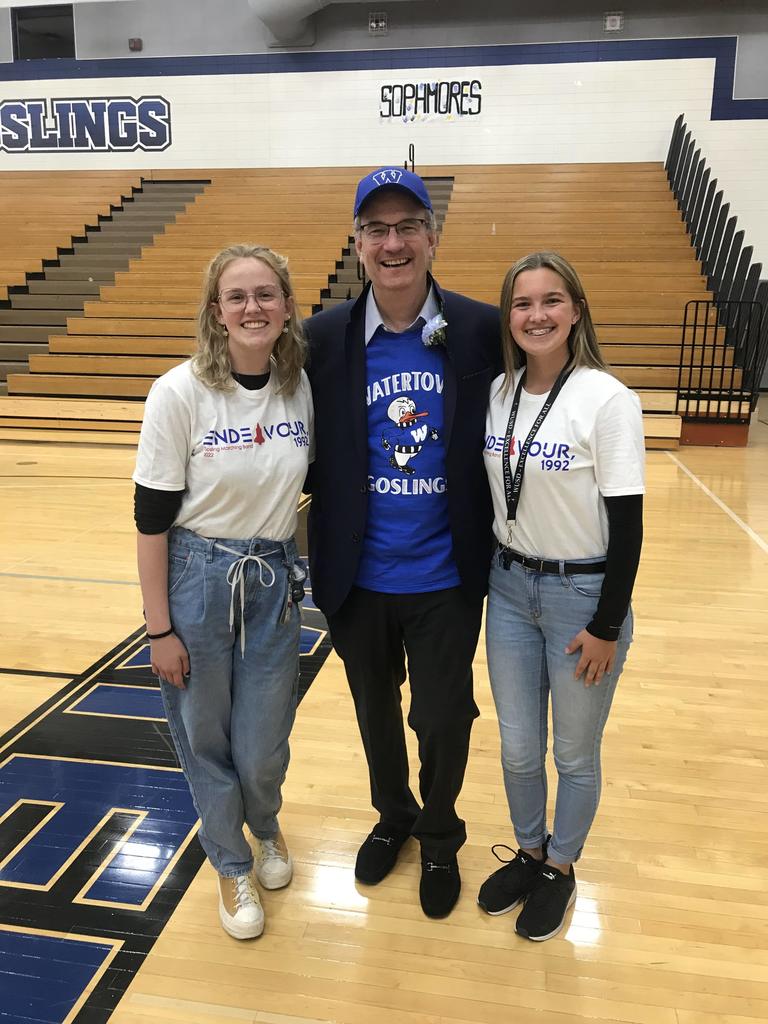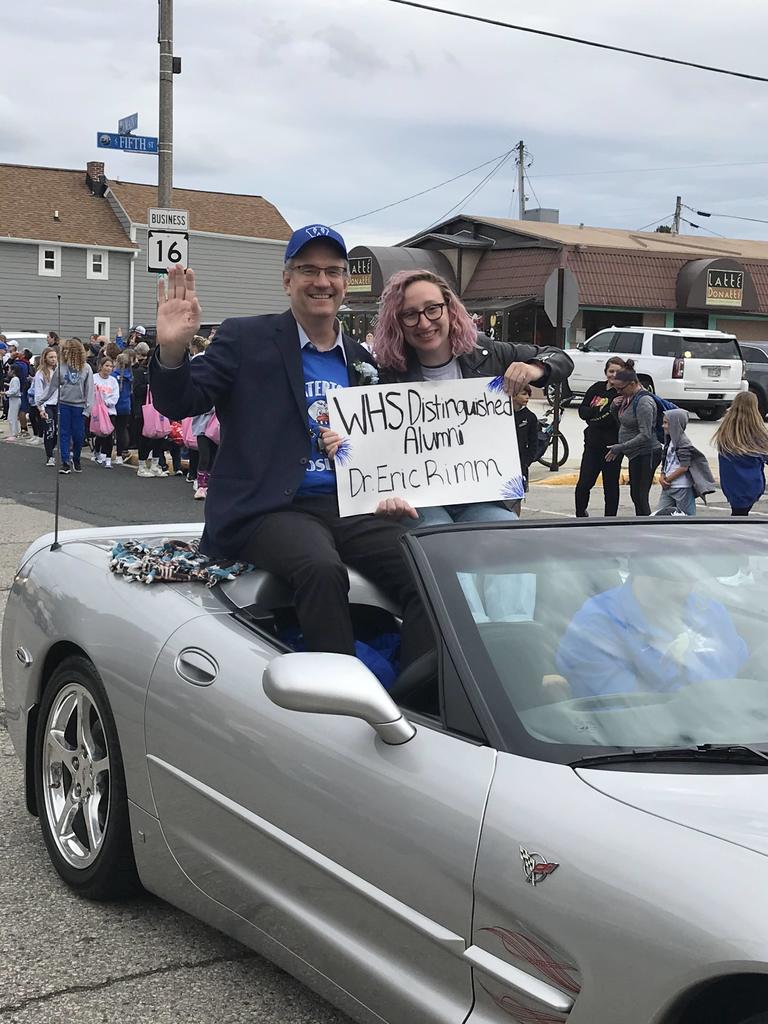 The WUSD is hiring Nutrition Services members! We would love to have you be a part of our #WatertownWay team! Contact Human Resources Executive Assistant Sarah Miller at
millers@watertown.k12.wi.us
or call (920)262-1460 Ext. 3223 for more information.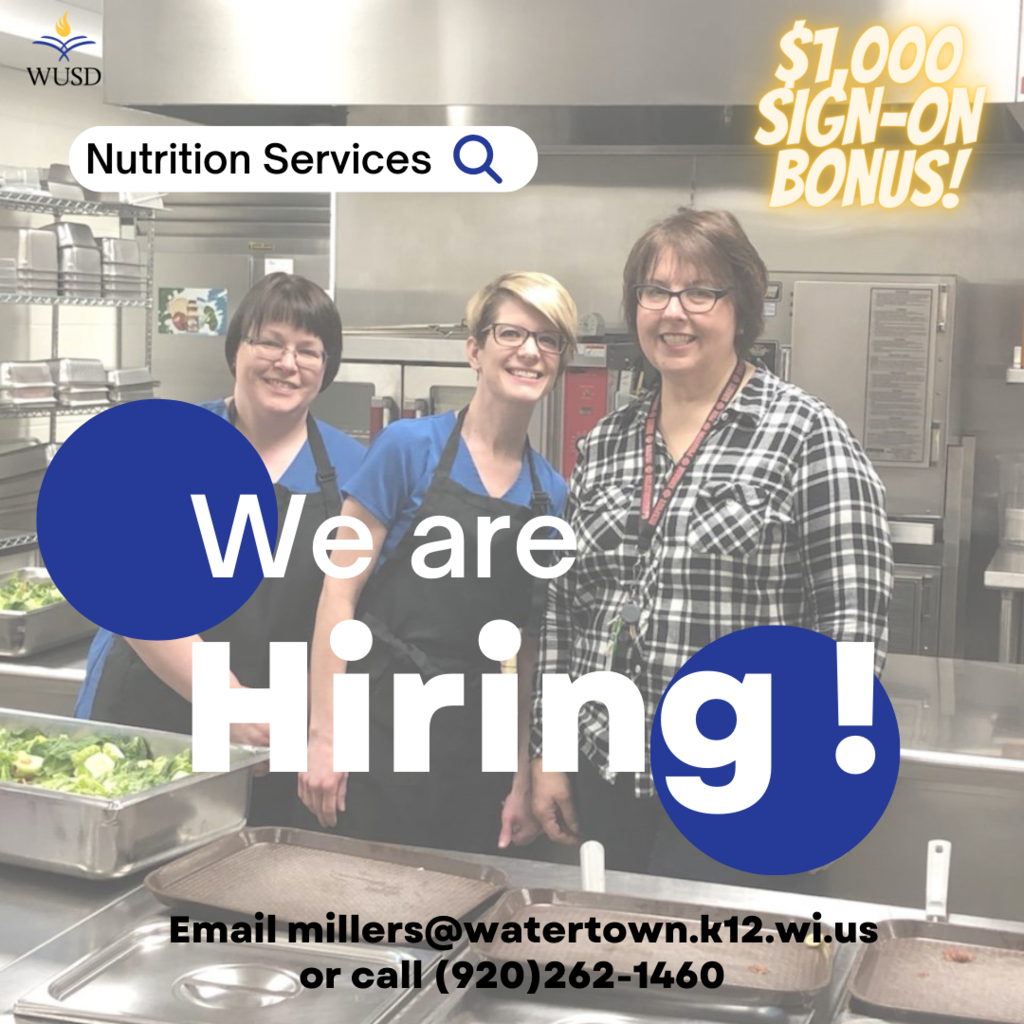 Thank you to our amazing #WatertownWay Fall Senior Athletes for visiting our future Goslings last Friday in honor of Homecoming! 🔵 ⚪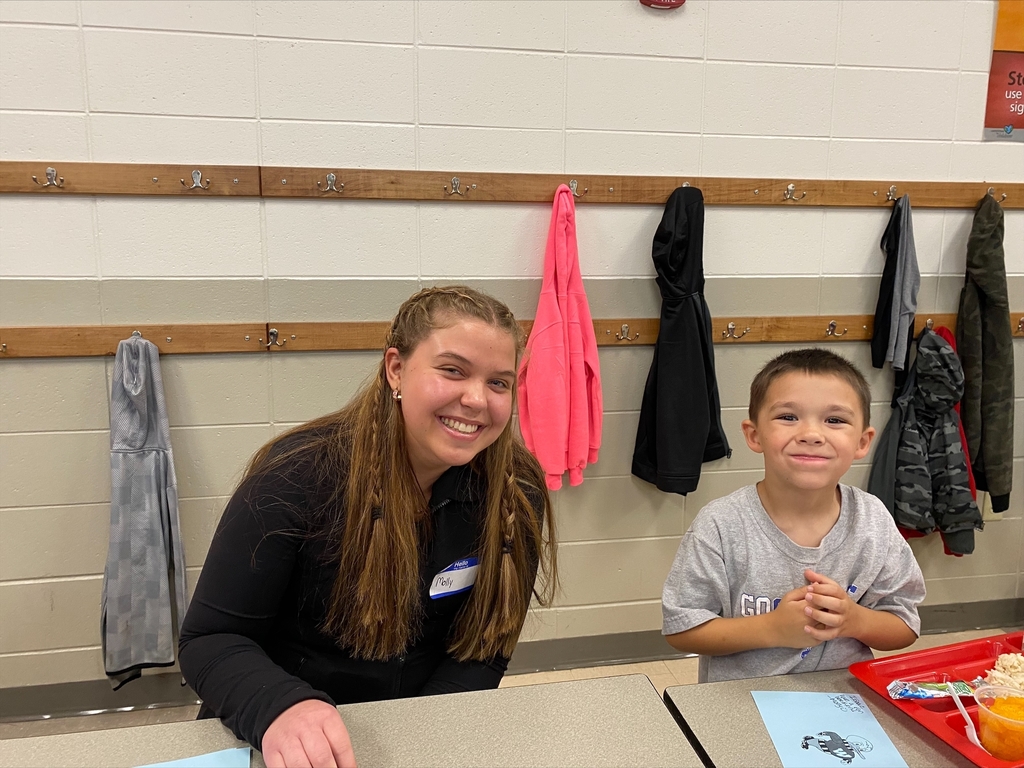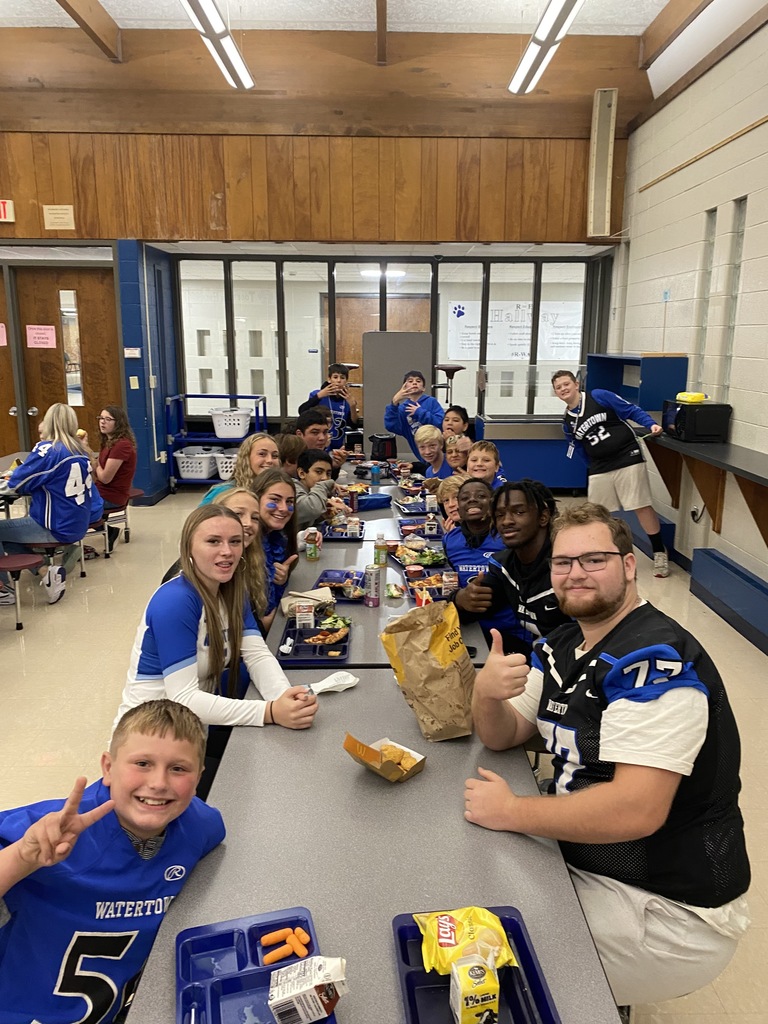 Sporting your favorite sports team was one of the fun-filled Homecoming spirit days this week at Douglas! We love our #WatertownWay teammates - even if some of them are Bears fans! 😉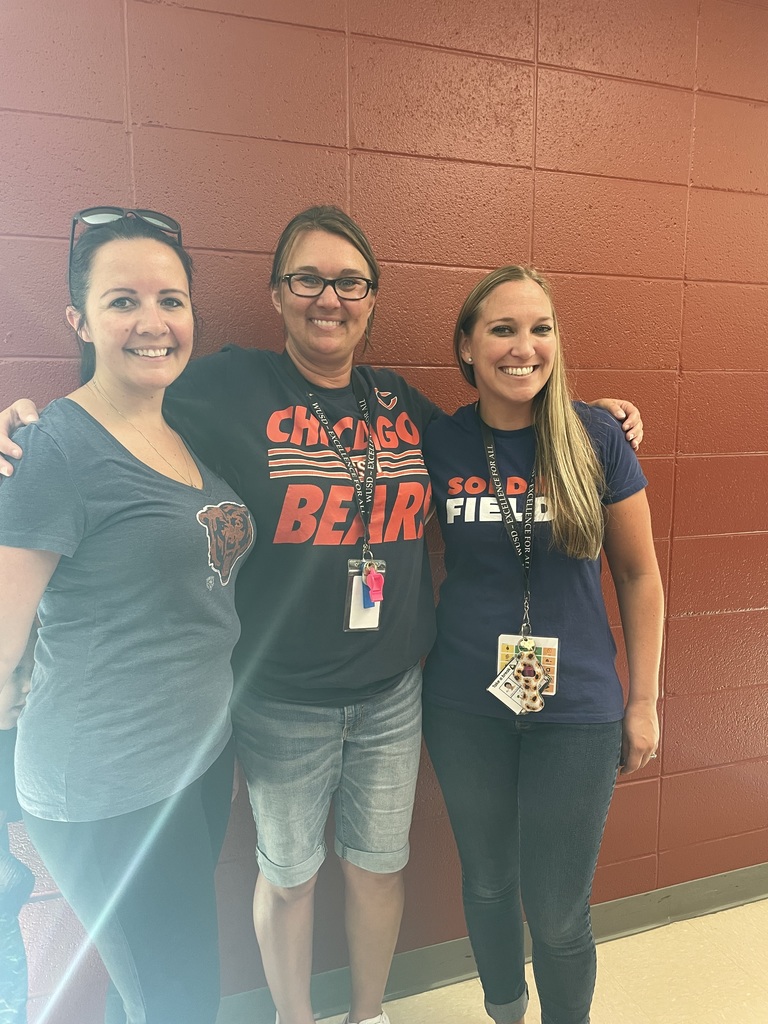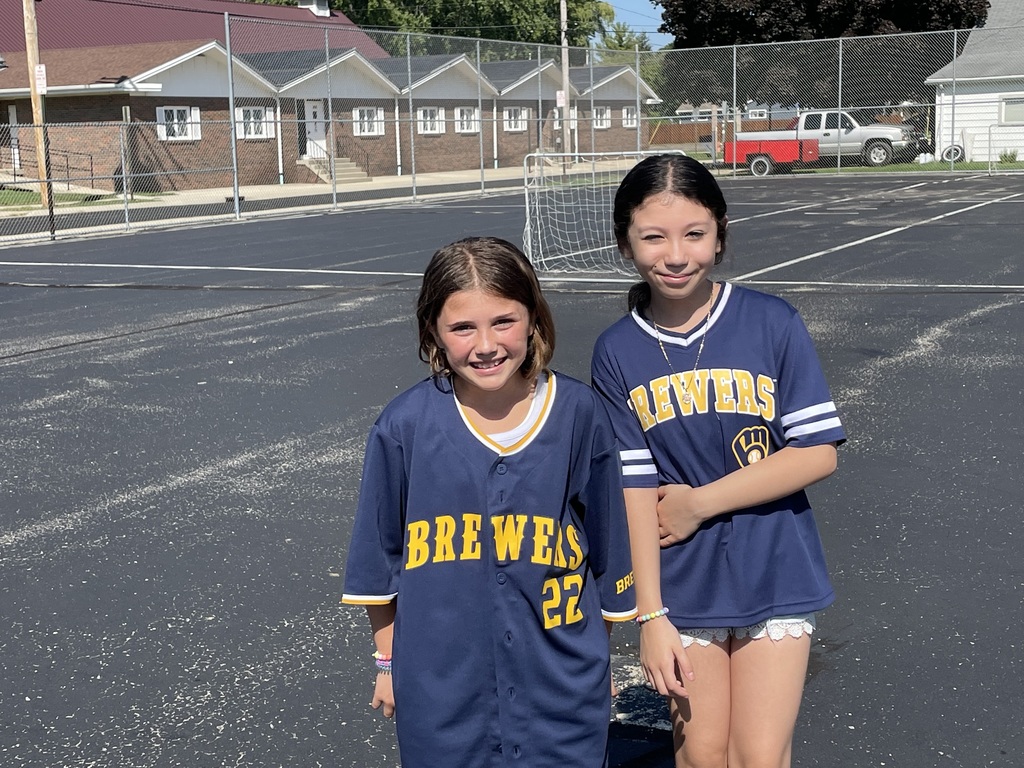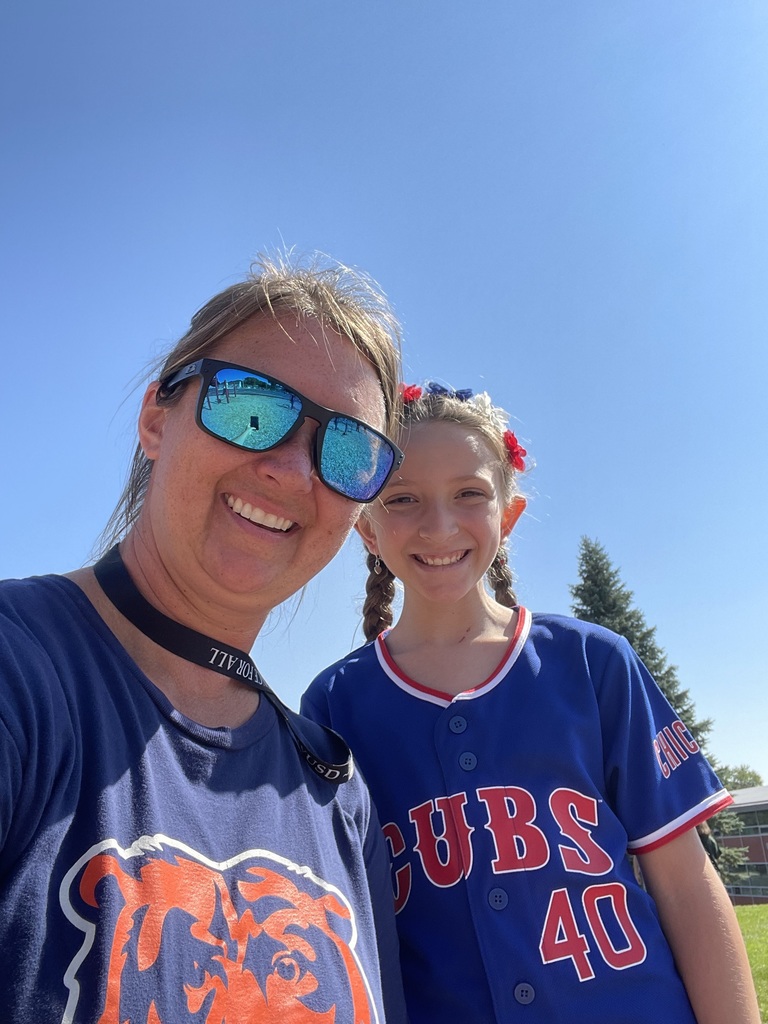 Excitement is brewing as we welcome Dr. Eric Rimm and his family today to honor this #WatertownWay Class of 1984 Gosling on his 2022 WUSD Distinguished Alumni Award selection! Dr. Rimm will be celebrated in true Gosling fashion with a luncheon, pep assembly recognition, as the lead car in the Homecoming parade and at the football game this evening! Welcome back to Watertown, Dr. Rimm and family! Go Goslings! To view Dr. Rimm's impressive biography, please visit
https://www.watertown.k12.wi.us/page/distinguished-alumni-award
.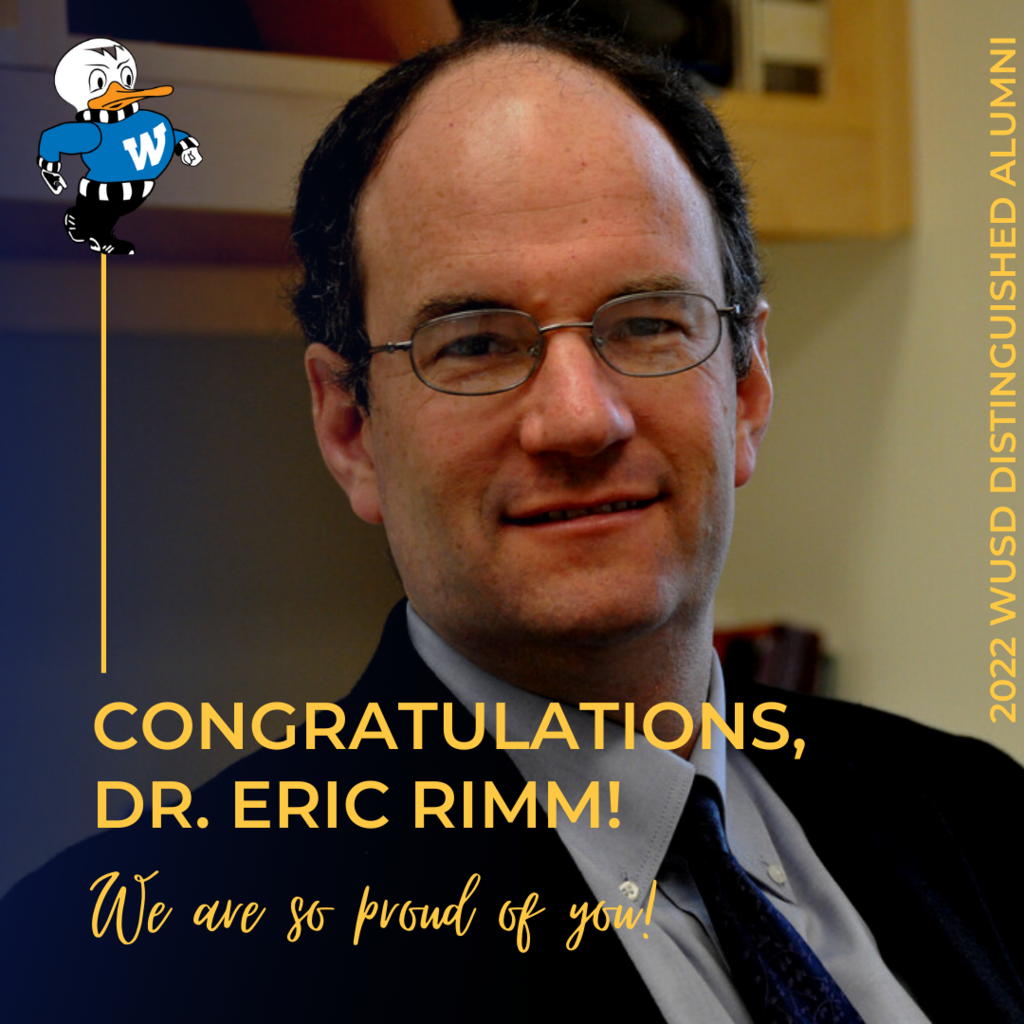 Hey Gosling Fans! It's Homecoming! Come on out tonight to root on our #WatertownWay Goslings as they take on the Beaver Dam Golden Beavers at Gosling Stadium! Kick off is at 7:00 p.m. Go Goslings!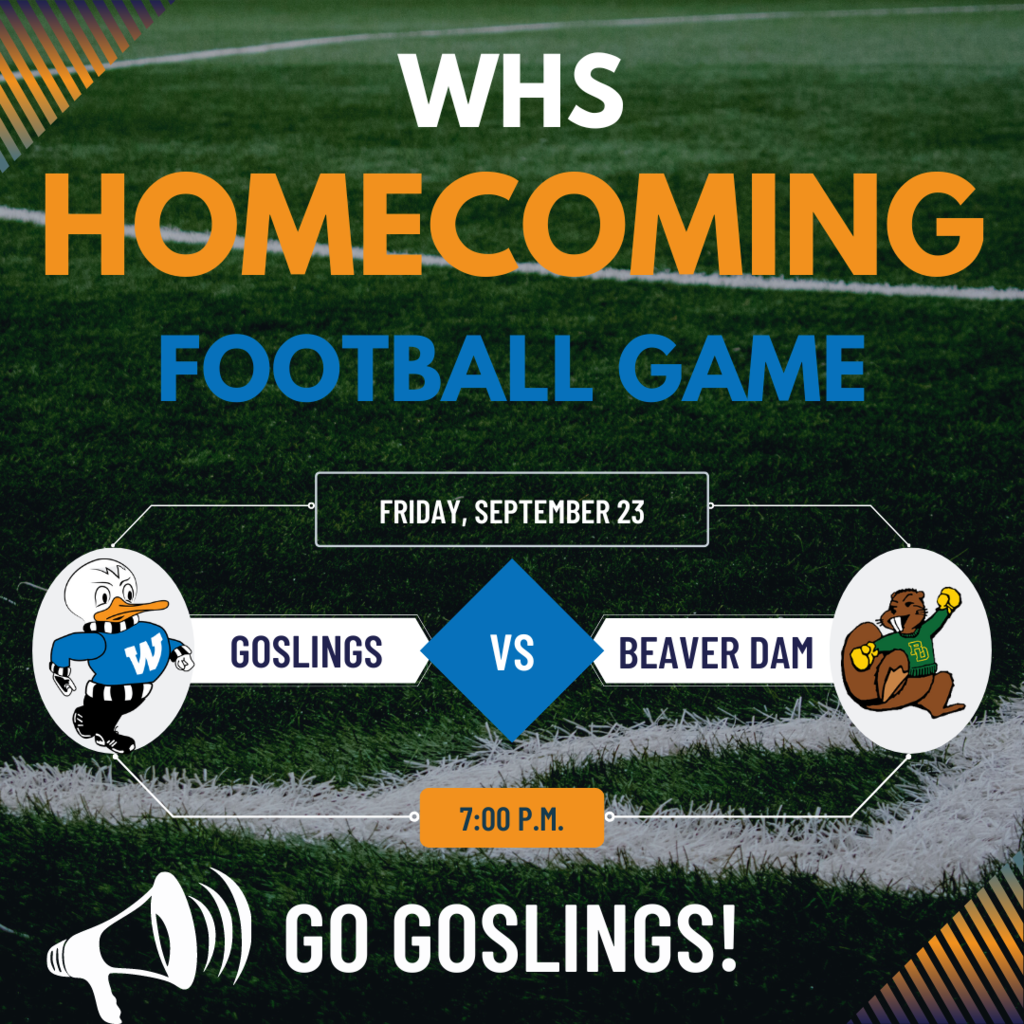 Here's the Homecoming line up for tomorrow, Friday, September 23! Wear your blue and white and join us for an afternoon of pre-game celebrations at our parade and tailgate prior to kick off! Go Goslings!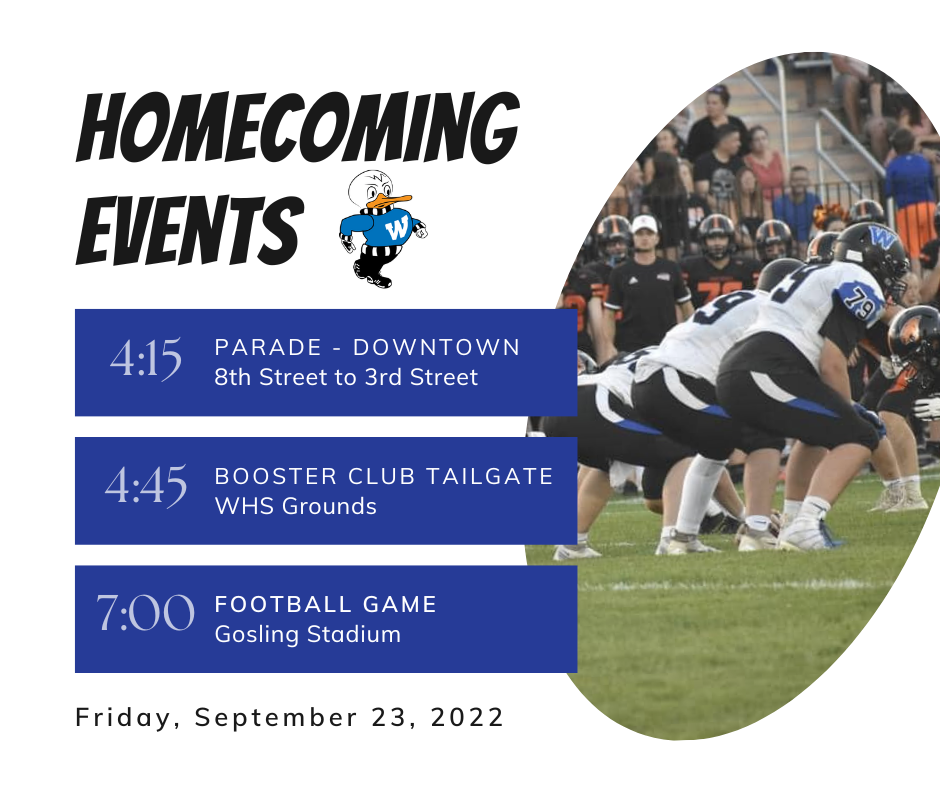 Let's give a big #WatertownWay 🎉CONGRATULATIONS🎉 to WUSD Speech & Language Pathologist Anna Miller on her 2022 Wisconsin Teacher of the Year Award! Anna started with our WUSD team this school year! We are so proud of Anna and all of her accomplishments! Please join us in celebrating her! Please read the full press release here:
https://dpi.wi.gov/news/releases/2021/wisconsin-teachers-of-the-year

"Double double this this, double double that that!" Our #WatertownWay Mrs. Jensen and Douglas 3rd Grade Tigers played one of our new Playworks favorites!

Did you know??? The WUSD has full-day and half-day 4K options for our #WatertownWay learners and families! Check out these new 4K friends at Douglas exploring the sensory table! 😄

Learning to read and write is so much fun! Our #WatertownWay kindergarten learners across the WUSD are busy learning all of their letter sounds and putting them together to read words! Check out these Douglas Tiger brains at work!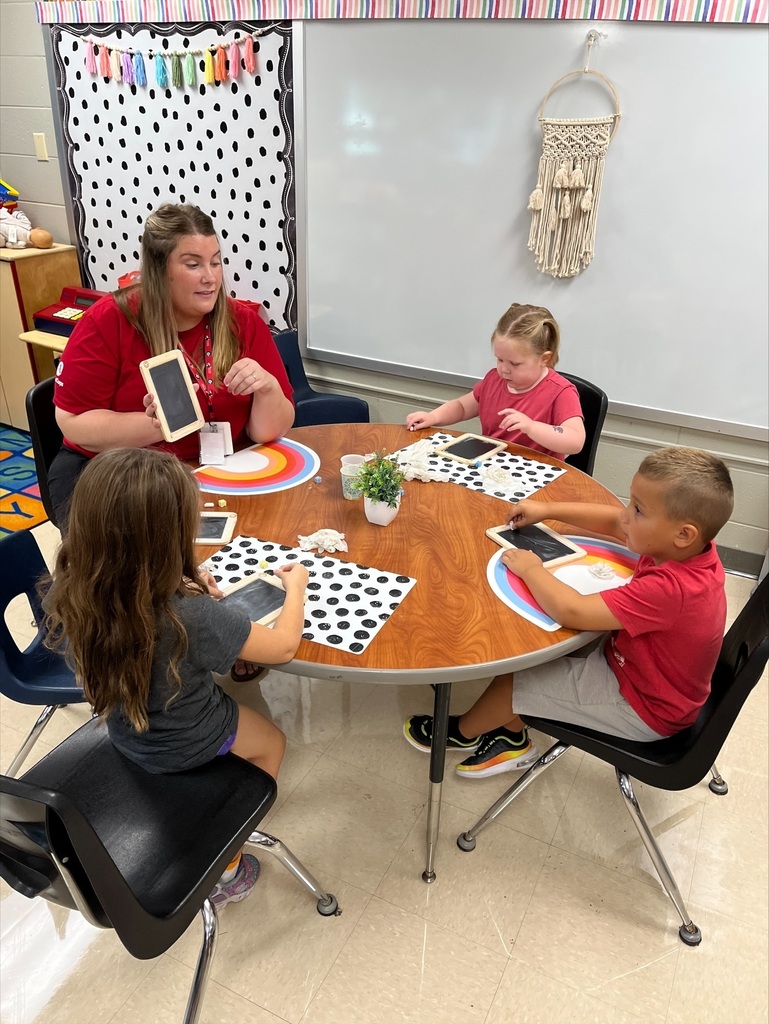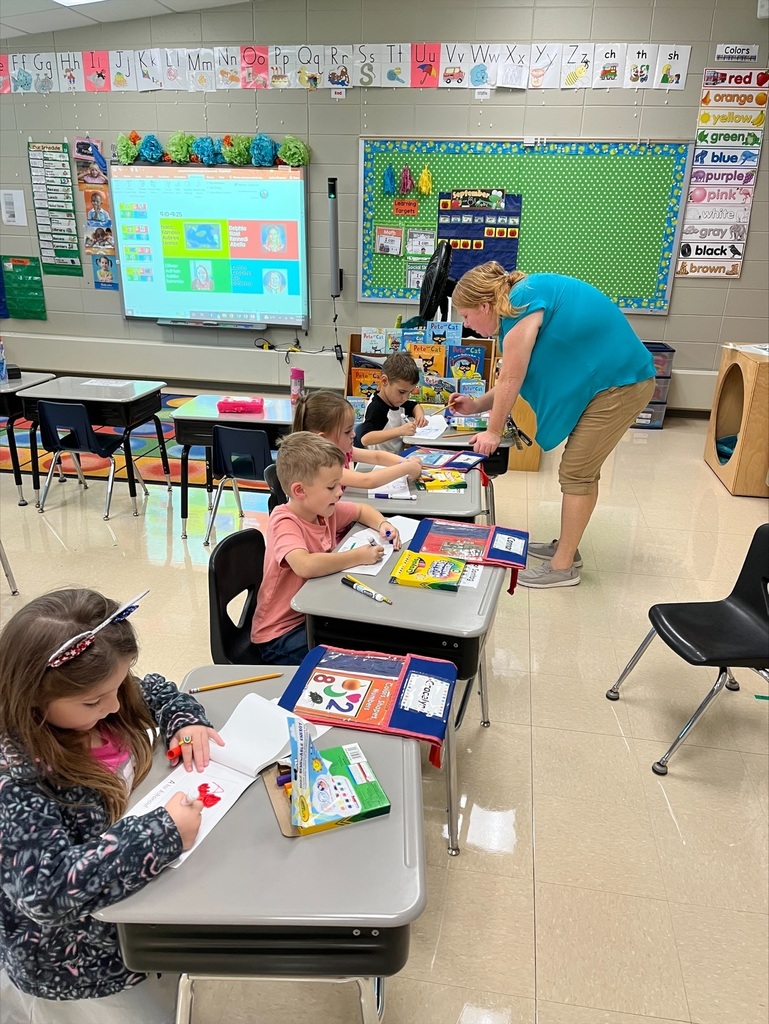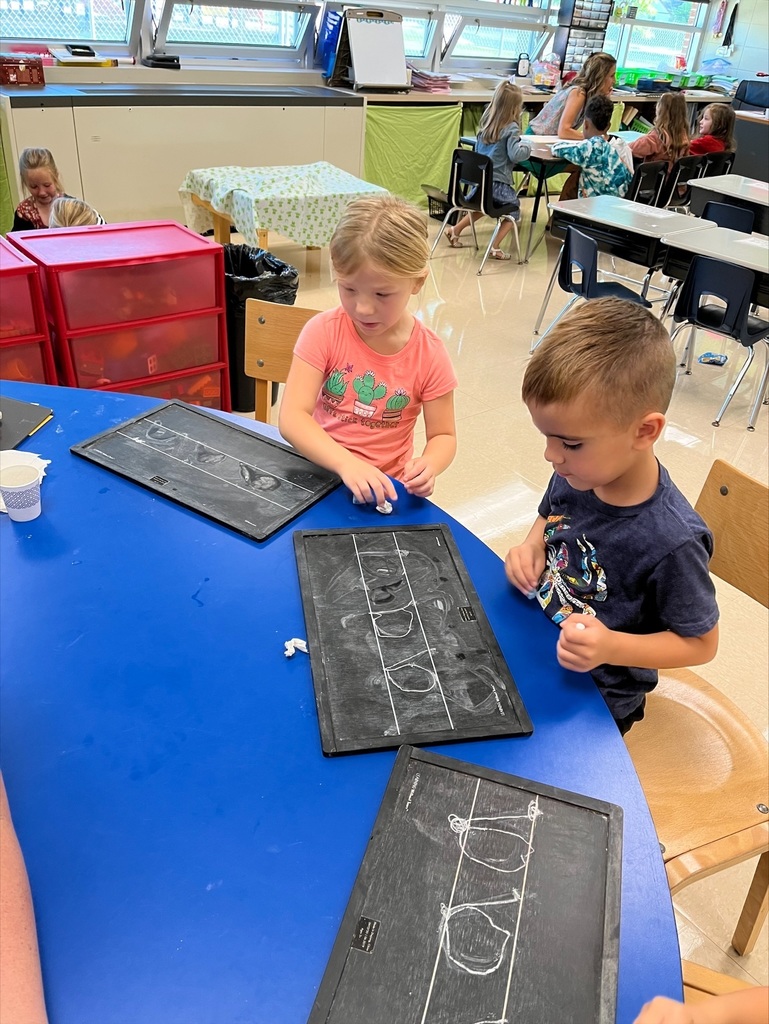 Hey Gosling Fans! We hope you will join us at the Homecoming Tailgate Cookout after the parade on Friday, September 23 at WHS! For more information, please visit
https://5il.co/1i1jy
.

These #WatertownWay Douglas Tigers used their creative minds to build a "monster" out of the weeds they pulled from the playground woodchip area. What a great way to have fun while working hard to keep the playground a nice space to play!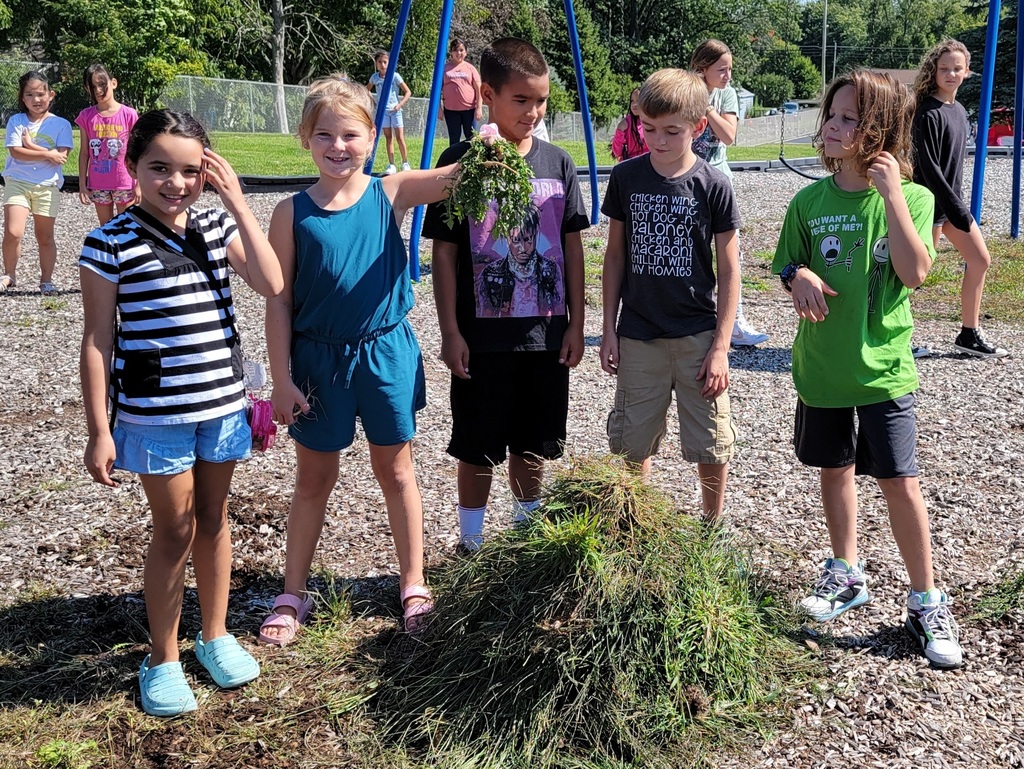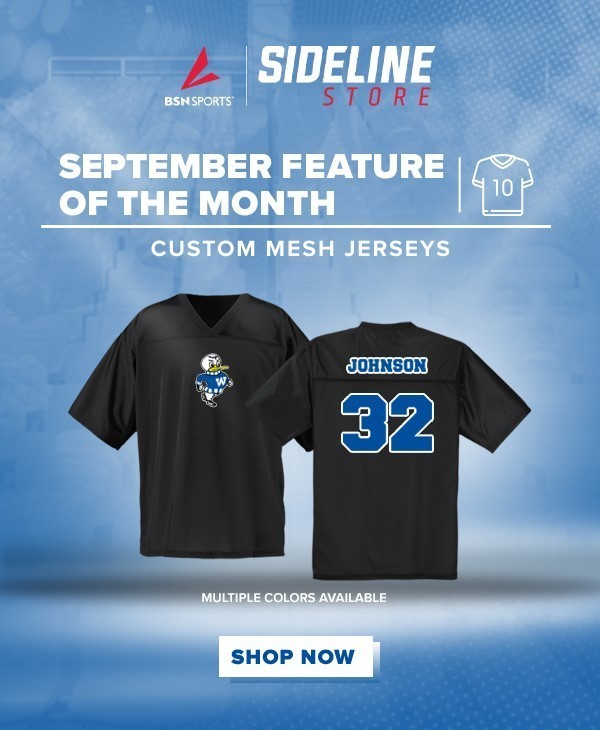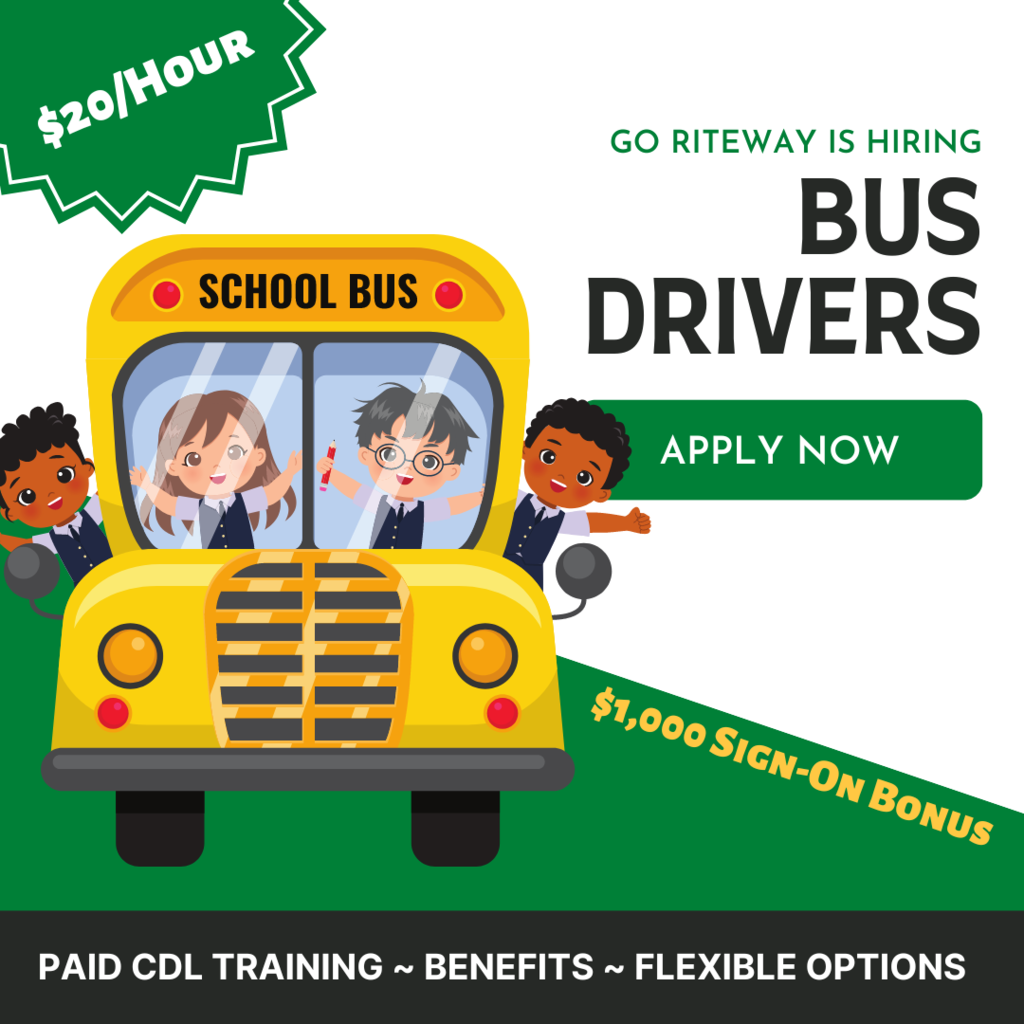 And here come some of our new #WatertownWay Douglas Tiger teammates! Meet Kaylee, Staci and Haley! Kaylee Goers earned her Bachelor's from UW-Whitewater, has traveled to nearly 40 states and credits her first grade teacher for inspiring her to become an educator. Staci Growe would love to one day open a fine arts studio that offers dance, drama, music and art classes, collects Willow Tree figurines and wants to learn how to play the guitar. Haley Piasecki is a Gosling alumni, her favorite elementary school teachers are our very own Carrie Kaczmarek and Sherry Provenzano and would love to one day open a smoothie shack on a tropical beach. Welcome to the WUSD team!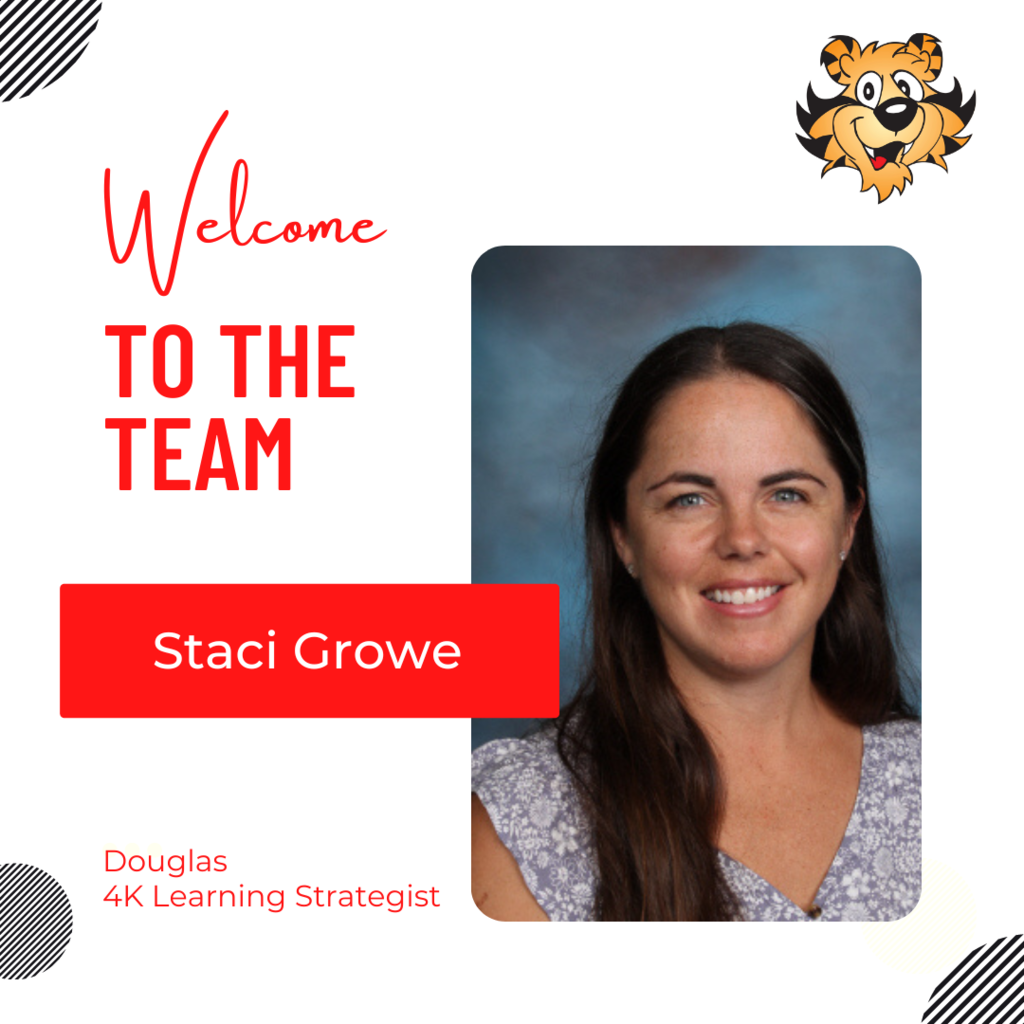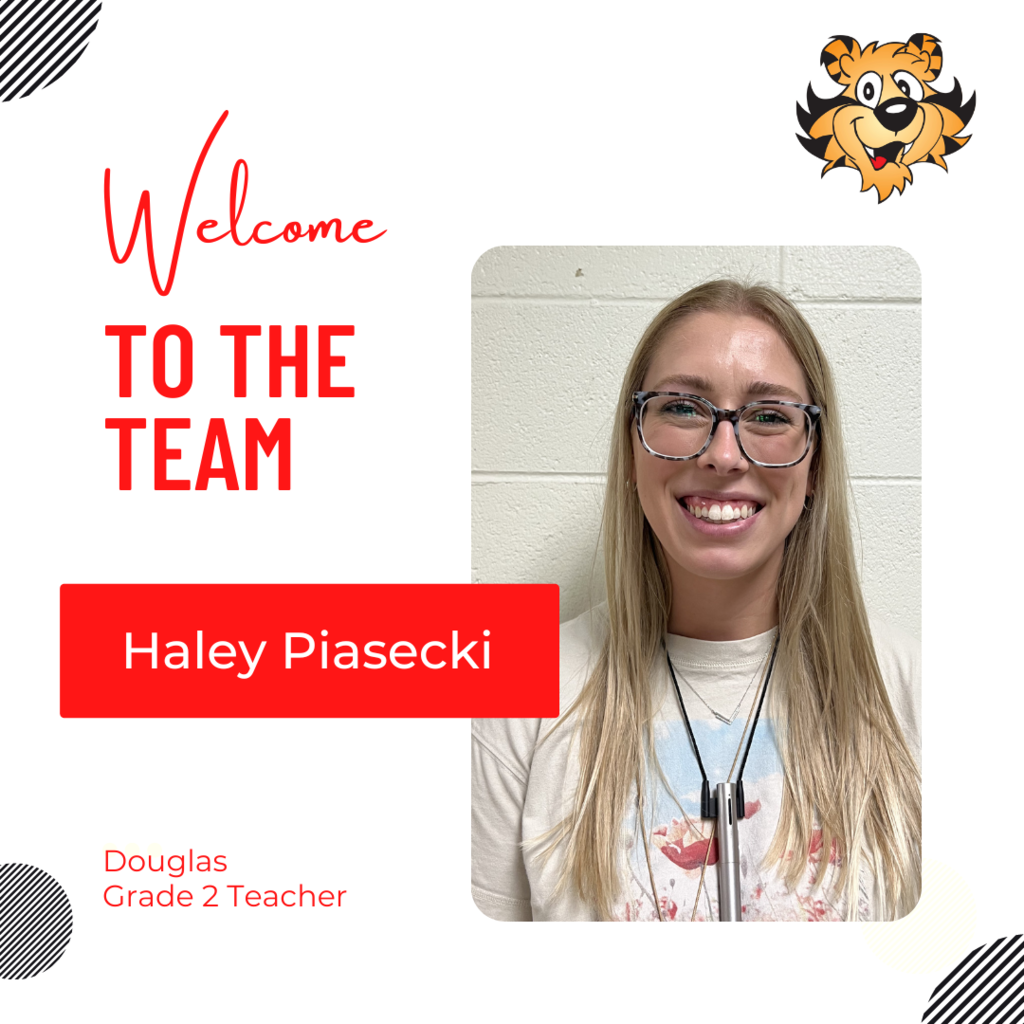 Community-building, exploring math tools, and morning meeting...first day learning looked fun at Douglas today!